Latest news
The 5th Evgeny Svetlanov International Conducting Competition in Monaco concludes and names its heroes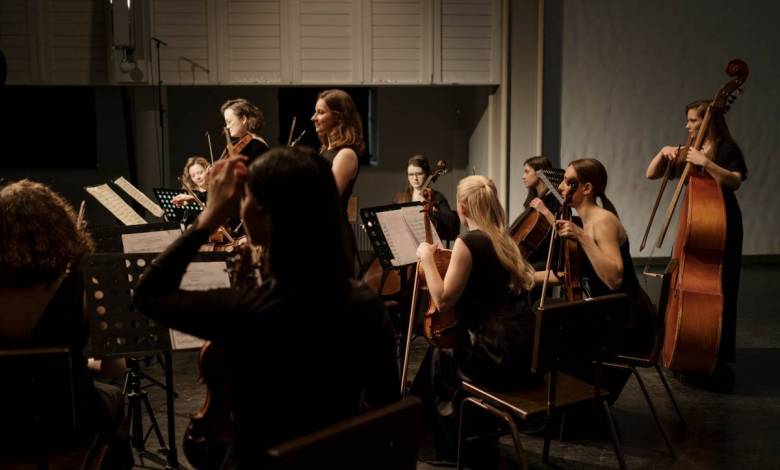 The Svetlanov International Conducting Competition was held in Monte-Carlo from 2nd to 5th of June 2022. At the end of the competition, the jury announced the distribution of the prizes.
Winners of the 2022 Svetlanov Conducting Competition
First and third prizes were not awarded. Second prize was awarded to Jesko Sirvend (Germany, age 35) and Henri Christopher Aavik (Estonia, age 27). Honorary diplomas were received by Euan Shields (USA, age 23) and Ilya Ram (USA/Israel, age 31).
The special orchestra prize went to Jesko Sirvend (Germany, age 35). And, finally, the Audience Award was presented to Ilya Ram (USA/Israel, age 31).
The four days of competition were held in the beautiful Rainier III Auditorium in Monte-Carlo. For all three rounds of the competition, the Monte-Carlo Philharmonic Orchestra, one of Europe's leading orchestras, performed on stage together with the competitors.
In this 5th anniversary of the competition, 18 talented young maestros aged from 23 to 38 from 13 countries took part.
The competition programme included works by Mozart, Beethoven, Mendelssohn, Stravinsky, Tchaikovsky, Schumann, Debussy and R. Strauss. Traditionally, the competition features symphonic works by Evgeny Svetlanov. This year the competitors performed his rhapsody No. 1 "Pictures of Spain".
The 2022 Evgeny Svetlanov Conducting Competition was organized in conjunction with the Svetlanov Legacy Charity and under the patronage of Her Royal Highness Princess Caroline of Hanover, and was timed to coincide with the 20th anniversary of the death of Maestro Svetlanov.
Evgeny Svetlanov will remain an exceptional figure not only for the many musicians from around the world wishing to take part in the Competition but also for the members of the jury, chaired by Maestro Pinchas Steinberg in 2022.
The 15th anniversary of the Competition
The Svetlanov International Conducting Competition has a 15-year history. It was founded in accordance with the Maestro's will and was first held in Luxembourg in 2007 under the patronage of Grand Duke Henri I with the Luxembourg Philharmonic Orchestra.
The second edition was held in 2010 in Montpellier, France, with the Orchestre National de Montpellier and the Concert Centre Le Corum, while the third and fourth editions took place in Paris (2014 and 2018) at the Radio France and Pleyel Salons with the Radio France Philharmonic Orchestra.
The first three competitions were presided over by Vladimir Ashkenazy, while the fourth was presided over by Alexander Vedernikov.