Interviews
Kazuki Yamada, the accomplished conductor of the Monte-Carlo Philharmonic Orchestra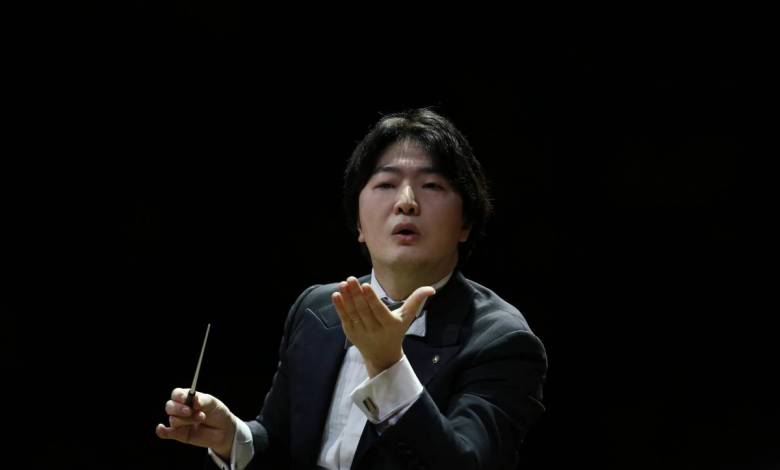 The artistic itinerary of Kazuki Yamada surprises for its quality and significance, despite his relatively young age. His skill and charisma led him to approach the most important stages worldwide. Born in Kanagawa (Japan) in 1979, Yamada quickly became involved in the music world. He graduated at the prestigious Tokyo National University of Fine Arts & Music under the guidance of the skilled Ken-ichiro Kobayashi and Yōko Matsuo. In 2002, he attended the International Summer Academy — Mozarteum University in Salzburg (Austria), guided by the renowned conductor Gerhard Markson. His talent did not hesitate to be revealed.
In 2001, he was given the Ataka Prize and some years later, in 2009, he won both the Grand Prix and the Audience Prize at the Concours International de Besançon for young conductors. (Besançon International Competition). In 2011, he received the Idemitsu Music Prize for Young Artists.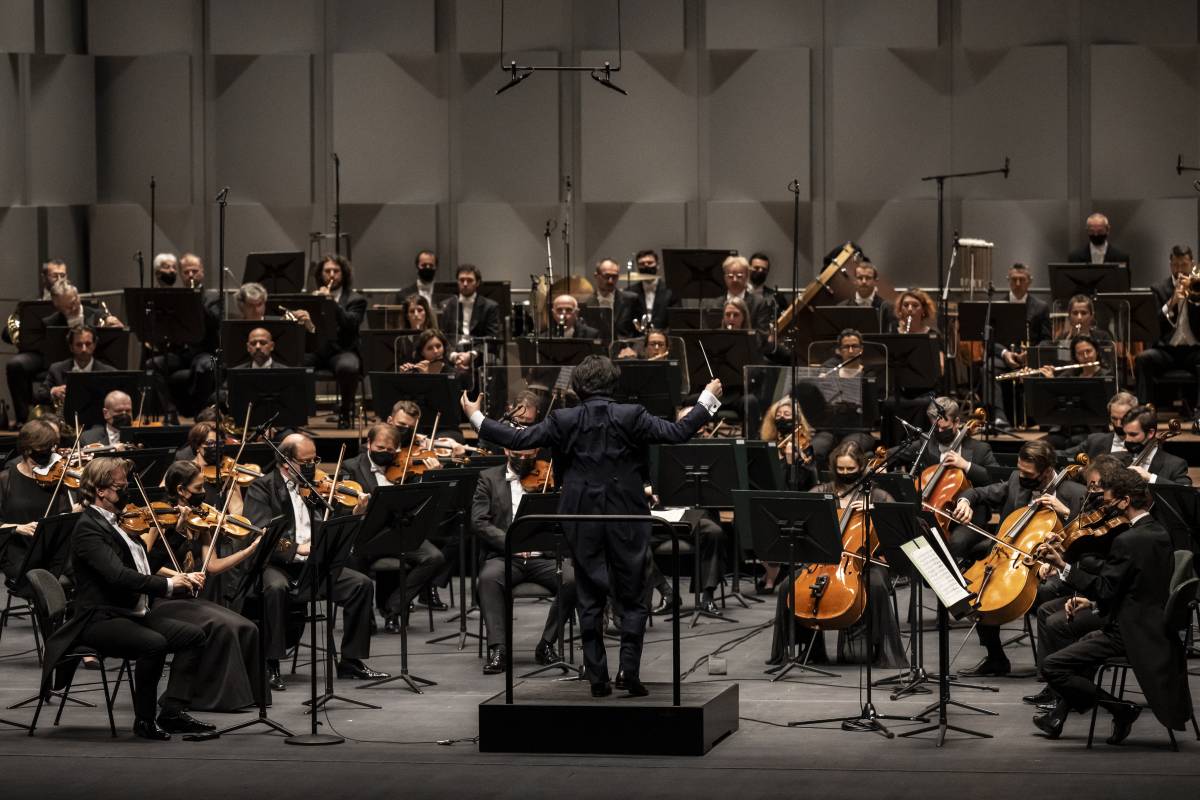 Since then, his career as conductor has allowed him to lead iconic orchestras like the Philharmonic of Saint Petersburg, Helsinki, Stockholm and Paris; the Symphonic of Goteborg, Birmingham, Berlin, Australia, NHK (Tokyo) and RAI (Italian National Broadcasting) in Turin. Particularly fond of Opera and Ballet, he collaborates with very important artists, having been appointed as Permanent Music Director of the Yokohama Sinfonietta, of the Philharmonic of Tokyo and the Japan Philharmonic Orchestra. He is also Principal Guest Conductor at the Symphonic Orchestra of Birmingham and at Yomiuri Nippon Symphony Orchestra as well as at the International Academy of Seiji Ozawa. 
Since September 2016, Yamada has occupied position of both of the Artistic and Music Director of the Monte-Carlo Philharmonic Orchestra. He has brought his considerable knowledge to the Principality demonstrating an extraordinary artistic symbiosis with all the musicians. Witness his recent performance at the Festival Printemps des Arts de Monte-Carlo where, on the 27th March 2021, he offered a powerful interpretation of Berg's 'Concerto for Violin' and Schönberg's 'Pelleas und Melisande', enriched by the first violinist, Tedi Papavrami.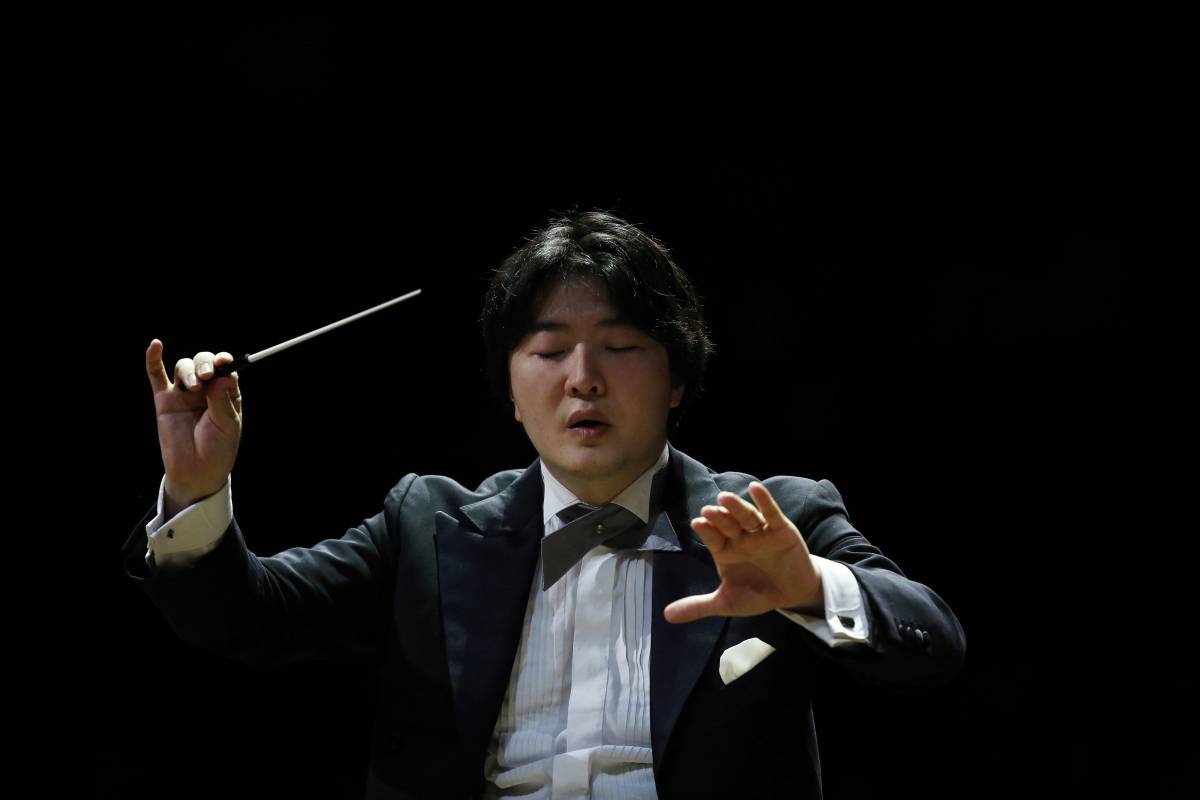 HelloMonaco: Maestro Yamada, what is your relation with Monaco?  
Kazuki Yamada: Conducting the Monte-Carlo Philharmonic Orchestra is really a special thing for me. When I came to the Principality for the first time I was very surprised to find an authentic Japanese garden that I enjoyed visiting. After asking for more information about it, I was told that it was created by the will of Princess Grace who loved Japanese culture so much. Thus, I felt really honoured to have such a tribute to my birthplace in a tiny Country like Monaco. The strong bond between the Prince's Family and Japan, symbolized by this iconic space just outside the Grimaldi Forum, playing as an intercultural bridge, was definitely intriguing and I felt strongly tied to this place. I couldn't have believed that, before coming here. Now, I am feeling so comfortable with the Monegasque environment and the Sovereign Prince and Princess have been absolutely welcoming as well as the Philharmonic Orchestra since I arrived.
HM: When did your collaboration start with the well-established Monte-Carlo's Philharmonic?
KY: It all began in 2011. When I first came to Monaco as a special guest, the orchestra was in a sad mood due to former Russian conductor, Yakov Kreizberg's early death. Good vibes were lacking among the musicians who felt lost. They were able to play well but they needed a guide. I was sorry about that. Then, with the support of the artistic director Maestro Gelmetti the situation has improved a lot. This is another unexpected coincidence. When I was young, the first orchestra concert I could afford to attend in Yokohama (Japan) was led by Gelmetti performing Brahms Symphony No.1. That fantastic interpretation shaped my destiny encouraging me to attend many more concertos and to specialize in music. If that experience hadn't been so unique, maybe I wouldn't have decided to become an orchestra conductor. When I first met Gelmetti here I told him the story and he was really surprised and we immediately bonded. Soon after, he offered me the the role of music direction of the Monte-Carlo Philharmonic Orchestra which I started in 2016. At that time, my wife was pregnant with a baby girl and she proposed that I call her 'Mona' as a tribute to Monaco, being my first pivotal commitment in Europe. My family and I are thankful to the Principality where I continue to live quite often for long periods.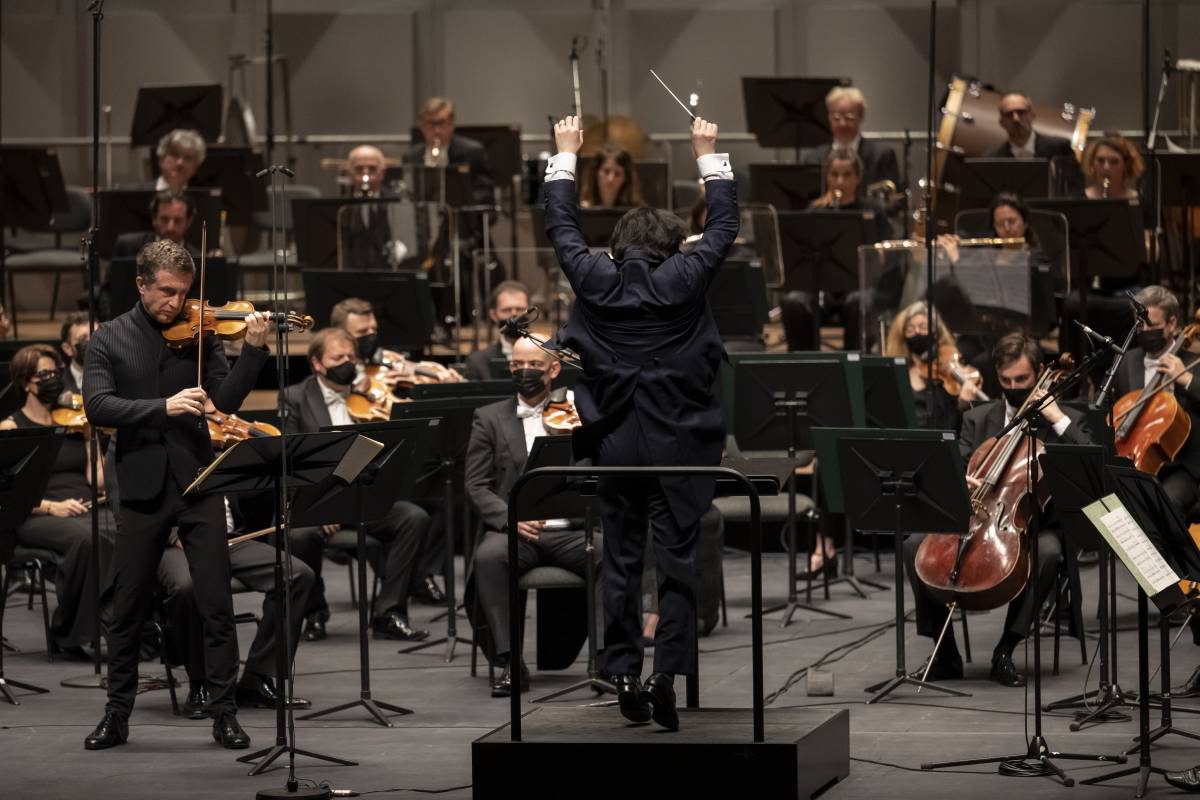 HM: How do you feel performing as the orchestra director?  
KY: I really appreciate the fact that I can express myself freely and make the best decisions, even at this difficult time. The Principality is a confined area, so this represents an advantage at this very moment. Being able to play live today with more than a hundred performers on stage is amazing. I would say it is something miraculous considering that Monaco is currently one of the few places where it can happen. The whole Orchestra has the awareness of being really lucky and is so grateful about this opportunity. The Musicians and I always try to give our best but, after the restrictions imposed by the global health emergency, we have strengthened further our artistic union and improved our relationship which has become far deeper. The Covid-19 pandemic made us think about our role as musicians and much more. What is it to be alive? What is Music? These are the key questions that we asked ourselves. We need to be very positive and appreciate everything in life, now more than ever.
HM: Are you satisfied with the outcome at the 2021 Festival Printemps des Arts de Monte-Carlo?
KY: I am very happy. This concert, in particular, was such a high-quality although not easy at all in view of the difficulty of the pieces interpreted. We should have had more time to prepare but existing constraints pushed us to rehearse only a week before the concert. The result was therefore extraordinary and I am so proud of all the orchestra members. And I feel very lucky to continue conducting even during the lockdown era, both in Monaco and in Japan.
HM: What makes it so special to perform live?
KY: Music is not made solely by the musicians at the concert. The audience itself contributes to the final outcome. In other words, the spectators are 'making music'. Even if I cannot turn my back to see them so often while leading the orchestra, I can feel their spirit. Without the audience, today's concert would have been completely different. The Orchestra maestros and the director get powerful energy from the floor in the concert hall. Music, in fact, provides many 'vitamins' and helps one to stay in good health and keep a sound mind. The final outcome depends on a silent exchange and communication among all actors in the room. That means that music is always alive. Recorded performances without an audience is better than nothing but playing live is a must.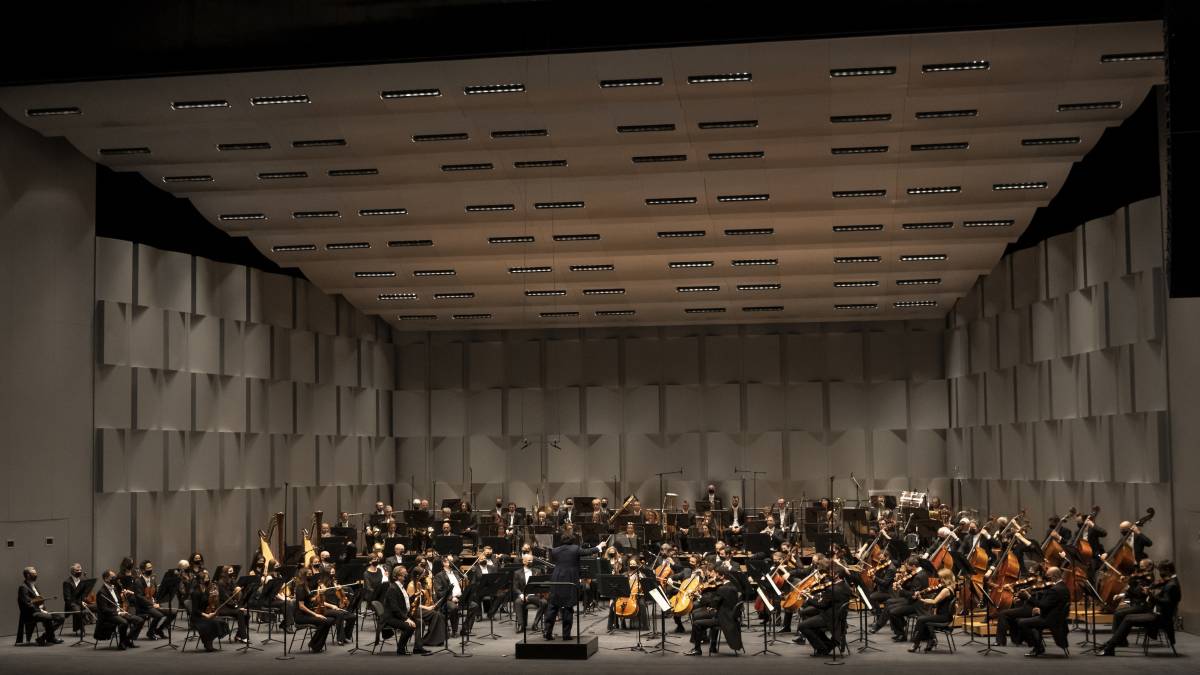 HM: What is more challenging about being an orchestra conductor?
KY: I do believe that music is a miracle in itself. To keep the right timing and a fantastic harmony at the same time would seem impossible given the size of an Orchestra. Some people say that the main mission of a conductor is to make the sound smooth and balanced. In my approach towards the Orchestra I try to be more helpful. Of course, I am acting as the leader of all the musicians but I want also to give them something more and this is harder. If the Orchestra just follows the director technically, something is missing. We must always understand the meaning of the music works we interpret. Therefore, I always make performers develop their awareness while we rehearse. How should this sound be played? What story is behind it? I constantly want to help them in their understanding by giving them a source of inspiration.
HM: Do you have new projects involving the Principality?  
KY: Luckily, Monaco offers a great cultural and artistic choice, opera, ballet, music, art and many future occasions are being planned. What I am trying to do is to conceive more intercultural crossovers including the Japanese music heritage like the traditional theatrical play, Kabuki, and Nō, the most popular dance drama since the 14th century.