Latest news
The 7th E-Rallye Monte-Carlo: A Record-Breaking Feast of Electric Mobility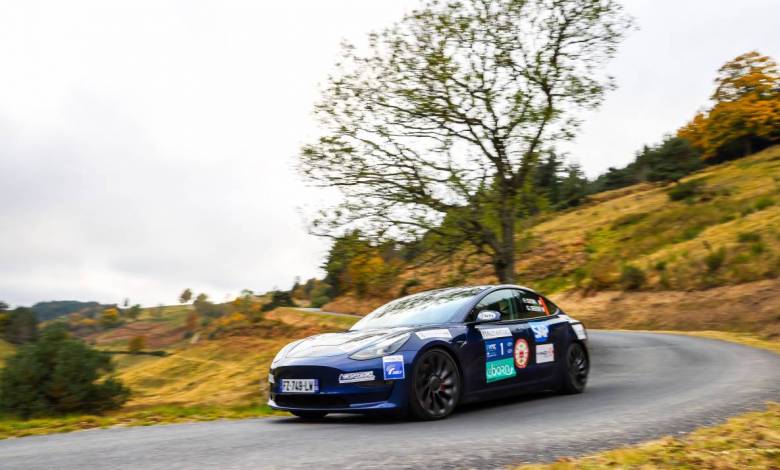 Prepare to be awed by the upcoming 7th edition of the E-Rallye Monte-Carlo, set to take place from October 18th to 22nd, 2023. This year's event is breaking records and raising the bar for electric racing.
A staggering 19 car manufacturers are entering the competition, presenting 36 different electric models, and attracting a diverse pool of 60 participants from 15 different nationalities. This unprecedented level of participation solidifies E-Rallye Monte-Carlo's status as the premier international event in the Bridgestone FIA ecoRally Cup 2023!
The overwhelming enthusiasm from participants and fans alike is a testament to the efforts of the Organising Committee of the Automobile Club de Monaco (ACM) in advancing electric mobility.
E-Rallye Monte-Carlo in the Principality of Monaco. 
Jacques Rossi, Chairman of the ACM's New and Electric Energies Commission, enthuses in the Press: For this 7th edition of the 'zero emission' Rallye Monte-Carlo, innovation takes center stage, echoing the spirit of the very first edition in 1995. In 2023, we've opted for a change of venue, returning the E-Rallye Monte-Carlo to its traditional autumn home in the Principality of Monaco. Hosting the event on Monegasque soil not only provides our competitors with a symbolic and prestigious backdrop but also allows us to immerse ourselves in this incredible destination for five days."
As the 8th round on the Bridgestone FIA ecoRally Cup 2023 calendar, E-Rallye Monte-Carlo 2023 promises a blend of modernity, prestige, and intensity. Competitors will cover approximately 1,000 kilometers of the hinterland, venturing into Italy, specifically Dolceacqua, to celebrate the twinning between the Italian town and Monaco. This historic connection marks its 500th anniversary on November 3rd. The route for this edition is shrouded in secrecy, but it guarantees visits to some of the most legendary locations in the history of Monte-Carlo.
The 60 participating crews, including stars like Stefano Modena (former F1 driver with 70 GPs contested – 3rd in the 1989 Monaco Grand Prix) and Bruno Thiry (2003 European Rally Champion), are sure to relish these iconic roads.
In the heart of the Carré d'Or, the Terrasses du Soleil will serve as the Parc Fermé and Rally headquarters, conveniently situated at the base of the Casino de Monte-Carlo. Notably, there's no need to set up a specific recharging park, thanks to Monaco On's infrastructure, boasting over 300 charging points across public car parks and streets. This ensures that all competitors can effortlessly recharge their vehicles within the time limits imposed by the organizers, making the event even more accessible and environmentally friendly.
Don't miss out on this electrifying showcase of cutting-edge electric mobility and exhilarating racing in the stunning backdrop of Monte-Carlo.