Latest news
The Clock's Ticking to the Start of the Monte Carlo Rally with a couple of noteworthy route changes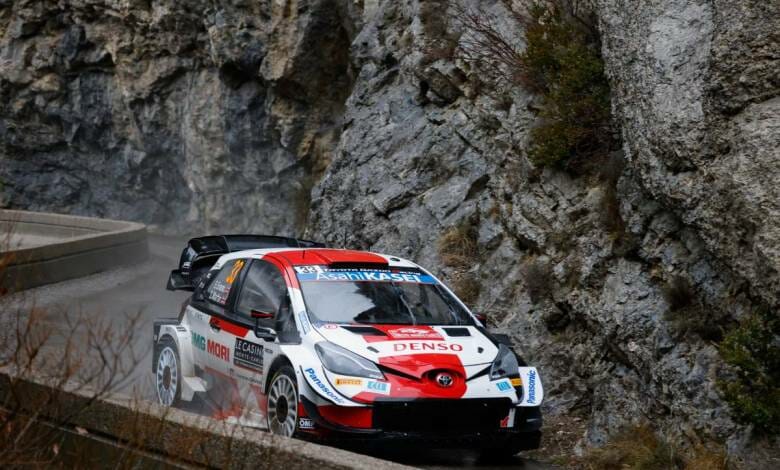 The Monte-Carlo Rally is considered by many as the world's most iconic rally due to its mix of both glamour and danger. It runs around the Principality through spectacular scenery and always proves a mighty challenge for cars and crew alike.
Being held in winter in January, the road surfaces are often covered in snow and ice. Temperatures in the mountains are considerably lower than Monaco's micro-climate which can be warm and sunny, even in mid-winter. 
And it's not just the road surfaces that prove tricky, the roads wind and twist and in many places have a rock face one side and a sheer drop the other. 
Safety Changes to the Route 
So it's worth noting a couple of safety changes to the route of the upcoming 2022 running of the Rally – which will fire up in just three months in January. The clock's already starting to tick to the start of this great 2022 event! 
In the Alpes-Maritimes, on Friday January 21, (in order to secure the necessary safety guarantees according to the international specifications), there are changes to two special stages within the 2nd stage of the Rally: "Pierlas – Ilonse" and "La Tour-sur-Tinée – Utelle", give way to "Guillaumes – Péone – Valberg" (ES 4/7 – 13.52km – 10:17 / 15:19) and "Val-de-Chalvagne – Entrevaux" (ES 5/8 – 17.48km – 11:35 / 16:37).
The Monte Carlo Rally is particularly special being the opening round of the World Rally Championship (WRC) and the organisers have just confirmed those two special stage changes for safety reasons.
And it is also worth noting that the 2022 map of the 90th Rallye Monte-Carlo (January 17-23, 2022), will be focussed entirely on the Principality and its local geography.
"Shakedown" Testing 
In addition to those two route changes, at the request of the manufacturers and the promoter of the World Rally Championship (WRC) , in order to be able to robustly carry out full-scale trials and make the all new Rally1 Hybrids reliable, a "shakedown" (test session) is being planned for them. This shakedown will precede the start on Thursday 20th on the Col des Banquettes road, from Sainte-Agnès to Peille (2.30km – 9:30 am).
Don't miss it all – 17th to 23th, January 2022 – the 90th Monte-Carlo Rally taking place on the legendary roads of the Southern Alps, around the Principality. Success counts towards the WRC World Rally Championship, which all drivers and manufacturers dream of one day adding to their list of awards. 
Make sure to put the Rally in your Calendar – it's only three months away.