Latest news
The Grand Ball of Monte-Carlo "The Princely World" in iconic Dubai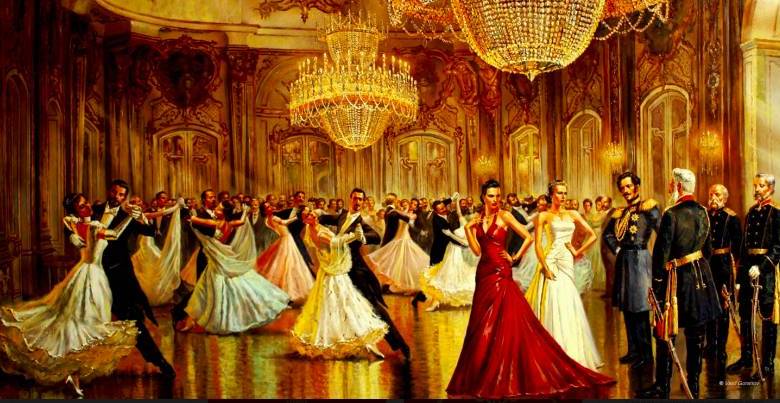 It's at the pinnacle of Monaco's and Monte Carlo's most prestigious events, and destiny leads the Grand Ball of Monte-Carlo to be held in the iconic Burj Al Arab, on March 17th 2023. Dubai's most iconic 7 star hotel and a global icon of Arabian luxury serves as the unique oasis for an event of this incomparable grandeur. Seize this most glamorous opportunity of a lifetime where Guests will be treated to an exquisite Grand Gala Dinner and a transformative experience!
Imagine an unforgettable and immersive world-class evening, being enchanted by a spectacular show that knows no equal. Let yourself be gloriously seduced by the glamour and sophistication of the celebration. Go on an amazing journey of discovery in the phantasmagoric Princely world. Immerse yourself into outstanding performances of international artists. 
Delia Grace Noble, opera singer and UNICEF Ambassador, is the artistic director of this project. Together with her team, she strives to turn the most magical creative fantasies into reality, thereby providing unforgettable emotions to her guests.
About the Grand Ball Of Monte-Carlo
A divine happening set to the Princes' and Princesses' theme, your personally curated fairy tale is about to take place in Dubai, inspired by the charm of Monte-Carlo. The glamour of the event will create an evening that will never be equalled again! A sumptuous great ball will take place in Burj Al Arab, the jewel of Jumeirah.
Princes and Princesses from across the world will take part in a never-seen-before celebration of glamour and beauty. Grandiosity will be at its peak with our exclusive list of distinguished guests. Charming love, music, art, beauty, magic, and royalty will reunite for this most royal of events. 
Highlights of the Event
Exclusive red carpet artistic & champagne Midsummer Night's Dream Princely welcome

Opening Grand Ball ceremony Performance of international singers & Live Musical entertainment

Ballet, Dance Show & Divine Performances 

Around midnight – The Grand Ball

Live DJ set with resident DJ of Buddha Bar Monte-Carlo, Glamorous late-night dancing and more.

After-Party splendiferous celebration
Dress Code
By attending this elite event, each guest will immerse themselves into the magical world of Princes and Princesses. Ladies are required to dress in glamorous ball gowns and floor-length maxi dresses, while Gentlemen are expected to suit up in white tie or ceremonious military uniforms.
Our guests put immense effort into their outfits for the night, so we strongly recommend the dress code be adhered to and even surpassed in elegance.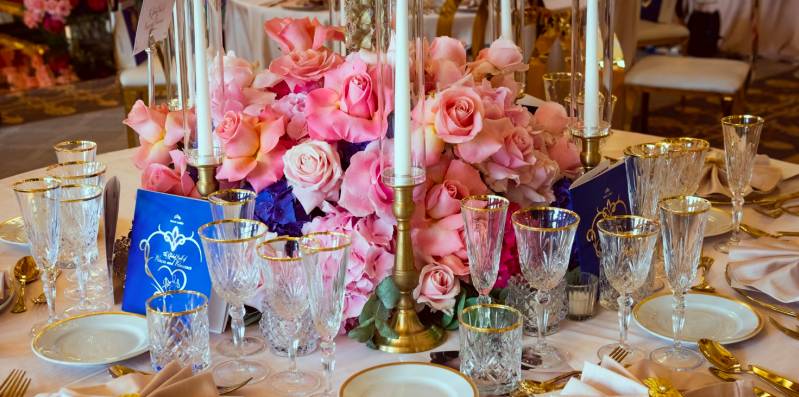 The Show
The Gala Dinner of the Grand Ball of Monte-Carlo will be accompanied by an extravagant show, the likes of which have never been seen before. The night will blossom in a crescendo of visual effects, fascinating dances, sublime music and top artistic performances worthy of the best musicals. Extraordinarily outstanding artists, singers, and dancers will grace the eyes and hearts of the thrilled guests, who will enjoy a splendorous, opulent display of craft, reaching the peak of the evening. Heavenly melodies, grandiose dances and thrilling performances will take the fortunate guests inside a dreamlike sphere of their compelling Princely Gala.
A fantasy is but a fantasy unless one enters the land of Dubai, to watch it come true at the grandest happening that will remain in collective memory as a moment that will happen once but will leave an endless nostalgic halo!
The Venue
The glamorous event is to be held in the striking Al Falak Ballroom, that is inspired by the grand decor of an 18th-century Viennese opera house.
The emotional experience of a great Gala Dinner will be held in this ravishing place and will be graced by significant personalities from the film industry, business and political figures, academics, professionals and entrepreneurs. The quintessentially warm and exclusive ambiance of the Burj Al Arab will indeed amaze every single guest.
Rush Your Booking 
Remember to book your tickets promptly because availability is limited; therefore, be sure to let the Ambassador for the Grand Ball, Oxana Girko, know if you're interested as soon as possible.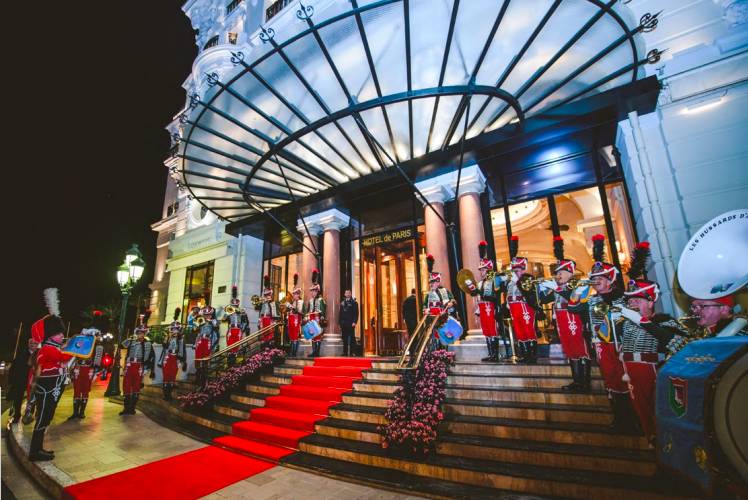 Contact details: 
In order to meet every individual's needs and budget requirements, the event offers different sorts of admission tickets and packages, all of which are designed to offer a once-in-a-lifetime experience where every dream and fantasy will be fulfilled:
1. EMERALD Participation – €2000 (AED 7500)
Including admission for a person on full programme &schedule (placed at the green tables).
2. SAPHIR Participation – €3000 (AED 11000)
Including admission for a person, on second row, on full programme &schedule (placed at the blue tables).
3. RUBY VIP Participation – 65000 (AED 18250)
Including front stage admission for a person on full programme & schedule (placed at the red tables).
4. DIAMOND ROYAL V I P Participation – Not on sale
Front stage seating at the Royal table, on full programme &schedule (placed at the rectangular table)
Noble Monte-Carlo
8Rue des Oliviers,
98000, Principality of Monaco
+377 607934575
grandbal@noblemontecarlo.mc
www.noblemontecarlo.mc