Latest news
The largest Australian superyacht: 85m explorer Bold delivered and other yacht news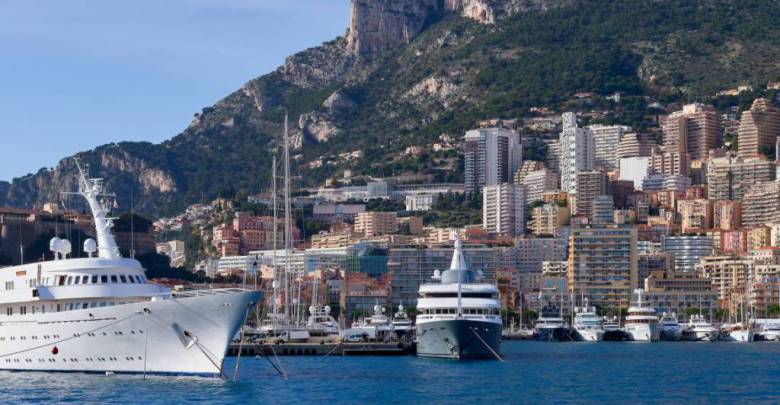 We selected for you top 5 yacht stories of the last week at Yacht Harbour.
The largest Australian superyacht: 85m explorer Bold delivered
Australian yacht builder Silver Yachts has delivered the 85-metre explorer superyacht Bold, the largest vessel ever built in Australia.
The largest Australia-built superyacht, Bold outdid her predecessor Silver Fast,  by 8 metres. First known under the name Silver Loft, the yacht features exteriors by Silver in-house team in collaboration with Espen Oeino, who also worked on the successful Silver Series of high speed and efficient motor yachts. 
Described by the yard as 'a fast world explorer vessel with a genuine, fully-fledged superyacht finish', Bold features all-aluminium design.
The Bold's low draft and highly optimised hull form provide her owner with remarkably low fuel consumption, fast repositioning and access to shallow cruising grounds unusual for yachts of her size.
Main deck exterior has been kept uncluttered with a vast aft deck allowing for versatile watercraft storage options. Built with an explorer philosophy in mind, Bold boasts a helideck aft of the main deck complete with over 3,000 litres of helicopter fuel storage. 
The yacht's interiors come from the boards of Andreas Hölnburger of Vain Interiors. Although kept in secret, it is known that the yacht's layout features impressive 300 sqm sky lounge with full-length 3,75-metre tall windows in the central position.
Bold will provide accommodation for up to 18 guests in eight cabins, which includes an owner's suite, three VIPs and four guest cabins. The contemporary interiors will include teak and oak panelling, metallic painted features combined with oak and marble floors.
$42 million superyacht Galactica Star sold after Nigerian corruption scandal
The second Heesen largest superyacht, 65-metre Galactica Star, was announced sold on July 25, with Fraser representing the seller and Burgess representing the buyer. The vessel was listed for sale earlier this year asking $ 42,000,000, as a result of a notorious corruption case in Nigeria.
Custom-built by Dutch yard Heesen in 2013, the vessel seconds only to the builder's 70-metre Galactica Super Nova in terms of LOA. She features exterior styling by Omega Architects, engineering by Van Oossanen & Associates, finished by interiors from the boards of Bannenberg & Rowell. 
In April 2019, the vessel was offered for sale in a sealed bid arrangement, proposed by the U.S. Department of Justice and the Federal Republic of Nigeria and approved by U.S. federal court. The sale process roots back to corruption case against two Nigerian nationals.
Allegedly, the superyacht was originally owned by Nigerian oil magnate Kolawole Aluko, who is one of four defendants accused of cheating Nigeria out of almost $1.8 billion in siphoned crude oil sales, reports The Marine News. The U.S. government also accused Aluko and another oil executive, Olajide Omokore, of laundering money in the United States and using it to acquire the yacht, among other assets.
The sale followed a court-ordered seizure of the yacht's owner's assets due to possible connections to an ongoing Nigerian oil corruption scandal, triggered by the Panama Papers investigation. The latter refers to 11.5 million leaked encrypted confidential documents that were the property of Panama-based law firm Mossack Fonseca, exposing the network of more than 214,000 tax havens.
Thus, the US and Nigerian governments received Federal Court approval to sell the arrested superyacht due to high maintenance and dockage fees, estimating the combined cost at around $170,000 per month. Managed by Fraser, the vessel was listed at $42,000,000.
Galactica Star accommodates up to 12 guests overnight in 6 cabins, comprising a master suite, 1 VIP stateroom, and 4 double cabins. She is also capable of carrying up to 13 crew onboard to ensure a relaxed luxury yacht experience. 
The yacht used to be popular for charter among celebrities, for instance, once rented by American music industry power couple, Jay Z and Beyonce for a holiday cruise, according to WithinNigeria.
50m Tankoa superyacht Bintador delivered ahead of Monaco debut
Known for her four hybrid propulsion modes, the 50-metre superyacht Bintador has been delivered by Italian builder Tankoa Yachts. Designed by Francesco Paszkowski, the vessel will make her international debut at the 2019 Monaco Yacht Show (September 25-28). 
Binta D'Or, as well as her predecessor Vertige, features the galley laid on the main deck instead of the lower deck and touch-and-go helipad and storage for 5 e-bikes. Tender and jet-sky on the foredeck. 
Unlike Vertige that has six cabins on-board, Binta D'Or offers accommodation to 10 guests across five cabins, with the master suite with fold-down balconies on both sides.
The interior design by Francesco Paszkowski Design in collaboration with Magherita Casprini focuses on light and modern tones with natural materials.
S501 Hybrid's lower deck comes equipped with a gym and beach club, two VIP cabins with king-size beds and two guest cabins with twin berths, plus crew quarters and service areas.
On the main deck, the cockpit comes with a spacious sunbed, U-shaped sofa, coffee tables, and bar. On the same deck level, along with master suite, the interior comprises a spacious salon, galley, dining room.
Meanwhile, the upper deck is designed around spacious outdoor areas for guest's relaxation, with a dining table and access to the comfortable sky lounge. The foredeck includes a solarium and an open-air lounge. 
The fly deck provides ample spaces and comfort with sofas, sun-beds, chaise longe, bar and a generous Jacuzzi.
48m Heesen superyacht Blue Magic rams into a sailboat in Italy
Recently, a 47.7-metre Heesen charter superyacht Blue Magic lost control and hit a pier at the port of Santa Maria di Leuca, Italy. The sailing yacht was crushed between the dock and the bow of Blue Magic.
At the time of collision, the sailing vessel was not occupied, and fortunately no one was injured in the accident.
Initial assessments by Italian authorities indicate that the accident was caused by a defect in the yacht's electronic propulsion system.
Upon boarding, PSC inspectors found that the Blue Magic had several paperwork deficiencies. The vessel remains moored at the port as of Thursaday.
The 1998-built yacht previously known under names 'Blowzy' and 'Big Mak' features a beam of 8.5 metres and a draft of 1.85 metres, relying on an aluminum hull and superstructure. 
The motor yacht can accommodate 10 guests in 5 cabins with an interior design by Gregotti Associati and an exterior design by Mulder Design. The yacht undertook thorough refit works in 2014.
According to yacht charter listings, the vessel operates on charter voyages out of the South of France. Her listed charter rate in summer starts from € 150,000 per week. 
A yacht of Tony Parker's choice: AvA Yachts launches Kando 110
Turkish builder AvA Yachts has launched the first explorer yacht from Kando 110 series in Antalya. The 34-metre model has been also commissioned by NBA superstar Tony Parker, due for delivery in 2020.
The yacht features a steel hull and aluminium superstructure, all designed and engineered by the yard's in-house team. 
With a volume of 320 GT, Kando 110 spreads over four decks and accommodates up to 10 guests across five double guest suites, including the 27-square-metre owner's cabin with full height windows forward of the main deck.
The 34-metre features a deep swim platform for easy access to the tenders and water toys and for sunbathing close to the water. The upper deck aft hosts an alfresco dining table beneath the shade of the sundeck overhang, while the foredeck holds the tenders, which are launched and retrieved using a Davit crane. Above, the sundeck provides a lavish spa pool and a shaded lounge beneath the hardtop bimini.
The modern interiors of Kando 110 have been trademarked with accents of American walnut, wenge and stainless steel.
AvA Yachts chairman and founder Atilla Küçükdiker highlighted: 
We have designed, engineered, and meticulously constructed Kando as a super strong and sturdy ship with a phenomenal commercial equipment level and superyacht interior quality and build.
The vessel will now depart for the Côte d'Azur, ahead of her international debut at the Cannes Yachting Festival in September.
Meanwhile, the French-American NBA All-Star Tony Parker  commissioned another 35-metre Kando 110 from Ava Yachts in 2018. The yacht, scheduled for delivery in 2020, will become the second hull of the series and is understood to cost nearly €6,650,000.
Drafted from Europe into the NBA, Tony Parker had a 17-year run with the San Antonio Spurs in the NBA, playing 6 All-Star games and being named the MVP of the 2007 NBA Finals. Now 36 years old and playing for the Charlotte Hornets on a $5 million a year salary, Parker is estimated to have earned over $165 million in salary over his 18 years in the league.