Latest news
The Magic of Monte-Carlo to enchant Venice at the Film Festival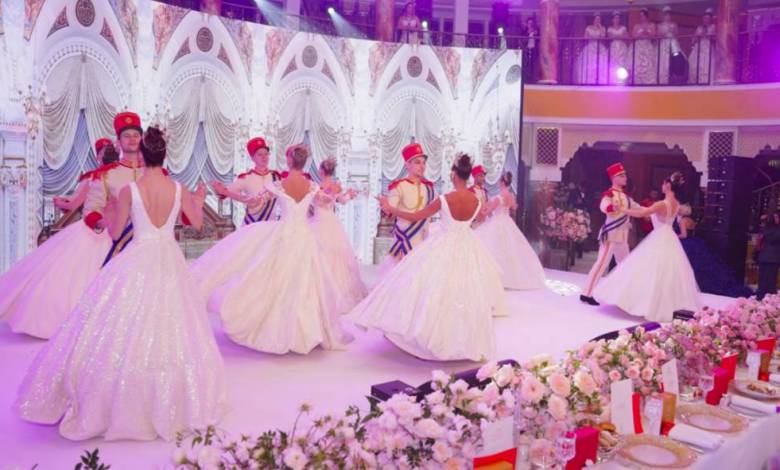 Preparations for the highly anticipated and globally revered 80th International Venice Film Festival are in full fledge, and crowning the list of glamorous celebrations and festivities this year is the jewel event, "The Grand Ball of Monte-Carlo". On the opening of Venice Film Festival context, celebrities and festival-goers alike will be welcomed by this great ball which is inspired by the glamour, allure and luxury of Monaco. People will be transcended into a world of royalty, magnificence and splendour at this highlighted film festival event.
With a dedicated event theme "Princes and Princesses", and a tribute to Grace Kelly, the ball is being organized to capture the opening of Venice Film Festival in an opulent and memorable fashion. Attendants of the festival can expect to experience the true glitz and glamour of Monte-Carlo and participate in this lavish event alongside international film stars and celebrities. The Grand Ball of Monte- Carlo is a princely event, enthused by the imperial and majestic lifestyle enjoyed by the royalty of Monaco. The event endeavours to redefine luxury and grandiosity by allowing festivalgoers to experience royalty as if they are princes and princesses for the night.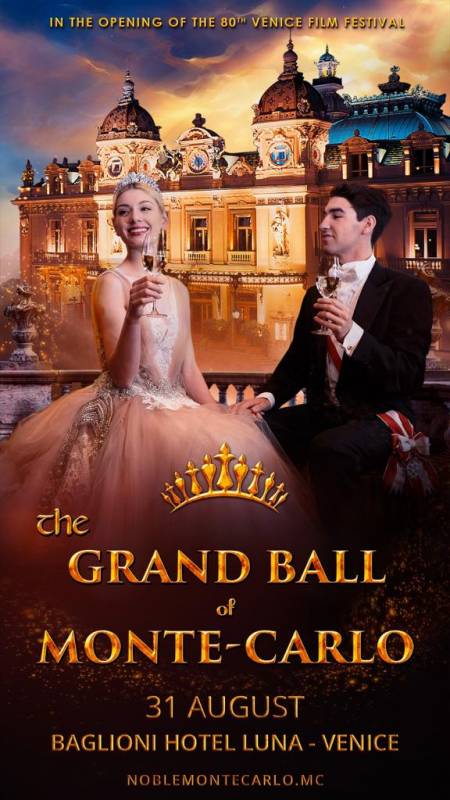 The venue for the Ball is the uniquely beautiful Baglioni Hotel Luna. Following the evening cocktail, the partygoers will enjoy a lavish gala dinner incorporating international cuisines made by the resident Michelin-starred chef Claudio Sadler, as well as fabulously exciting event including a glamour show and the Ball.
The guest list for the Ball includes world-renowned film actors and actresses who will step off the silver screens and revel in the opulence of Monte-Carlo right in Venice. Festivalgoers can brush elbows with the stars at this luxurious and glamorous opening event and have a taste of the unique blend of the two cities' magic.
The Grand Ball of Monte-Carlo promises all the fairy tale charm and enchantment with its "Princes and Princesses" theme. The exclusive Monaco style event has a strict white tie dress code. Festivalgoers are to dress in princely dress-suits (for gentlemen) and princess-like ball gowns (for ladies) and be complemented by princely accessories. This will transport the guests to another time and place where royalty and magic come alive.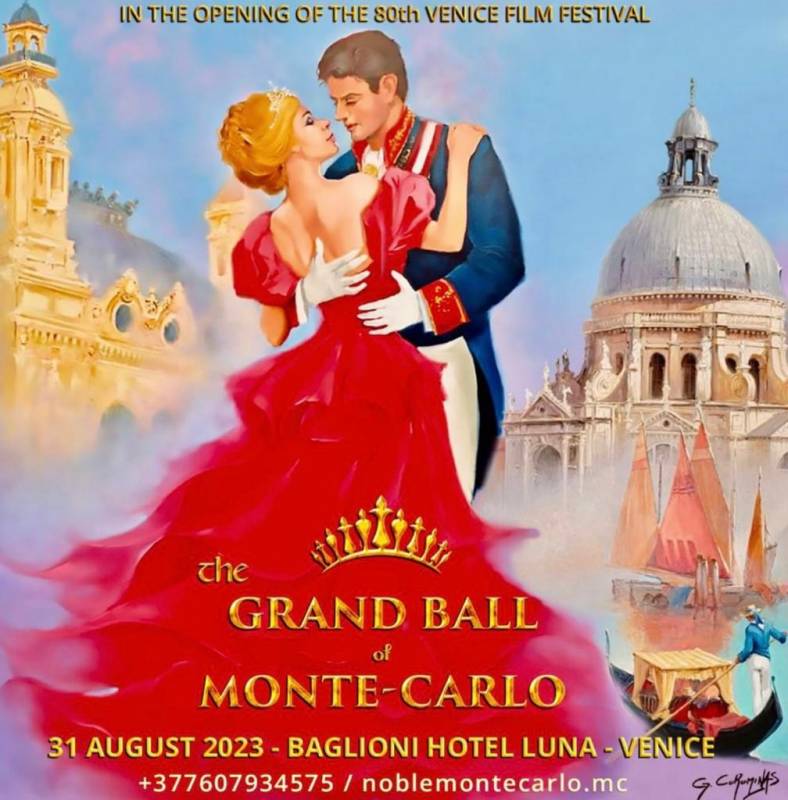 Delia Grace Noble, opera singer and UNICEF Ambassador, is the artistic director of the project. Together with her team and partners, she strives to turn the most magical creative fantasies into a nice reality, thereby providing unforgettable emotions to the guests. HelloMonaco Magazine will join this annual event as a media partner.
The Grand Ball of Princess and Princesses will be held on August 31st and open the Venice Film Festival 2023 with glorious fanfare and festivities. Festivalgoers are encouraged to participate in this grandiose event, which promises to be one of the most memorable highlights of the festival. Get carried away by the magic of Monte-Carlo, in the midst of stars on a night in Venice!