Latest news
The Mairie's Sleigh Goes into Overdrive to Spread Christmas Joy to Monaco's Children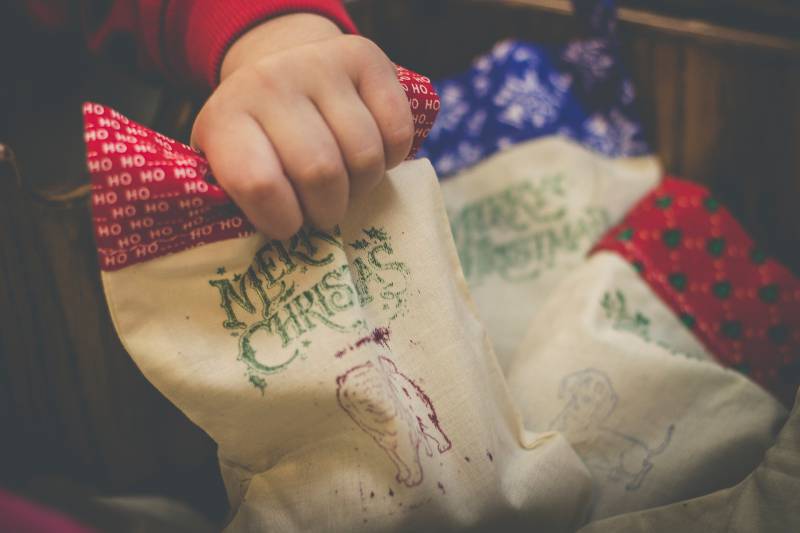 Will Santa have any gifts left to give out on Christmas Day? He has been spreading joy at such a roaring pace, you would think he has the Grand Prix spirit to add to his inexhaustible supply of Christmas spirit. Rumour has it his sack is nearly empty for the umpteenth time again. Those mischievous elves just can't keep up filling it with toys fast enough. Meanwhile Santa Ho Ho Hos his way around Monaco, undaunted.
First he visited the Palace where he handed over his sack to Princess Charlene – who showed she too could bring beams to children's faces as she showered them with presents in front of the Palace Christmas Tree.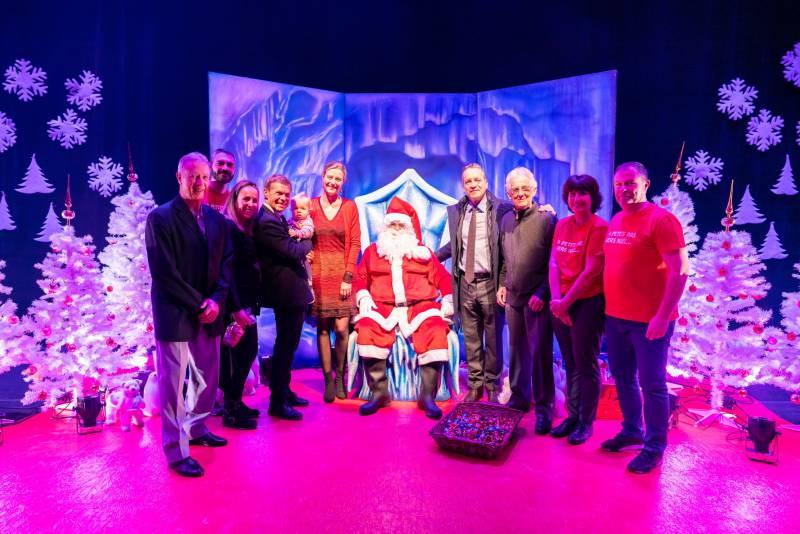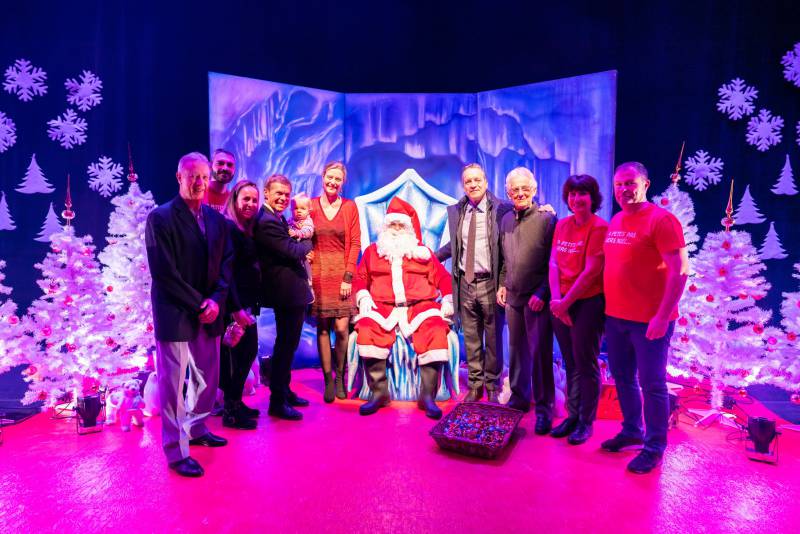 Then just as the elves thought they could have a tea-break, the Mairie of Monaco went into warp speed for three nights running for Monaco's children.
Christmas Trees set the scene at Espace Leo Ferre, decorated wonderfully by the Mairie's Social Service team who seem to outdo themselves each year with lights, snowmen and Christmas baubles arranged to delight the kids – and the parents too. Three nights running creating glee for the kids were Mayor Georges Marsan, Camille Svara, Chloé Boscagli-Leclercq, among others and, of course, joined by the kind hearts from Social Services.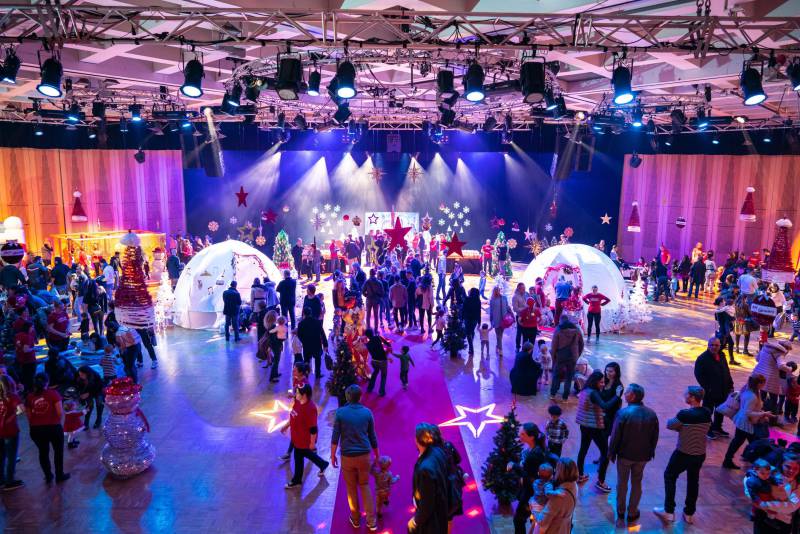 First it was the tiny tots who were treated. Then the second evening, the tradition continued of Santa's gift-giving in front of the Christmas Tree to the children of personnel who work for the Mairie. But the big haul was on the third night when the total numbers of kids who had been treated by the Mairie swelled to a total of over 900. Count the elves and it was almost a thousand.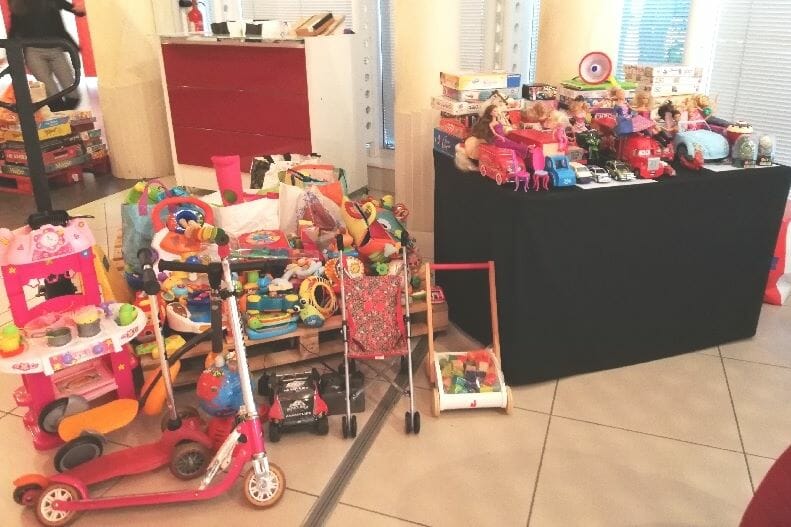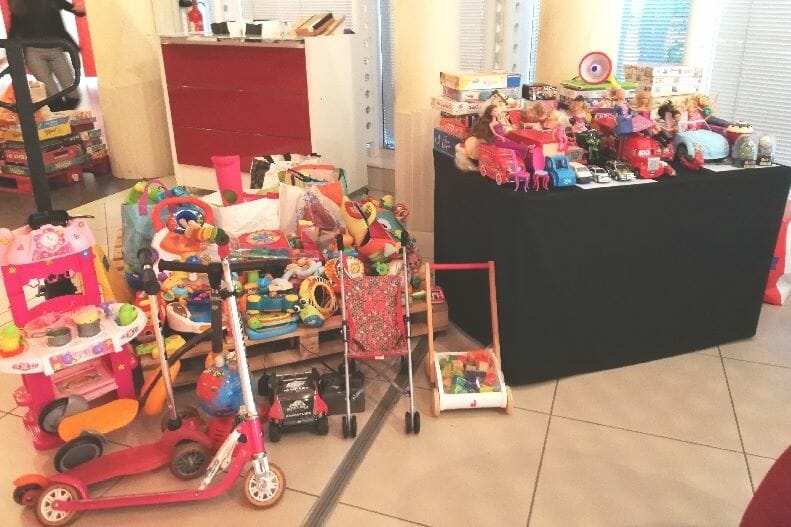 Gifts, entertainment, inflatable play-grounds, make-believe make-up, "peche-aux-canards" enough entertainment to make yet one more Christmas mini-village – just one more river overflowing with joy created by the Mairie for Monaco's children. The kiddies rushed up to have a photo with Santa; the presents flowed as did the sweets from members of the town council, busy making their contribution to the happy scene.