Latest news
The Monaco E Prix; It's the Future and Tickets for May 6th 2023 are Available Now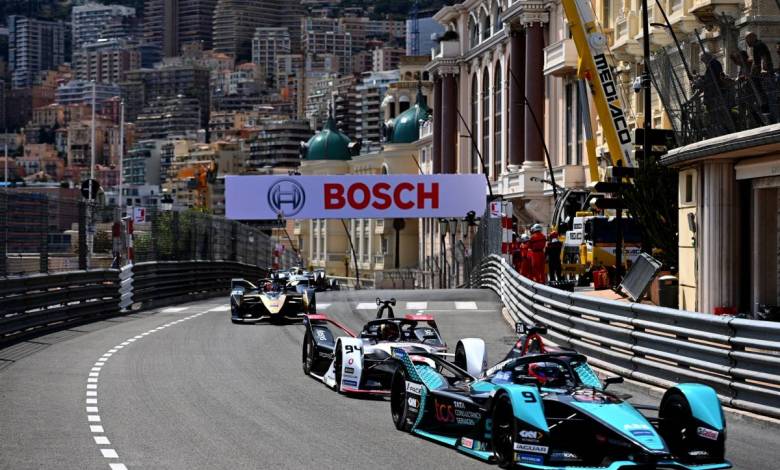 Since 2021, electric cars have been racing on the full Monaco circuit, generated by the technical progress made by the discipline since its creation less than 10 years ago. For this new season, a new car will make its appearance. Lighter and faster than its predecessor, the third generation (Gen3) of Formula E cars will be able to reach a top speed of 320 km/h and will make a sensation on the streets of the Principality.
May 6th 2023
Mark your Calendar for Saturday 6th May 2023 for the 6th edition of the Monaco E-Prix, which will be the 9th round of the ABB FIA Formula E World Championship. A single price of €30 is applied for grandstand entry. Tickets for children under 16 accompanied by an adult are completely free. Book your tickets in the Ticketing Office (44, rue Grimaldi – Monaco) or online by www.monaco-eprix.com.
And what's special is that the 2023 Monaco E-Prix will take place over a full day. You get to see everything. Free practice sessions, qualifying, race, on-track demonstration: you can experience non-stop action both on and off the track!
To increase your enjoyment there are activities and the world of Formula E all waiting for you at the Allianz Fan Village.
If you went to the 2022 edition you'll remember how exciting it was watching Stoffel Vandoorne's win in Monaco.
And fans of super-cars will soon see electric competitors to Ferraris and Lamborghinis on the Principality's streets.
Nico Rosberg recently took his brand new Rimac Nevera for a joyride through the Principality. The former F1 champion, who was raised in Monaco, is known for his dedication to environmental issues and is the first celebrity in the world to own the car. Just one month after the very first Rimac Nevera (#000) rolled out of the factory in Croatia, car #001 was delivered to Nico Rosberg.
"I took my Rimac Nevera flat out through the Monaco mountains for the very first time. With 412km/h top speed, it's now officially the world's fastest electric production car in the world! Phenomenal experience – literally a race car," said Nico Rosberg on social media.
E racing and particularly the E Prix is a big part of all our futures just like Nico's. The Monaco E Prix is a perfect opportunity to savour the future.