Latest news
Venturi Claim the Final E-prix Win of the Season as their deal with Maserati for 2023 Rockets home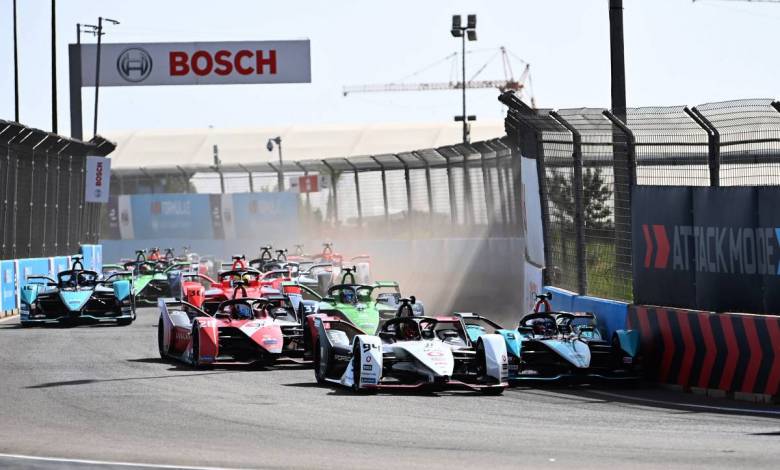 Early in May this year HelloMonaco gave its readers an advance alert about the exciting Maserati upcoming venture in the Principality: 
"Big new names are lining up for Monaco's E-prix in 2023. The Maserati trident emblem is poised to run from Venturi's base in Monaco. Venturi's competitiveness, its productive relationship and its location close to Italy were among the key advantages that appear to have given the potential for this deal with Maserati." 
So it was fitting at the end of season 8 that Edoardo Mortara for Venturi has climbed onto the top step of the podium and the Monegasque anthem played for the last time during the final race of the season in Seoul. Emblematic also that the Monegasque team won the 100th race since the launch of the sport. In 2023 the team will race with the Trident brand highly visible according to the agreement that was signed with Maserati last spring … and over time we can expect the name Venturi will gradually give way to that of Maserati who are reportedly expected to headquarter this venture in the Principality. It's good to see an Italian manufacturer joining Formula E via the Monégasque leading edge engineering outfit Venturi. Echos of the Italian-Monegasque partnership between the Prancing Horse Ferrari and Monaco racing ace Charles Leclerc.
Maserati are entering at a time when the Venturi E-prix outfit have firmly established themselves as a commercially viable, race-winning team that can seriously contend for championships.
It'll be interesting to see who will be in the drivers' seats for Maserati in 2023 – expect Mortara and maybe Nick de Vries who could be the replacement for Lucas di Grassi, who joined Mahindra.
Venturi Vice-World Champions 
Back to the the end of season 8 where Venturi, the vice-world champion team, has ended up finishing 24 points behind Mercedes-EQ. Venturi, at times lead in the championships, with Edoardo Mortara a four time winner, and Lucas di Grassi also four times on the podium.
Mortara's win unfortunately was not quite enough to claim the drivers championship overall. He finishes third with 169 points, behind Stoffel Vandoorne (Mercedes-EQ, 213 points) and Mitch Evans (Jaguar, 180 points). Mortara finished runner-up last season. 
Cross fingers with Maserati/Venturi that Edoardo can prevail and win the Drivers Championship in 2023.