Latest news
The Monte-Carlo Comedy Film Festival and its international guests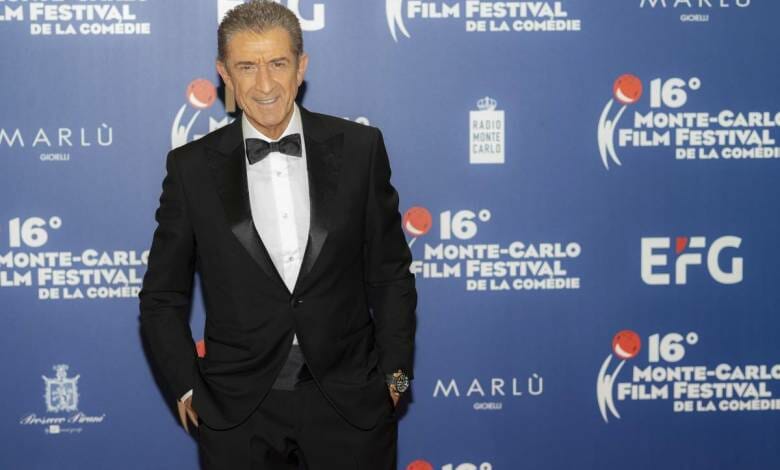 The 20th Monte-Carlo Comedy Film Festival, created and chaired by Ezio Greggio, is finally kicking off and will be held on April 24-29 in the Principality of Monaco.
The Monte-Carlo Film Festival, recognized as the most important international festival entirely dedicated to comedy, will be hosted again in the prestigious Grimaldi Forum in Monte-Carlo, featuring films, movies, events and meetings with the most beloved protagonists of the international scene, representing the Hollywood, Italian and French industry and competing till the "Awards Gala Night" on Saturday, April 29.
All the films – in competition as well as out of competition – will be judged by an international jury chaired by Giancarlo Giannini, acclaimed actor, dubber, screenplayer, recently honored with star on the Walk of Fame (Oscar nominee for "Pasqualino Settebellezze", "Casino Royale" and "Quantum of Solace"). Jury members: French actor Richard Anconina ("Se lo scopre Gargiulo", "Una vita non basta") starring many films with Jean Paul Belmondo, international movie star Nathalie Poza, (twice awarded with Premio Goya as best actress ("Non posso dire addio") and as best supporting actress ("La Boda de Rosa");"Rifkin's Festival") and the eclectic Neri Marcorè, actor, comedian, singer and dubber ("Quando", Silver Ribbon as best actor for "Il Cuore Altrove";"La seconda notte di nozze").
Guest Stars, Gala Night And Awards
Two Italian productions take part in the festival out of competition: GROSSO GUAIO ALL'ESQUILINO: LA LEGGENDA DEL KUNG FU, to be presented in the Opening Night of Monday, April 24 by Lillo Petrolo and Younuts! and UN MATRIMONIO MOSTRUOSO, to be presented by its director Volfango De Biasi on Friday, April 28.
As per tradition, the Festival will close with the Awards Gala Night, to be held on Saturday, April 29 under the auspices of H.S.H. Albert II, Prince of Monaco.
The Festival's chair and creator Ezio Greggio and Elenoire Casalegno will host the ceremony supported by friends, colleagues and personalities from the entertainment world to award the films in competition, starring the Italian and International stars gathered in the Principality of Monaco to celegrate the 20th edition of the MonteCarlo Film Festival de la Comédie. Special guest star is the Greek-born naturalized French Costa-Gavras. Director, producer and writer, he will receive the "Legend Award" for his 54-year career, during which he has been awarded with the Academy Award for "Missing" (Best Adapted screenplay),  the Palme d'Or in Cannes for "Section spéciale" (Best Director and many other international prizes.
There is a great anticipation for Mira Sorvino, award-winning actress and producer, daughter of the great Italian-American actor Paul Sorvino (Goodfellas) and winner of the Academy Award for her performance in Woody Allen's "Mighty Aphrodite" (1996). On the occasion of the Awards Gala Night the MonteCarlo Film Festival de la Comédie will give Mira Sorvino the MCFF Award for her career and the movies who made her famous all around the world.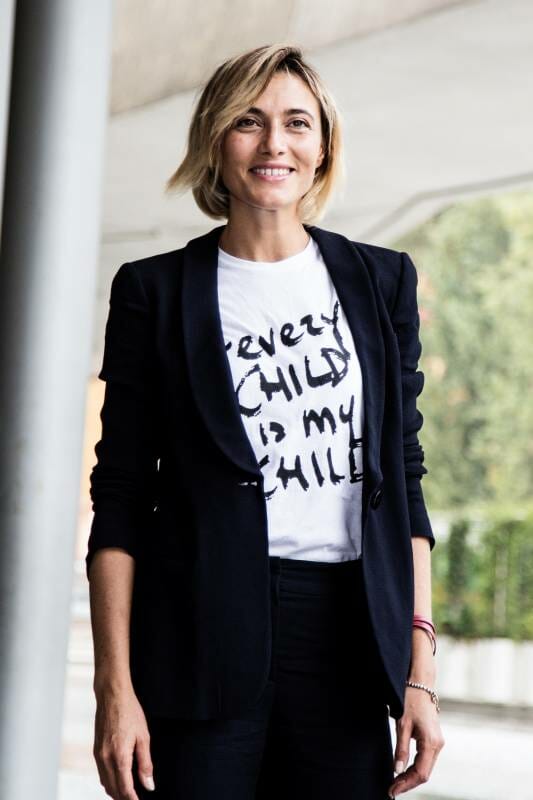 Also expected on stage is Anna Foglietta ("Perfetti sconosciuti"," The American" "Nessuno mi può giudicare"); accomplished actress starring many blockbusters and chairperson of the non-profit organization Every Child is my child, she will be awarded as "Best actress of the Year" for her interpretations, well appreciated by the Italian audience.
The Next Generation Award is a special prize traditionally dedicated to the New Faces faces in cineman and Tv. This year the prize will be awarded to Federico Cesari ( "Skam", "Anni da cane", "Buongiorno Mamma") for "Tutto chiede salvezza",  la  Netflix miniseries based on the eponymous book by Daniele Mencarelli who deals with an extremely sensitive and yet very contemporary issue: mental health and fragility.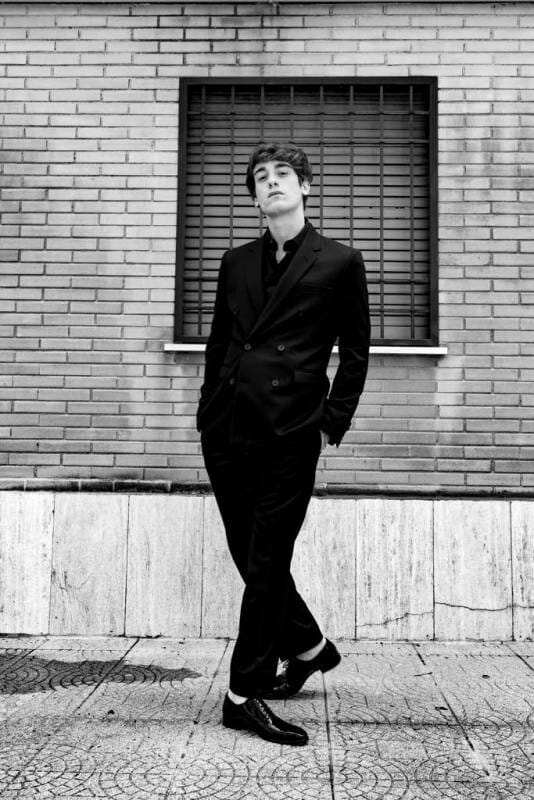 Marco D'Amore, director, actor and writer loved by the public all over the world for his portrayal of Ciro Di Marzio in "Gomorra-La Serie", as well as for his first feature film L'Immortale" (Silver Ribbon as debuting director) is the winner of the MCFF Award for his extraordinary success in films and Tv series.
Last but not least, Marco Giallini. In his first time at the Monte Carlo Film Festival de la Comédie, the famous Italian actor, winner of 3 Silver Ribbons "ACAB- All Cops are Bastards", "Tutta colpa di Freud" and "Perfetti sconosciuti" will be awarded with the MCFF Career Award.
Among the young talents starring on the international scene, Ezio Greggio will also award Victor Belmondo. Following in the footsteps of his paternal grandfather, the great and unforgettable Jean Paul Belmondo, the very young French actor is starting a bright career as a true child of art. Among the personalities who will attend the evening, Piero Chiambretti, Barbara D'Urso, Mario De La Rosa (the Paper House),who returns to the Festival after being part of the jury two years ago.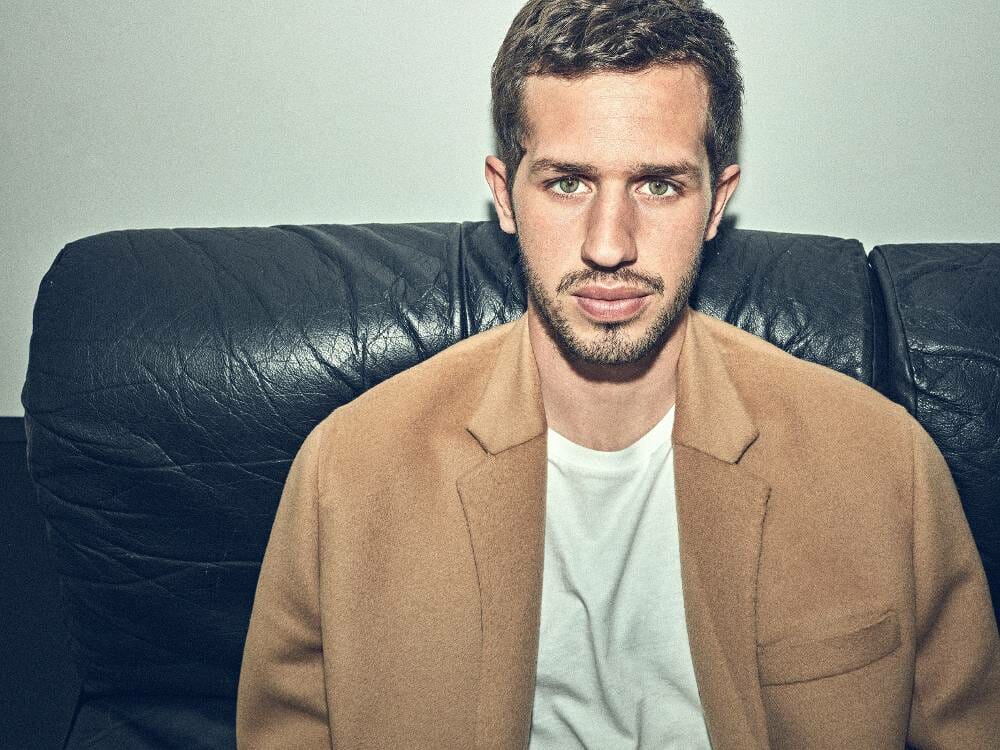 The Program
The kermesse opens with GROSSO GUAIO ALL'ESQUILINO: LA LEGGENDA DEL KUNG FU (out of competition, Italy) directed by YouNuts! and starring Lillo Petrolo, Carolina Crescentini and Giorgio Colangeli.
Films in Competition:
In 38°5 QUAI DES ORFÈVRES (in competion, France), Benjamin Lehrer draws from all the codes and elements of the most classic thrillers, masterfully overturn and upset to play with the audience, involved in the investigation on a peculiar serial killer, featuring an irresistible, infinite game of mirrors. Grand Prix at the Festival de l'Alpe d'Huez, the film will be released in France in June starring Caroline Maria Anglade and Carine Ribert.
 THE GRUMP IN SEARCH OF AN ESCORT (in competition, Finland) is directed by Mika Kaurismaki and tells about an elderly and stubborn Finnish farmer grappling with the search of an Escort (car) in a journey which takes him to a whorehouse, where the 'escort' word misunderstanding features a series of funny situations.
EMPIEZA EL BAILE (in competition, Argentina) directed by Marina Seresesky, it is a funny, nostalgic Argentinian comedy, played to the rhythm of tango with Darío Grandinetti, recently starring in "Talk to her" by Pedro Almodóvar.
DANIEL'S GOTTA DIE (in competition, Usa/Canada) is a US politically uncorrect comedy by Jeremy Lalonde, telling about brothers and sisters who hate each other.
EL TEST (in competition, Spain) – directed by Dani de la Orden and based on the eponymous play by Jordi Vallejo, a hit with critics and public alike. The film raises a universal, critical question: "Would you rather receive 100,000 euros today or wait for ten years to get a million?" Starring: Alberto San Juan, Miren Ibarguren, Carlos Santos and Blanca Suárez.
LUXEMBOURG LUXEMBOURG (in competition, Ucraina) Antonio Lukich tells about 2 Ukrainian twins, physically identical and yet different in character, who take a jouney in search of their father. A story about the missing pieces of life and the need to find oneself while dealing with one's own opposite.
FATHERS AND MOTHERS (in competition, Denmark) by Paprika Steen is a wonderful Nordic comedy about the bittersweet life of a young couple of parents, their relationship with other children's families and the challenge to integrate within such a social micro-cluster.
Cesc Gay is back to the Festival after his 1st prize for "Sentimental". HISTORIAS PARA NO CONTAR (in competition, Spain) is a 5-episode funny and non-sense comedy starring an incredible, international cast: Chino Darín, Antonio de la Torre, Javier Rey, Anna Castillo, Àlex Brendemühl.
Out of Competition:
Along with "GROSSO GUAIO ALL'ESQUILINO: LA LEGGENDA DEL KUNG FU", two other exceptional films take part in the festival out of competion: UN MATRIMONIO MOSTRUOSO (Italy) by Volfango De Biasi: the sequel of "Una famiglia mostruosa" features the funny, grotesque adventures of a family of vampires and monsters starring Paola Minaccioni, Ilaria Spada, Massimo Ghini, Cristiano Caccamo and Ricky Memphis.
EL CUARTO PASAJERO (Spain) by Alex de la Iglesia tells about Julian, a 50-year-old broke divorcee from Madrid who starts using an app to share his car and save money. The cast stars Alberto San Juan, Blanca Suárez, Ernesto Alterio and Rubén Cortada.
Since its first edition, the Monte Carlo Film Festival is held under the High Patronage of S.H.S. Prince Albert II of Monaco and the Embassy of Italy, in partnership with EFG Bank (Monaco). As in 2022, Radio Monte Carlo is the Festival's official partner.
As in the past, Marlù Gioielli supports the festival by launching an important message: Follow your dreams, dream as in a movie: let your imagination run wild, be inspired by your creativity… Cinema and movies are a true factory of dreams, where actors make their dreams come true by following their heart and their GOLDEN RULES.