Latest news
The New F1 Calendar Results in Triple Pleasure for Monaco in Spring 2024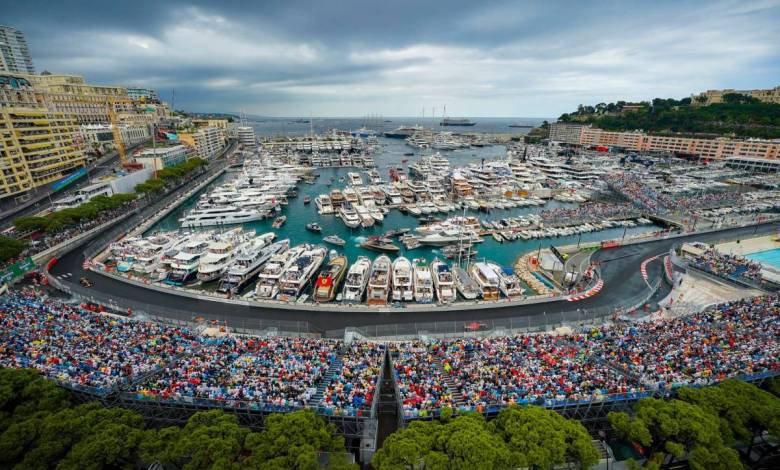 It's a triple-header in Monaco in 2024 as the full picture emerges now we have the F1 Calendar setting the date for the Monaco Grand Prix.
Under continuing contract with Formula 1 until 2025, the Automobile Club de Monaco will organize its Grand Prix on May 26th. Save the date but not only for this iconic race. The Historic Grand Prix will take place two weeks earlier, from May 10th to 12th. And just before that at the end of April will be the E-Prix on April 27. It's a triple whammy for race fans in the Principality in 2024. 
Of course committed Grand Prix fans can travel the whole world in 2024 watching all 24 Grand Prix races. We now know the full calendar which is showing Monaco eighth in date order published by the International Automobile Federation (FIA). 
Yet again the World Championship will be up for grabs. Yet again Monegasques will be willing on Charles Leclerc to win his home Grand Prix for the first time. 
Effort is being made to reduce the emissions of overall travel to the global championship events by grouping the races by region more. The goal is to become carbon neutral by 2030. Formula 1 aims to be more efficient in terms of environmental sustainability. 
The 2024 season will officially start on March 2nd, with the Bahrain Grand Prix, and end in Abu Dhabi on December 8th, and as an exciting addition there will be the inaugural Las Vegas Grand Prix. 
For the opening two races of the season in Bahrain and Saudi Arabia, the Grand Prix will take place on a Saturday. This decision has been taken, reportedly, to accommodate Ramadan.
Regionalization
So how does the new focus on regionalization affect the usual order in which the races are run? 
The Japanese Grand Prix, usually organized at the beginning of September, will take place instead in April, between Australia and China. China marks its return, after four years of absence due to the pandemic.
Azerbaijan will be held instead in September, before Singapore, while Qatar, is back to back with Abu Dhabi, having been pushed back to just before the Abu Dhabi finish on December 8th. 
So there are obvious improvements but the regionalization is not the be-all and end-all. And so there are exceptions like Canada at the beginning of June which remains between two European races: Monaco and Spain.
"The planned 2024 FIA Formula One World Championship calendar, that has been approved by the Motor Sport Council Members, demonstrates some important steps towards our shared goals," added Mohammed Ben Sulayem, President of the FIA.
"We want to make the global spectacle of Formula 1 more efficient in terms of environmental sustainability … Stefano Domenicali and his team have done a great job to both bring in new and exciting venues in emerging markets for Formula 1, and stay true to the sport's long and remarkable heritage…."
The Full F1 Grand Prix Calendar 
2024 F1 calendar as Published by Formula 1
| | | |
| --- | --- | --- |
| Date | Grand Prix | Venue |
| February 29 – March 2 | Bahrain | Sakhir |
| March 7-9 | Saudi Arabia | Jeddah |
| March 22-24 | Australia | Melbourne |
| April 5-7 | Japan | Suzuka |
| April 19-21 | China | Shanghai |
| May 3-5 | Miami | Miami |
| May 17-19 | Emilia Romagna | Imola |
| May 24-26 | Monaco | Monaco |
| June 7-9 | Canada | Montreal |
| June 21-23 | Spain | Barcelona |
| June 28-30 | Austria | Spielberg |
| July 5-7 | United Kingdom | Silverstone |
| July 19-21 | Hungary | Budapest |
| July 26-28 | Belgium | Spa |
| August 23-25 | Netherlands | Zandvoort |
| August 30 – September 1 | Italy | Monza |
| September 13-15 | Azerbaijan | Baku |
| September 20-22 | Singapore | Singapore |
| October 18-20 | USA | Austin |
| October 25-27 | Mexico | Mexico City |
| November 1-3 | Brazil | Sao Paulo |
| November 21-23 | Las Vegas | Las Vegas |
| November 29 – December 1 | Qatar | Lusail |
| December 6-8 | Abu Dhabi | Yas Marina |