Latest news
The start of the judicial year 2021/2022 is crowned by a Solemn Ceremony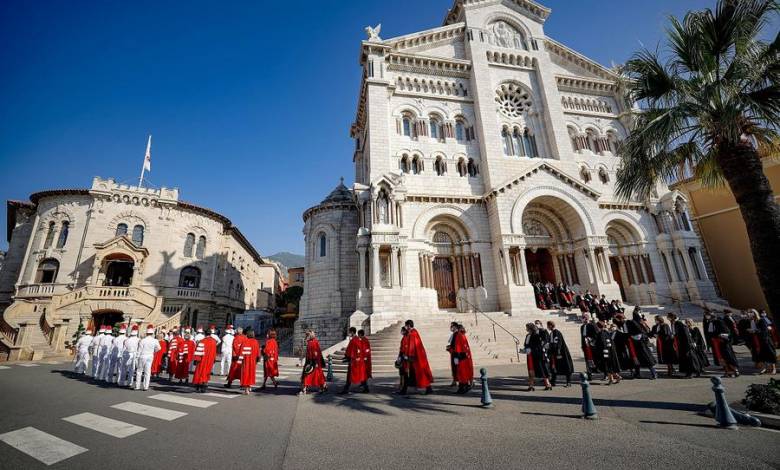 The traditional Solemn Hearing marking the start of the Judicial Year and the re-entry of the Courts and Tribunals was held this last Friday, October 1 at the Palais de Justice, in the presence of HSH the Sovereign Prince, assisted by the Secretary of State for Justice, Director of Judicial Services, surrounded by the Minister of State, the Archbishop of Monaco, the President of the National Council and many personalities. It was preceded by the Mass of the Holy Spirit, celebrated in the Cathedral of Monaco.
This Solemn Hearing marks the start of the judicial year 2021/2022.
At the opening, Brigitte Grinda-Gambarini, First President of the Court of Appeal, recounted the judicial activity of the past year, recalling all the achievements and reform projects implemented including the signing of a protocol agreement with France on the fight against terrorism and the creation of a Monegasque institute for training in the legal professions by Sovereign Order no. 8.609 of April 12, 2021. 
"A year almost normal compared to the previous one but which all the same took place in the continuing context linked to the Covid-19 pandemic," underlined Brigitte Grinda-Gambarini, who is entering her 40th and final judicial year.
The opening address on the theme "The Supreme Tribunal, this famous stranger" was delivered by Mr. Didier Linotte, President of the Supreme Tribunal.
Fight Against Serious Financial Crime 
Finally, in her speech, Sylvie Petit-Leclair, Attorney General, spoke about the work accomplished during the past year by the magistrates of the public prosecutor's office in a particular niche – the fight against serious financial crime – which requires long and delicate investigations.; their work also encompasses equal rights between women and men.