Latest news
Thought provoking conference in Monte-Carlo to leave a positive footprint for the next generation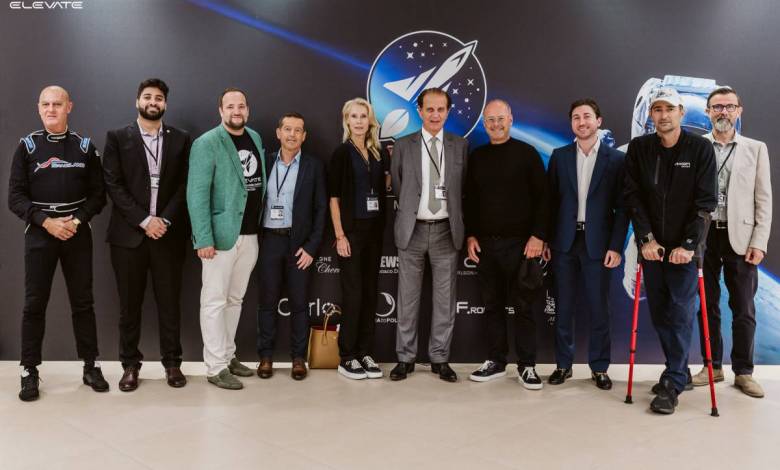 ELEVATE Monte-Carlo Space & Sustainability Conference Celebrates Remarkable Success with a Focus on Sustainability in its 2nd Edition.
The ELEVATE Monte-Carlo Conference, the premier event in the space industry, has concluded its highly anticipated 2nd edition, marking an astounding success that has once again reaffirmed its status as the must-attend event for space professionals, innovators, and enthusiasts from around the globe.
The conference, which took place from October 17 to October 19, 2023 at the exquisite Grimaldi Forum, saw a gathering of key industry players, visionaries, and experts, creating an unparalleled platform for knowledge sharing, think tank, networking, and collaboration. With a strong emphasis on sustainability, the conference explored the cutting-edge advancements, challenges, and opportunities in space exploration and technology.
Key highlights from the 2nd ELEVATE Monte-Carlo Space Conference, with a particular focus on sustainability, include:
Diverse Speaker Lineup: ELEVATE featured an impressive lineup of speakers, including astronauts, scientists, entrepreneurs, and government officials who highlighted the importance of sustainability in space exploration. Their thought-provoking presentations and discussions captivated the audience, shedding light on the latest breakthroughs and future directions of the space industry, with a strong emphasis on environmentally responsible practices.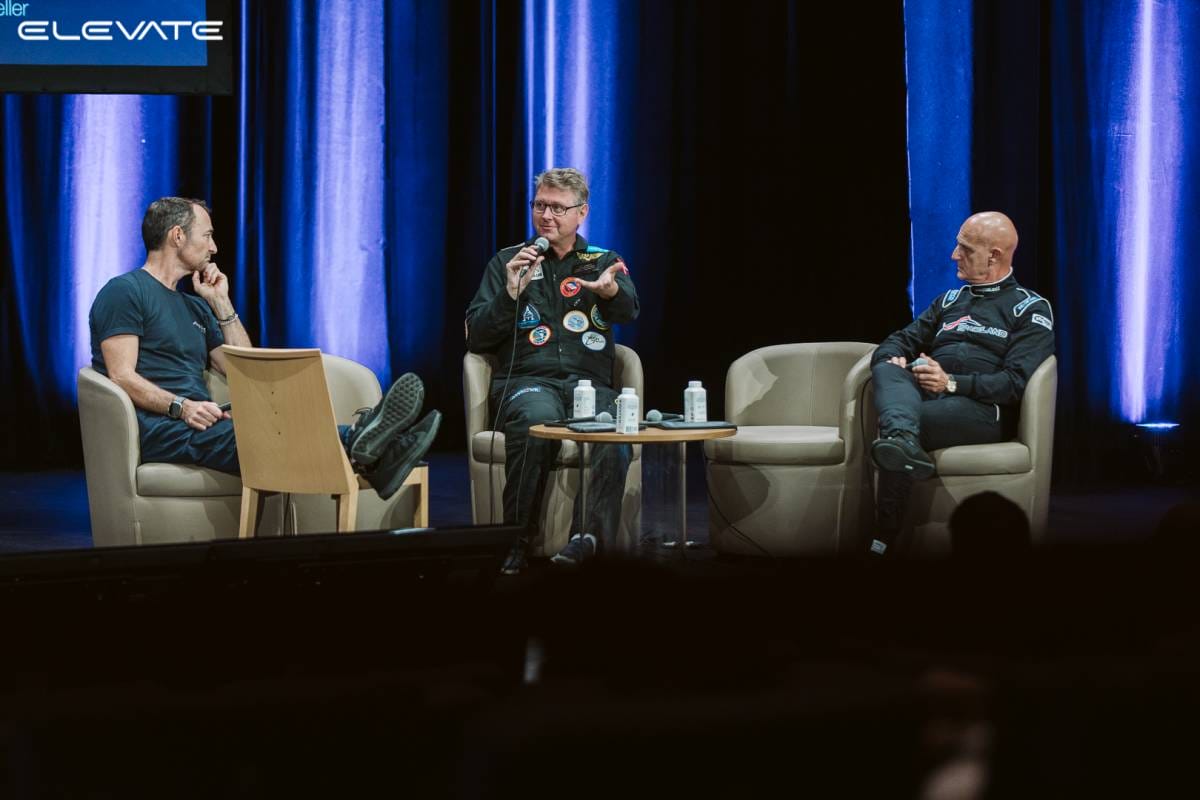 Inspirational Keynotes: Attendees were inspired by the keynote presentations, where prominent figures in the space sector shared their insights on sustainability and eco-conscious space endeavors. These influential voices included speakers such as:
Colonel Ron Garan, former NASA Astronaut
Michel Tognini, CNES and ESA Astronaut and head of the European Astronaut Centre of the European Space Agency
Doct. Carlo Viberti, History-first Private Engineer-Cosmonaut, SpaceLand
Julien-Alexandre Lamamy, Managing Director at ispace
Nicholas Frankl, Radian Aerospace advisory Board & Axiom Space investor / consultant
Per Wimmer, Space advocate and Future Space Traveller
Sergey Gugkaev – ClearSpace-1 mission
Arttu Luukanen, Senior Vice President, Space & Defence
José Mariano López Urdiales, CEO of Zero 2 Infinity
Luca Rossettini, CEO of D-Orbit
Arnaud Longobardi, President of Stratoflight
Emaad Paracha, University of Toronto (SuperBIT team)
Anfisa Anikushina, Investment Management at Skyrora
Dr Nathalie Hilmi, Scientific Center of Monaco
Julian Erik Harbeck & Anton Johann Grosse Siestrup from TU Berlin
Antonio Del Mastro, Mars Planet
Olivier Camp, CEO of Climatopolis
Jérôme Lassus, Director of Strategy at Climatopolis
Isabelle Peeters, Member of the Supervisory Board, Carlson Investments
Karl Karlson, General Partner at Sway Ventures
Jeremy Teboul, Investor at Promus Ventures
David Shilling, Future space traveller
Alan Offer (Monégasque student)
And many more…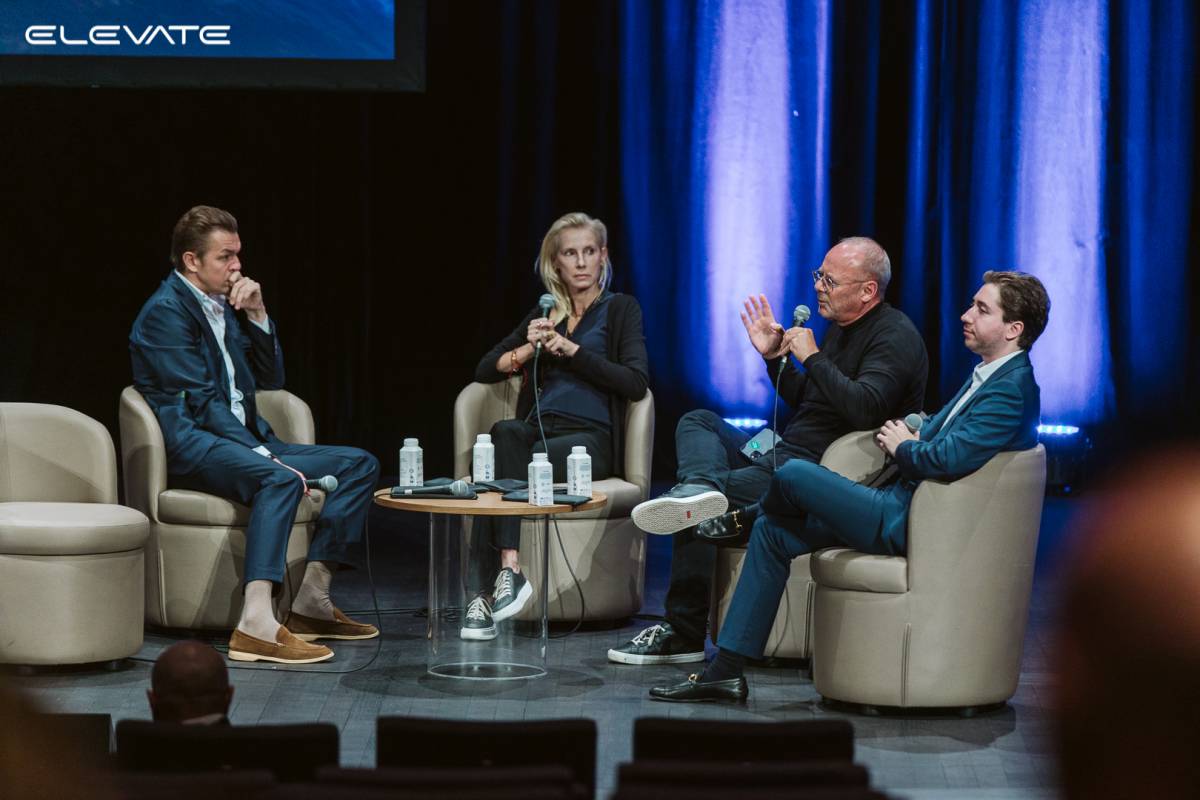 Sustainable Space Exploration: The conference featured dedicated sessions and panels that addressed sustainable space exploration, emphasizing responsible resource utilization, waste management, and long-term environmental considerations in outer space and also down here on Earth.
Space Startup Showcase: Startups showcasing innovative, sustainable solutions took center stage, with a focus on eco-friendly space technologies, renewable energy sources, and responsible materials for space missions.
Networking Opportunities: ELEVATE offered ample networking opportunities for attendees to connect with fellow professionals who share a commitment to sustainable space practices, fostering dialogues on eco-conscious approaches and green innovations.
Elevating Space Education: The conference emphasized the importance of space education and sustainable practices in space endeavors, encouraging the next generation of space enthusiasts to prioritize ecological responsibility in their ambitions. 850+ local students attended the conference to learn and be inspired by the speakers.
ELEVATE Monte-Carlo actively support sustainability efforts in space exploration, research, and outreach, as well as educate and promote green space practices.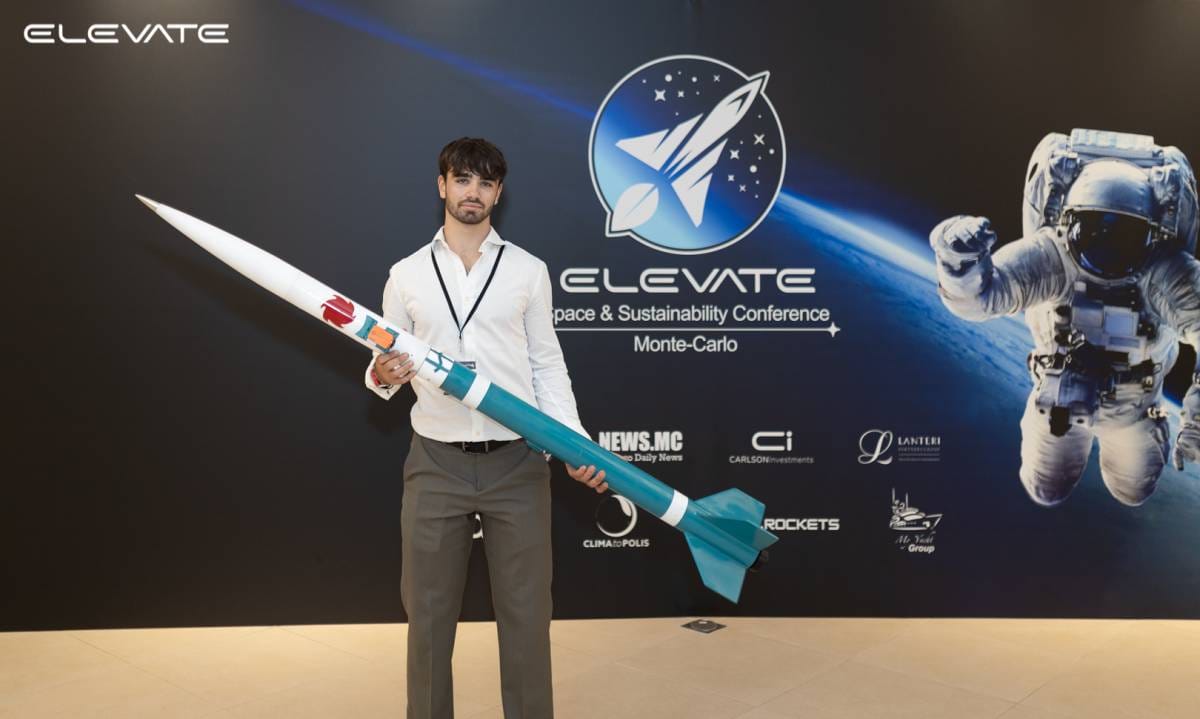 Sustainability Commitment: ELEVATE reiterates its commitment to advancing sustainability in the space industry, emphasizing the responsible use of space resources and the preservation of space environments for future generations.
Commenting on the success of the 2nd ELEVATE Monte-Carlo Space Conference, Zsolt Szemerszky, Founder at ELEVATE, stated:
"We are thrilled with the outstanding success of this year's conference, where sustainability took a prominent role. ELEVATE continues to lead the way in advancing the space industry while emphasizing environmentally responsible practices. We extend our heartfelt gratitude to our sponsors, partners, speakers, and attendees for their enthusiastic commitment to sustainability."
The 2nd ELEVATE Monte-Carlo Space Conference with its sustainability focus was made possible by the generous support of its sponsors and co-opearting partners, including Carlson Investments, Climatopolis, Lanteri Partners Group, My Yacht Group, News.mc, Carlo, Champagne Claudia Cherki, IMF.rockets and the dedicated efforts of its organizing team.
Stay tuned for ELEVATE 2024!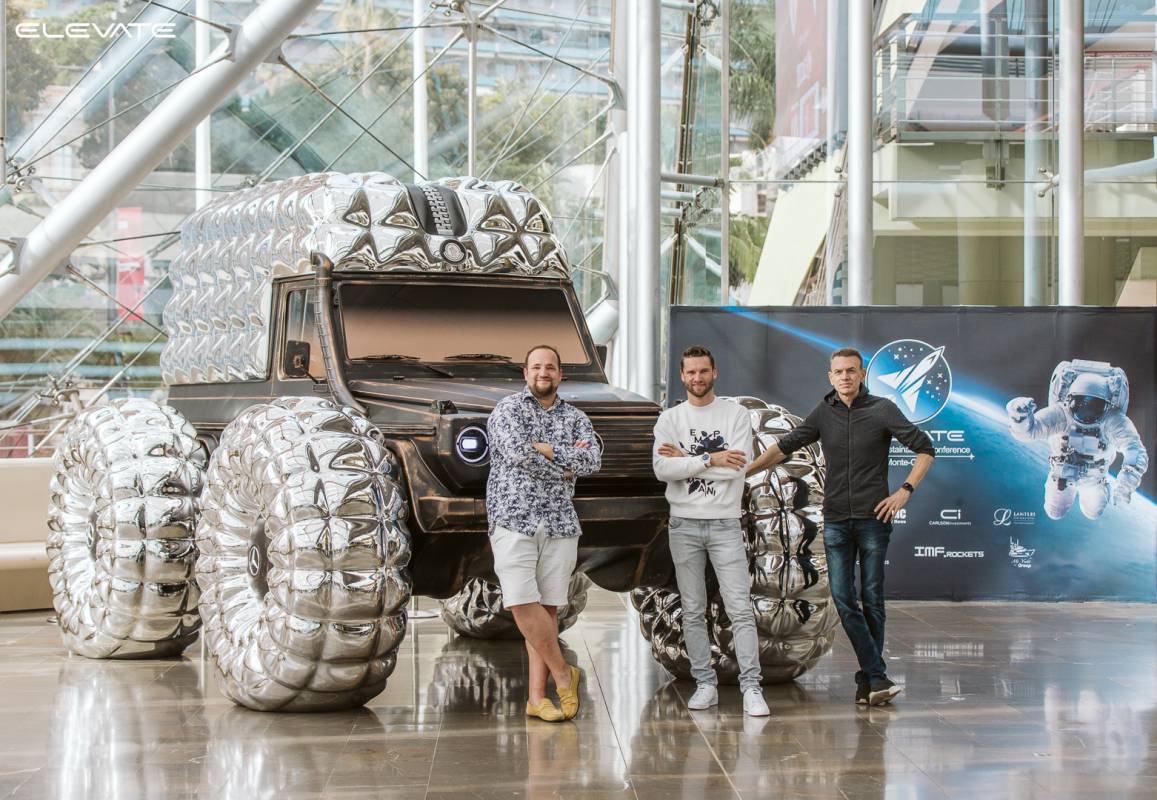 About ELEVATE Monte-Carlo Space Conference:
The ELEVATE Monte-Carlo Space Conference is a globally recognized event dedicated to advancing the space industry with a strong emphasis on sustainability. It brings together leading experts, innovators, and enthusiasts to explore the latest developments in space technology, science, and exploration.