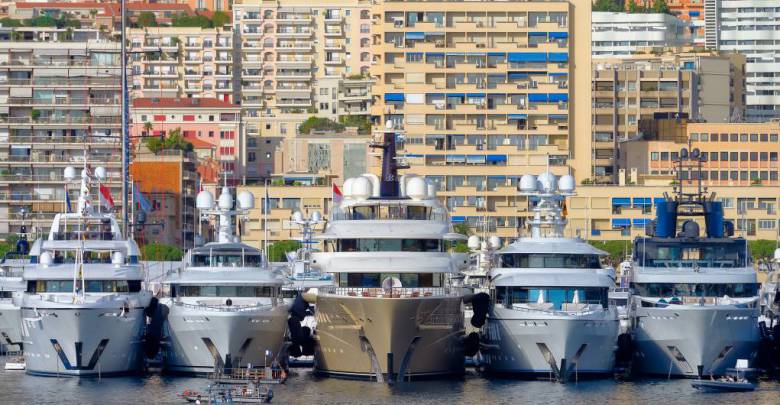 We selected for you top 4 yacht stories of the last week at Yacht Harbour.
1. Rafael Nadal stars in MCY campaign on his 24m yacht
Rafael Nadal, the world famous tennis player currently ranking #1 in the men's singles rating, has now become the star of the latest marketing campaign for Monte Carlo Yachts on board his personal 23,5-meter MCY 76, Beethoven.
2. 17m yacht beached in Cannes
A few days ago footage of a Sundeck 550 yacht beached in Cannes in front of Baoli Beach surfaced on social media during the Cannes Yachting Festival, which was currently underway. No injuries or pollution were reported.
Despite the incident occurring right next to the Cannes Yachting Festival, the 17,35m Lancelot was not presented at the yacht show but was used by her owner to come and visit the festival. According to sources with a knowledge of the matter, the yacht was then left without any crew anchored in the sea and as the wind picked up, it was washed ashore without any people onboard due to strong winds.
Rocked by the sea whilst sitting on the beach for 6 hours, the Sundeck 550 was still however able to not withstand any damage until it was eventually tugged to the nearest harbour.
3. 27m Grande introduced by Azimut in Cannes
The 27m Azimut Grande has just made its debut appearance at the Cannes Yachting Festival, which the Italian builder says brings the only 27 metre raised pilothouse, widebody 5-cabin yacht on the market.
4. Seven Sins and Shogun to be showcased in Monaco
52-meter Sanlorenzo flagship, Seven Sins will be on display at this year's Monaco Yacht Show. The yacht is for sale through Yachting Partners International, who will also showcase the 37m sailing yacht Shogun in the show.