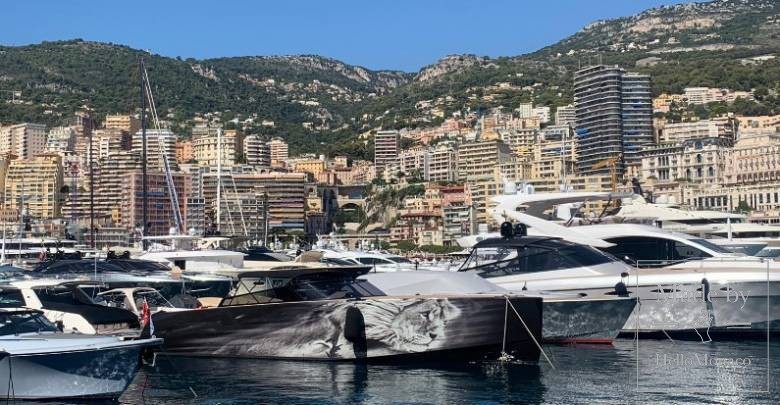 We selected for you top 5 yacht stories of the last week at Yacht Harbour.
1. Abeking and Rasmussen delivers 98m superyacht Aviva
German shipyard Abeking & Rasmussen has launched the largest yacht in their history, the 98-meter Aviva, for UK billionaire Joe Lewis in January 2017. Now Yacht Harbour has been informed that the vessel has been delivered to her owner.
2. Heesen Project Antares sold
Heesen Yachts  has announced the sale of YN 18455 (aka Project Antares), 55m Fast Displacement motoryacht. The client, a seasoned American superyacht owner, was introduced to the shipyard by Thom Conboy of Heesen Yachts USA. This is the second contract Thom Conboy has facilitated in 2017, and the third since he was appointed as US representative of this Dutch shipyard.
3. Amadea spotted in the French Riviera
On Saturday, April 16, Lürssen has launched project Mistral – 106 metre yacht, which has been designed by Espen Oeino and recently spotted cruising in the South of France.
Named Amadea, the superyacht has been recently delivered even though she was expected to be handed over last year. The German shipyard reported that the vessel has been commissioned by Middle East client with a fleet of other yachts.
4. Eclipse spotted in Gibraltar
Previously spotted entering Port Everglades in Fort Lauderdale, Eclipse, built by German shipyard Blohm & Voss in 2010, has been recently seen in Gibraltar.
5. Canados 969 Coliseum project engineering completed
Announced during last year's Cannes Yachting Festival, the new Canados 969 Coliseum project engineering has recently been completed. The timing is essential considering the 808, with a similar concept, will be launched in July and will be presented during the 2017 Cannes Yachting Festival in September. Thus, with the 969's hull mould ready while deck and superstructure moulds are to be completed late October it will allow the yard to deliver the first 969 Coliseum on time for the 2018 season. By that time, the new Canados fly-bridge line will count four models: 81', 88', 97' and 120'.