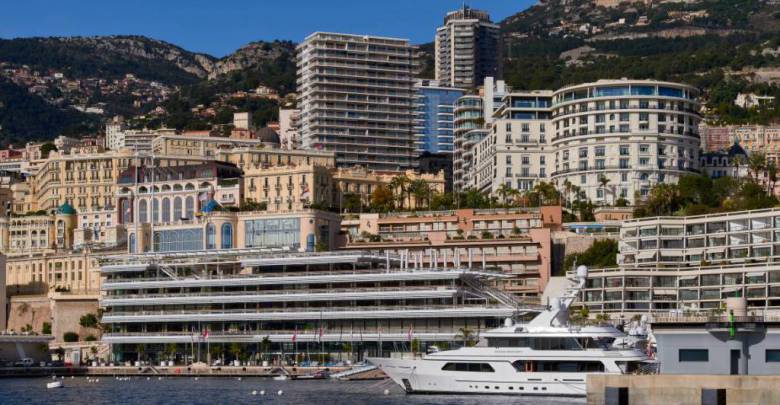 We selected for you top 7 yacht stories of the last week at Yacht Harbour.
1. Roberto Curtó unveils 101m superyacht concept Mauna Kea
Italian designer Roberto Curtó has introduced a superyacht concept, developed in collaboration with SuperYachtsMonaco and naval architect Mario Grasso of Navirex. Measuring 101m, the project has attracted the interest of Fincantieri Yachts, that have been considering ways in which they might cooperate with RC Design and SuperYachtsMonaco if the build is realized.
2. Bill and Me hits the water at Baltic Yachts
Finnish shipyard Baltic Yachts has launched 23.9m yacht, known as Baltic M/Y 78. The project, named Bill and Me, represents the first new-build motor yacht for more than a decade. Capable of comfortable cruising in all weather conditions at speeds of up to 25 knots, she has been designed by Germán Mani Frers.
3. Turquoise Yachts Razan to debut in Cannes and Monaco
47m project NB60, named Razan, hit the water at Turquoise Yachts on October 2016. Now the Turkish shipyard has announced the debut of the superyacht at the upcoming Cannes and Monaco yacht shows.
4. The new gold rush: social media in yachting
Notoriously a slow-mover in tech, the superyacht industry is now also being affected by the increasing role social media plays. Yet, whilst most are struggling to implement efficient strategies in the space, some have embraced this new wave to evolve.
Perhaps one of the most well known yachts built by Amels, the 55-meter Gene Machine has garnered a strong reputation in the industry, in large part due to its crew's coordinated activity on social media, drone footage and relative transparency in their activity. Covered by most yachting publications but also CNN, Gene Machine's strong brand could one day yield it significant resale value, an advantage that the 53-meter Mischief is already capitalizing on in the charter space with a strong Instagram audience built around the fun activities one could undertake onboard the yacht.
These experiments have proven so efficient that many charter yachts are now jumping on the bandwagon, trying to grow the yacht's individual brand through social media. FLOAT, a new startup renting out yachts by the seat through its app, has for example made social media advertising its principal user acquisition channel and managed to drastically optimize its marketing costs through this funnel.
5. 110m Jubilee delivered by Oceanco
The 110-meter Jubilee has now been delivered by Dutch-based, Oceanco as the yacht embarks on her maiden voyage to Gibraltar from the shipyard. Jubilee becomes the largest yacht ever built in the Netherlands.
6. 80m Columbus superyacht progressing well
The construction of the new Columbus 80m, first unveiled in June, marks the debut of Columbus Yachts in the megayacht segment. Now the shipyard has confirmed that the hull has been transported from Naples yard to its Ancona facility.
7. Arcadia 12th A85 yacht sold to British client
Arcadia has announced the sale of A85 yacht hull no. 12 to a British owner. This is a particularly  significant  achievement as it means  that, 7 years on from its unveiling, the A85 continues to sell at a rate of two a year worldwide.