Latest news
Top Marques 2019: limited-edition technical innovation and stylish design for Monaco's delight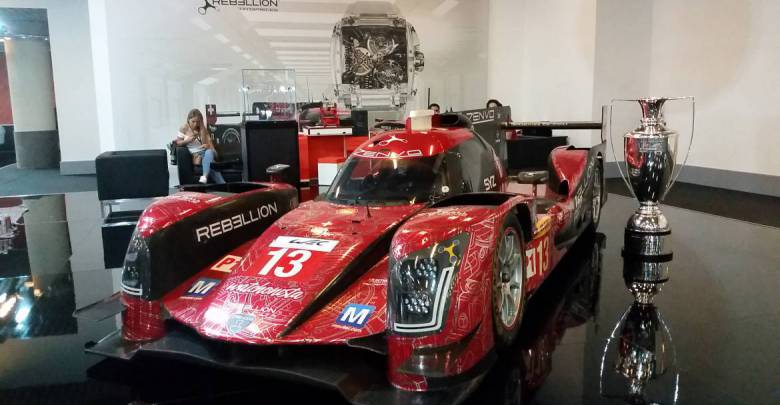 "Innovation is the only way to win", used to say Steve Jobs. The Principality has been pushing for a long time a fresh approach attracting in this privileged land the best of technical creativity combined with high performances and energy efficiency. Would you imagine a place where to marvel at some of the most futuristic vehicles ever seen compared to the most evocative watches and jewellery? The 16th edition of Top Marques de Monaco, being held at the Grimaldi Forum from the 30th May until the 3rd June 2019, is being embodying the Monegasque win-win approach offering a parade of exclusive models never seen before.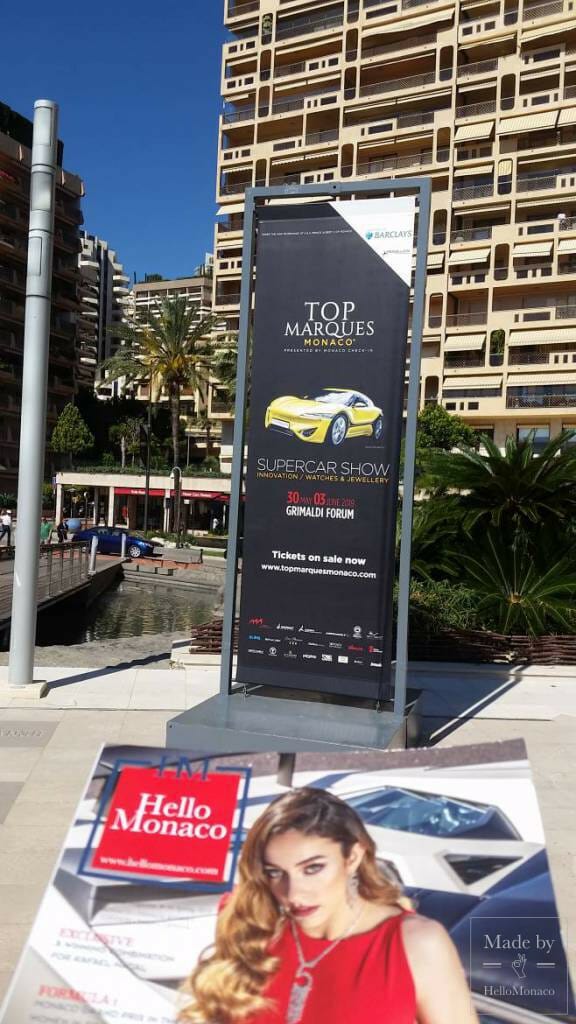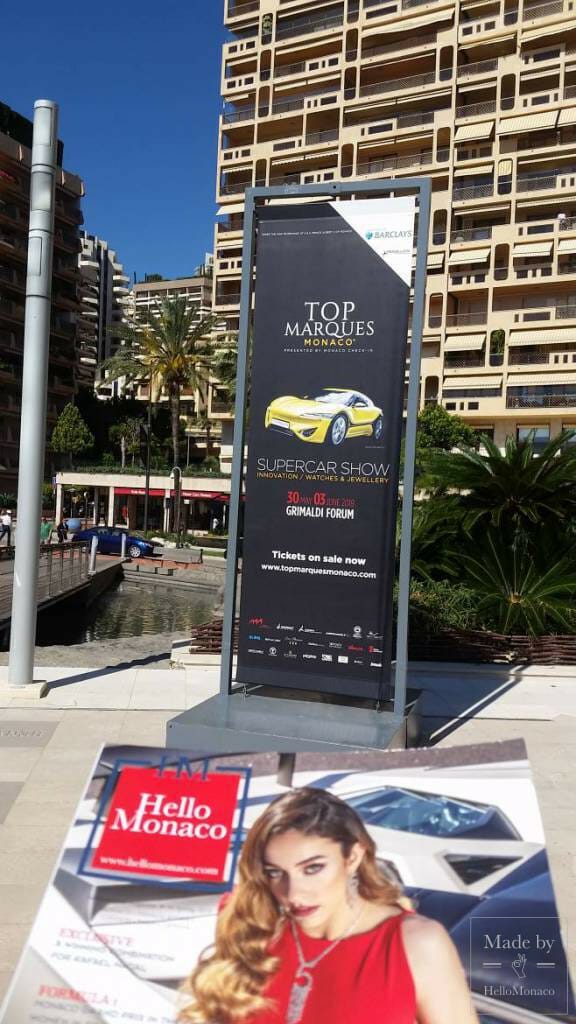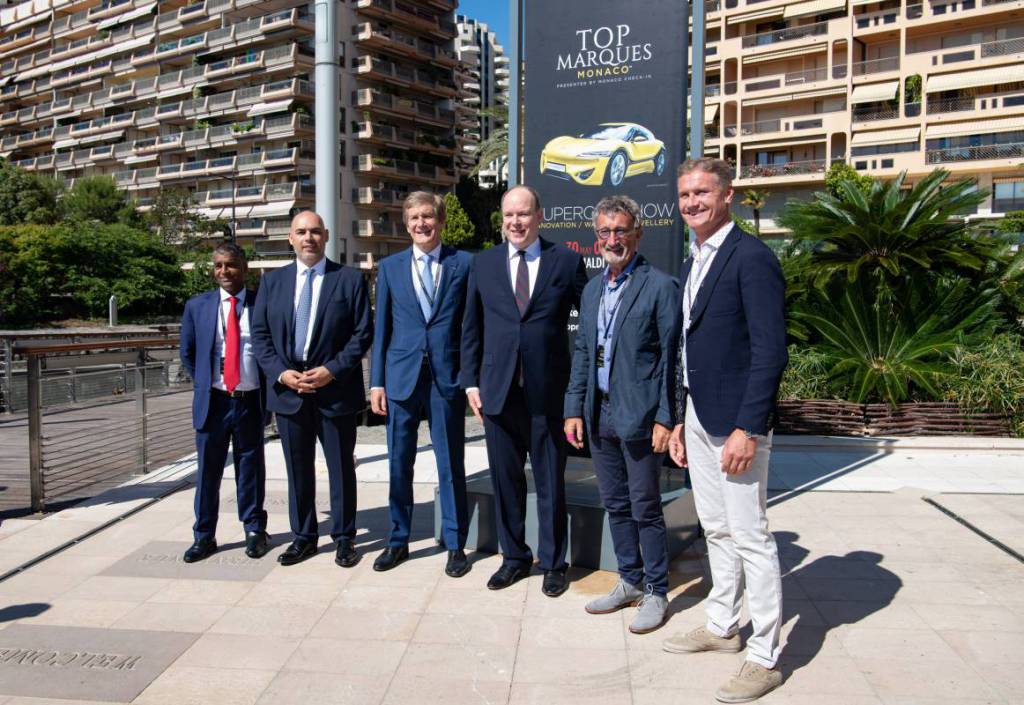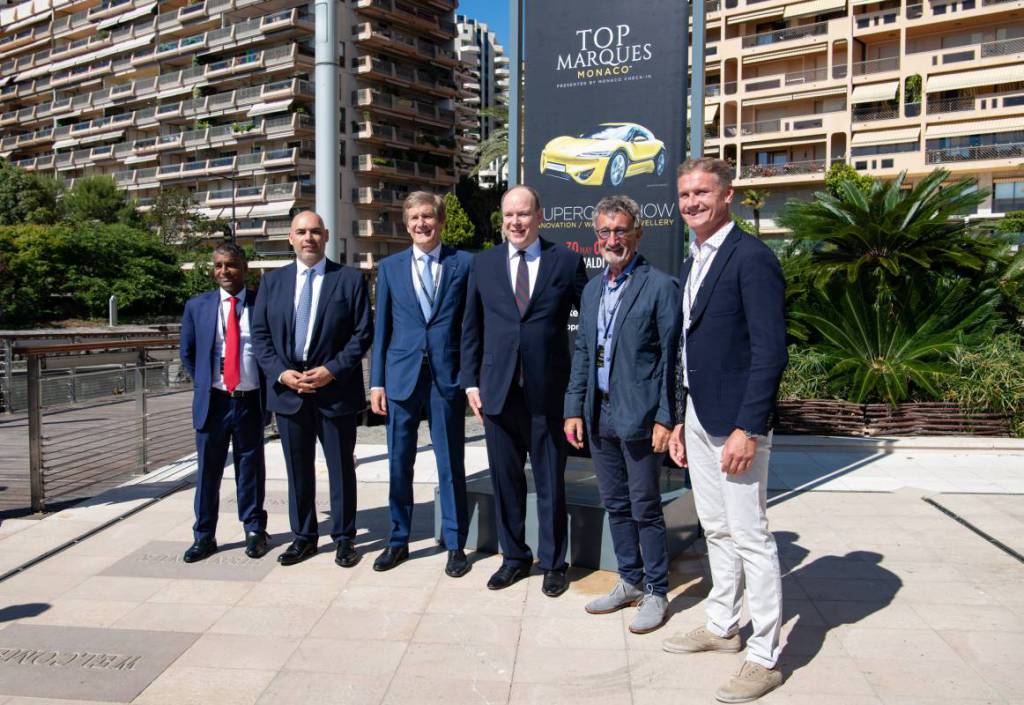 "Seventy super and hyper vehicles from more than 30 international constructors, including seven 'premières mondiales' that we were honoured to unveil this morning (May the 30th 2019) in the presence of H.S.H. Prince Albert II of Monaco", pointed out to HelloMonaco Salim Zeghdar (S.Z.), chairman delegate of Top Marques and CEO at Monaco Check-In, main organizer of the event.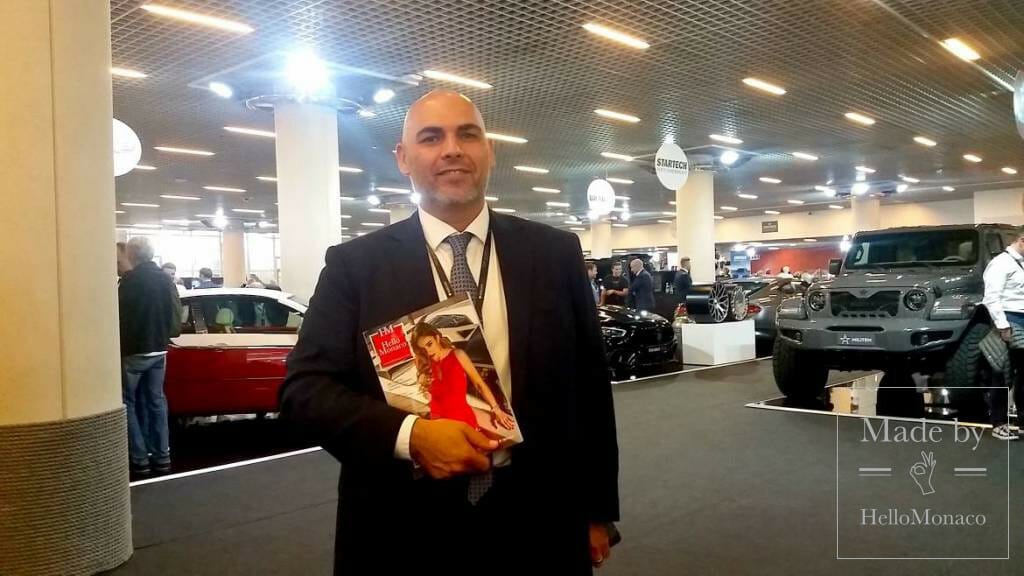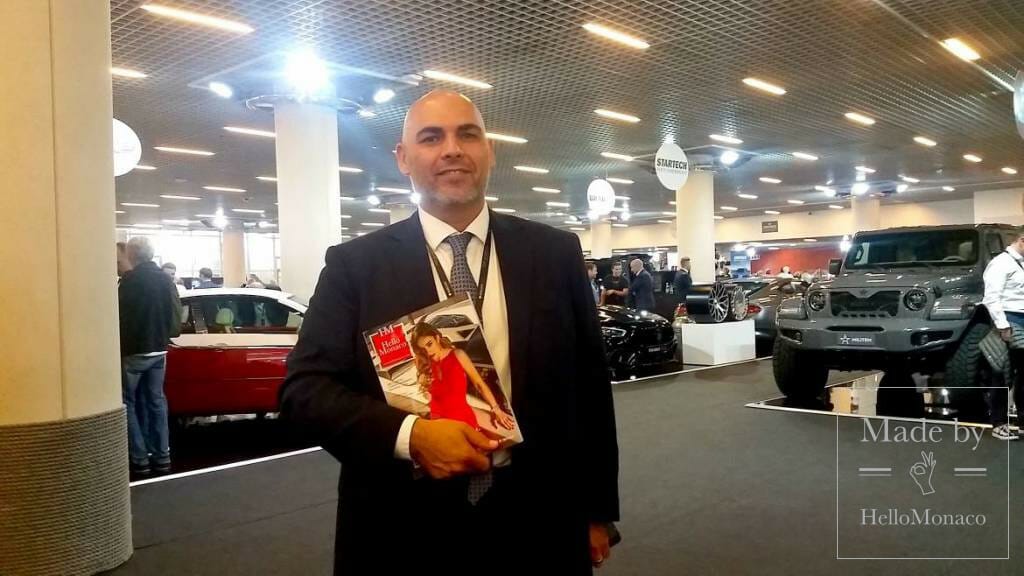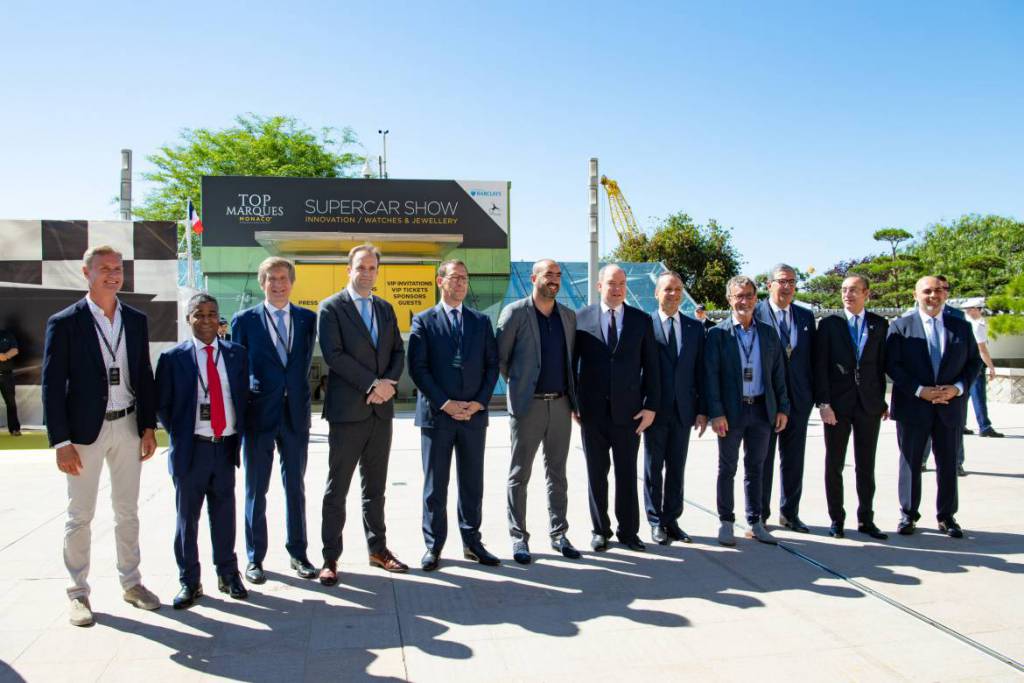 HelloMonaco: Top Marques Monaco is naturally addressed to a selected audience, which is its added value?
S.Z.: Top Marques, a marketing-purpose showroom, gathers in one place the best luxury handicrafts, together with high technology at a reasonable price considering the reference market. Prices, in fact, start from 50,000 euros up to 4 million euros in order to please any kind of visitor, amateur and collector without forgetting that Monaco is a special Country.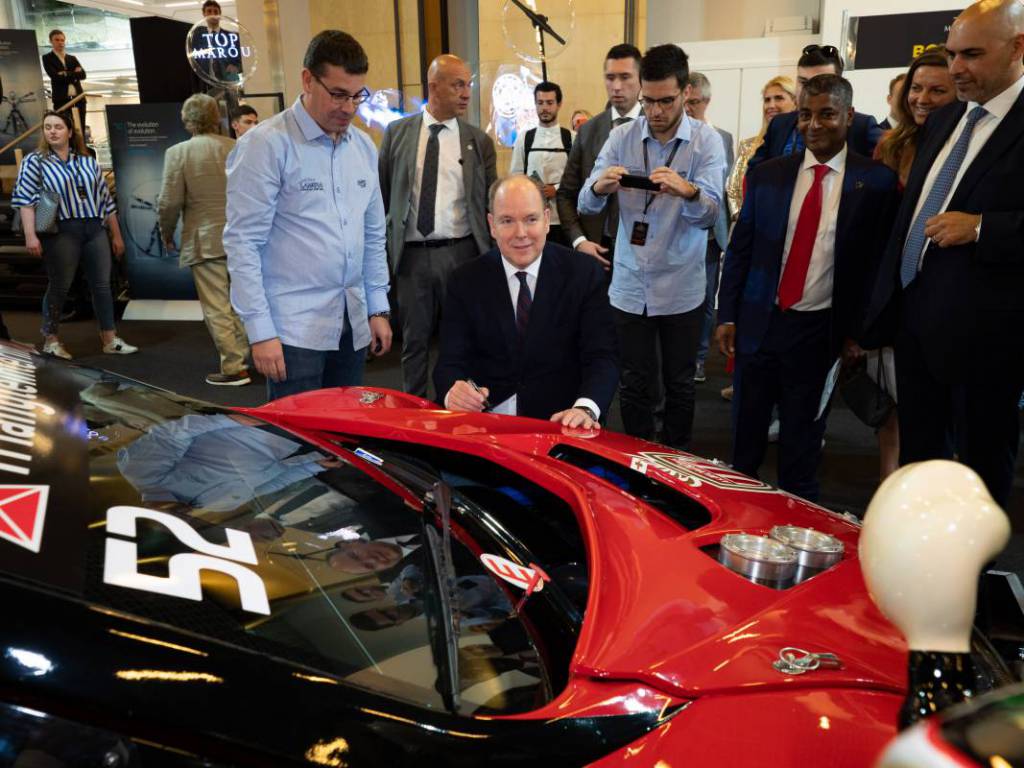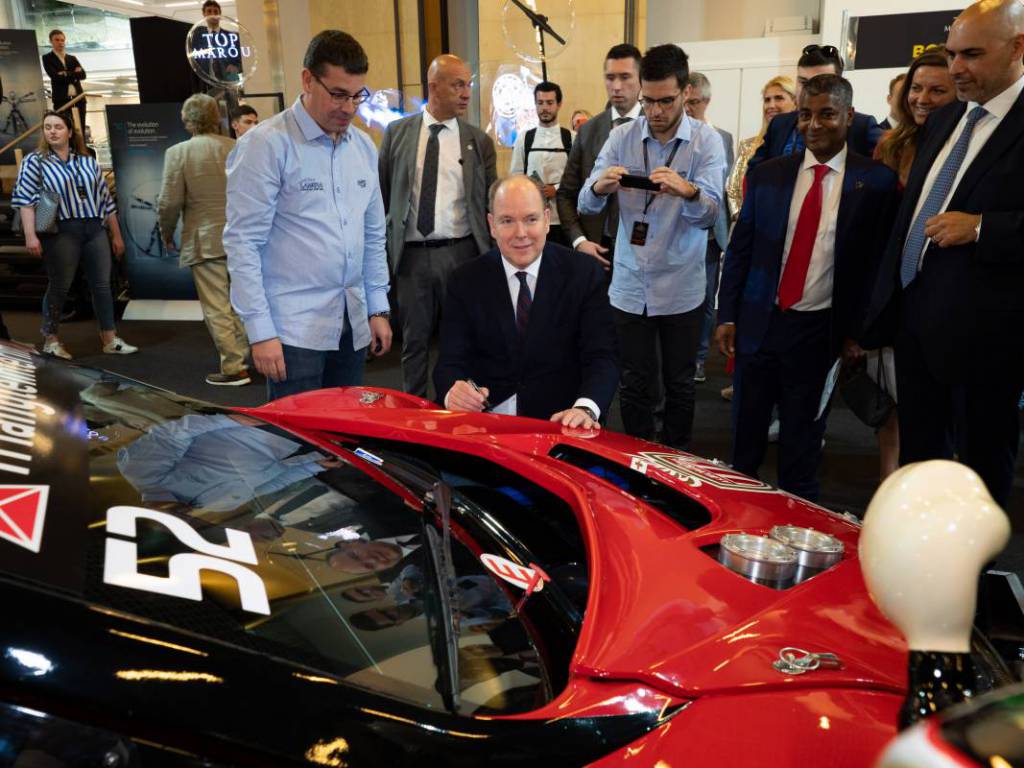 HelloMonaco: This edition will end with a private full-day visit next Monday, for what purpose was it planned?
S.Z.: The idea was to devote a whole day for private contracting in direct contact with potential buyers. Members of main Monegasque institutions and Automobile Club de Monaco have been invited to visit the show room more quietly.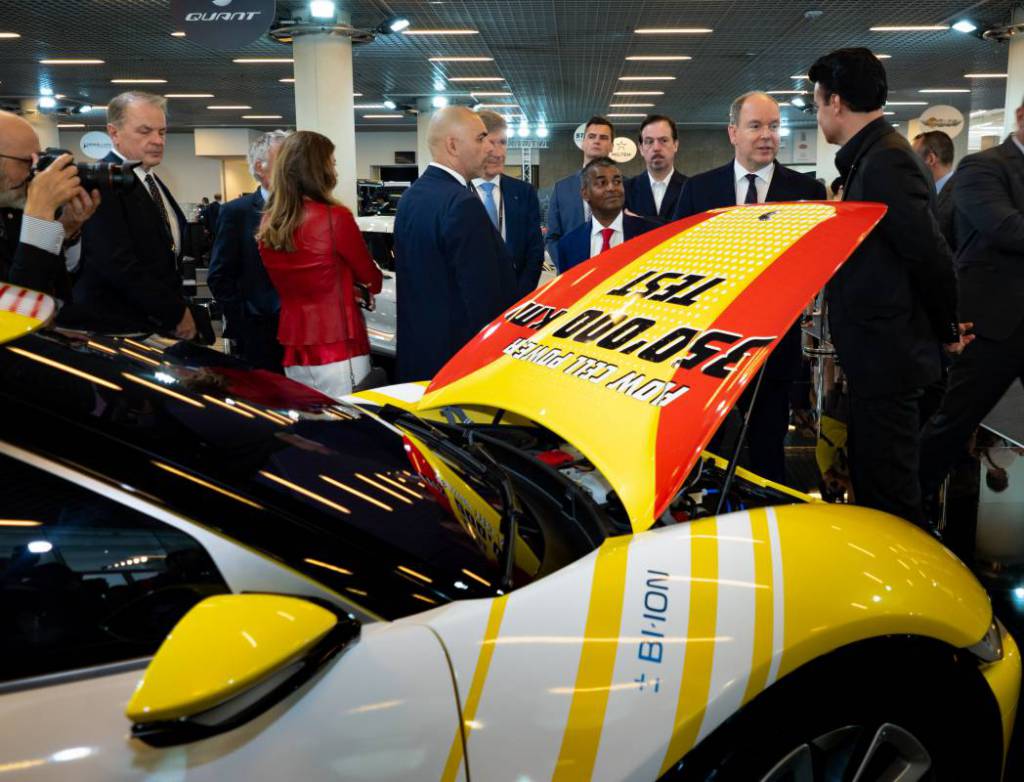 As a matter of fact, the 2019 edition of Top Marques captured the attention for some of the most stunning roadsters. "Espace Diaghilev", the huge hall, is being providing a thrilling experience despite no test-drive zone was allowed for safety reasons.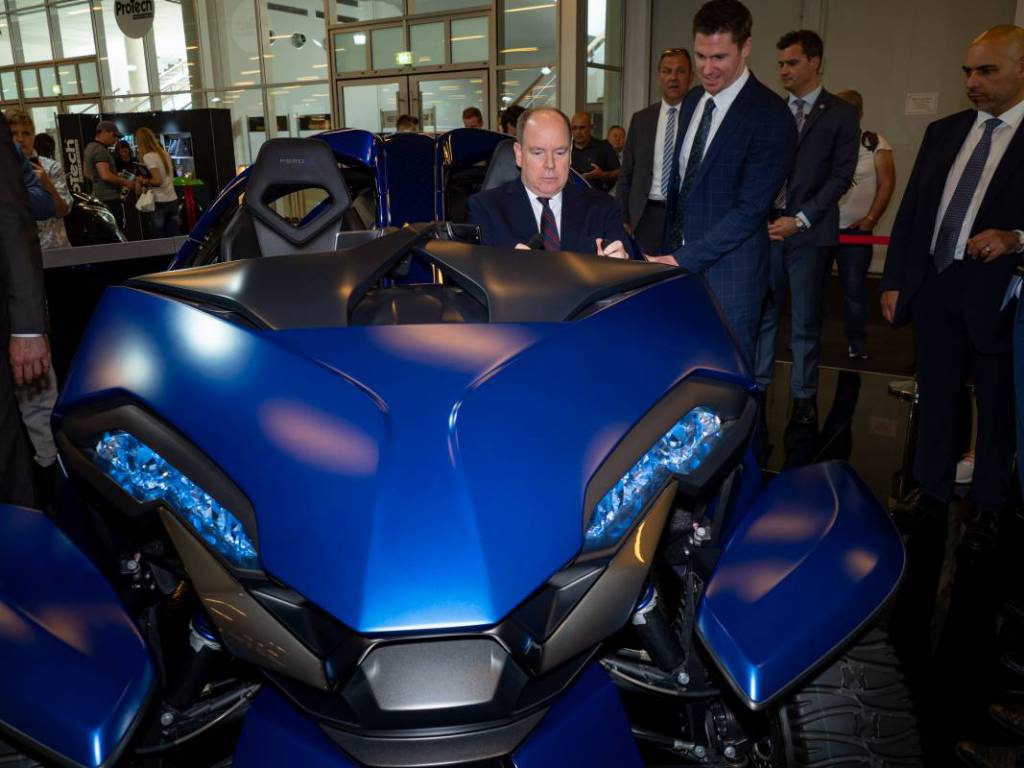 Among the 'jewels' on display, Zacaria amazed as the world's first non-replicable F1 Style Street Legal Supercar resulting from around 5-year home-made refined work at the family's farm house in Sidney South District by Zacaria Mihajlovic (Z.M) and Scotty Cox internationally considered as one of the present most skilled car craftsman inspired by the motto 'if you can visualize it, I can build it for you'.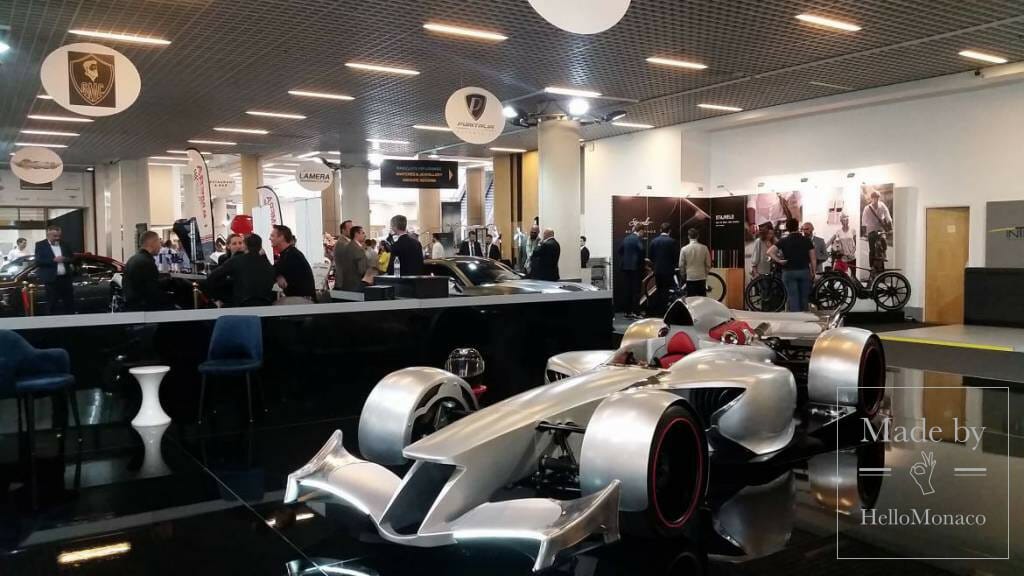 This very carefully built vehicle is made of a revolutionary chrome plated aluminium reinforced body to host a Ferrari 6.3L v12 engine of 700 horsepower, taken from a wrecked car. A wish that comes true: a real race car homologated for road use.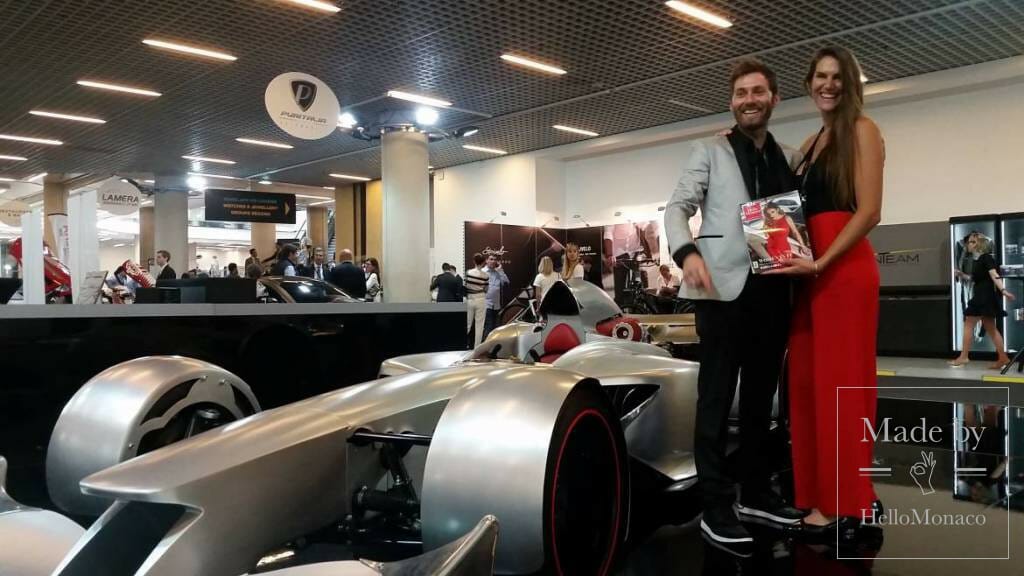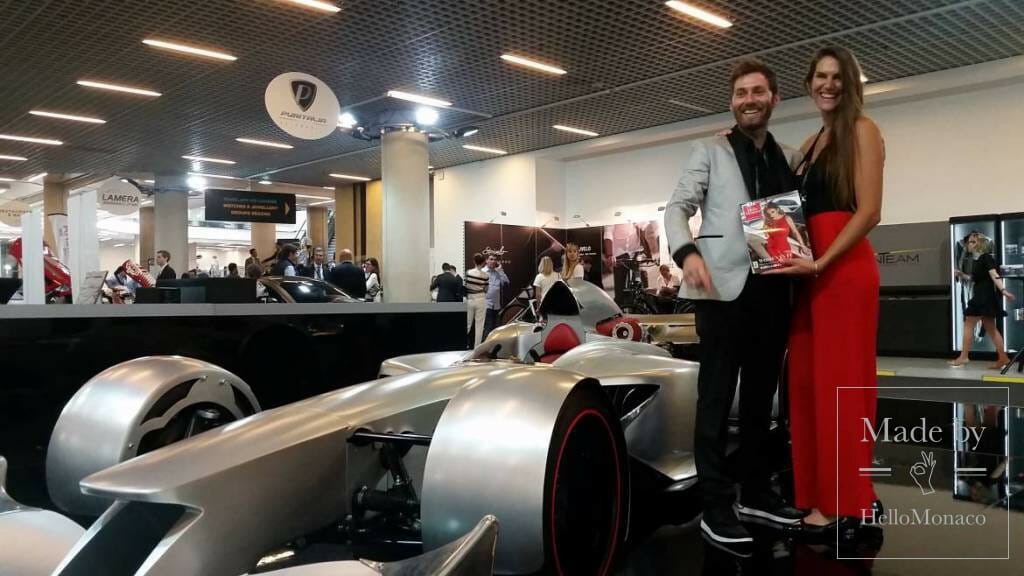 HelloMonaco: What inspired you to create such a supercar? What makes it different from a real F1 car?
Z.M.: As a huge fan of Formula 1, originally, I had a Ferrari in my mind and we built a single-seated car around this engine. When you are building a road car you need to start fixing design rules that follow a different path starting from engine emissions, a higher grand clearance and the ability to change the hard of the car. The difficult part is doing those things while keeping the shape of a race car to provide a different drive experience. This car is not meant to be reproduced so It is a very unique thing aimed at giving someone else the same passion I felt in making it.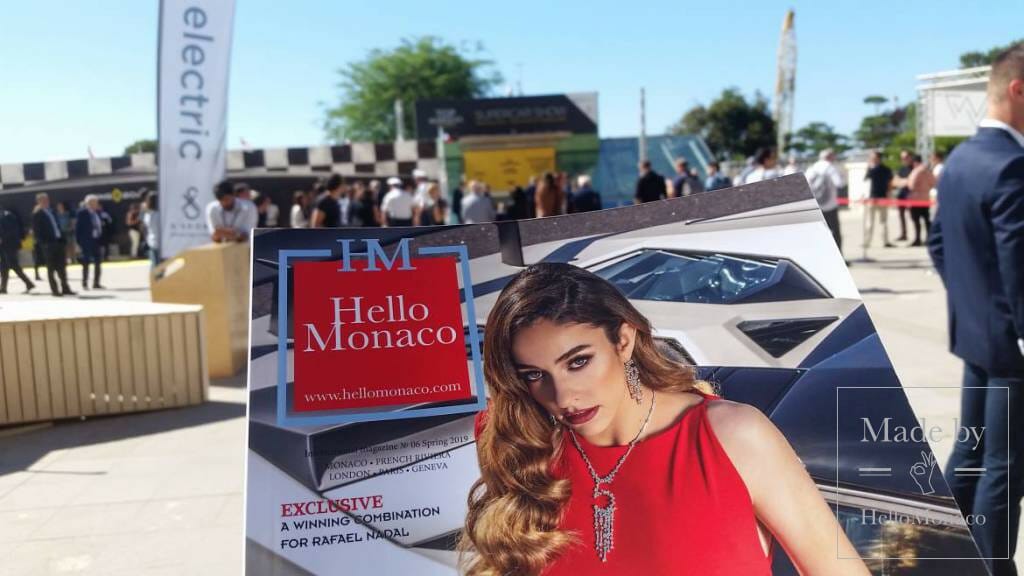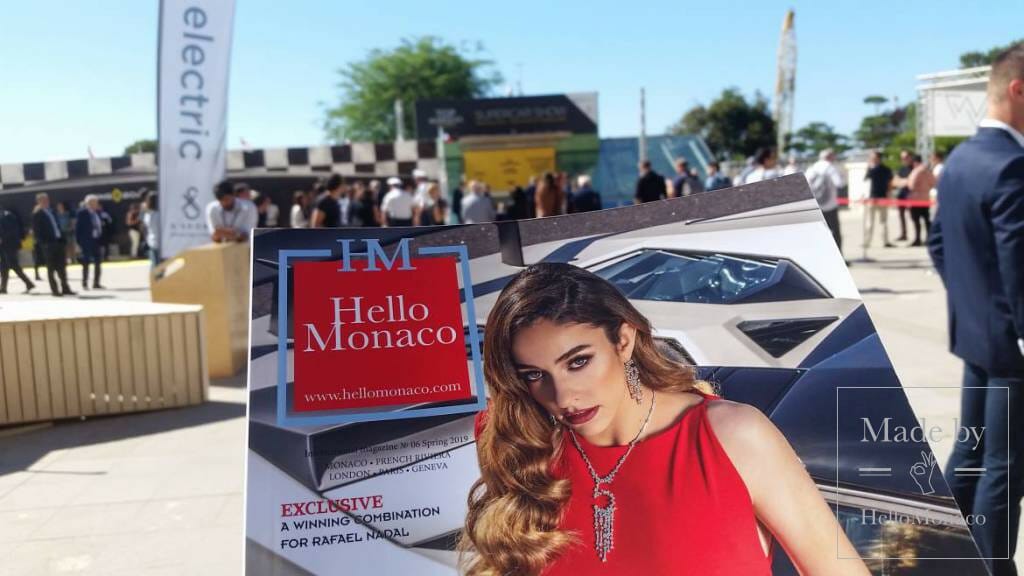 Ferox Azaris results from a 130-year old traditional industry now focusing on high-tech motorcar at the service of man. Visitors feel stunned from this six-wheel off-road, a two-seat means of transport that seems to get out from the 'Star Wars' saga. Equipped with a R1200 BMV 100 horse-power engine and an advanced water pump, it is intended for all types of land, Martian included.
"The sinuous blue design is fully inspired by water-like fluidity, metaphor of its flexible power use prone to be adapted as electric and hybrid", stressed Troy Wheeler, CEO and director at Ferox, Western Australian company. Rebellion R-ONE LMP1, a racing car that won three times at Le Mans, which goes together with the precious full sapphire Swiss-made Rebellion 540 Grand Tourbillon watch, were presented by Timepiece Rebellion factory.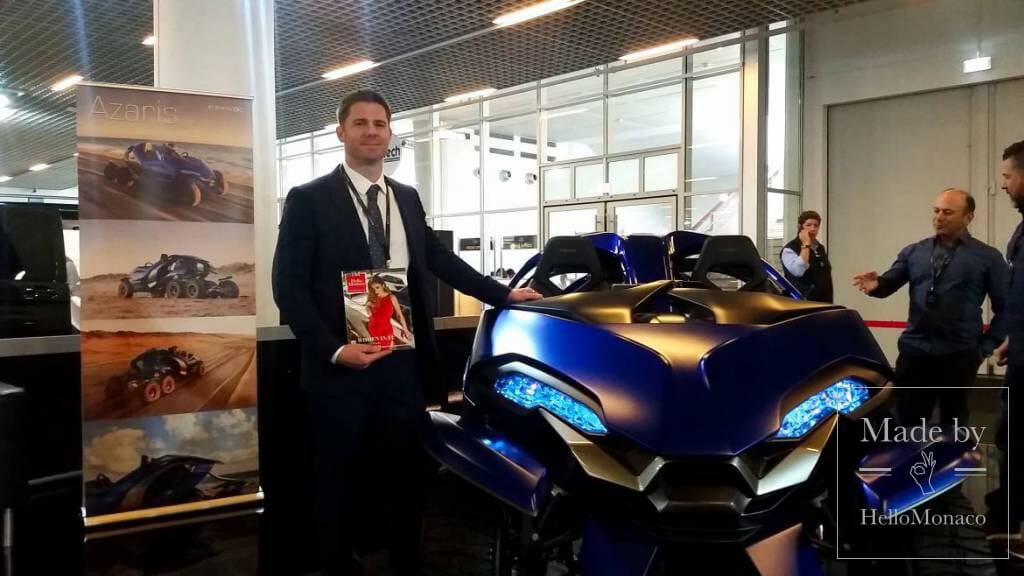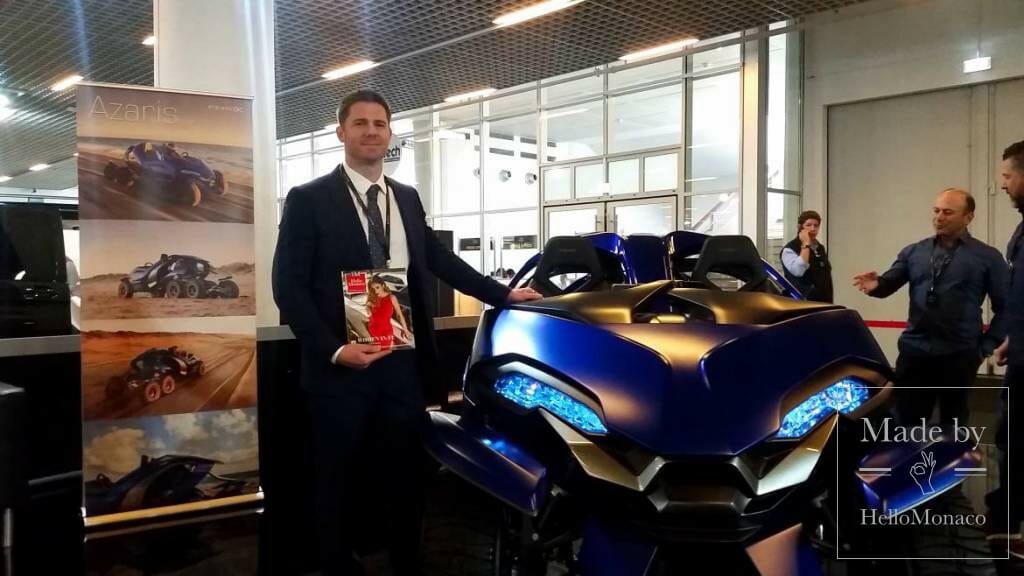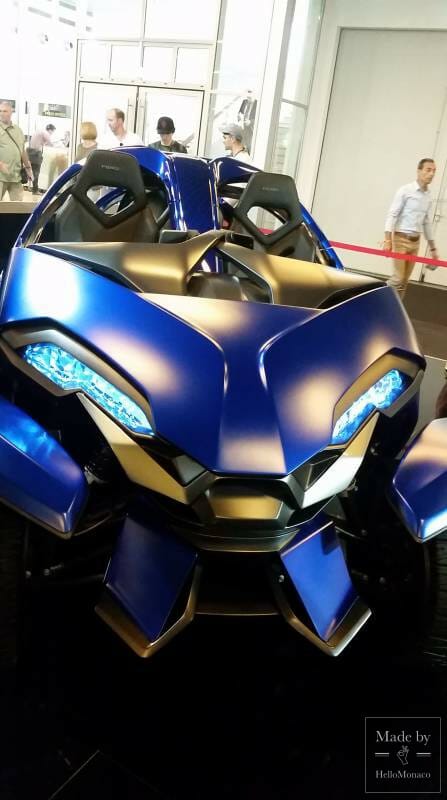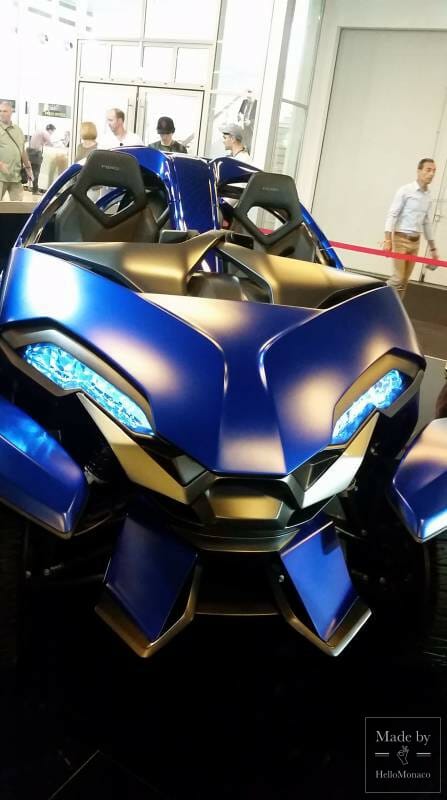 "What makes a real difference in our competitive long-lasting technology is that our hyper cars are leading FIA World Endurance Championship as well as the 24 Hours of Le Mans as the result of the best team work", highlighted Calim Bouhadra, chief executive officer at Rebellion Corporation. Since 2012 Lamera Cup has been offering the possibility to test their endurance knowledge to skilled or up-and-coming drivers at the best European racetracks using a two-seat tubular chassis race cars. "We were really honoured to have attracted the attention of the Sovereign Prince", pointed out Wilfried Merafina, general director at Lamera Cup.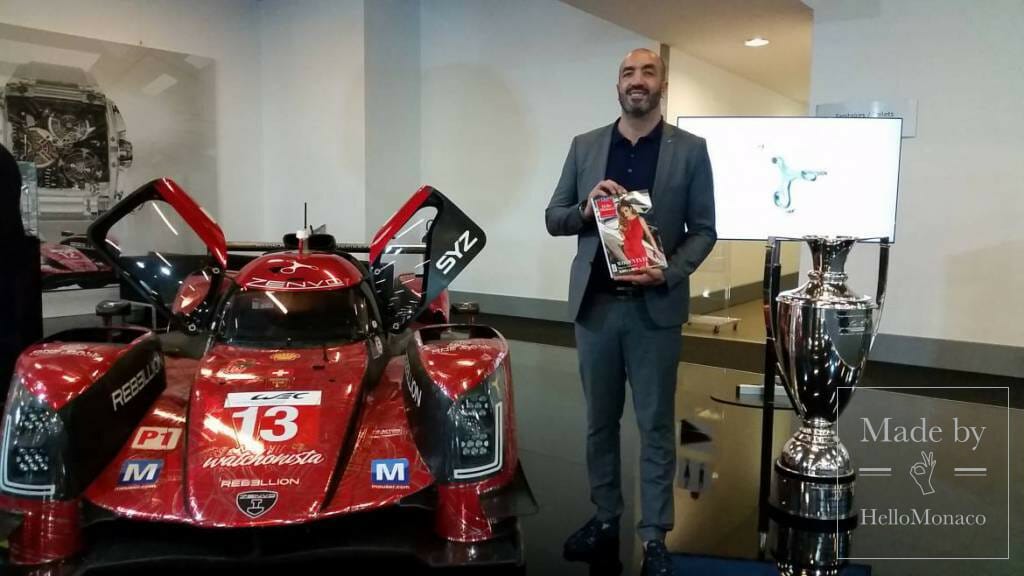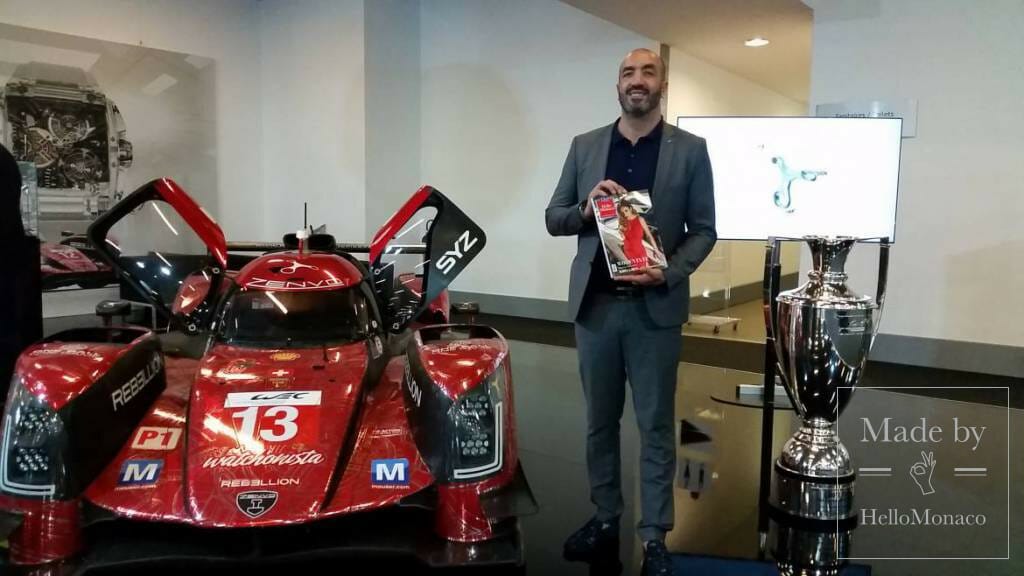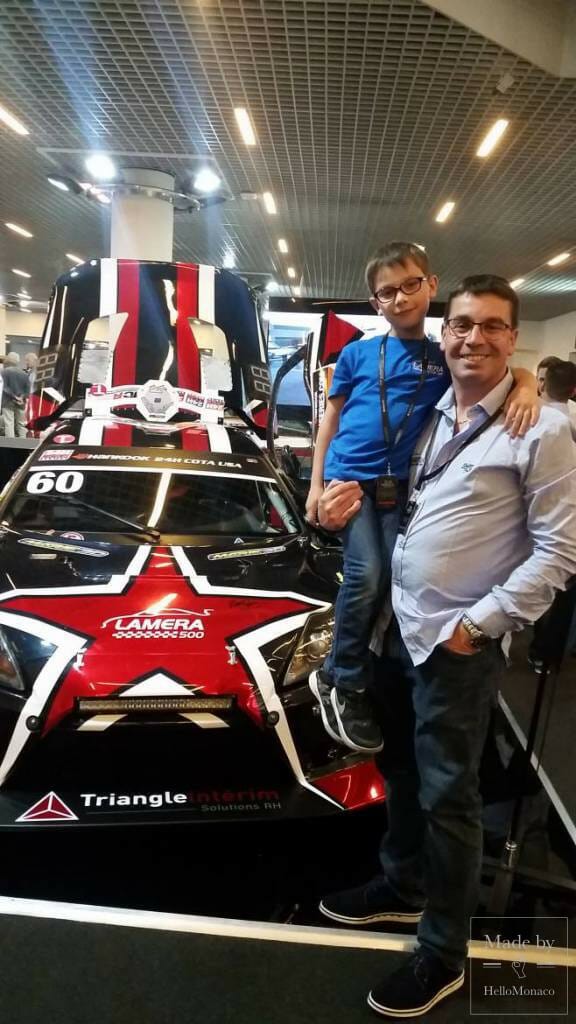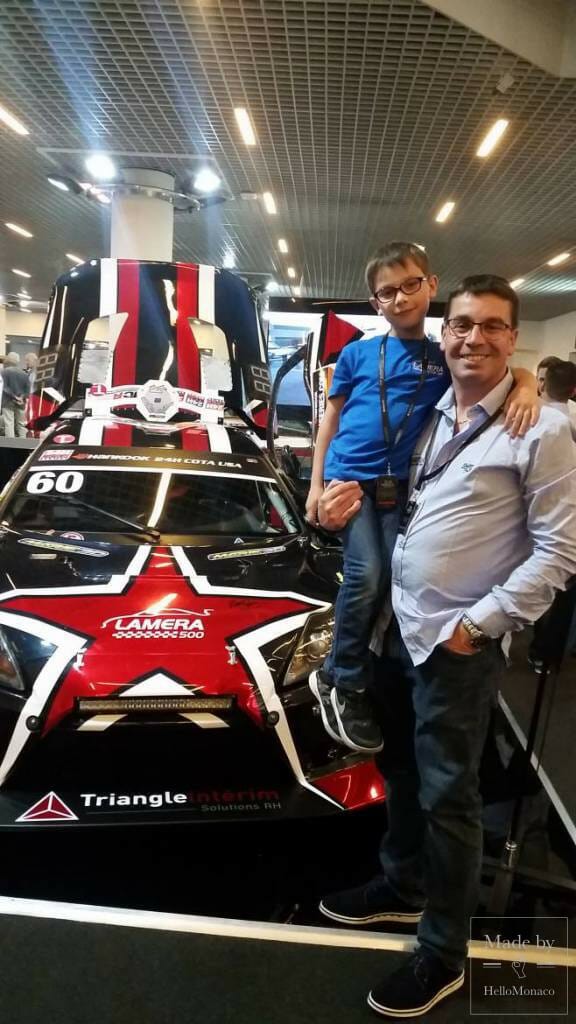 Fans of the future e-mobility were fully satisfied by Quant 48volt, the world's first electric sport car and totally sporty electric Quantino 48volt concept car, both empowered by nanoFlowcell, benefitting from one of the smallest existing flow battery fuelled by a specific electrolyte solution.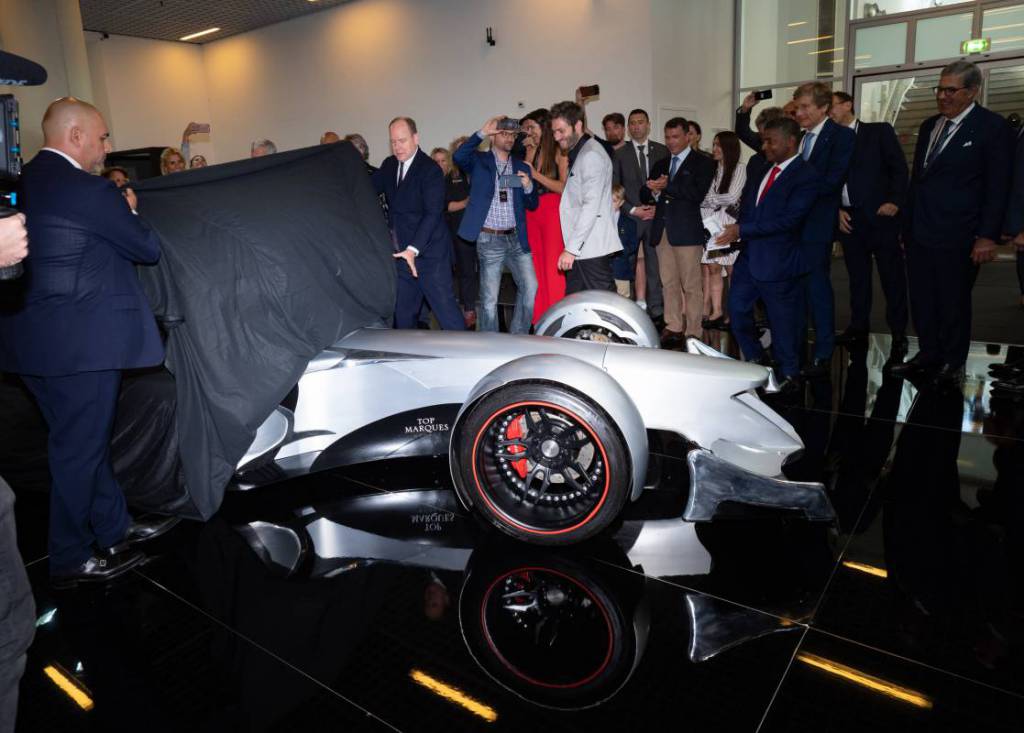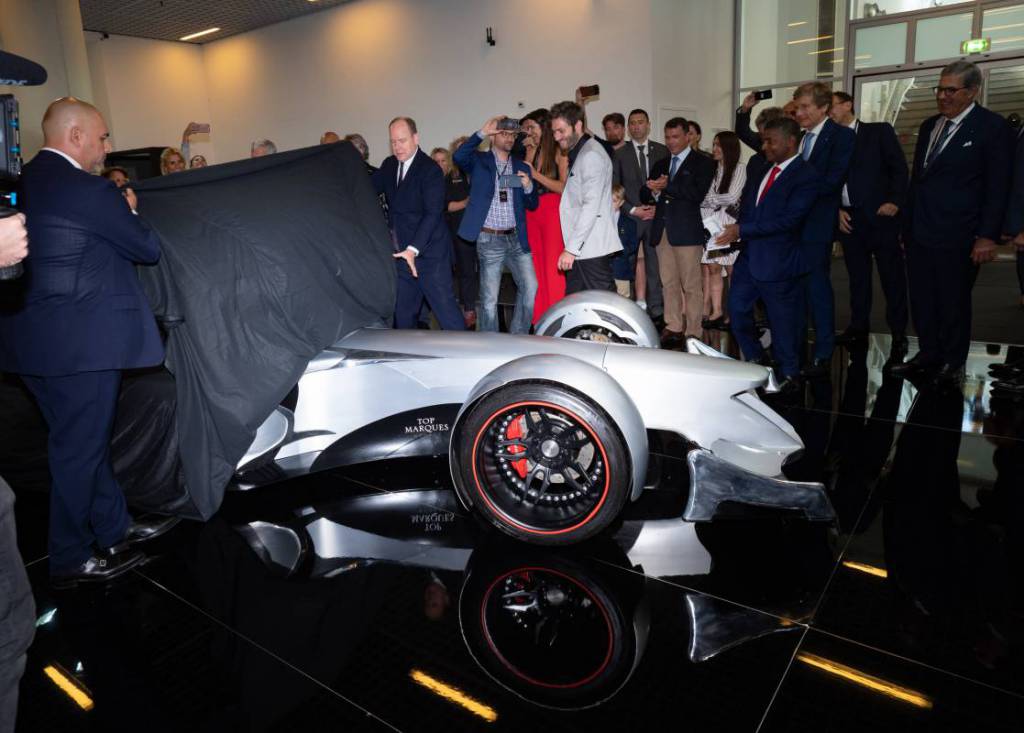 "We are pleased to come back to Monaco, a place eager to support green technologies and that makes a wider difference to other countries making it possible to implement things quicker", pointed out Dr. Ralf C. Kaiser (Dr. R.K.), corporate communication responsible at nanoFlowcell, flagship of this leading Swiss research & developing company, founded and chaired by Nunzio La Vecchia, major promoter of eco-responsible entrepreneurship.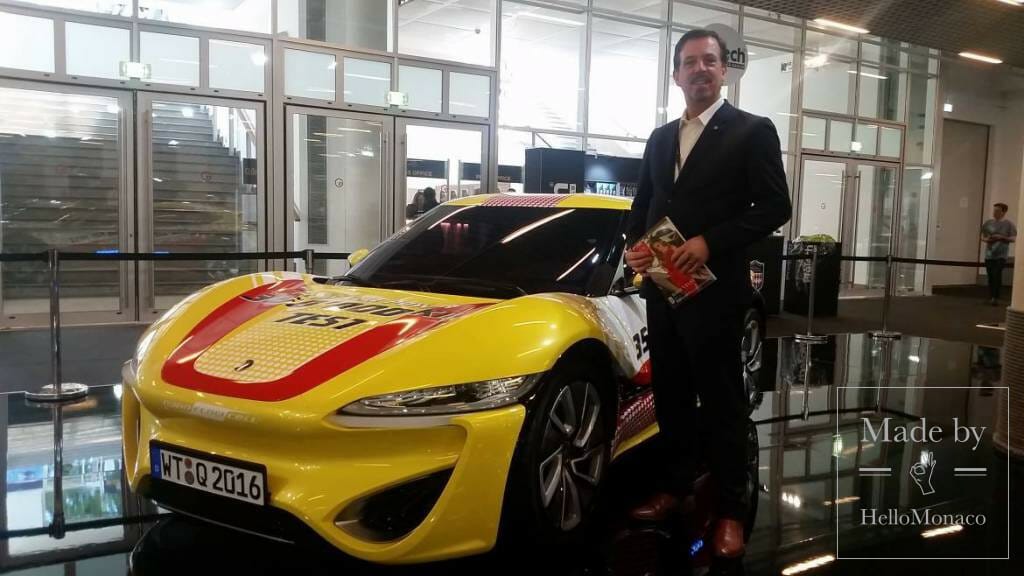 HelloMonaco: Dr Kaiser, what makes innovation worth?
Dr R.K.: The technology inside really matters. Our mission is to encourage a e-mobility fuelled by an innovative liquid that you can produce almost everywhere, able to generate safe and clean energy, fully sustainable and user-friendly.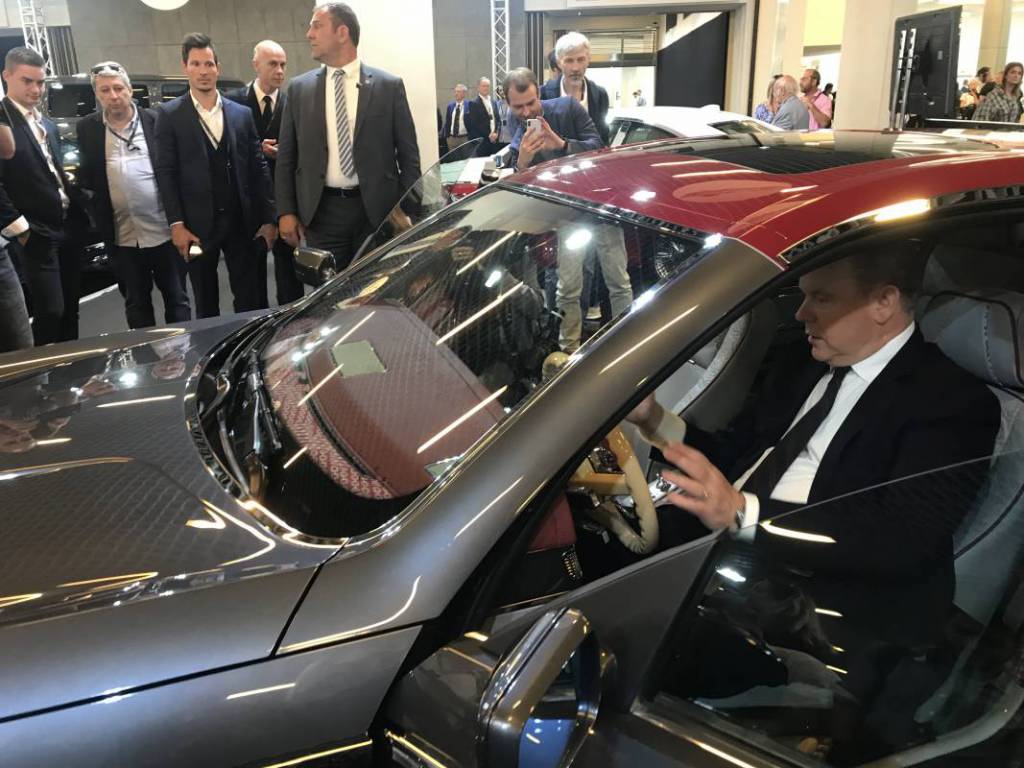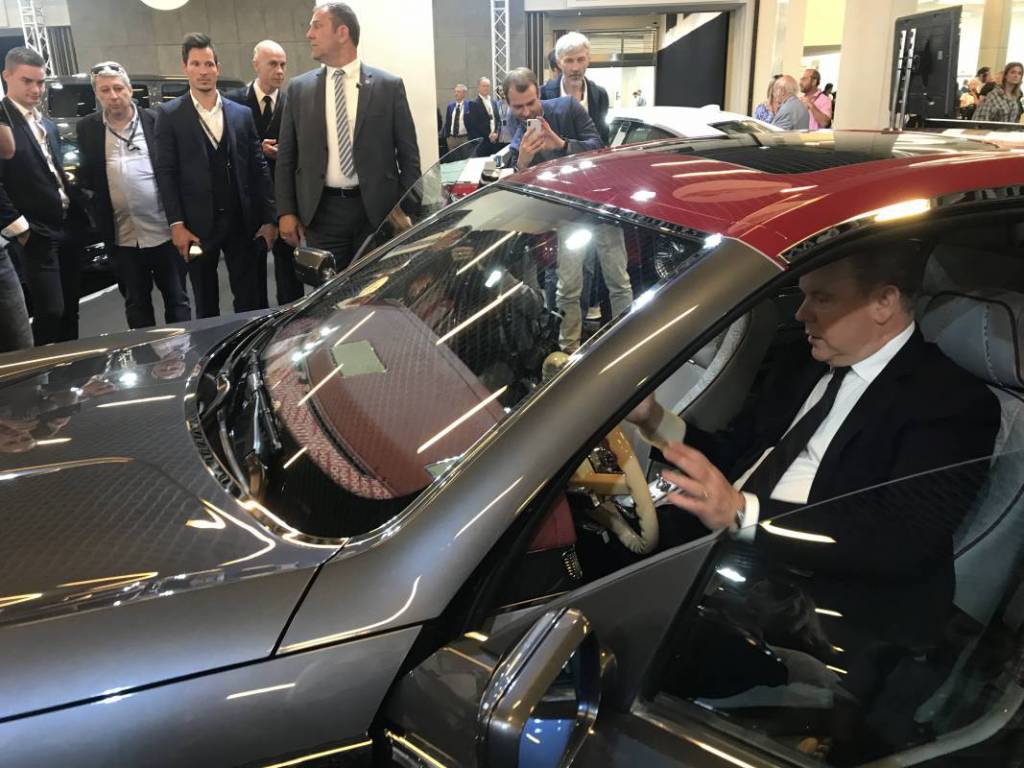 The Russian Company Bilenkin Classic Cars made romantic visitors be fascinated by a 100% 'taylor-made' model ready to meet all possible request by their customers including the most extravagant and expensive ones to decorate the inside with gold and precious stones.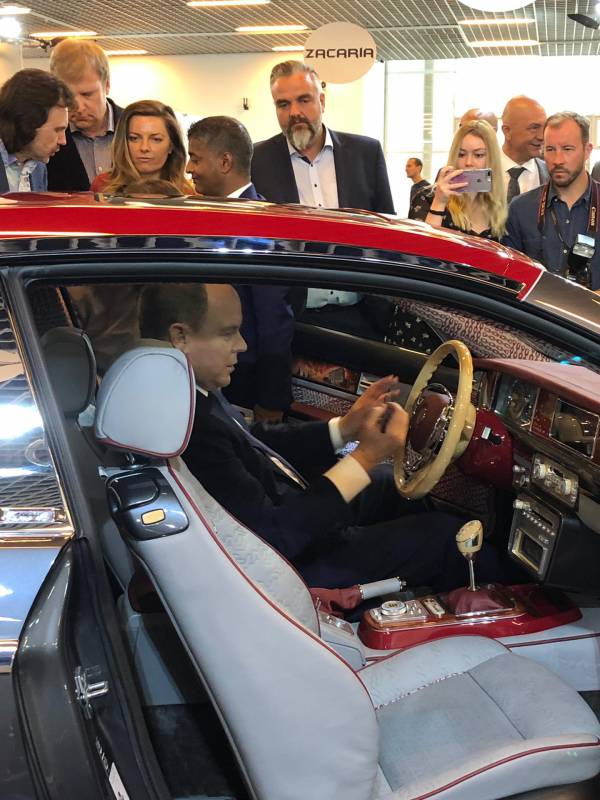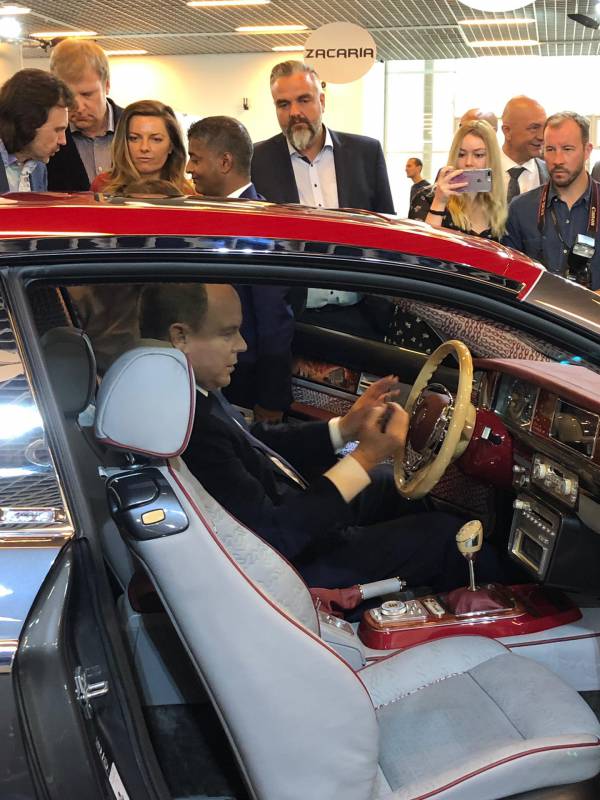 "The concept of these cars, in both petrol and diesel-powered, is to give a Sixties look with an absolutely modern technical equipment adaptable to any client request making it one of the kind", underlined Daria Skvortsova, PR manager. The Devinci French electric Thirties style racing-car made in limited edition since 2017, impressed the audience for its unusual combination of modern 'clean technology' and historic body, underlined Jean-Philippe Dayraut, professional driver and conceiver.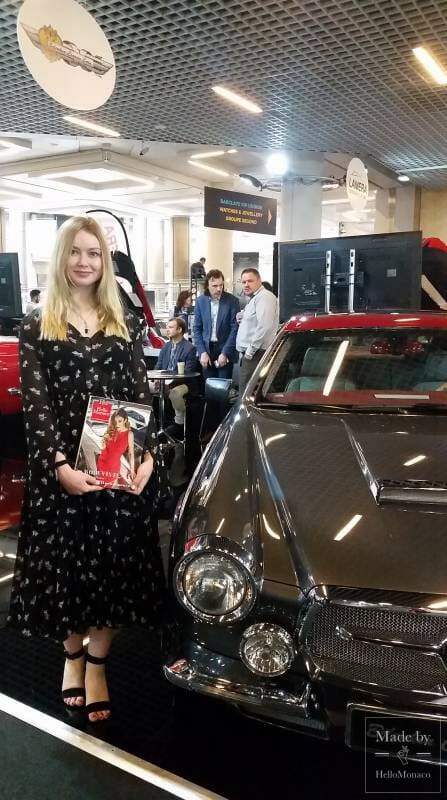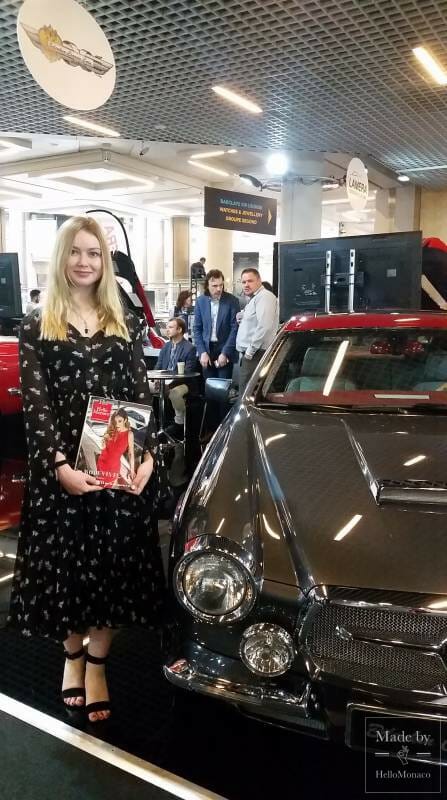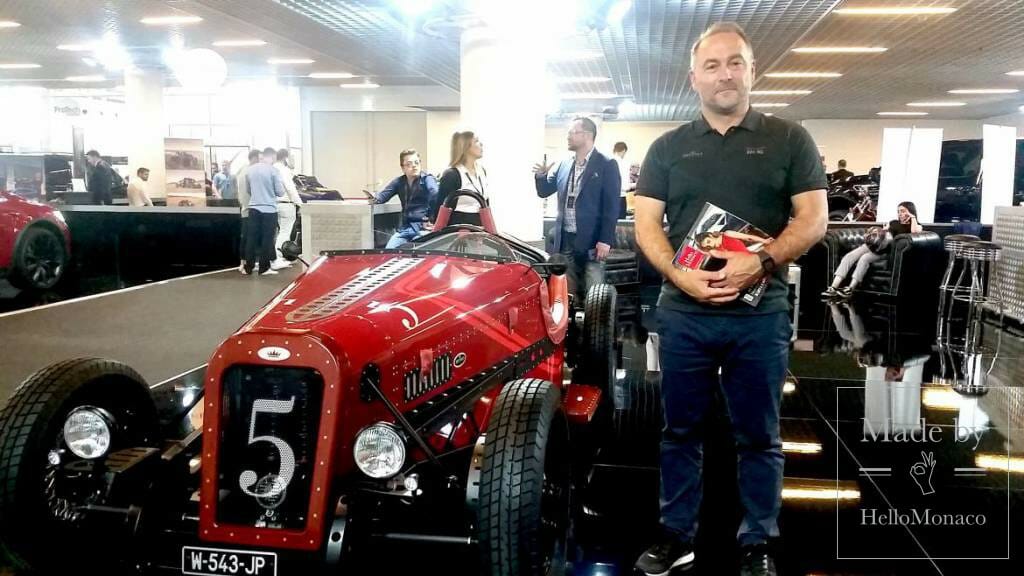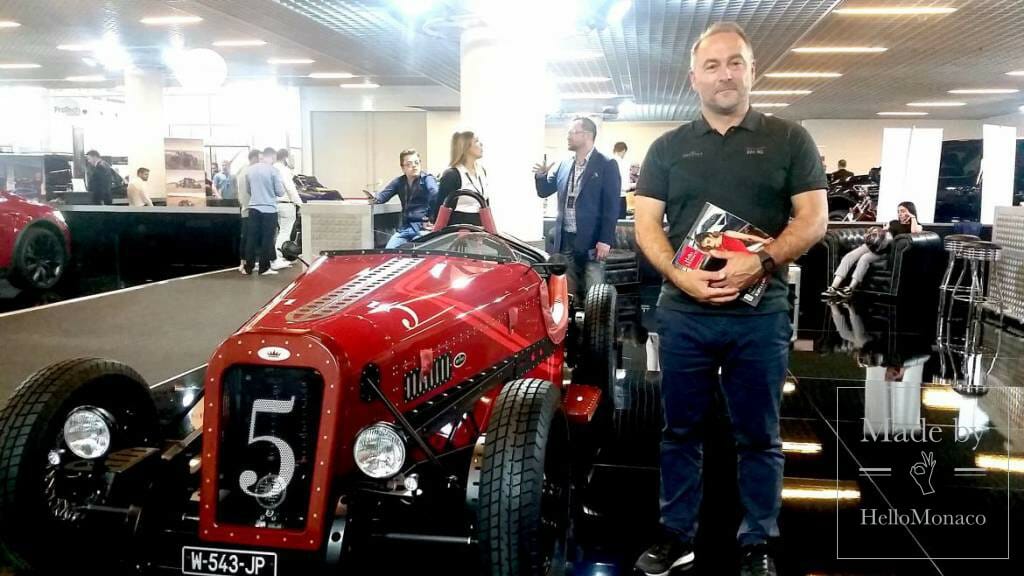 For the pleasure of Italian style innovation, super hybrid 965hp Puritalia Berlinetta carbon fibre made, recently presented in world premiere at the Geneva Motor Show, gained broad acceptance.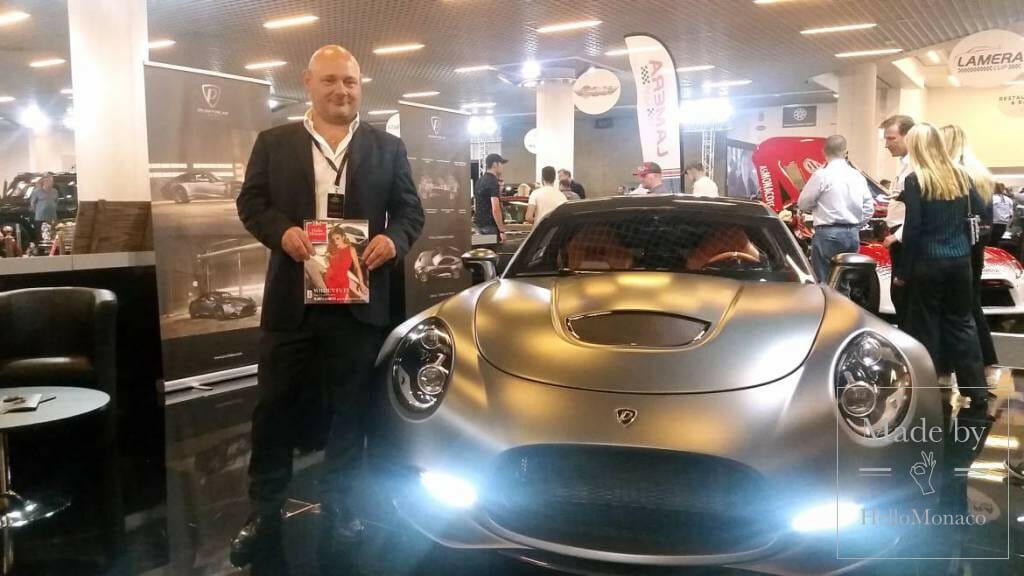 "Outcome of an emerging 'made in Italy' brand strongly linked to the aerospace knowhow, it perfectly combines tradition and craftsmanship to the latest technology", underlined Paolo Parente, CEO and Founder of Puritalia. Militem, the Italian luxury premium automotive brand, redesigned the mechanical part of some American models (Jeep Wrangler) to produce unique off-road vehicles with the objective of delivering improved performance using high-quality components including carbon fibre fittings, as specified by Riccardo Cavarzan, product manager at Militem. And for fine detail lovers, Cara Paris is the first brand operating between automotive and jewellery that allows supercar & hypercar owners to embellish their "jewels" with tailored precious-metal accessories of the highest manufacturing, which best expresses the French 'savoir faire', as stressed by Thomas Devaux, founder of Cara.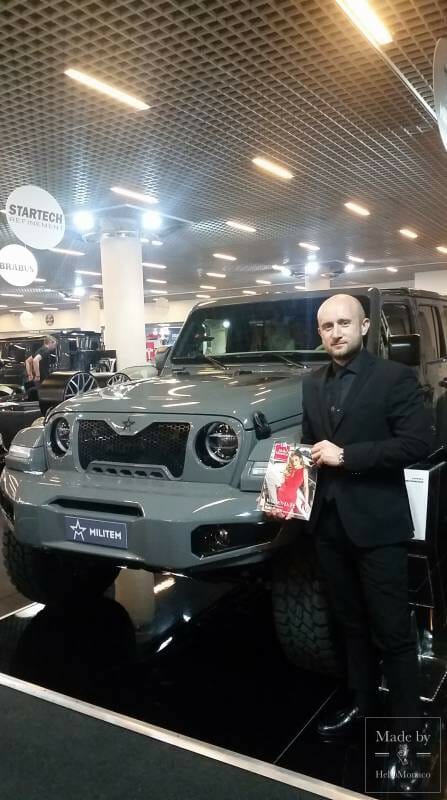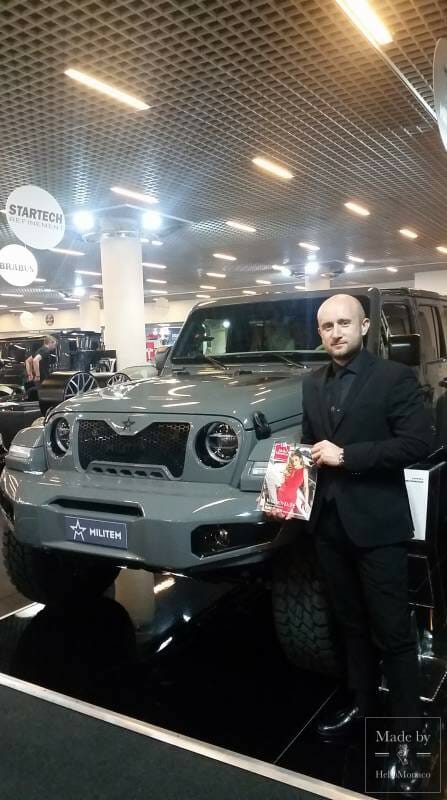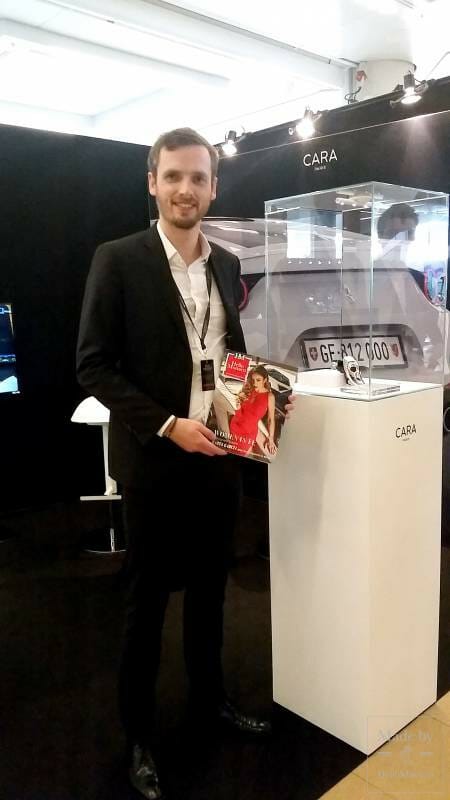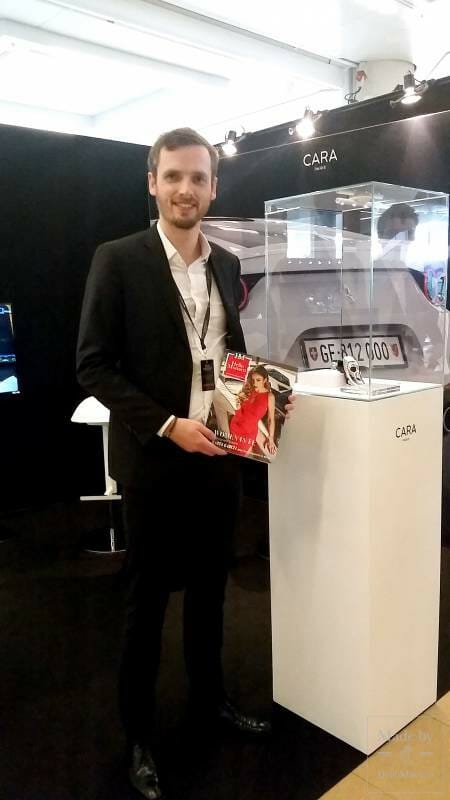 On superboat front, Brabus, the renowned supercar company, showed for the first time Brabus Marine, its latest project of a highly efficient performance marine craft, Shadow 500, architecturally assembled by the Finnish company Axopar and produced in Poland to guarantee the maximum of comfort, stability and fancy design in pure Brabus style, as mentioned by Matthew Stanton, sales agent for Brabus Marine and Axopar in Monaco. Based on Swedish 100% electric technology, X Shore chraft presented its creation balanced mix of sustainable low-carbon footprint performance, handy smart design and technology capable to reach silently up to 40 knots thanks to a 4-motor engine empowered by 3 lithium batteries. A convincing product being inspired by Nature in fully respect of the environment as strongly supported by Konrad Bergström, founder and president of X Shore.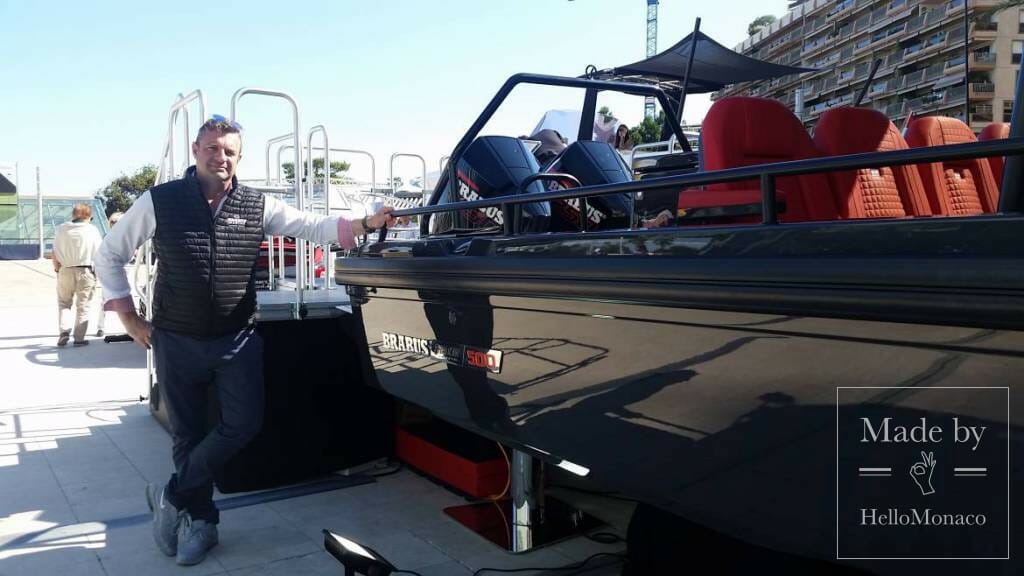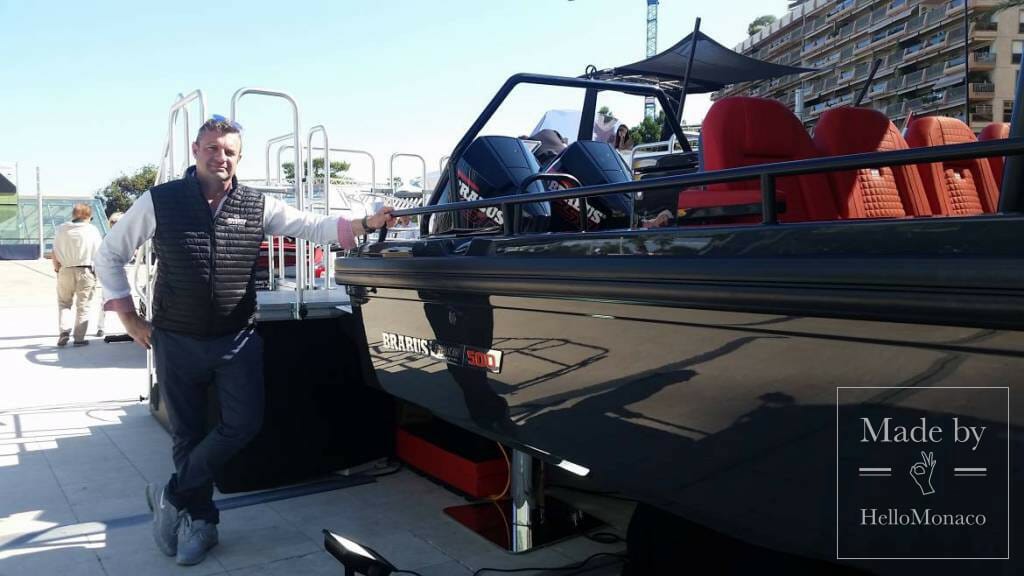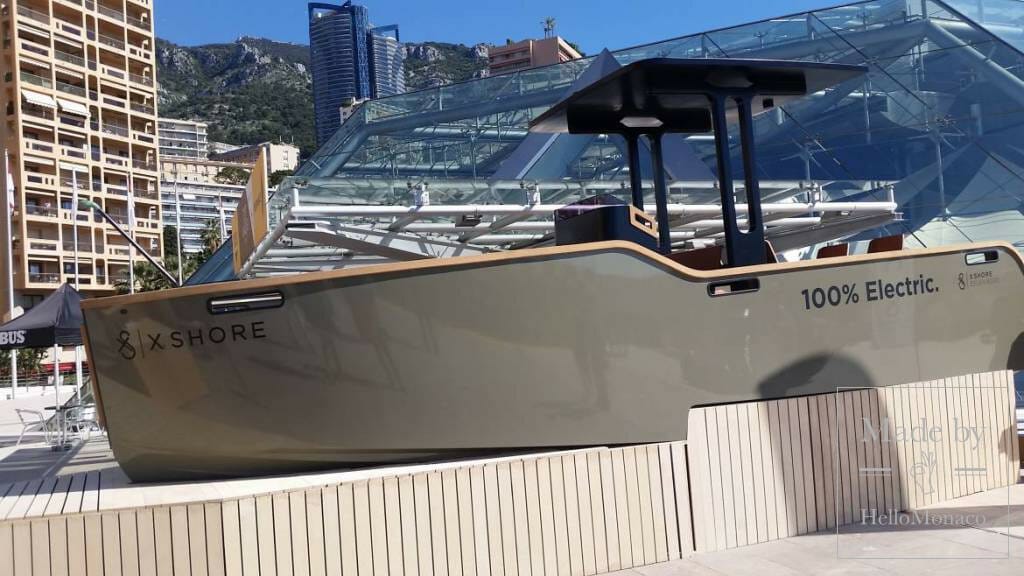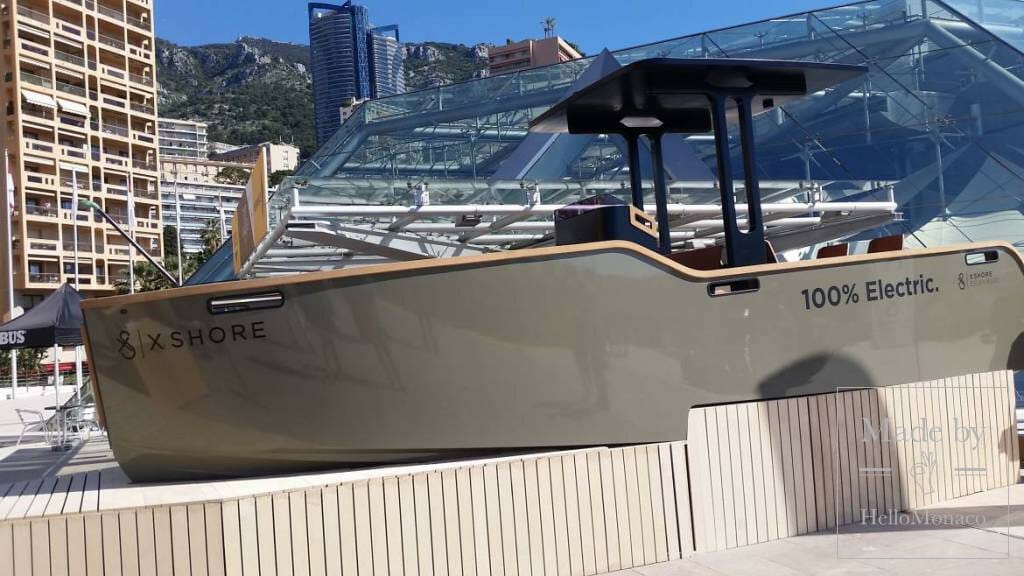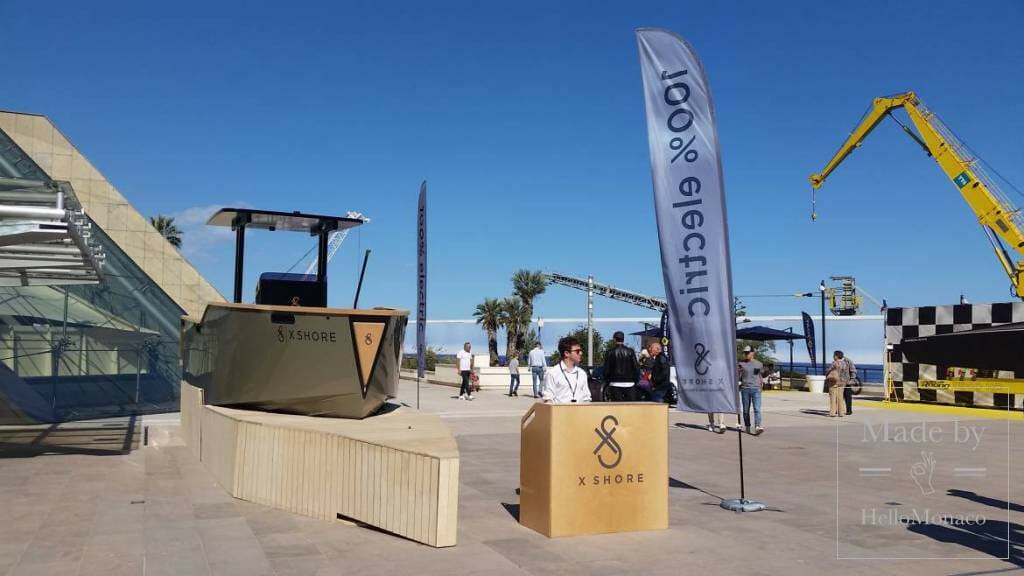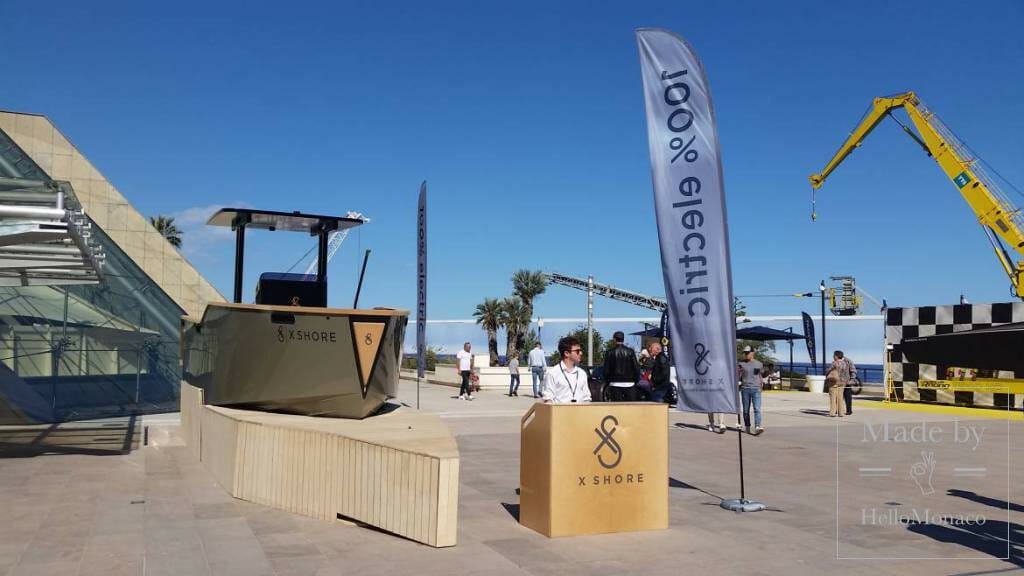 2019 Monaco Top Marques did not fail to meet expectations by offering a first look at the future evolution of mechanical mobility, most refined watchmaking and high standard jewellery, met in a single place. Something out of the ordinary in the best Monegasque tradition!