Latest news
Valentine's Day in Monte Carlo – love is all around!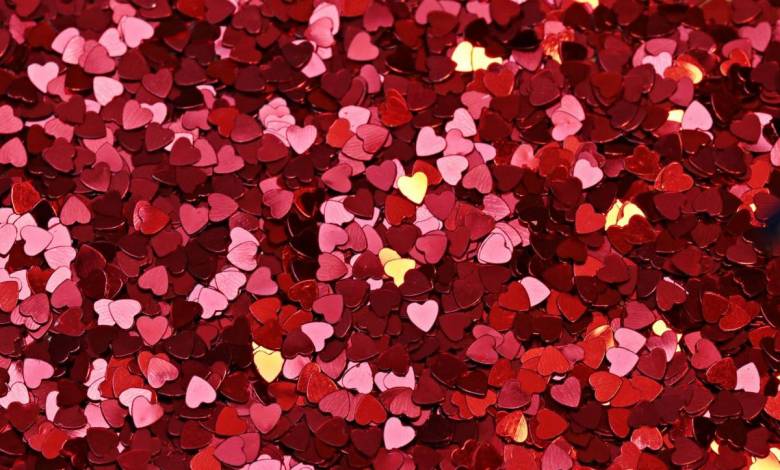 Every year, thanks to Saint Valentine, ladies receive bouquets of flowers, chocolates, cards, and some lucky ones even get jewelry and marriage proposals. We are all excited for the Valentine's Day. However, many of us have never thought about the origins of St. Valentine, giving us our little happiness.
The history of the celebration goes back to the Roman times and doesn't happen to be romantic in any way. The Catholic Church recognizes three saints named Valentine, who were martyred in the name of their faith. However, none of them has anything to do with patronizing the beloved. After the reform of the Roman Catholic Saints calendar in 1969, the church celebration of St. Valentine's was abolished due to the absence of any information about this martyr. The Roman Catholic Church does not perform any special service on the day. It is believed to be more of a folk tradition rather than a religious celebration.
We owe our romantic stories and legends about unfortunate lovers to the medieval authors. That is when the Valentine's Day starts to be perceived in its modern conception. According to one legend, Valentine was a priest who lived during the reign of the evil Emperor Claudius II. The latter banned all wedding ceremonies not to burden his soldiers with family duties. He believed that unmarried men were the best warriors. Valentine, compassionate with the lovers, was secretly consecrating these marriages. The authorities soon learned about his "illegal" activities and sentenced the priest to death.
According to the Brockhaus and Efron Encyclopedia, the 14th of February in England and Scotland has its own traditions. On the eve of St. Valentine's, the young lads were putting tickets in a box bearing the names of young girls. They would then each draw their own ticket. In the coming year, that a particular girl would become his "Valentina" and a Dame of heart whom he would serve like a medieval knight. The custom of sending cards to your loved ones on the Valentine's Day also dates back to the Middle Ages. The very first "valentine" is a love letter sent by the Duke of Orleans to his wife in 1415 from the Tower of London where Charles I was imprisoned after the Battle of Agincourt. The legendary letter was a poem of his own making, presently on a display at the British Museum.
Nowadays, the Valentine's Day is celebrated on a grand scale in the US, Canada, Mexico, France, Australia and the UK. In the 17th century the British started a tradition of sending wishes to their friends and loved ones with a help of special cards.
How to celebrate the St. Valentine's Day 2018 in Monaco?
Valentine's Day in Monte Carlo – love is all around. Pampering reaches its zenith as it should – a lovers' tryst, intimate getaway and definitely several hours of delightful relaxation at a Spa, the Thermes Marins no less! No hesitation – it is time to spoil ourselves; all this and more. Should it be one day or two days of romantic well-being with that special Valentine's glow. That's all the choice we have to make. For us, two days and evenings because this year something very special is about to happen in Monte-Carlo and we are not going to miss the opportunity.
Choose your Valentine HQ – Why not Hotel de Paris and Thermes Marins. Now we are in great hands – non-stop luxury and personal pampering with Casino Square and the Mediterranean as our choreographed lovers' playground. A lazy breakfast, eggs with black truffles shavings, caviar even, fresh berries, champagne, a "tisane", gourmet coffee or hot chocolate to provide that little jolt to launch you to the Spa.
It's Coeur d'Azur day for couples at Thermes Marins – especially for Valentines like you.
Some water aerobics in the warm sea-water pool for the energetic to begin and then relax, both of you and enjoy a wave of relaxing treatments, within the added intimacy of a double spa suite with "his and her" baths as you sip a glass of champagne and nibble on berries and treats. Just perfect for feeling the tension slip away, for your skin; continue the pampering with a body wrap and moisturising face and body treatments.
A very light lunch at the delightful L'Hirondelle fine restaurant at the Thermes (a little salad, a few berries, a little smoked salmon perhaps). We have to save ourselves and gear up to the wonderful gourmet extravaganza to be later in the evening.
Perhaps as an alternative to L'Hirondelle, a little stroll to Cafe de Paris for lunch – yes, keep very light on the food, but we can allow ourselves one treat – the winning Valentine's day cocktail "Infini Amour" perfectly served at Cafe de Paris in a lovers' heart shaped receptacle for two – Infini Amour served in a Coeur d'Amour.
We did promise each other gifts – so this is the perfect time for a little Valentine's Day "his and hers shopping" before settling into some serious relaxation and treatments as the final part of our Coeur d'Azur day at the Thermes.
Meander among the Pavillons Monte-Carlo under the warm, blue Mediterranean sky in the Boulingrins Gardens, just a stone's throw away from the Place du Casino. We have our own ideas, but Societe des Bains de Mer have a few teasing suggestions for us, including:
Gucci's 'Blind for Love' pale pink wallet, Bulgari's gold heart shaped earrings or Chopard's happy hearts collection; 
And for your better half? For the technophile man Richard Mille's Tourbillon "Alain Prost" presents itself as a most amazing watch.
It's going to be a big night, so, shopping over, we plan an afternoon of total relaxation, even a little siesta back at Thermes Marins. Massages, bathing and an array of final beauty treatments. Rested and feeling absolutely beautiful and plenty of time to prepare for an evening of gourmet dining, champagne and dancing the evening away.
Our choice for the evening, a gourmet feast and champagne at Louis XV followed by an entertaining evening, socializing and dancing at Jimmy'z du Casino.
And a little surprise, this is just the start of our Valentines celebrations. "Double the fun" is the motto for 2018. So we are letting our Valentine's day celebration repeat itself in spectacular fashion on February 17th – another day at Thermes Marins and then at the beginning of the evening dressing-up at its most exciting because ahead of us will be the Grand Masked Ball at the Salle des Etoiles, Venetian style. We will be surrounded by guests from all over the world who have been invited to come masked and dressed in Venice carnival costumes. It will be a magical carnival atmosphere as only Monte-Carlo can do. City of the Doges – here we come – gastronomic dining with champagne, philharmonic orchestra and we are promised a sparkling night of artistry, music, singers and acrobats, dancing and spectacle inspired by the theme of universal love.