Latest news
Van der Valk delivers 26-metre Nicostasia and other yacht news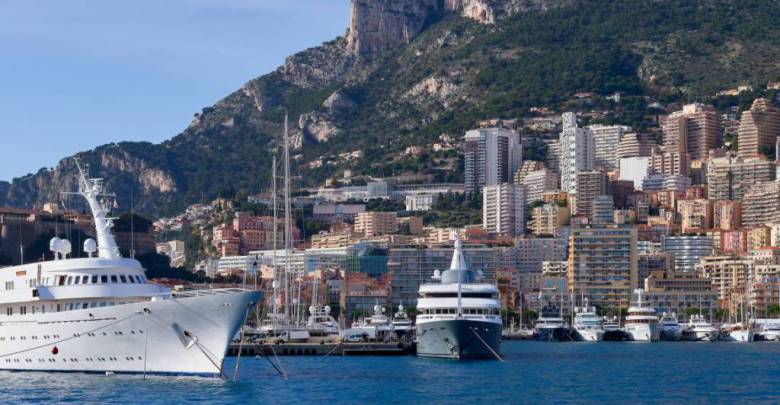 We selected for you top 5 yacht stories of the last week at Yacht Harbour.
Van der Valk delivers 26-metre Nicostasia
Van der Valk Shipyard in the Netherlands has delivered the fourth yacht in its renowned Raised Pilothouse semi-custom range. The 26-metre Nicostasia was built for owners who had already enjoyed the experience of owning a Van der Valk motoryacht and now wanted to go larger and all-new. Featuring exterior and interior design from Guido de Groot and the highest standard of Dutch construction and engineering, Nicostasia is an impressive addition to the growing Van der Valk fleet.
The cooperation and coordination between the yard and the owners' representatives during the design and construction of Nicostasia was seamless. As Van der Valk has ample experience with owners from their country, they were able to conduct all communications in their native language.
The overall design brief for Nicostasia was to create a cool-looking, smart-working family boat, thoroughly adapted to the clients' wishes. The interior and exterior were both designed in partnership with Guido de Groot. Overall, the interior is typified by bright colours, with whitewashed oak as the principal material – the family had seen this colour scheme on several other Van der Valks and opted to reproduce the palette in an even lighter version. "The interior is quite elegant and minimalistic, yet clearly very functional and robust," says Guido de Groot. "Nicostasia is a real family boat – the owners are delighted with her and spend lots of time on board."
The sixth Horizon FD85 "Julind" successfully completes sea trials
When an Australian client visited the Horizon Yacht facilities last year, he was immediately drawn to the exterior styling of the Cor D. Rover-designed Horizon FD85 luxury motoryacht. The expansive living and entertaining spaces that rival 100-foot-plus superyachts fully satisfied his needs for a party yacht and, after learning more about Horizon's advanced technologies, craftsmanship and the FD85's unique High Performance Piercing Bow that ensures excellent seakeeping and performance, this young client turned into an owner, deciding to build a new FD85 that was tailored to his yachting lifestyle.
The Horizon FD85 motoryacht model is a multifunctional & spacious platform for various types of entertaining. As the owner is fond of watersports, a storage area for dive gear was planned next to the garage while a tender fueling station was designed as well. In addition, a fillet table was installed on the hydraulic swim platform to easily clean and prepare fresh seafood caught by the owner. The owner also specified that the luxury yacht be built with a helipad to easily accommodate guests traveling to and from the yacht. To facilitate this request, Horizon constructed a carbon fiber bridge hardtop to meet the structural strength required for the helipad.
77-metre superyacht Go by Turquoise debuts at Monaco Yacht Show 2018
Turquoise Yachts is proud to be exhibiting its latest launch, the 77-metre motor yacht  Go at the 2018 Monaco Yacht Show. The yacht, which was delivered to her owner in early June, represents a landmark achievement for Turquoise Yachts. She is not only the builder's flagship but she also represents the yard's dramatic evolution in technological achievement and workmanship. A modern classic, Go sports a fluidly sinuous exterior profile that is complemented by a rich contemporary interior, both courtesy of London- based H2 Yacht Design. Her turquoise painted hull enhances the connection to the sea and is unified by a "water in motion" narrative that influenced the interior colors, metallic finishes, fabrics, textiles, and stonework.
Aboard Go, guests have multiple options for enjoying life aboard to its fullest. The layout includes five spacious decks serviced by a central elevator that operates from the beach club to the open sundeck. The 162-sqm beach club flanked with 2 shell doors and a hidden transom door includes a lounge, bar, massage room and dive store.  Amidships on this level is a spacious 12m garage that harbors a 9.6m Pascoe Limousine tender and an 8.6m-day tender. All tenders and toys, including the 5.5m rescue tender, are painted the yacht's signature turquoise hull colour.
75m Anastasia sold in fleet turnover
Anastasia, the 75-meter Oceanco, was sold earlier this summer at an asking price of €75 million. Built for her serial owner in 2008 in the Netherlands, the yacht had first appeared on the market in 2012, asking €125 million. She will now be named Wheels.
Launched as Oceanco's hull Y703 in 2008, Anastasia was delivered amongst an uptick in the superyacht market. According to Forbes, she also became the first of a series of 3 yachts that her Russian billionaire owner, Vladimir Potanin would build at Oceanco.
Her asking price makes the deal the second largest to happen in the brokerage market so far in 2018, behind Grace E's €78.5 million sale in April of this year and ahead of the sale of the 68m Lady S.
88-metre X-bow superyacht Olivia O on sea trials
Half-completed Ulstein superyacht is on her sea trials in the Norwegian fjords in the Sulesund are in Norway. The project was announced in 2016. The project's hull and superstructure were constructed in Croatia by the Brodosplit shipyard and was moved to the Norwegian commercial giant earlier this year for initial stages of outfitting.
Though Oliva O is Ulstein's first private superyacht project, well-known superyacht designer Espen Oeino brings valuable experience.