Latest news
Waves of Industrial Unrest: a Demonstration in front of Carrefour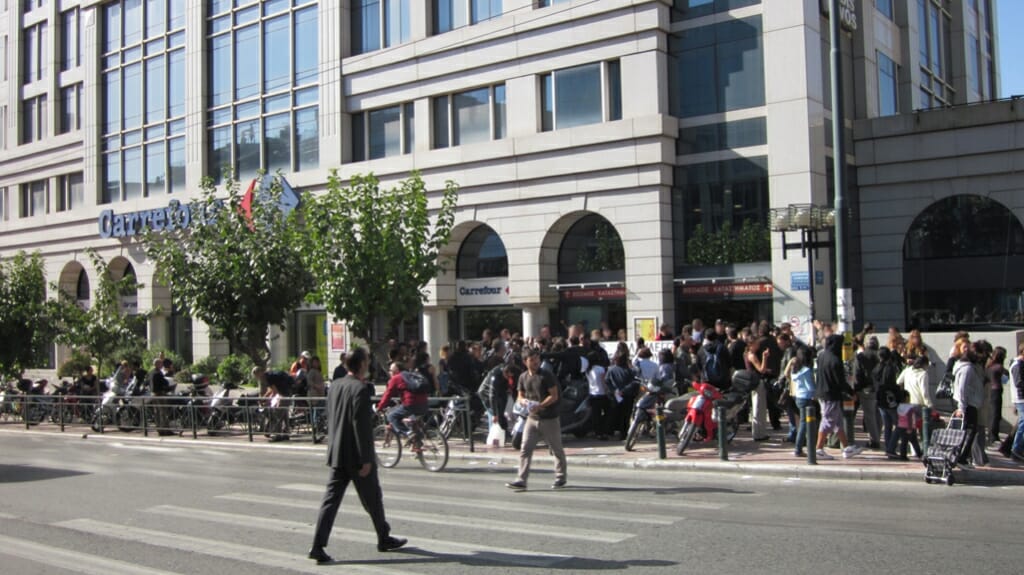 Between 100 and 120 employees of Carrefour demonstrated in front of the store in Monaco at Easter. Shouts were heard calling for the resignation of the Manageress of the store. Has this any link to the wave of strikes and demonstrations in France? And particularly does it have a link to French strikes in the retail sector?
The Secretary General of the Union behind the demonstration, Gilles Ugolini, himself an employee of Carrefour, is reported by the press as being emphatic that the gathering of personnel had nothing whatsoever to do with the industrial action in the supermarket sector going on in France. Rather the date for the demonstration had been chosen because it was traditionally a high customer-traffic day for the Fontvieille store.
Working conditions were deteriorating and negotiations with the employees, which were obligatory starting this January were going nowhere. Now it being already April, the slow progress of negotiations was disappointing. All this was the essence of what Gregory Bernonville, representative of the employees is reported to have conveyed.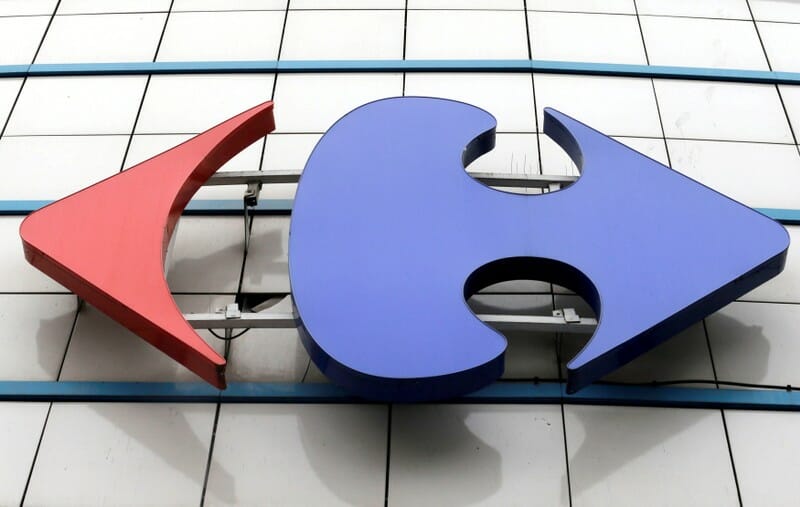 According to press reports about the negative trends reported by Union delegates, in 2008 there were around 400 employees and today only around 300. How would it be possible to deliver a quality service with such a reduced workforce, was the question. Meanwhile, the store is reputed by the Union to make eleven million euros of profit in a year. How could one continue to accept such a state of affairs? It's a mockery is the essence of the reported remonstrations of the Union delegate Amor Ben Hamida.
The viewpoint of the management of Carrefour in Fontvieille, delivered in writing and by telephone and reported by the press, contrasts with that of the Union. They report essentially that Carrefour's Monaco Management do not believe for one iota in the coincidence of the date chosen for the strike. Rather they believe it was chosen deliberately in sympathy with the Unions' strikes and demonstrations in France. In the supermarket sector in France, the press has been reporting on industrial action by French Unions who have mobilised to give voice to a number of grievances with respect to store closures, with redundancies and franchising. As far as Monaco is concerned, management have declared the demonstration in Fontvielle is now over.