Latest news
Winners of RAMOGE "Man and the Sea" Photo Competition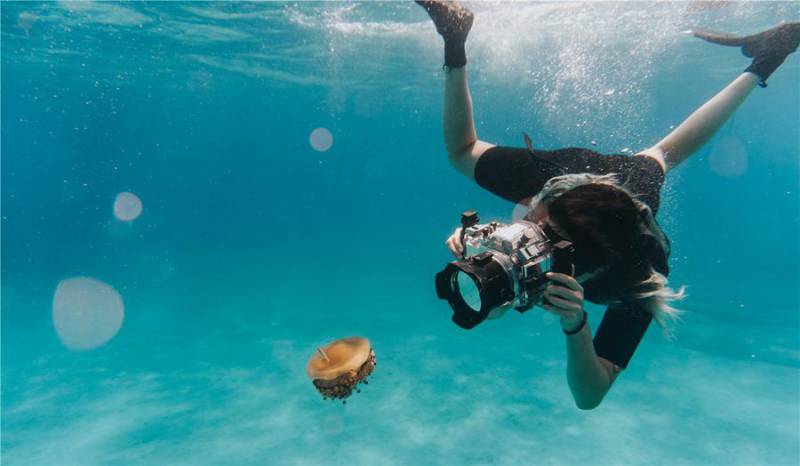 The winners of the RAMOGE Photo Competition, launched in June 2018 under the auspices of the International Federation of Photographic Art (FIAP), have been announced. The theme of the competition was "Man and the Sea". After deliberation, the jury, made up of one representative from each of the French Ministry for Ecological and Inclusive Transition, the Monegasque Government Communication Department and FIAP, awarded the following prizes this year:
1st Prize: Caterina Bruzzone for her photograph "Le questioni di Nervi" ("The questions of Nervi")
2nd Prize: Matei Cucu for his photograph "Même Cotylorhiza peut être un mannequin" ("Even Cotylorhiza can be a model")
3rd Prize: Jean Lou Ferretti for his photograph "Mi air-mi eau Monaco" ("Part air-part water Monaco")
The RAMOGE Agreement congratulates the winners and thanks all competitors for their participation and creativity.
The winning photographs:
1st Prize: "The questions of Nervi" by Caterina Bruzzone – Nervi (Province of Genoa)
This historic restaurant built in 1913 and renovated in the 1930s was closed in 2012 and left abandoned until today. It is now undergoing renovation ready to accommodate a four-star hotel and is a testament to the hesitant dance between the sea and human occupation. This photo was selected as the best image due to the wonderful impact that it achieves, perfectly reflecting the theme, and for the excellent timing of the shot.
2nd Prize: "Even Cotylorhiza can be a model" by Matei Cucu – Cap-Taillat (at the southern end of the Saint Tropez peninsula)
This image shows that humans return to the sea every once in a while to pay tribute to it and to listen to its stories, and that we can encounter some surprising characters, such as the Cotylorhiza tuberculata, commonly known as the "fried egg jellyfish". This is a technically very successful photograph that leaves a pleasing impression. The only unfortunate aspect is that the palm trees have been cut off in the top part of the image.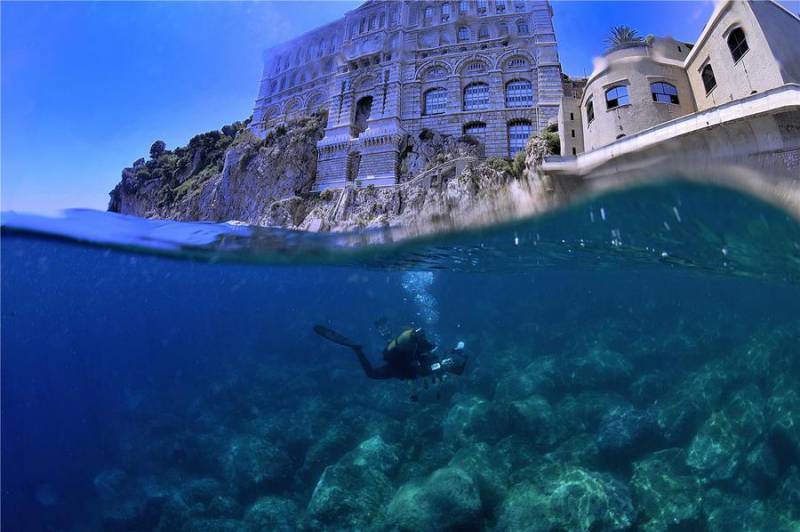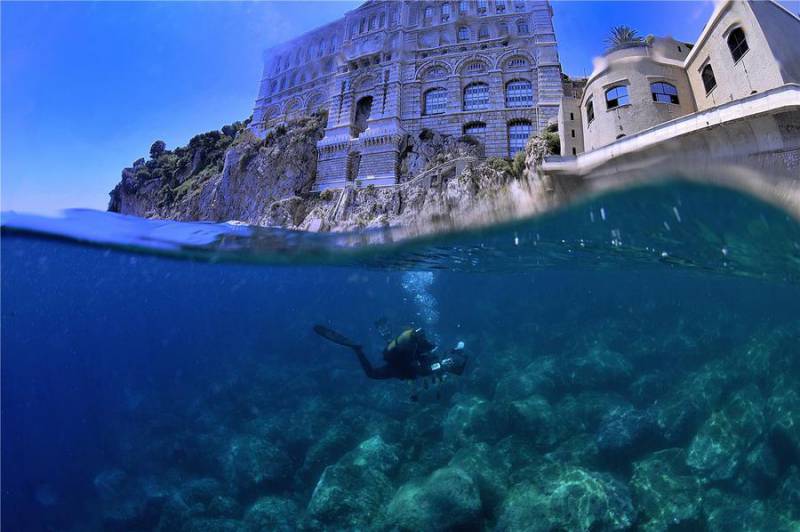 3rd Prize: "Part air-part water Monaco" by Jean Lou Ferretti – Coral reef, Monaco Oceanographic Museum
The composition of this image is very balanced, perfectly representing the theme by illustrating a point of connection between the two worlds.
Source: en.gouv.mc