Latest news
Women's Brunch to Inspire & Empower Women in Monaco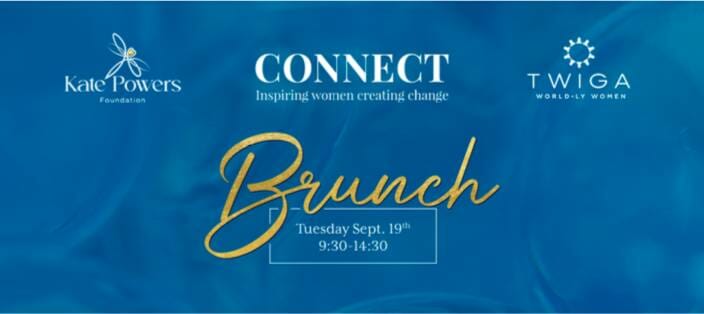 Join Kate Powers Foundation and Twiga World-ly Women in a day of inspiration and creation, engage in changing your community, this is the first event of its kind, which emphasizes the importance of empowering women, recognizing their expertise, and promoting change through sustainability, well-being, education, and connection within the principality.
The Kate Powers Foundation and Twiga World-ly Women will be holding a Women's Brunch on Tuesday 19th of September from 9:30 am – 14:30.pm.
Come be inspired and uplifted as women come together. This event is for all women, to share wisdom, network, and be in a community with one another. Together we will support each other!s ideas and create solutions which promote and believe in our core aim of sustainability, wellbeing, education, and connection.
This event feature!s guest speaker Irina Peterson, who will speak on "Imagine, Love & Create". Irina is an entrepreneur and eco-warrior who is passionate about saving the planet. She is also a co-founder of Broth by Design and was selected to take part in an expedition, in an around-the- world sailing trip that studied plastic pollution in the ocean.
You will be entertained by a fashion show by CIAO BELLA showcasing chic sustainable swimwear, as well as dancers by MC Performers, interactive meditation delivered by Anne Fabienne and DJ Alexia Holland who uplifts people!s moods and makes them feel good.
Save The Date
When: Tuesday September 19th
What time: Doors open at 9:30 am and the event starts at 10am and finishes- 14:30 pm
Where: Twiga Monte Carlo: 10 Avenue Princesse Grace Grimaldi Forum – 2nd Floor, 98000 Monaco
Dress Code: Casual & Fun Tickets