Latest news
World Experts Announced to Speak at Monte-Carlo Television Festival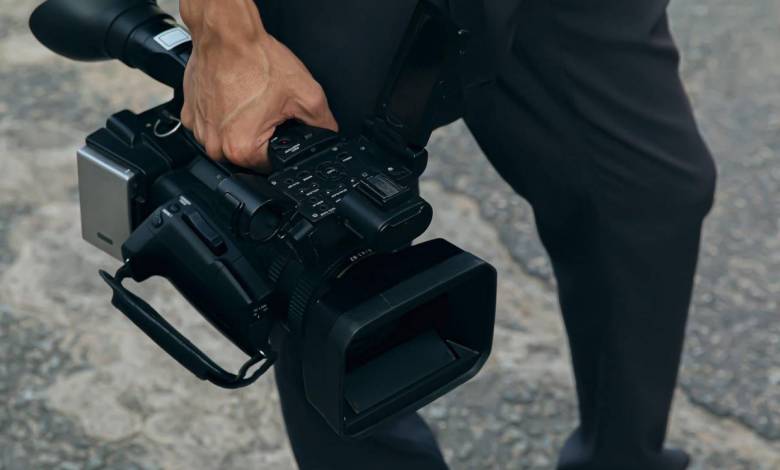 A strong line-up of influential speakers has been confirmed for the new international and greatly expanded business track for industry executives at this year's Monte-Carlo Television Festival.
A series of in-depth panel discussions on timely topics, alongside keynote conversations with global television leaders, both in person and virtually, will take place from 19-22 June at the Monte-Carlo Bay Hotel & Resort, Monaco.
Those wishing to attend will register through the Pass PRO. All accredited delegates will then be provided with access to Festival Connect, an online networking platform, the Variety Business Lounge, an exclusive area dedicated to networking and meetings, along with invitations to an exclusive VIP lunch and VIP evening party. Professionals who will not attend, due to travel restrictions will be able to have free access to the Business Content panel discussions via Zoom.
Expert speakers and robust sessions will include Keshet International Writer and Producer Rotem Shamir, Actor and Producer Jimmy Jean-Louis and Yi Zhou, Writer, Producer, Director and Founder of INTOTHESUN ENTERTAINMENT in Italy – all actors and producers currently at work on a global playground will discuss the cultural divide. US Filmmaker Evgeny Afineevsky, Italian Producer Gisella Marengo, Nutopia EVP Development Simon Willgoss and Nelesh Dhand, Creative Director at Pulse Films will consider the explosive growth of unscripted content in the streaming world.
Monte-Carlo Television Festival Golden Nymph Awards' Fiction Jury members Måns Mårlind, Arnaud Ducret, Kay Mellor, Moritz Polter, Joey Starr and Anders Tangen will discuss trends from around the globe and the disruptors who bring them to market.
Spain's Bambu Producciones' Founder and Executive Producer Teresa Fernandez-Valdes, CAA Talent Agent Grant Kessman, ITV Studios Germany Executive Producer Moritz Polter, Writer and Executive Producer Frank Spotnitz from Big Light Productions and former National Executive Director & COO Producers Guild of America Vance Van Petten will debate the shape of international co-productions to come.
A conversation with leading exponents, moderated by Remi Tereszkiewicz, CEO BetaSeries, will look at the migration from movie theatre to streaming. Panelists include Didier Allouch, Reporter & Producer CANAL+/L'HEBD'HOLLYWOOD, Mathilde Fiquet, Secretary General of CEPI in Belgium, Marian Koltai-Levine, President Film Content & Marketing at Rogers & Cowan PMK and Shannon McIntosh, Producer McIntosh Films.
Carnival Films' Gareth Neame and Piv Bernth CEO, CCO, Creative & Executive Producer Apple Tree Productions from Denmark will discuss the intricacies of producing a worldwide phenomenon.
Laurent Puons, CEO of the Monte-Carlo Television Festival comments, "It was a request from the professionals present at the Festival, to have a meeting platform to discuss and exchange. I am very pleased to see that there is a real interest even in the current circumstances. We are now offering unique hybrid access to many industry experts who are willing to share their specialist insights with Pass Pro delegates. The topics they will cover are timely and extremely important as the realms of content production and how it is screened around the world continue to evolve at an unrelenting pace. Our Festival is well-known as a catalyst for change – a venue which ignites creativity by uniting elite professionals with individuals looking to build their businesses and prepare for the next stage in their development."