Princely news
Chinese President visits Prince Albert and Princess Charlene in Monaco and other princely news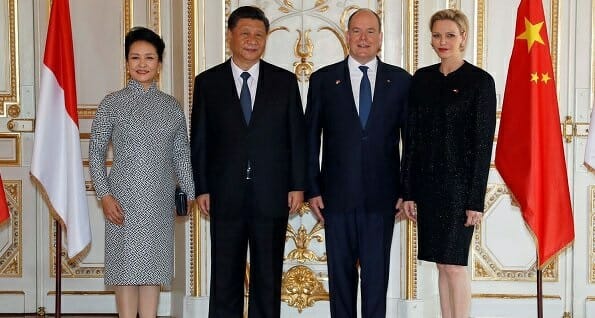 Jacques and Gabriella celebrate St Patrick's Day
Anyone can be Irish on St. Patrick's Day, celebrated every year on 17 March.  This year, the adorable princely twins Jacques and Gabriella joined the celebrations dedicated to Ireland's patron saint.  Princess Charlene posted a photo on her Instagram of the twins looking happy in front of construction paper letters spelling out 'Happy St. Patrick's Day,' next to four leaf clovers and an Irish flag.  Celebrities all around the world celebrated St. Patrick's Day this year, including Prince William and Kate Middleton who attended the Irish Guard, Katy Perry who wore a leprechaun hat onstage and Michelle and Barack Obama who dressed in green.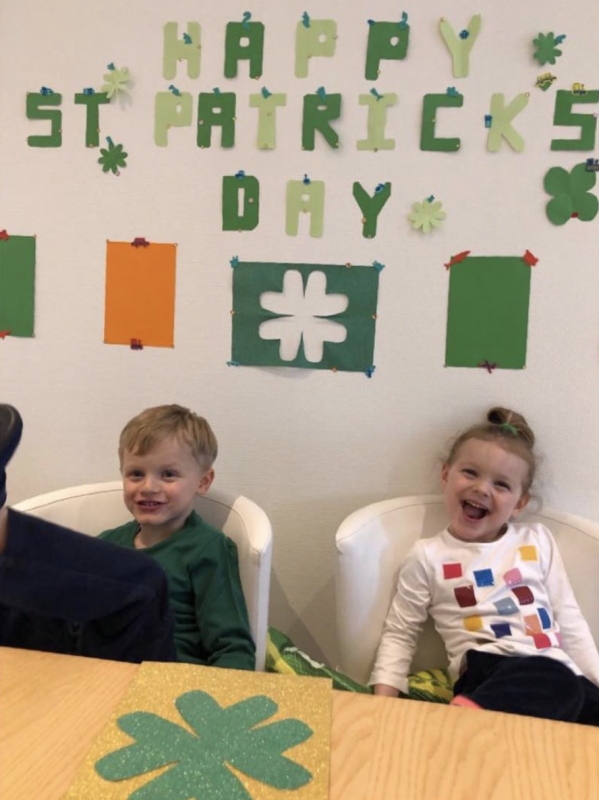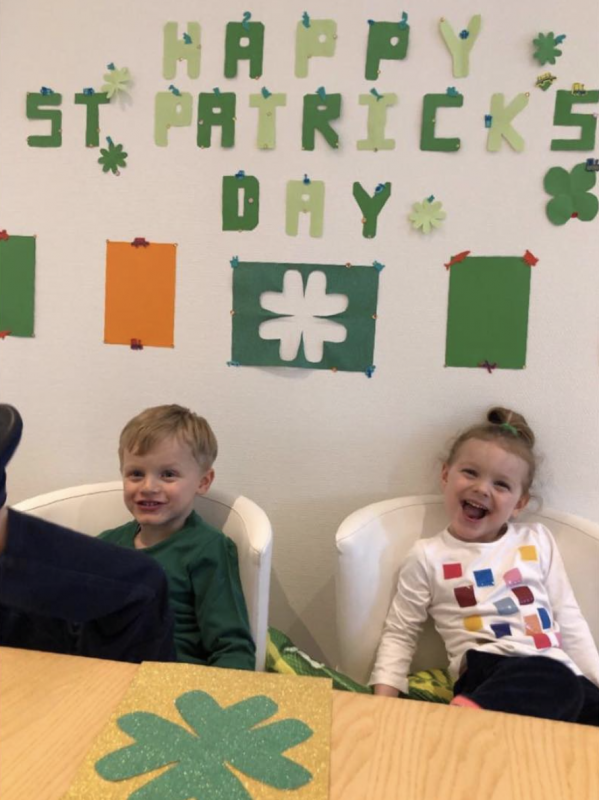 Happy Birthday Prince Albert!
On 14 March, Prince Albert II celebrated his 61st birthday with his family.  Prince Albert held his children, Jacques and Gabriella as he blew out the candles on his beautiful cake.  Princess Charlene shared three photos of the intimate family party on her Instagram. The twins were particularly transfixed by the sparkling fountain candles, which made the moment extra-special.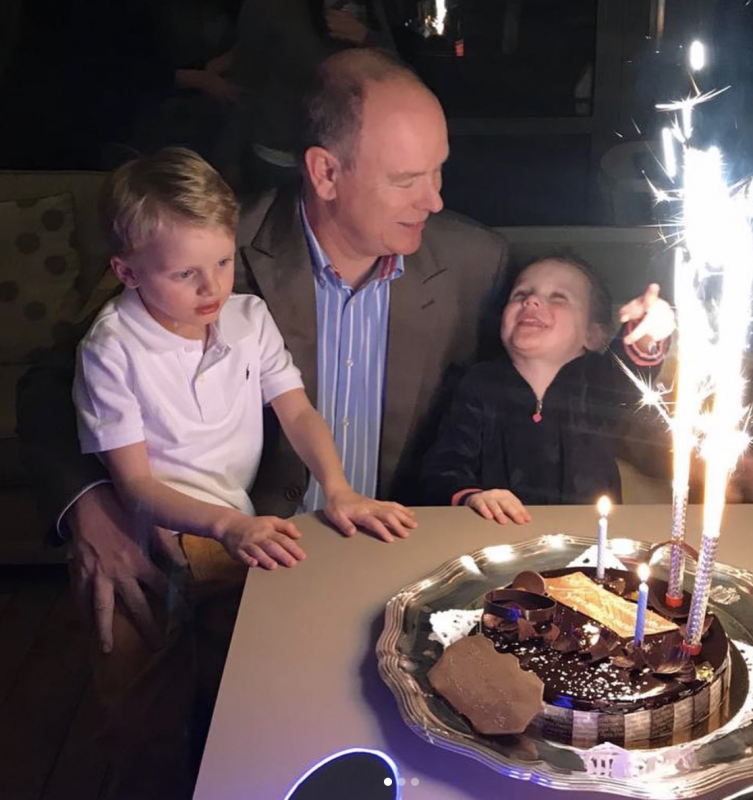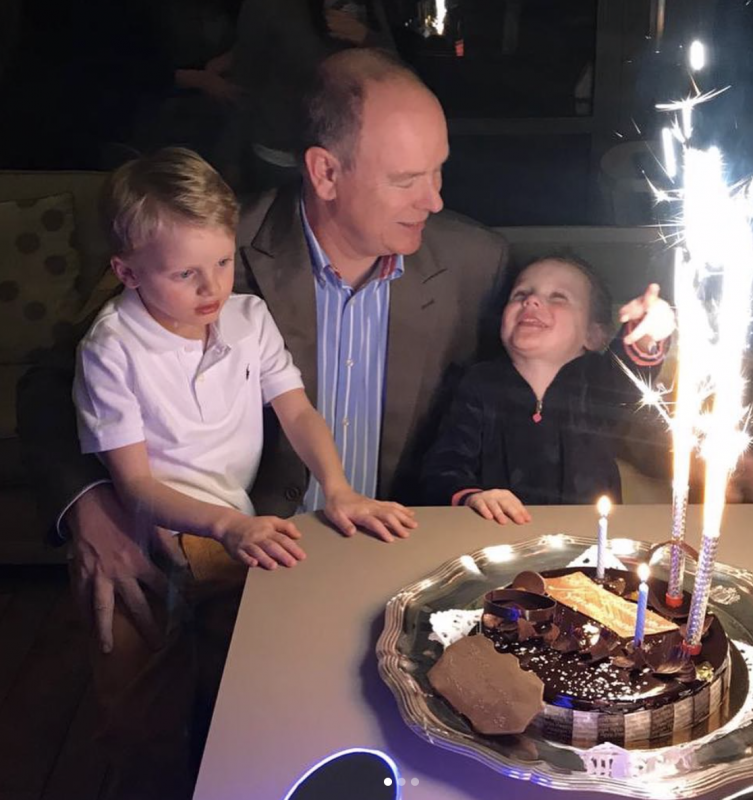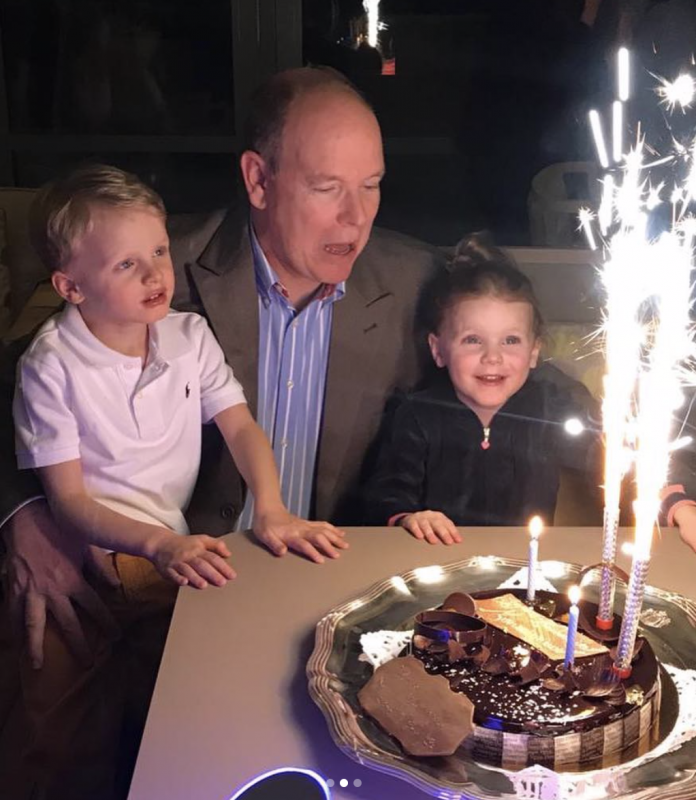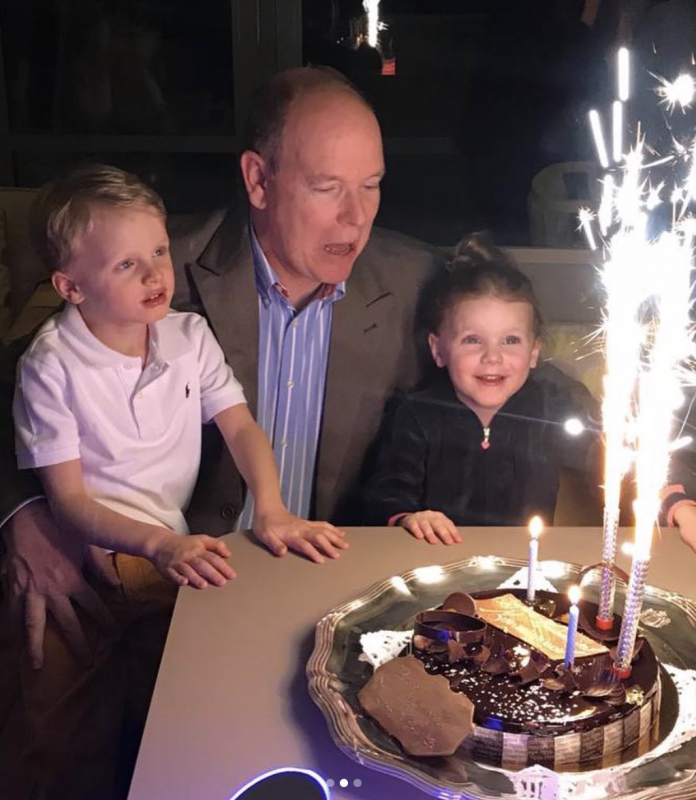 Chinese President visits Prince Albert and Princess Charlene in Monaco
On 24 March, Prince Albert II and Princess Charlene hosted Chinese President Xi Jinping and his wife, Peng Liyuan during their one day visit to Monaco. After the official welcome ceremony at the Palace, the Princely Couple and the Presidential Couple had a private meeting in the Salon de Famille. The Chinese President then signed the Head of State guestbook and an official photo was taken.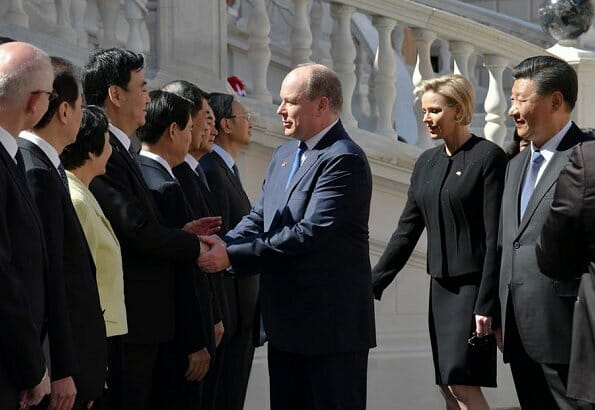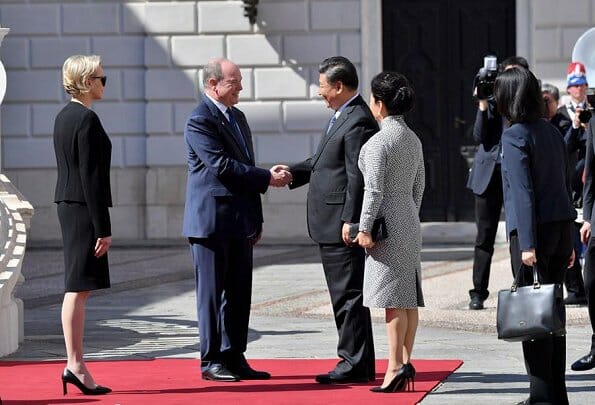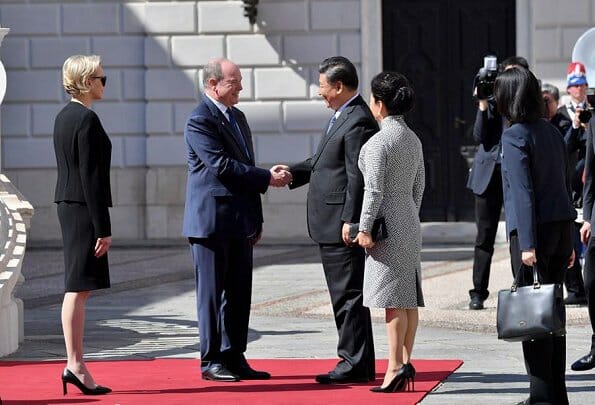 Afterwards, Prince Albert and President Xi Jinping attended a bilateral meeting about economic and environmental issues. Meanwhile, Princess Charlene and the First Lady attended a short performance in the Salle des Gardes by Canadian violinist Zhang Zhang.  Prince Albert and Princess Charlene then hosted an official lunch in the Salle du Trône for the Presidential Couple as well as the Monegasque and Chinese delegations, the Princess of Hanover and Princess Stéphanie. To conclude the visit, the two couples watched a performance in Mandarin by students from the Albert I High School.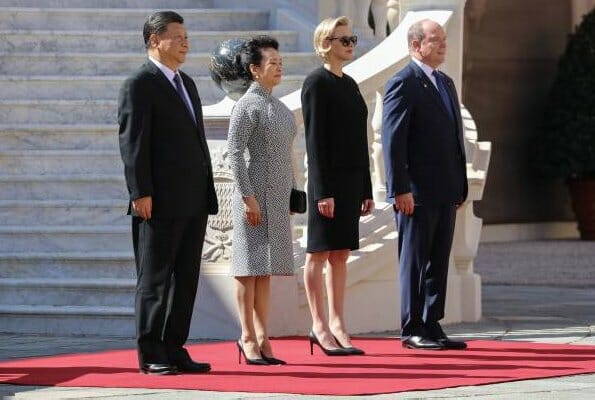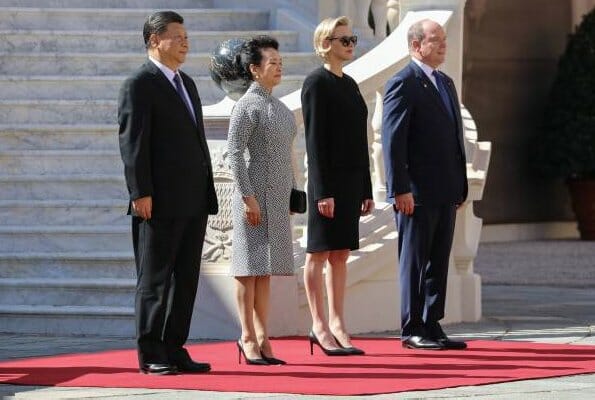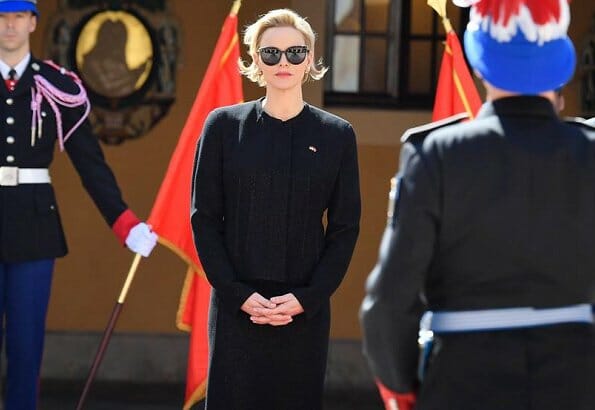 This was the first state visit by a Chinese President to Monaco and it aimed to celebrate the close relationship between Monaco and China.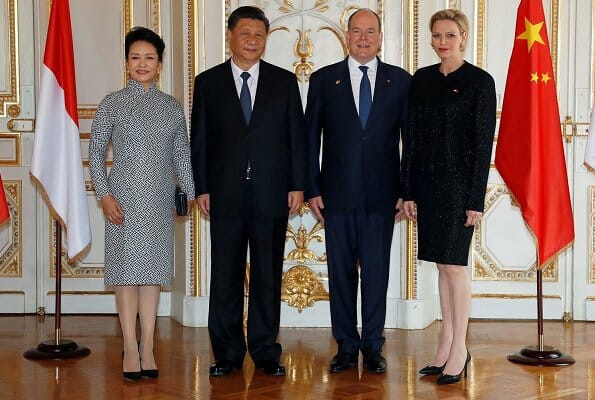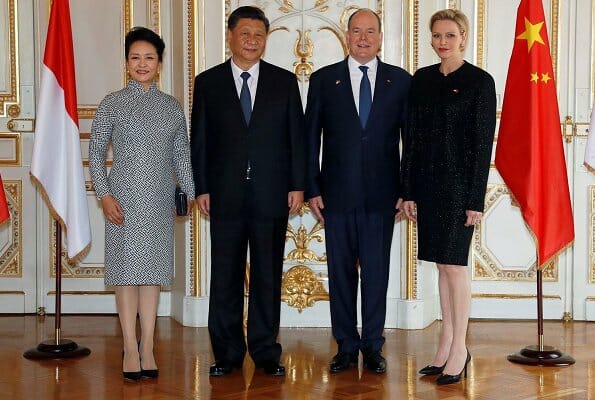 Prince Albert and Princess Charlene attended the general assembly of Monegasque Road Safety Association
On March 20, 2019, Prince Albert of Monaco and Princess Charlene of Monaco attended the 23rd general assembly of Monegasque Road Safety Association. The meeting took place at the headquarters of the association. The Prince and The Princess are board members of the association. (Source: www.newmyroyals.com).