Princely news
President of Cape Verde visits Monaco and other princely news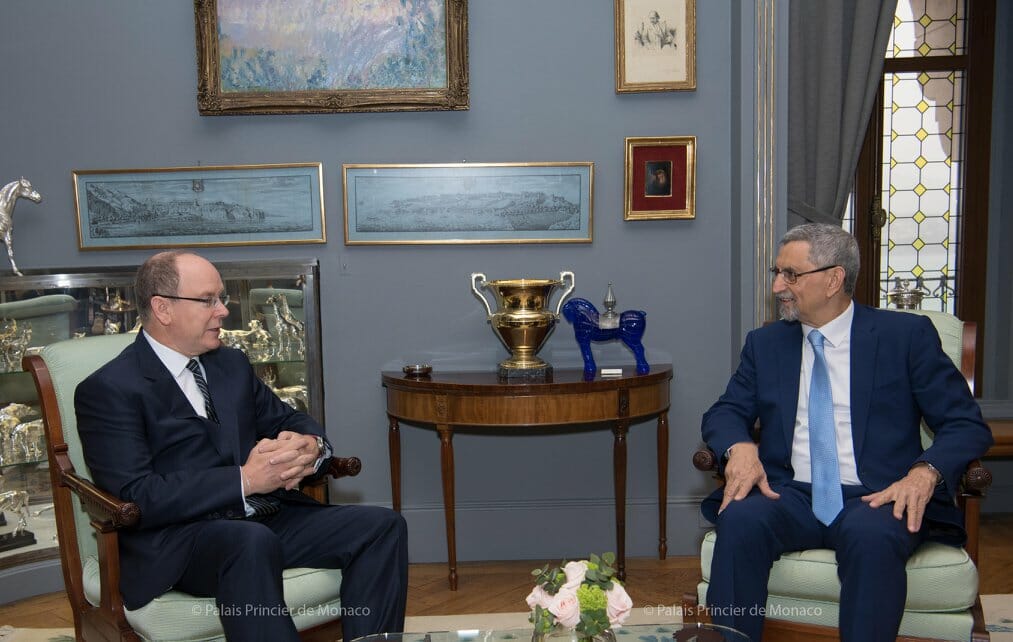 President of Cape Verde visits Prince Albert
At the invitation of Prince Albert II, Jorge Carlos De Almeida Fonseca, President of Cape Verde, visited Monaco between 10 to 12 April 2018.
Prince Albert II received the President at the Prince's Palace, for the second edition of the Monaco Ocean Week on 11 April. In the afternoon, Prince Albert and Jorge Carlos De Almeida Fonseca attended the Oceanographic Museum for the screening of the film 'Mission Cabo Verde' about the Explorations of Monaco, which the Sovereign Prince participated in last October. A cooperation agreement to strengthen relations between Cape Verde and Monaco was then signed in the presence of the two Heads of State. This visit ended with a dinner hosted by Prince Albert at the Prince's Palace.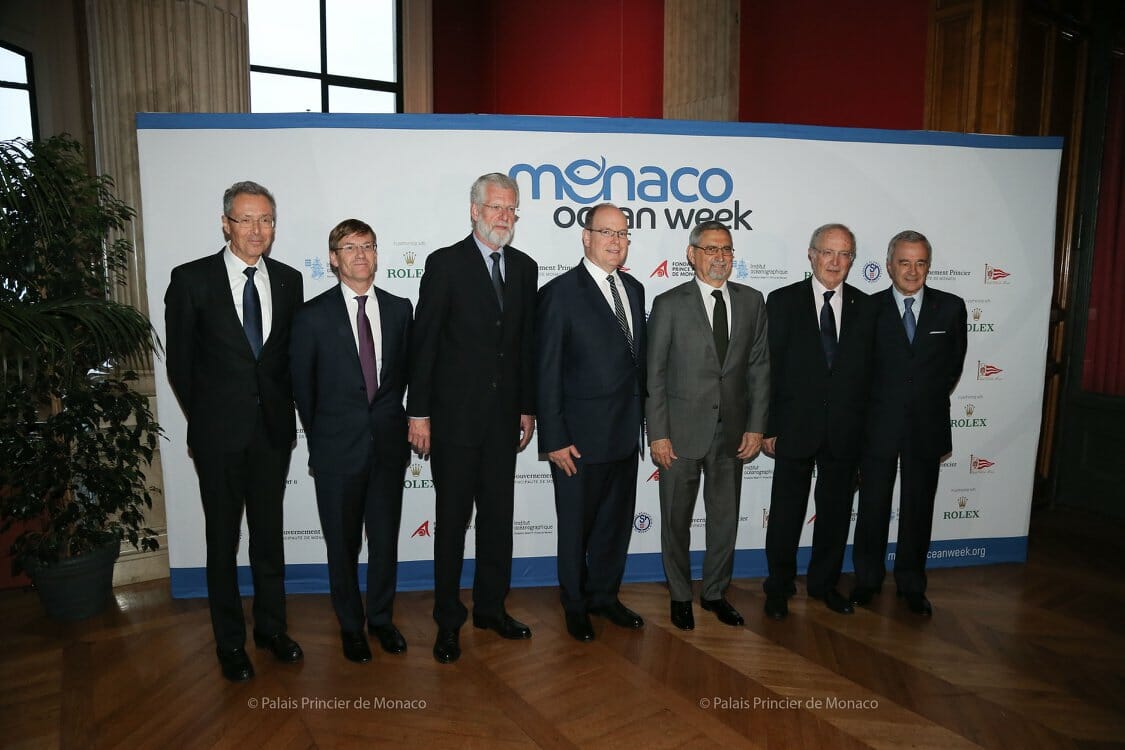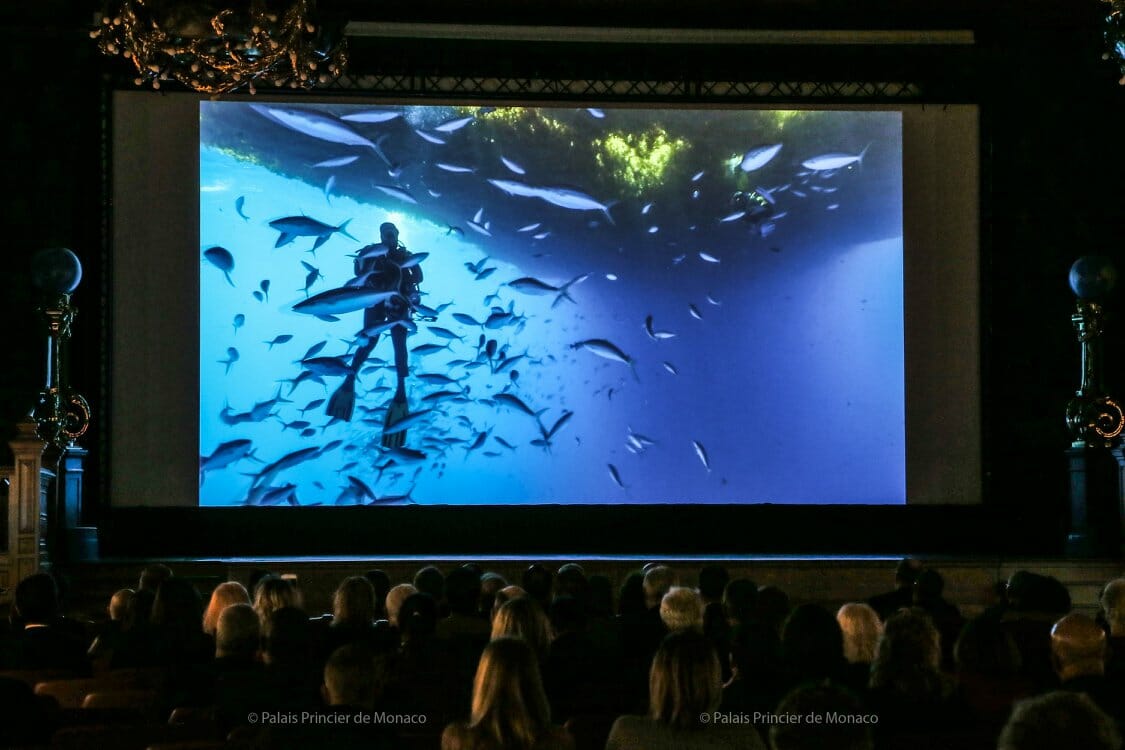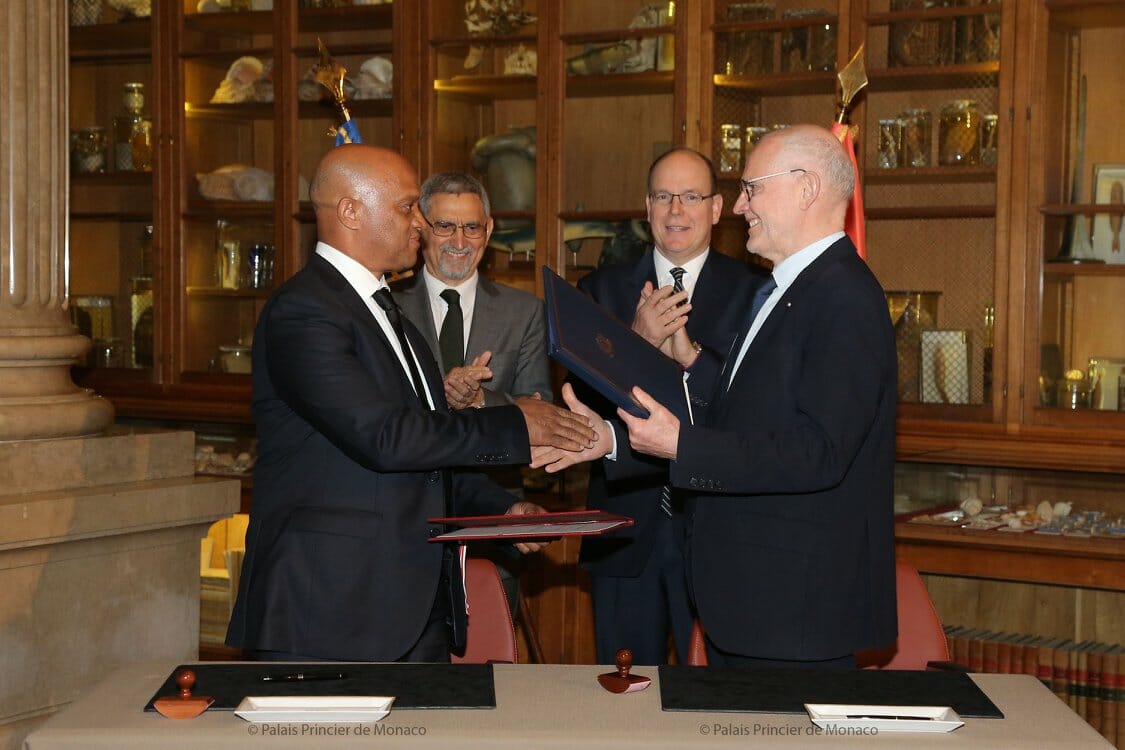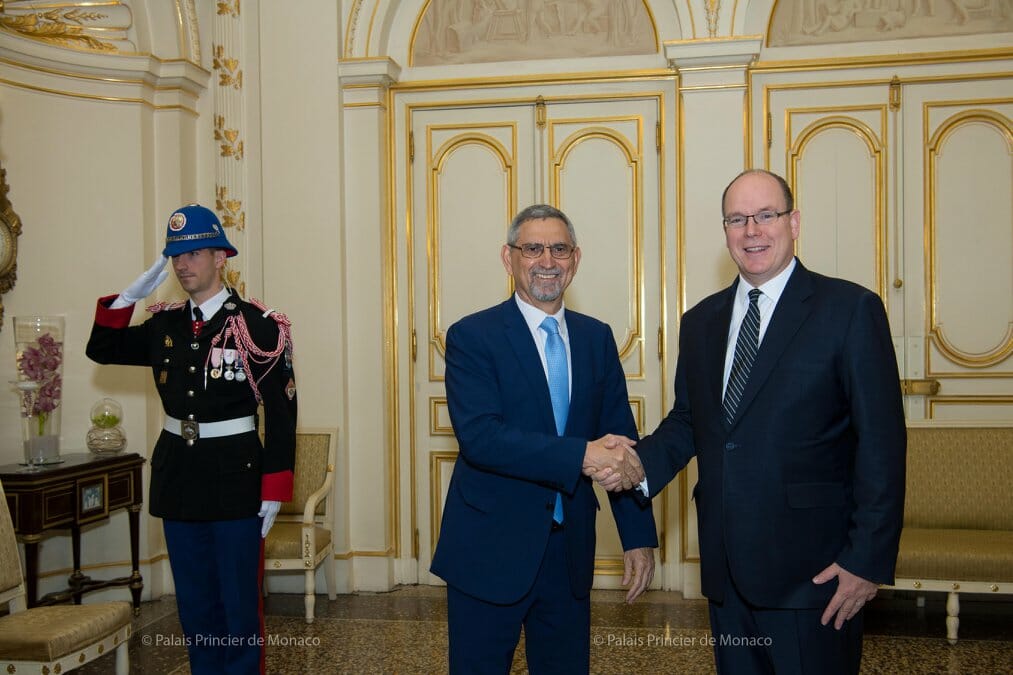 Prince Albert II, President of Cape Verde and Ségolène Royal attend EVER Fair
During his visit to Monaco, Jorge Carlos De Almeida Fonseca and the Sovereign Prince attended the 13th edition of the EVER Fair together.  Ségolène Royal, former Minister of Ecology and current Ambassador for International Negotiations for the Arctic and Antarctic was also at the fair.  Ségolène Royal has recently created an NGO called D.A. Planet, to fight against air pollution.  The EVER Fair features renewable energies and environmentally friendly vehicles and took place over three days at the Grimaldi Forum.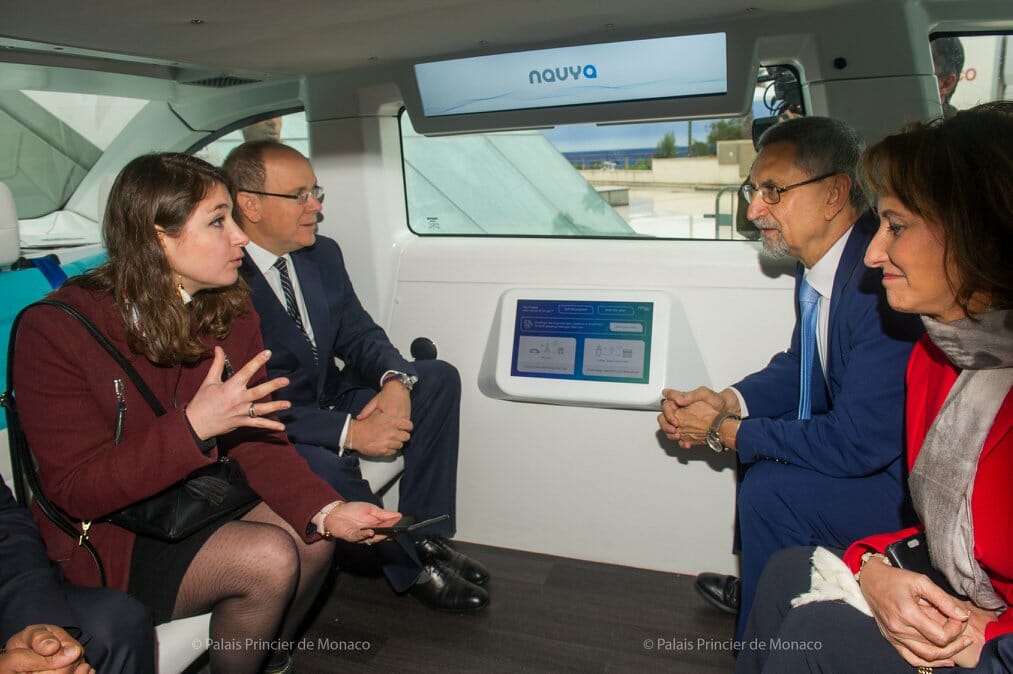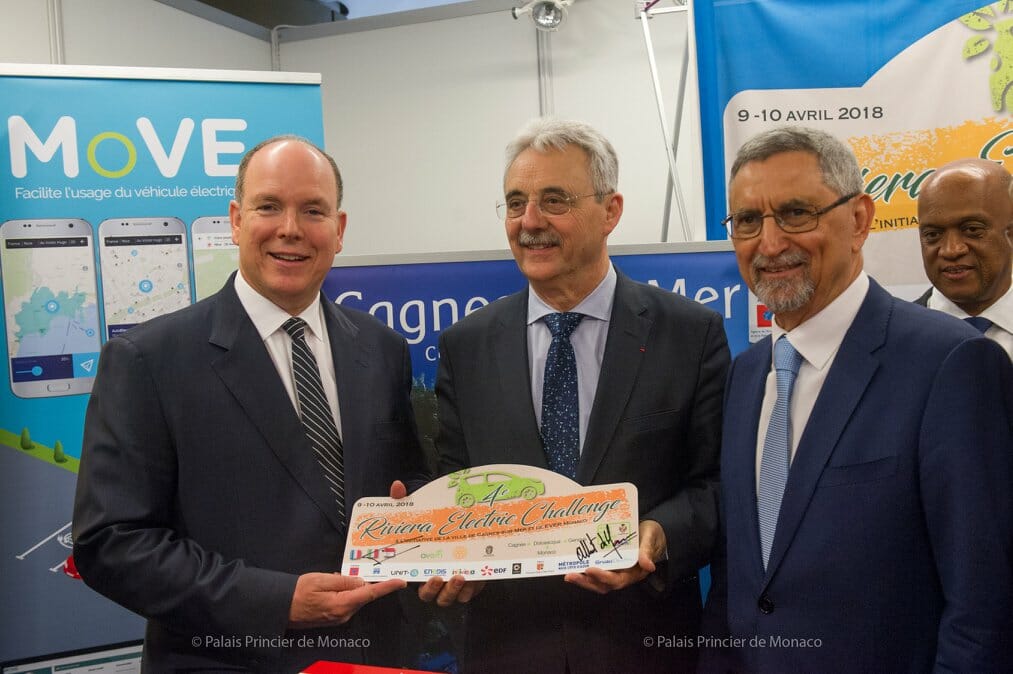 Princess Charlene Foundation Gala raises 1 Million Euros
A million euros raised! The second Riviera Water Bike Challenge Gala event for the Princess Charlene Foundation took place on Saturday night at the Monaco Yacht Club.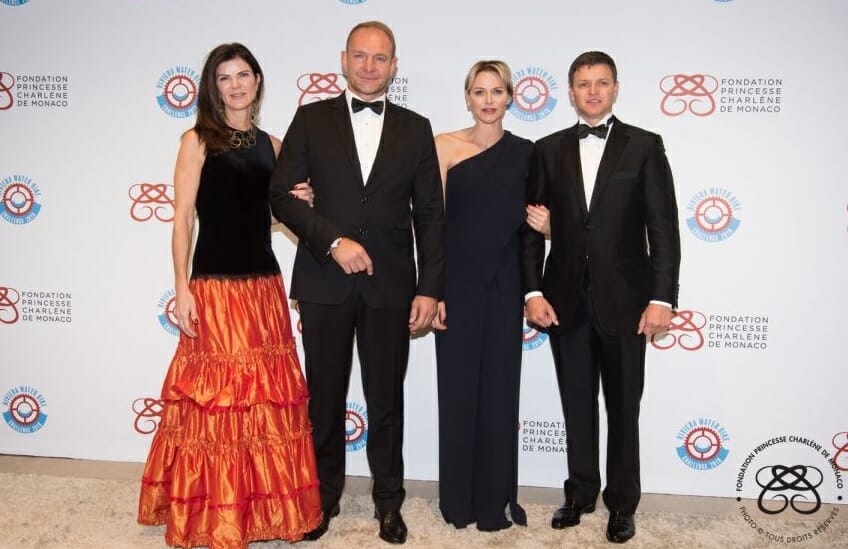 Princess Charlene emphasized her commitment to teaching people around the world how to swim. Thanks to donations collected at last year's gala, the Princess Charlene foundation was able to finance a nautical center in Burkina Faso. Since the creation of the Foundation in 2012, more than 500,000 people across 33 countries have learned how to swim, have mastered essential skills needed to prevent drowning and have learned to appreciate the values of sport that are so dear to the Princess.
The second Riviera Water Bike Challenge will take place on Sunday 17 June. Mixed teams of professional athletes and amateurs will compete in a relay race on Schiller S1-C water bikes in Monaco.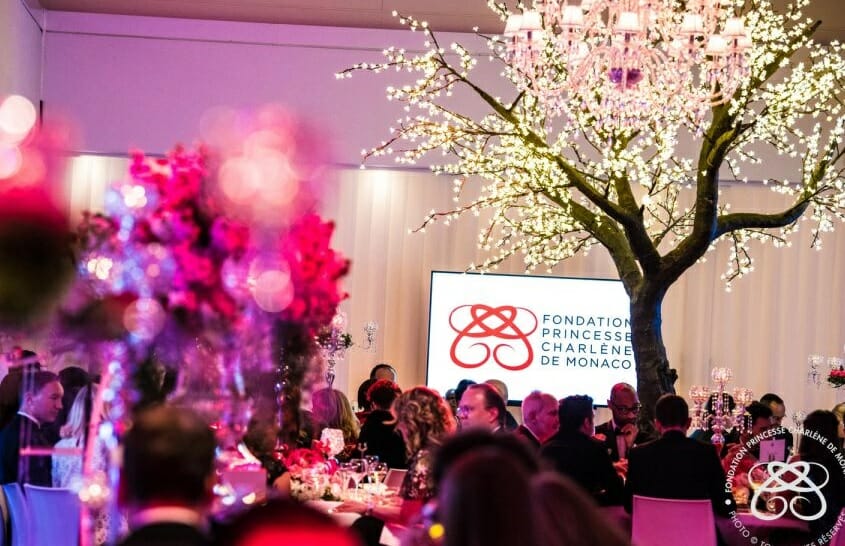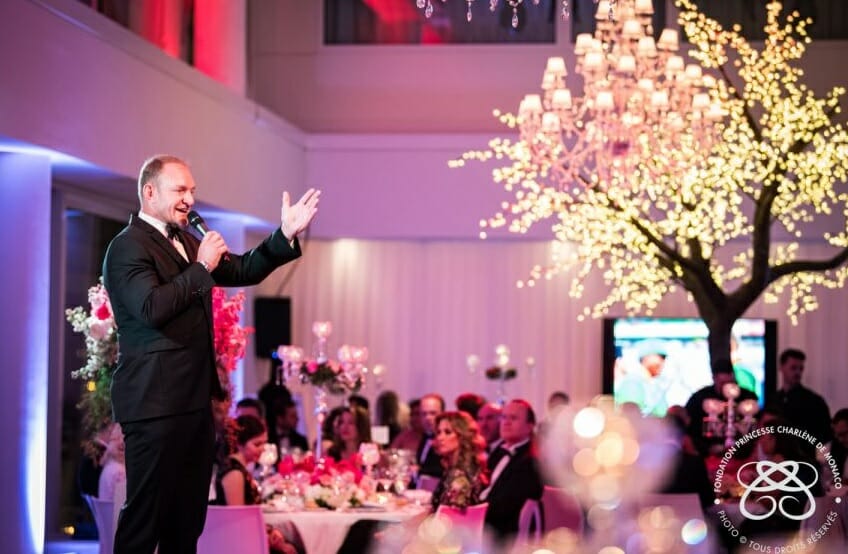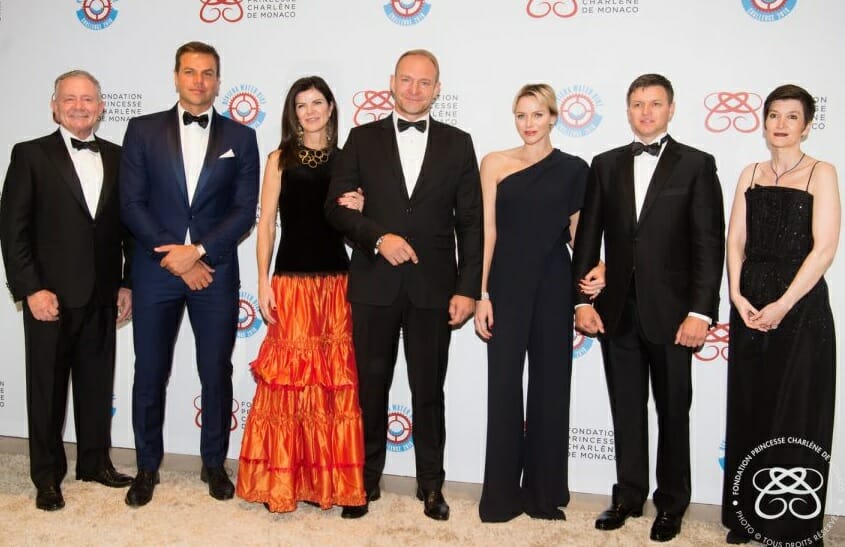 Princess of Hanover visits Ventimiglia
On 12 April, the Princess of Hanover, who is President of AMADE, Béatrice Casiraghi and the AMADE Board of Directors visited Campo Roya, a migrant reception camp in Ventimiglia, to meet unaccompanied minor migrants and families supported by the association.  Princess Caroline visited the mother-child space in the Camp, which was opened at the beginning of the year by AMADE, an association committed to the protection and empowerment of children around the world, in partnership with the Monegasque Red Cross.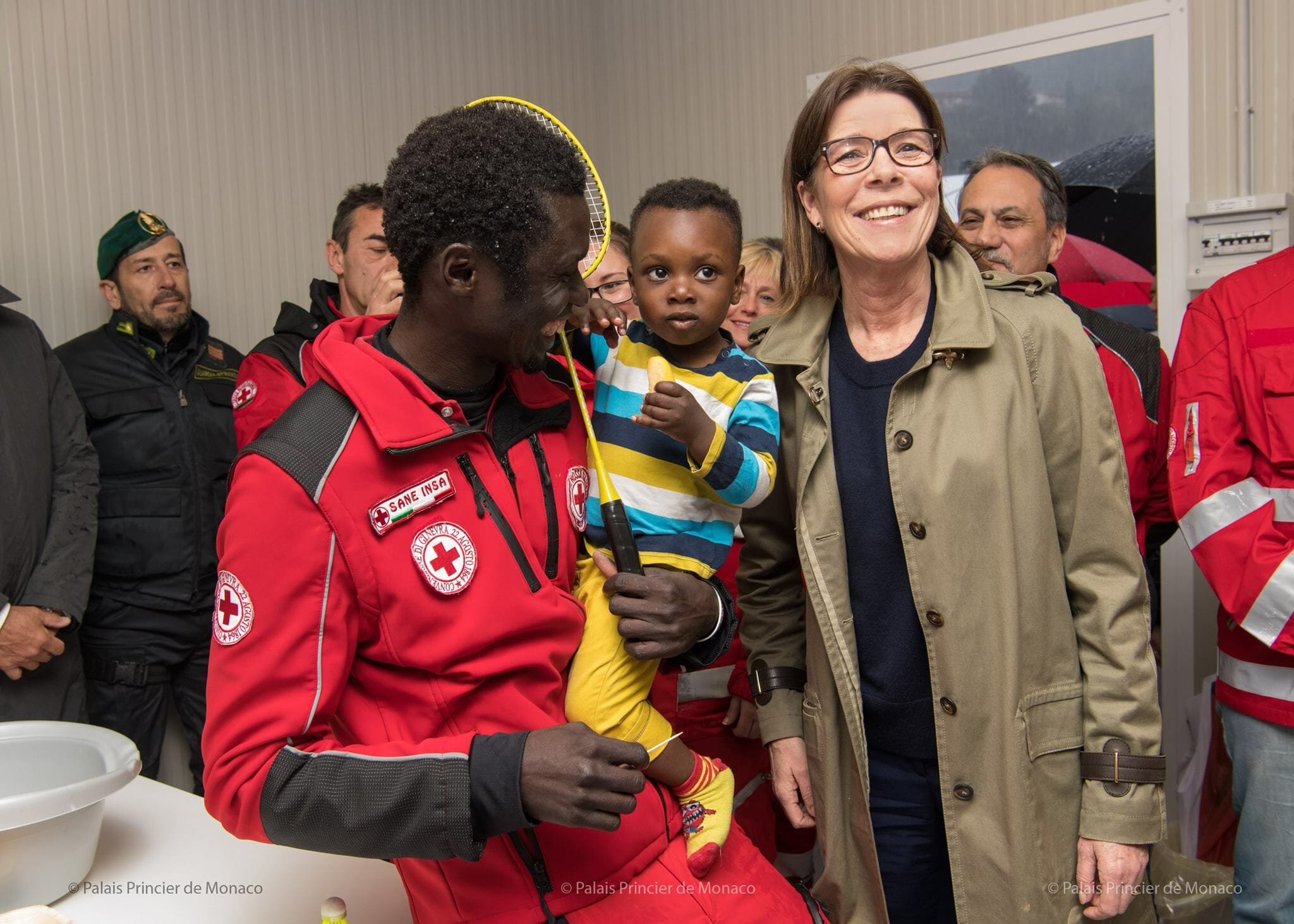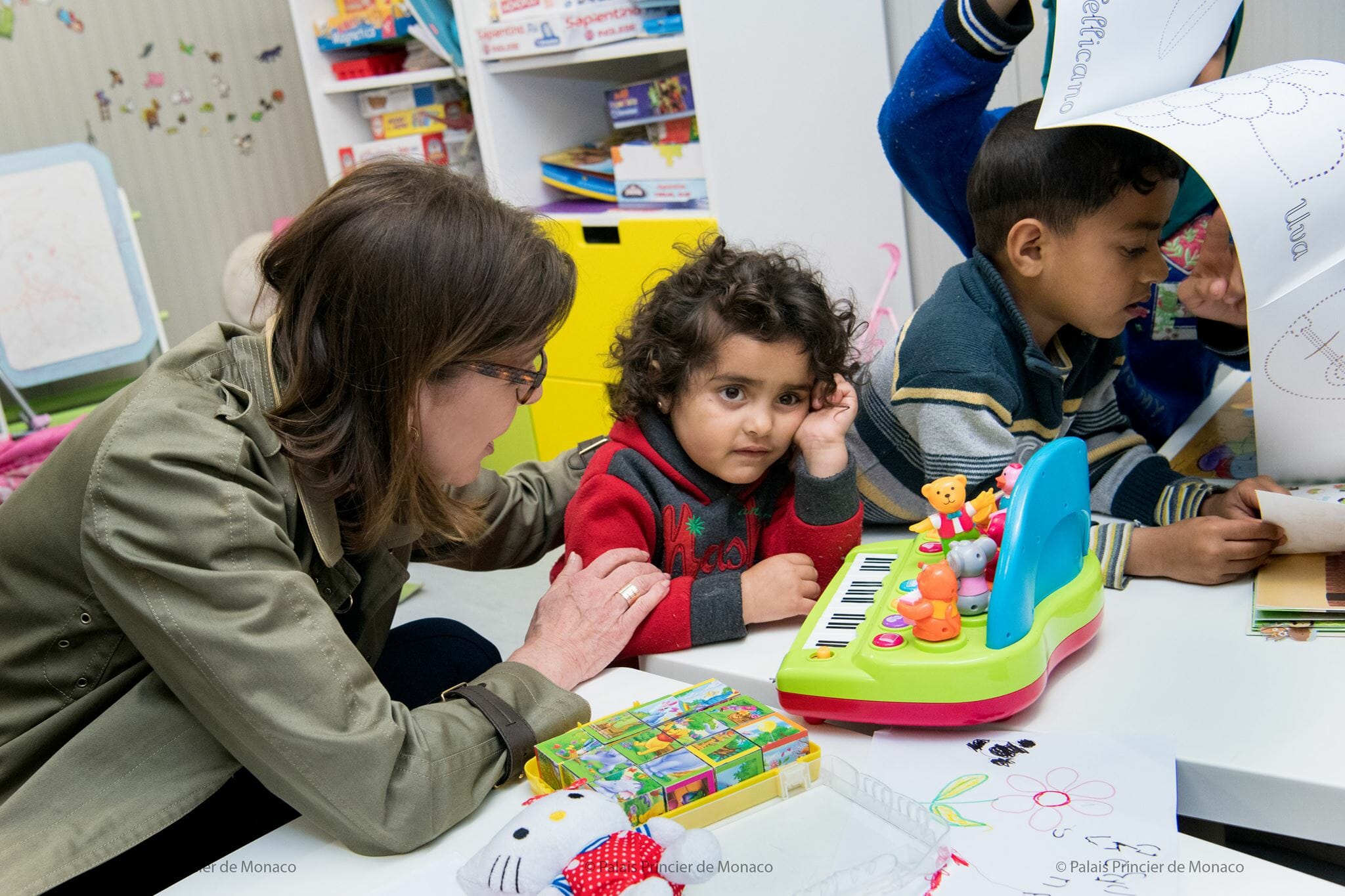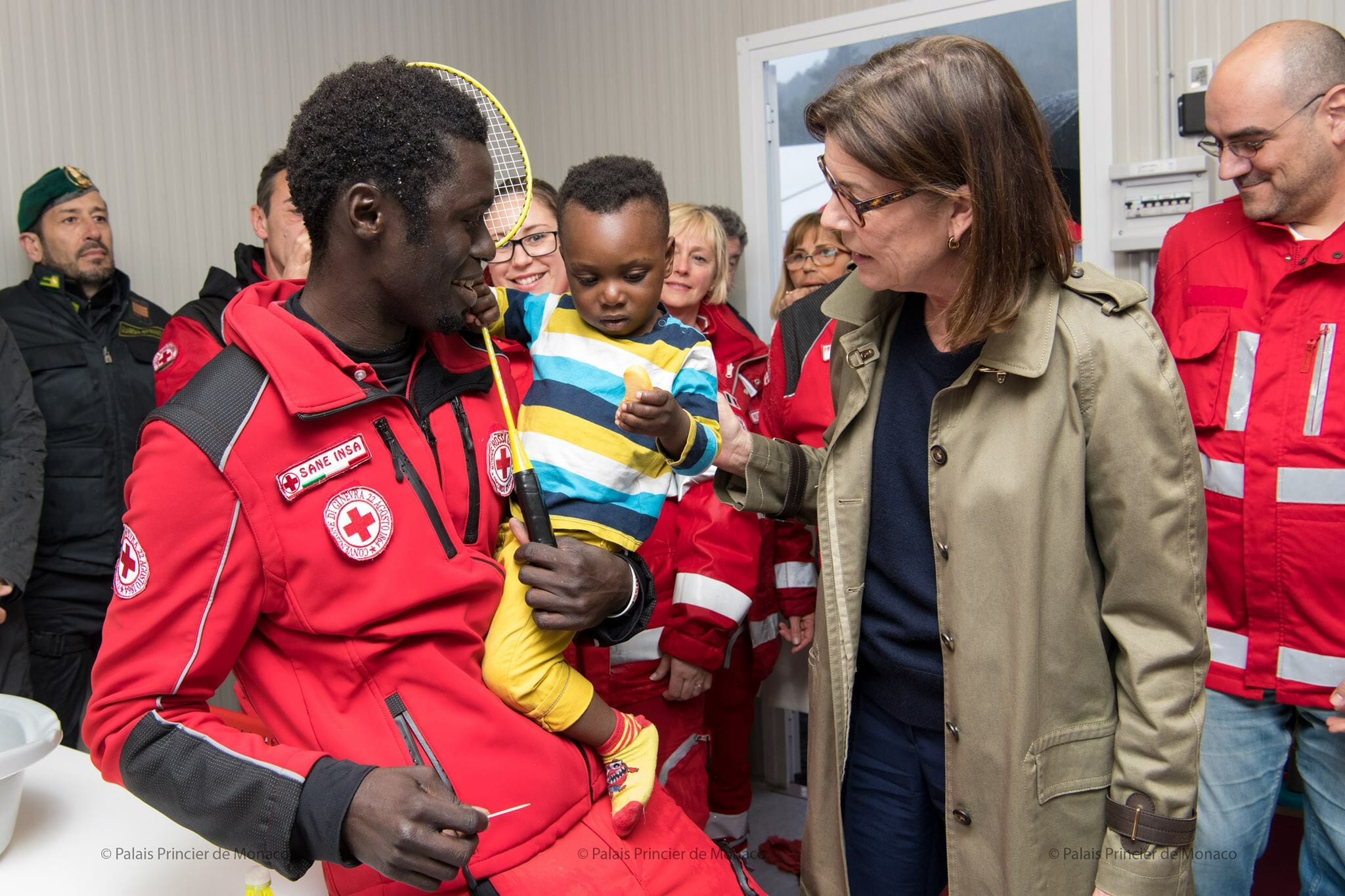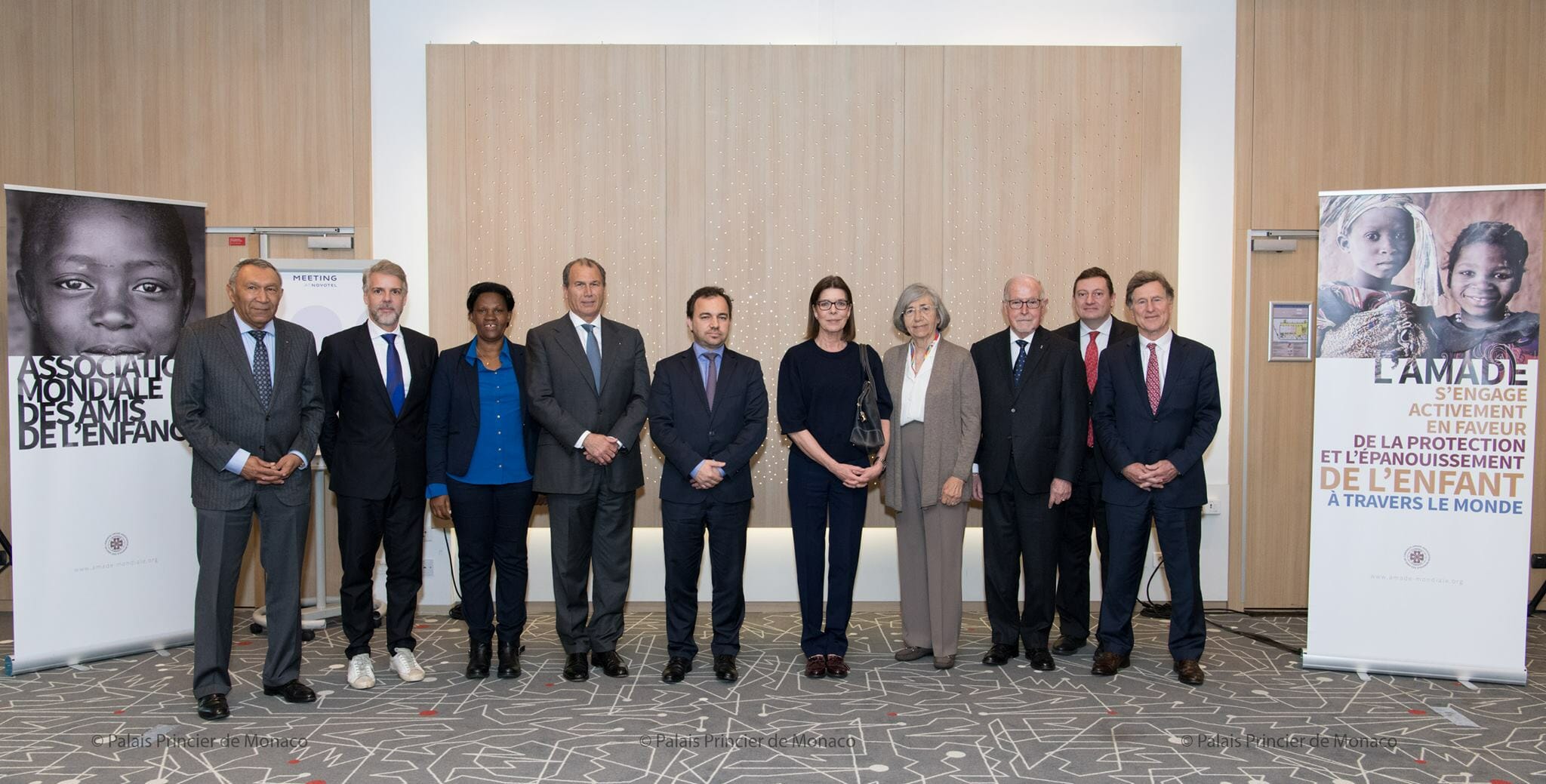 Pauline Ducruet attended the amfAR Gala 2018 in Sao Paulo
AmfAR, The Foundation for AIDS Research, presented the annual amfAR Gala Sao Paulo. On April 13, 2018, Pauline Ducruet attended the amfAR Gala in support of AIDS research, at the home of Dinho Diniz in Sao Paulo. AmFar, is one of the world's leading nonprofit organizations dedicated to the support of AIDS research, HIV prevention, treatment education, and the advocacy of sound AIDS-related public policy. (Source: http://www.newmyroyals.com)