Princely news
Prince Albert II Visits Marine Biological Laboratory in USA and other princely news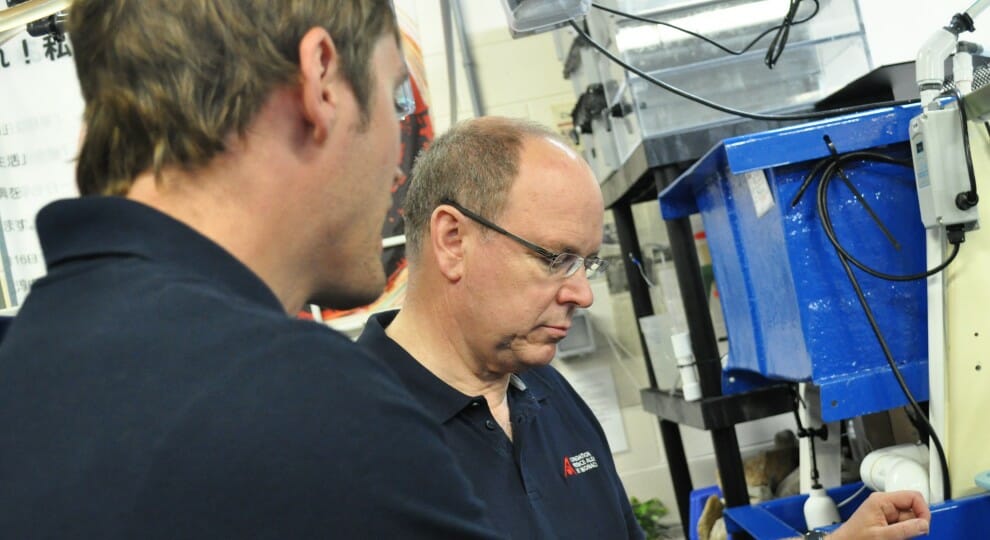 Prince Albert II Visits Marine Biological Laboratory in USA
Prince Albert II visited Woods Hole, USA to meet with scientists at the Marine Biological Laboratory (MBL). He also announced that his foundation, the Prince Albert II of Monaco Foundation, will be supporting research at the MBL for the first time.
The Marine Resources Centre at MBL is home to aquariums full of corals, sharks and thousands of cephalopods.  After going out on one of MBL's research boats, Prince Albert II looked at the sea life in the aquariums, and even, at the invitation of Bret Grasse, manager of cephalopod research at MBL, fed an octopus.  Bret Grasse said he's grateful the Prince's foundation will be supporting research at the MBL.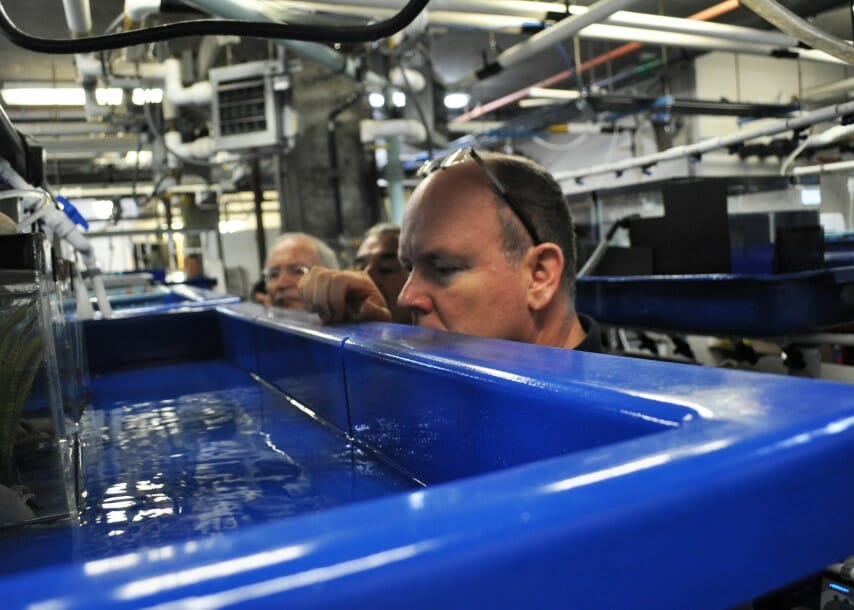 The Prince also announced that his foundation will be funding SeaBase, a new project from MBL concerning the genomes and microbes of marine organisms. John B. Kelly, president of the U.S. chapter of the Prince Albert II of Monaco Foundation, said that the oceans have a wealth of information that we really just are barely tapping yet.
Prince Albert  said that our oceans are greatly under threat, despite their size and their vital contributions to humanity. He also said that to move forward in Monaco, or on the beautiful New England coast, we have only one resource, and that is knowledge, understanding, and science.
Princess Stephanie at the 14 July celebrations in Monaco
The President of France will receive the sovereign in Paris in September. This first meeting between the two heads of state was announced by Marine de Carné-Trécesson, the ambassador of France in Monaco, during celebrations on 14 July in the Principality. Nearly 400 guests attended the celebrations, including Princess Stephanie.
Princess Charlene visits Benoni town of South Africa
Princess Charlene of Monaco is currently in Johannesburg city of South Africa to attend the Mandela Day 2018. Nelson Mandela International Day (or Mandela Day) is an annual international day in honour of Nelson Mandela, celebrated each year on 18 July, Mandela's birthday. 2018 marks the centenary of the birth of Nelson Mandela. The Princess met with representatives of charities associations present in South Africa at Emperors Palace On July 11, 2018 in Johannesburg. Princess Charlene will be visiting several orphanages in Benoni to commemorate the Mandela Day. (Source: www.newmyroyals.com)