Princely news
Prince Jacques and Princess Gabriella's First Day of School and other princely news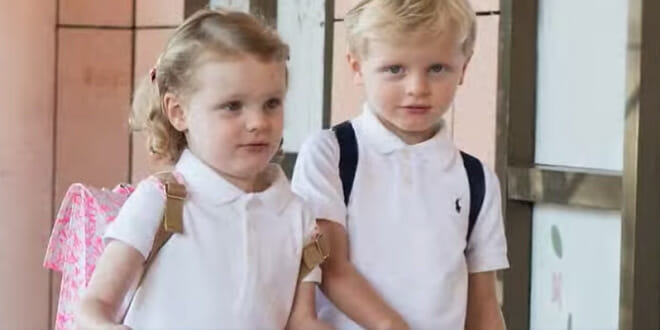 Prince Jacques and Princess Gabriella's First day of School
Prince Jacques and Princess Gabriella attended their first day of kindergarten on Wednesday 12 September. The three year old twins put on backpacks and matching white polo shirts for their first day at La Petite école, where they are registered. The Bilingual Montessori pre-school has just opened in a brand new building in Monaco.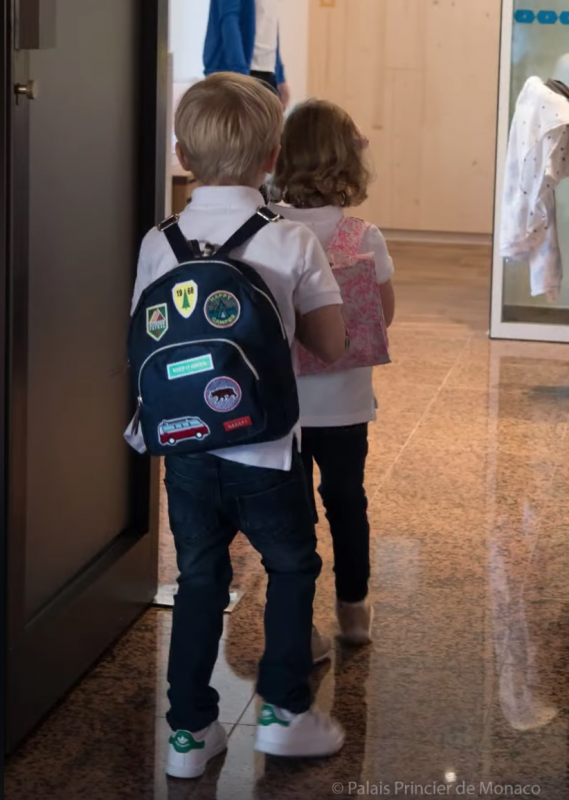 Although Prince Albert and his sisters, Princesses Caroline and Princess Stephanie were essentially homeschooled by private tutors when they were children, Jacques and Gabriella began attending public day care last year. Prince Jacques and Princess Gabriella will be turning four on the 10th of December.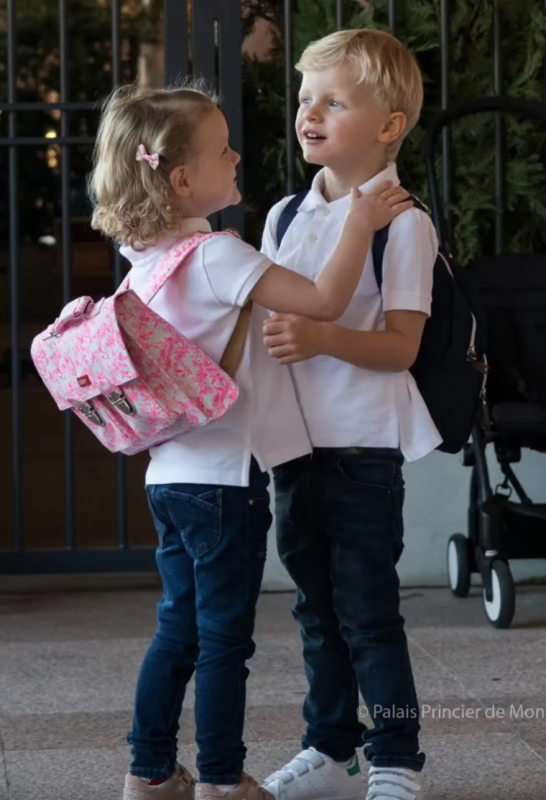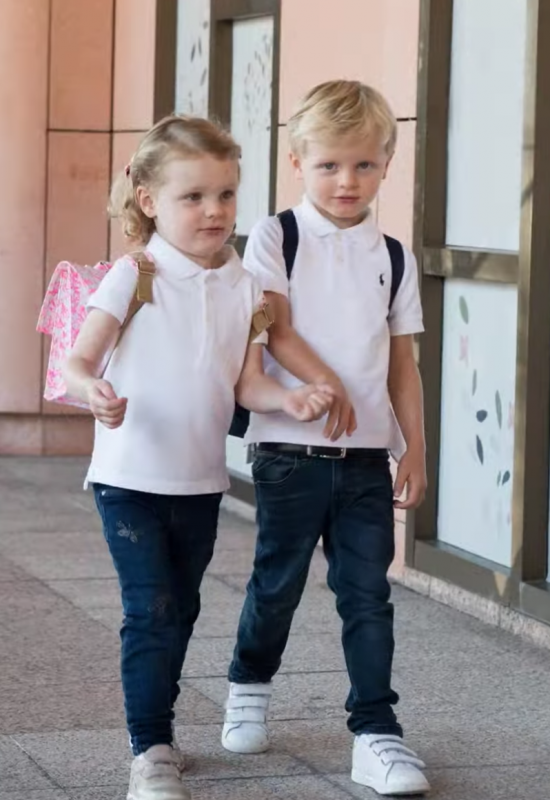 Cap d'Ail Stadium renamed after Didier Deschamps!
The Marquet football stadium was renamed "Didier Deschamps" after the local football manager who helped bring the world cup home to France. Didier Deschamps unveiled the new plaque bearing his name in front of over 400 spectators, in the municipality he's called home since 2001.
The newly renamed stadium is a stone's throw away from Louis II, where the footballer began his career as a manager (he helped the Monegasque club win the Coupe de la Ligue in 2003 and was named Ligue 1 Manager of the Year in 2004). Prince Albert II attended the event as a friend and neighbour of the celebrated footballer.
This summer, Team France were crowned champions for the second time in history after one of the most thrilling World Cup finals ever. And it's not over, Prince Albert II said in his speech, there may be other titles.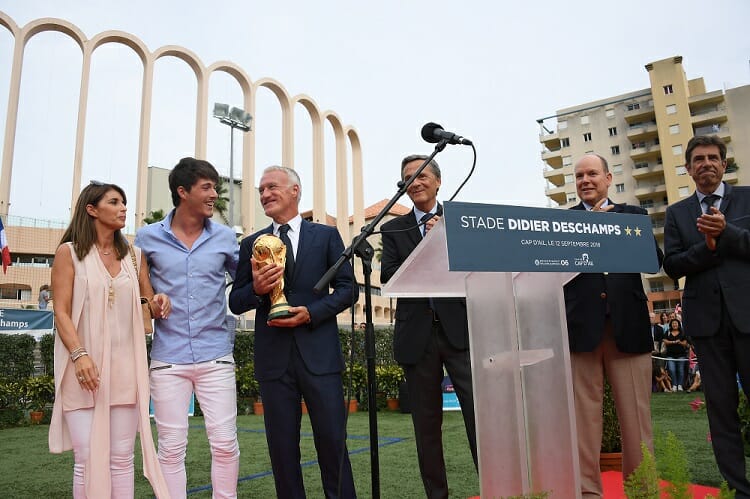 In front of the cheering crowd, Didier Deschamps, Didier's family and Prince Albert II held up the most important trophy in football, the legendary FIFA world cup, which will belong to France for the next four years.