Princely news
Princely Family attend St. Dévote Rugby Tournament and other princely news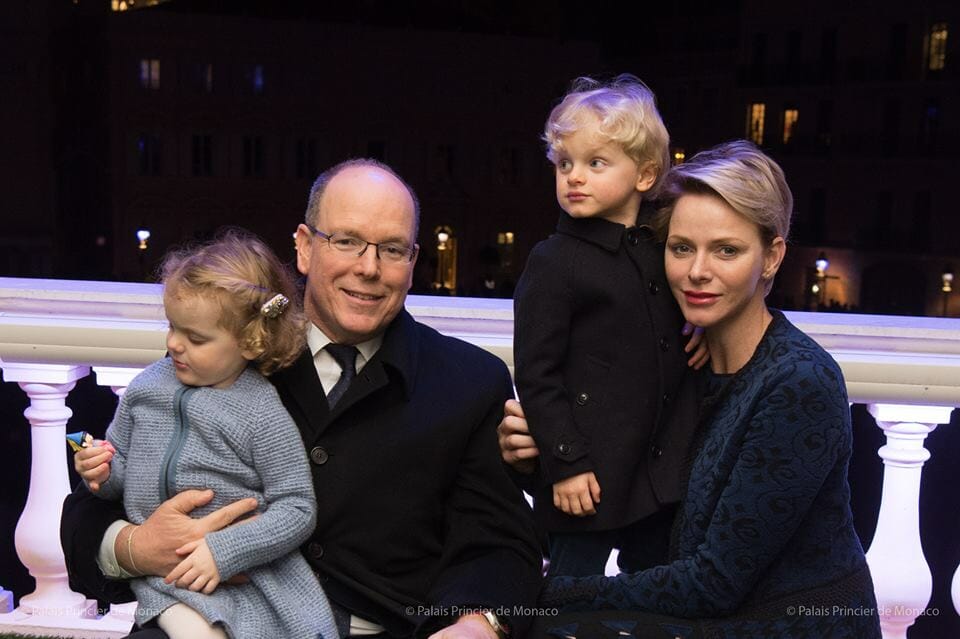 Princely Family attend St. Dévote Rugby Tournament
Prince Albert, Princess Charlene, Prince Jacques and Princess Gabriella attended the 8th St. Dévote Rugby Tournament, organized by the Monegasque Rugby Federation with the support of the Princess Charlene Foundation of Monaco. The tournament welcomed 350 children under 12 years of age from 13 different countries.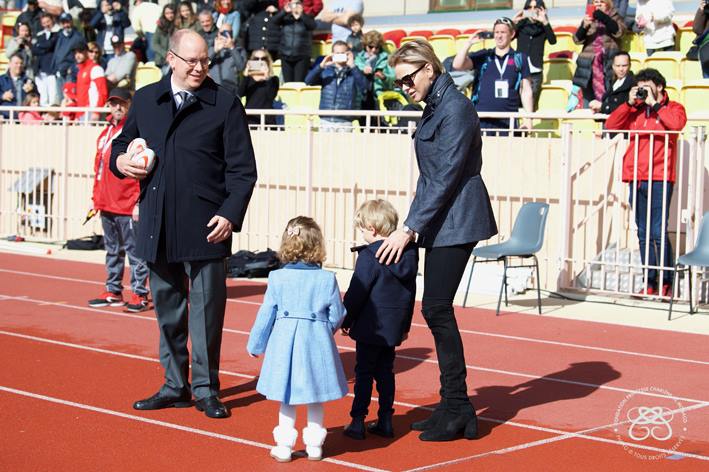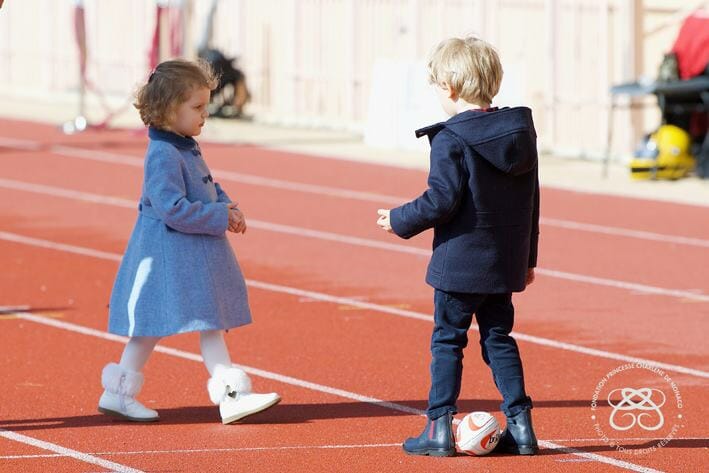 All the children who participated gave their very best to the tournament and even Prince Jacques seemed to love playing with the rugby ball. Tunisia played with Scotland in the final and won the tournament.  The Sainte Devote Trophy was won by Monaco and Princess Charlene herself presented the trophies to the teams.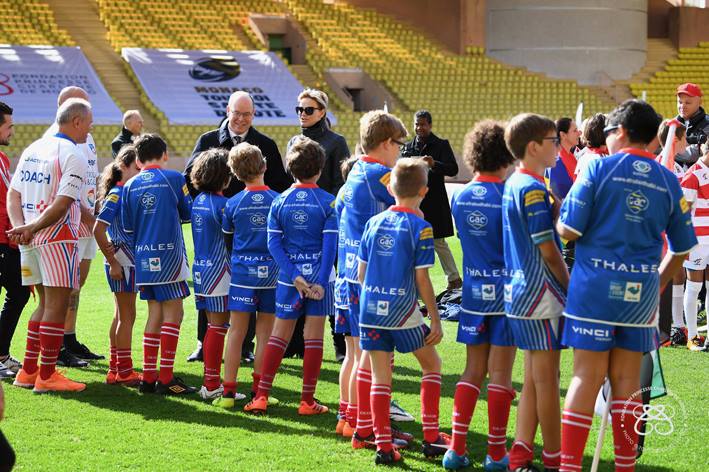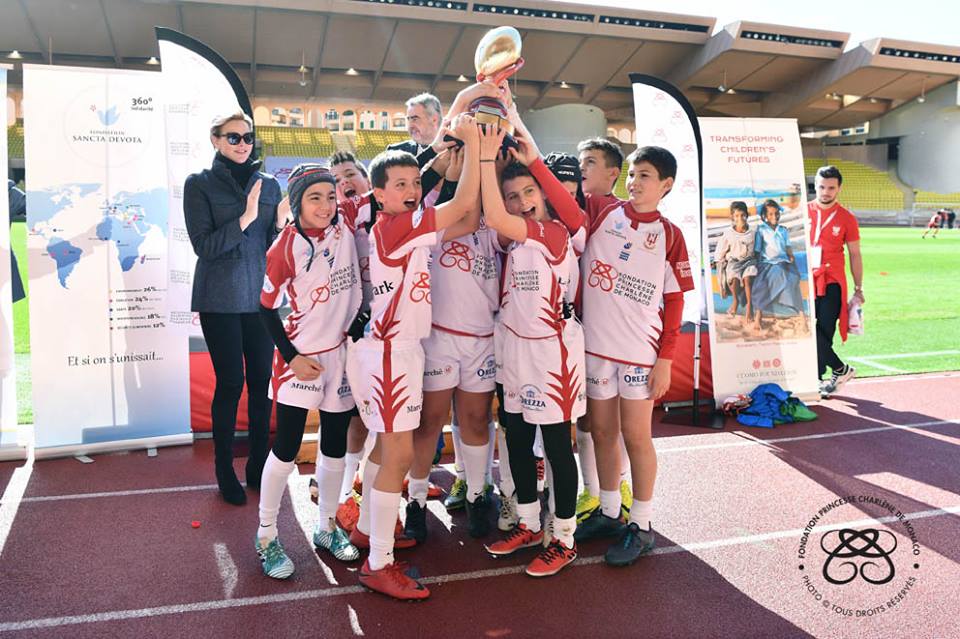 Prince Albert and his family watched Good Friday procession
On the occasion of Good Friday, on March 30, 2018, Prince Albert, Princess Charlene and their children Crown Prince Jacques and Princess Gabriela watched the traditional procession of the Dead Christ at the balcony of Monaco Prince's Palace. Good Friday is a religious day and the first Friday before the Easter. On Good Friday, people across the world memorialize crucifying and death of Jesus Christ. (Source: http://www.newmyroyals.com)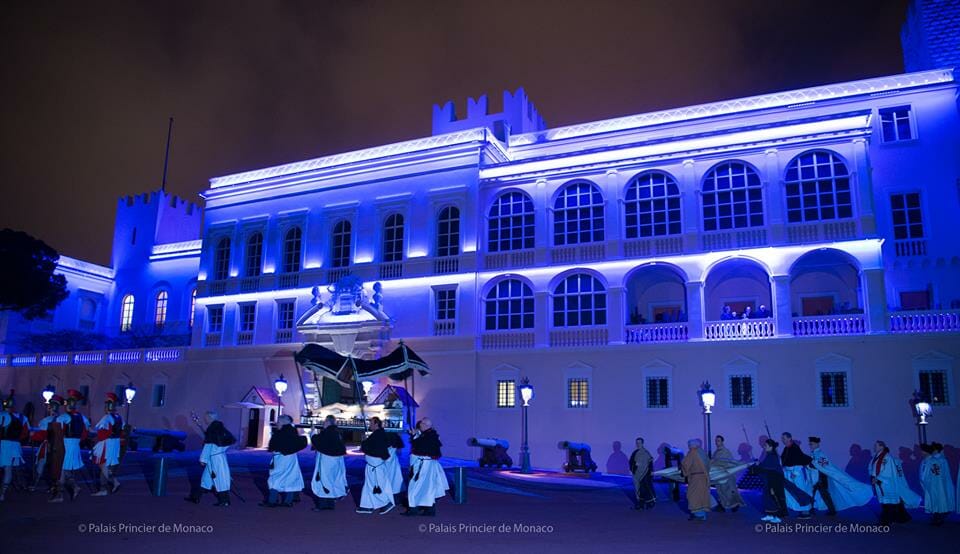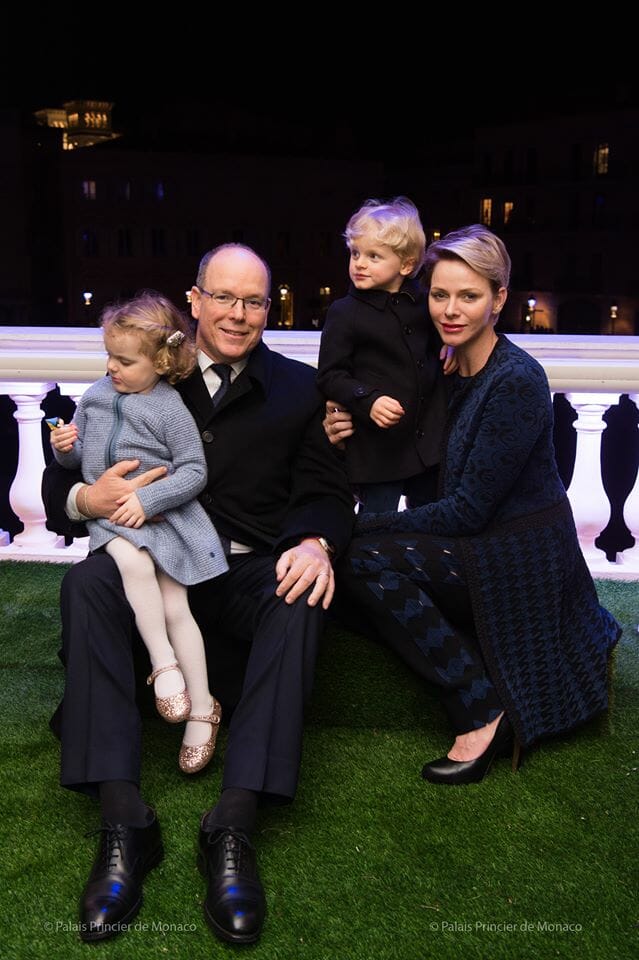 Beatrice Borromeo shows off her Baby Bump!
In front of 900 guests at the Rose Ball, Beatrice Borromeo, Pierre Casiraghi's wife, unveiled her baby bump. Beatrice Borromeo was radiant in a beautiful black dress from the Italian house Alberta Ferretti on Saturday night, and there was no hiding the baby bump at the ball, organized by Her Royal Highness the Princess of Hanover.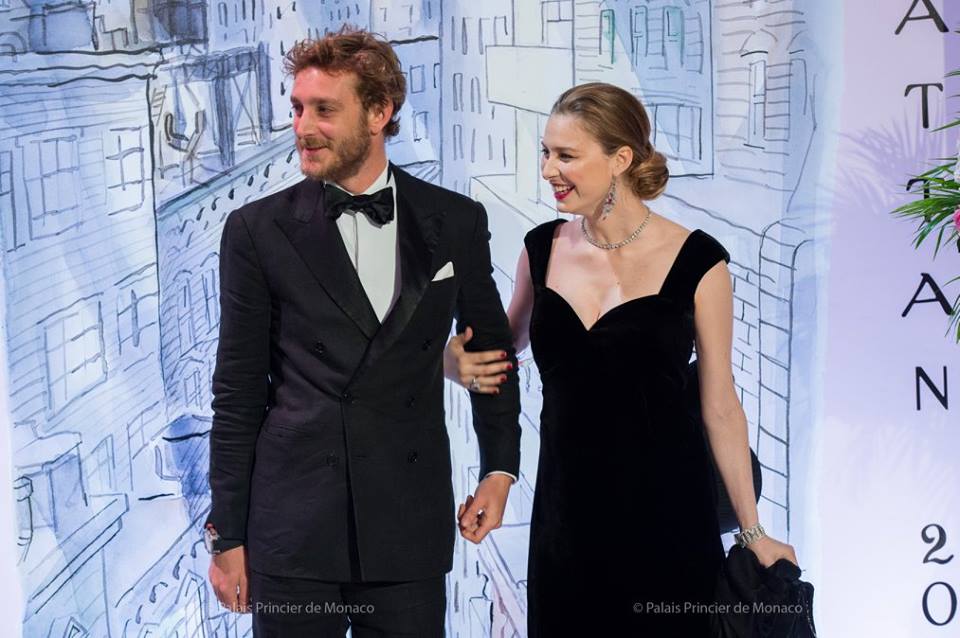 Pierre Casiraghi and Beatrice Borromeo fell in love at first sight in 2008 and have been living in a modern fairy tale ever since. The couple gave birth to a little boy on the 28th of February 2017 at the Princess Grace Hospital in Monaco.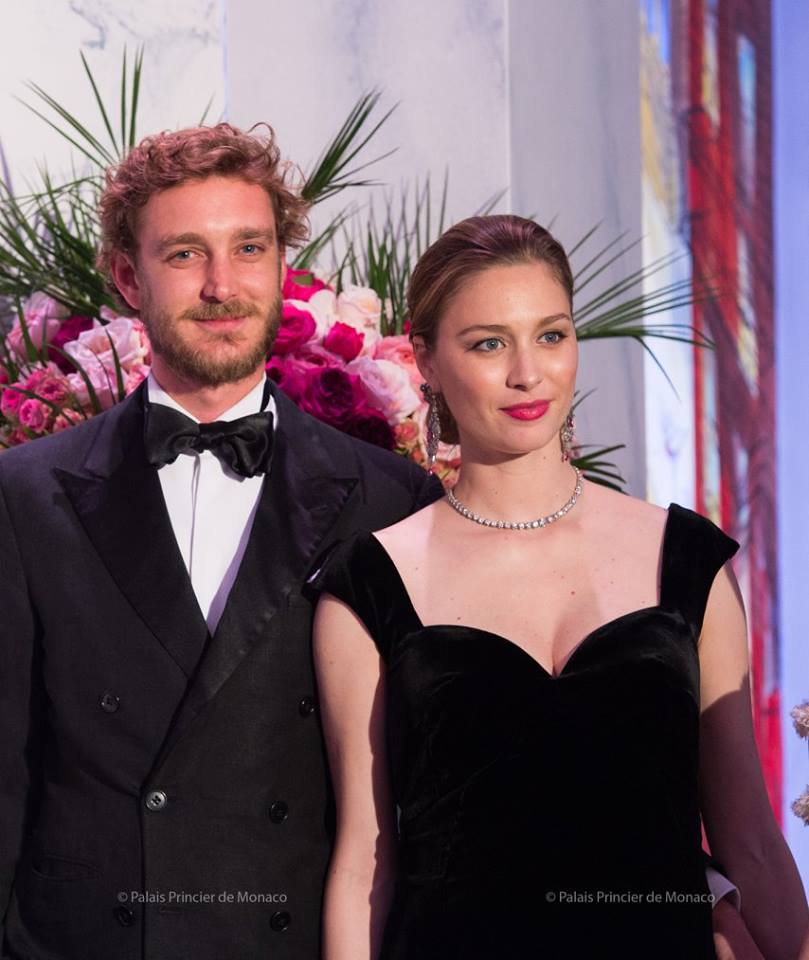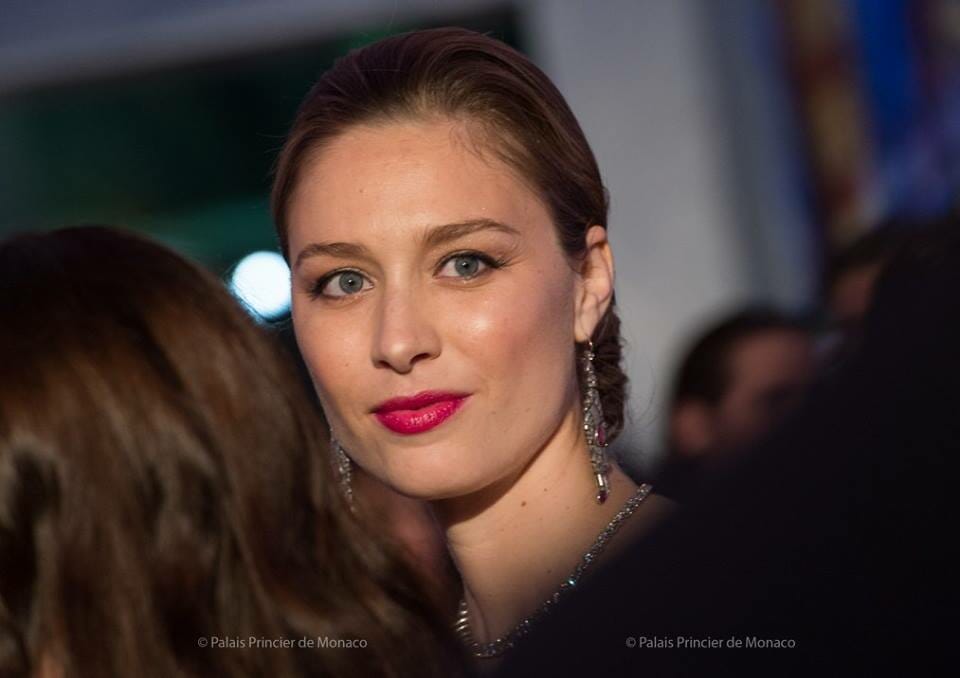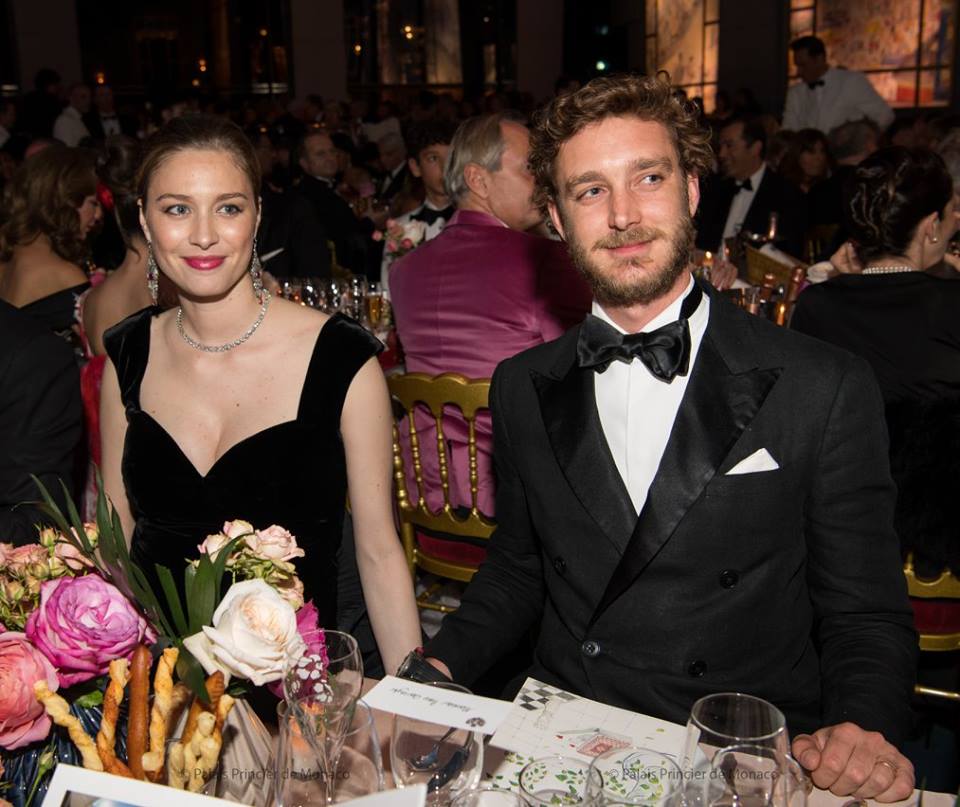 Pauline Ducruet and Jazmin Grimaldi finish Aïcha des Gazelles
Pauline Ducruet and Jazmin Grace Grimaldi crossed the finish line at the Aïcha des Gazelles on Saturday the 31st of March in Essaouira, Morocco. Both women finished the off-road rally in very honourable places!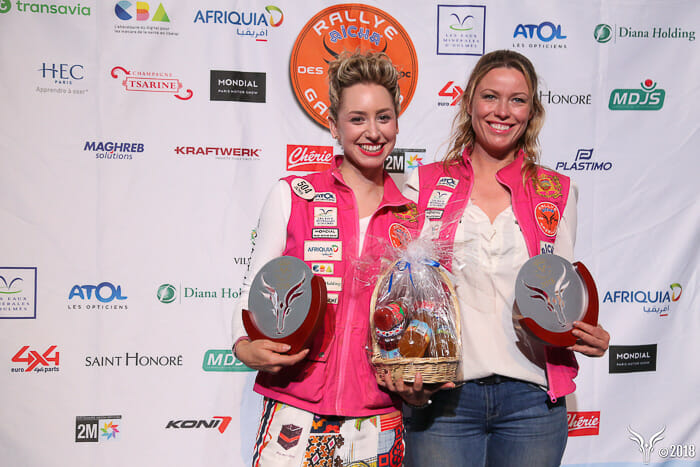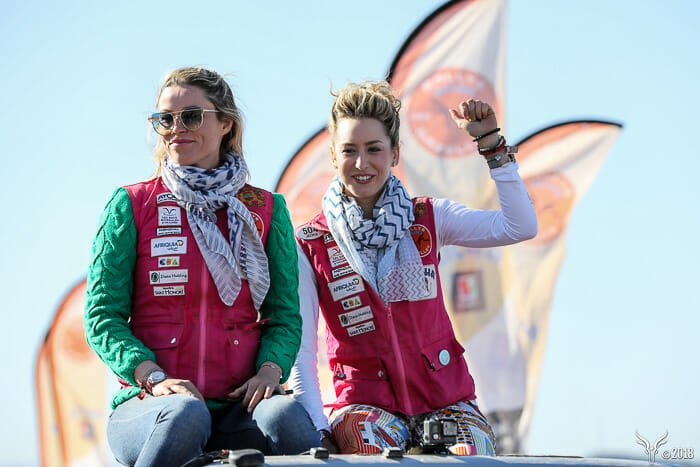 330 teams composed of women from 20 to over 60 competed in 6 challenges using only maps and compasses. Jazmin Grace Grimaldi, the daughter of Prince Albert II, and Kiera Chaplin, her teammate, were one of 5 teams who competed in the E-Gazelles in an electric vehicle and placed third overall with their Citroën Bluesummer.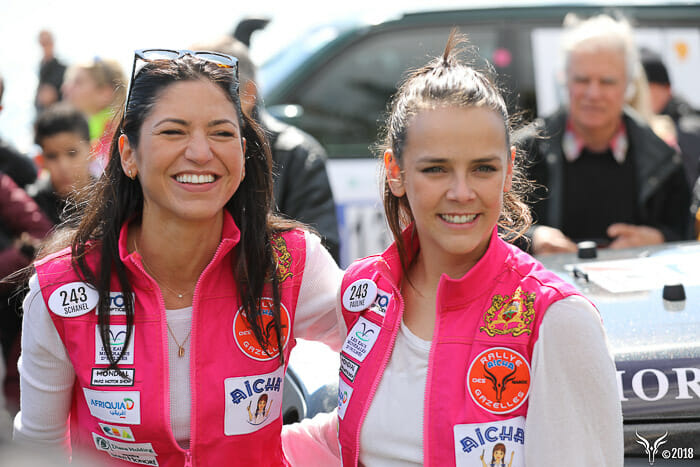 Pauline Ducruet and Schanel Bakkouche finished in 81st place overall out of 147 competitors in the '4X4 / Truck' category. The two girls progressively climbed the rankings since the start of the rally, finishing in 115th place at the end of the first stage, 36th in the 4th, 29th in the 5th and 29th in the 6th. Amazing results for a team who competed in the Rallye des Gazelles for the first time!