Latest news
Sport
A Beautiful Battle: Roca Team was so close. Triumphs Surely Waiting in the Wings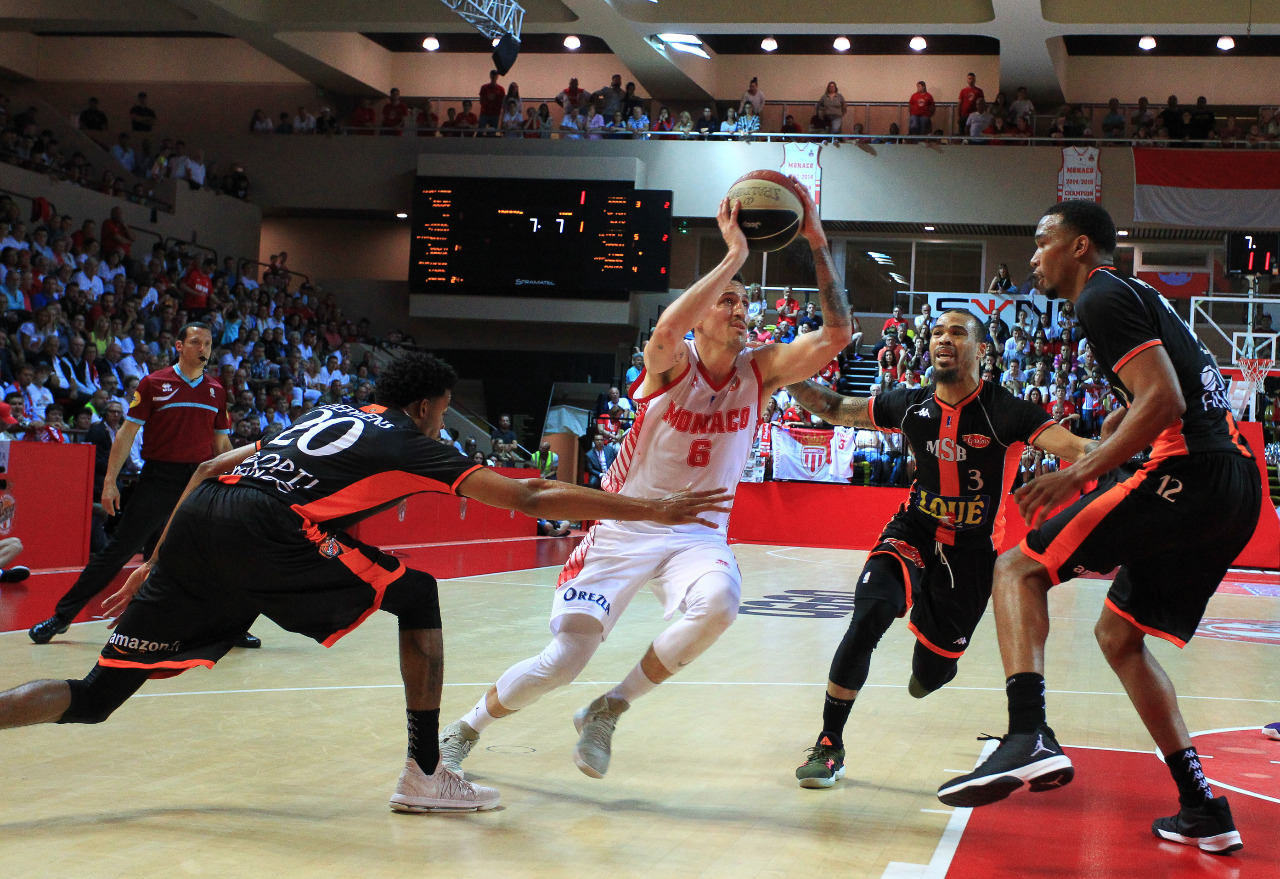 It was a series like no other. Brave young hearts, dominant in the League, AS Monaco basketball team (Roca Team) gave us all extraordinary moments to always remember.
In the first game of this Championship final we got exactly what we wanted to see, intensity and thrills and the Red and Whites sealing a win away from home. Gerald Robinson and Chris Evans playing for Monaco were superb, were they not. These Roca Team stalwarts ensured Monaco kept control of the game. Not an easy win by any means; just 4 seconds from the end at 79-77 the Manceaux could have turned the tables with a three pointer shot from a distance. Two free throws later from the brilliant Gerald Robinson and it was to the dressing room for the Manceau with their tails between their legs.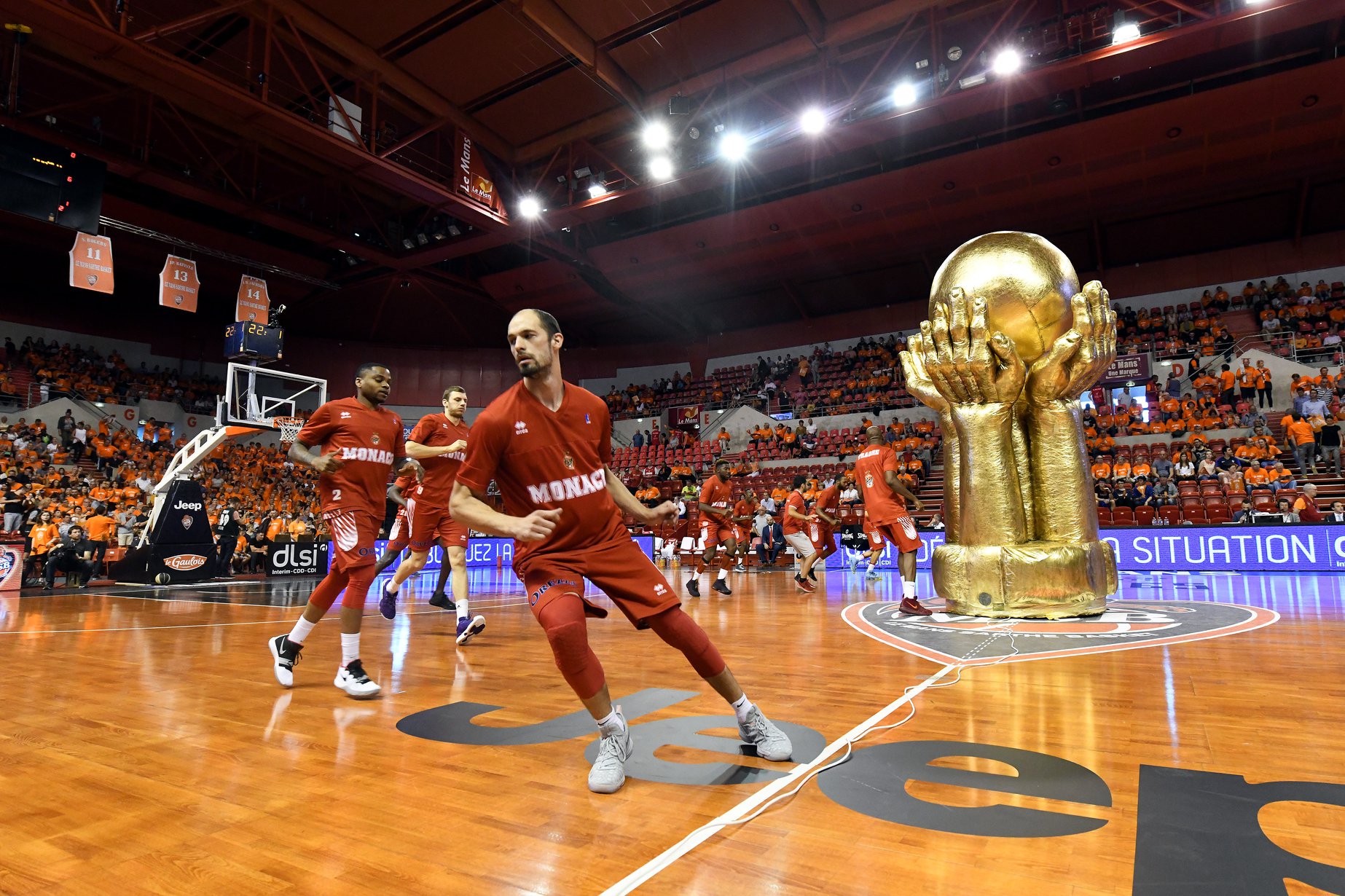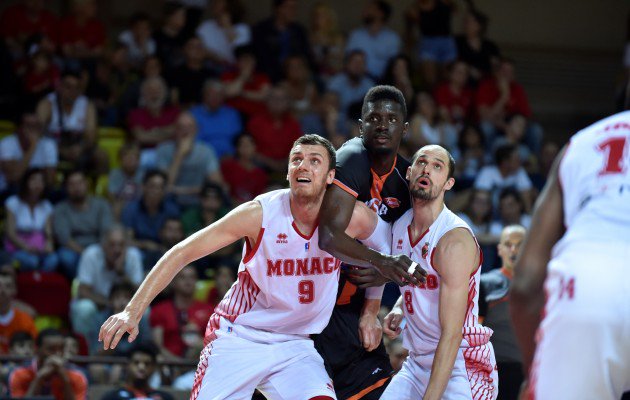 One win in the bag for Monaco and their fans utterly jubilant. Even in Monte Carlo the stocks of Methuselahs of Champagne might not have equalled the demand. Sport though is not predictable – sport is full of surprise, setbacks, tension, courage and knife edges. And so it was to be. And it hurt just a little bit more because it was at home. Game two and the Roca Team defence inexplicably capitulated. Everyone has a bad day, and this was it for the Monaco defence, letting the Manceau leap to a 10-point lead in less than ten minutes. Monaco never goes a match without some dazzling play and the fans roared when with lighting rapidity 5 points were quickly lopped off the Le Mans lead. But that was the best of the day's play for Monaco who could not stop their Le Mans opponents Mykal Riley and Justin Cobbs from finding the basket.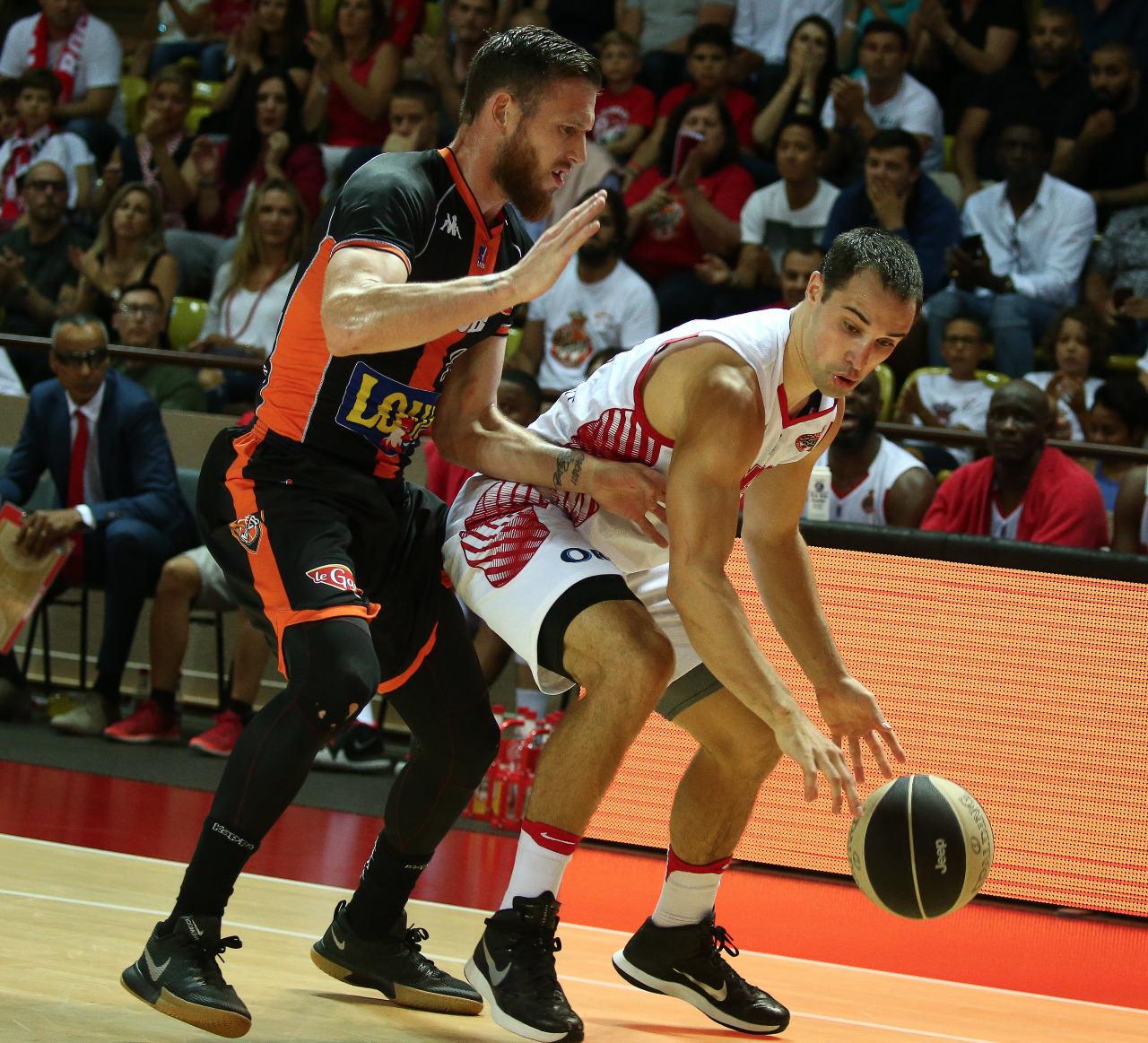 One game each – this is now an electrifying series. Monaco is being tested. And this is the point which says a lot about Monaco because they came racing out of the blocks in game 3 dominating the first quarter. A courageous young team, excitement and nerves allowing their performance to peak a little too early in the game. And if your shooting from a distance lets you down, the match starts to be an uphill climb. Shining moments from Roca Team's player Elmedin Kikanovic were not enough to stop Le Mans taking a two to one game lead in the series after game three.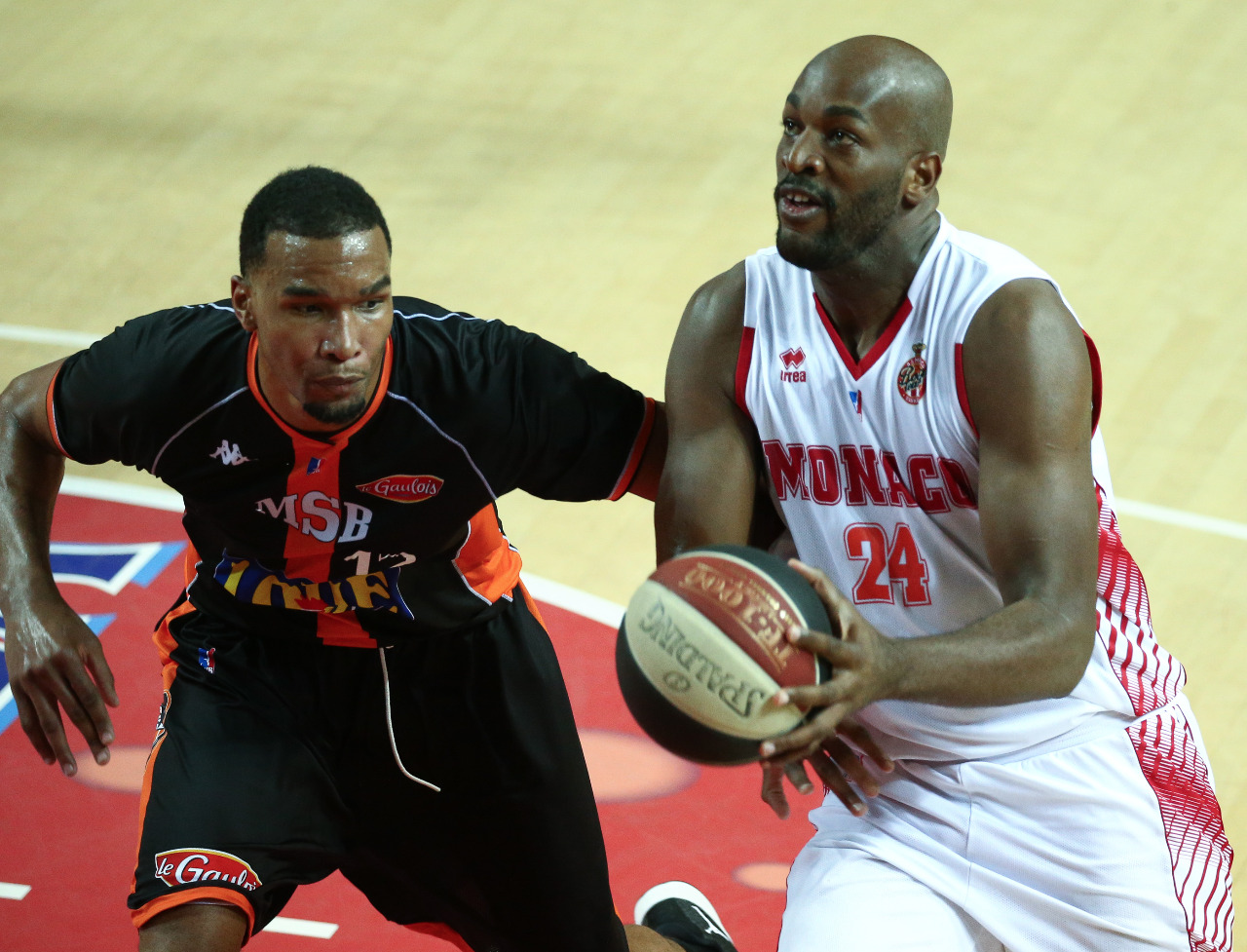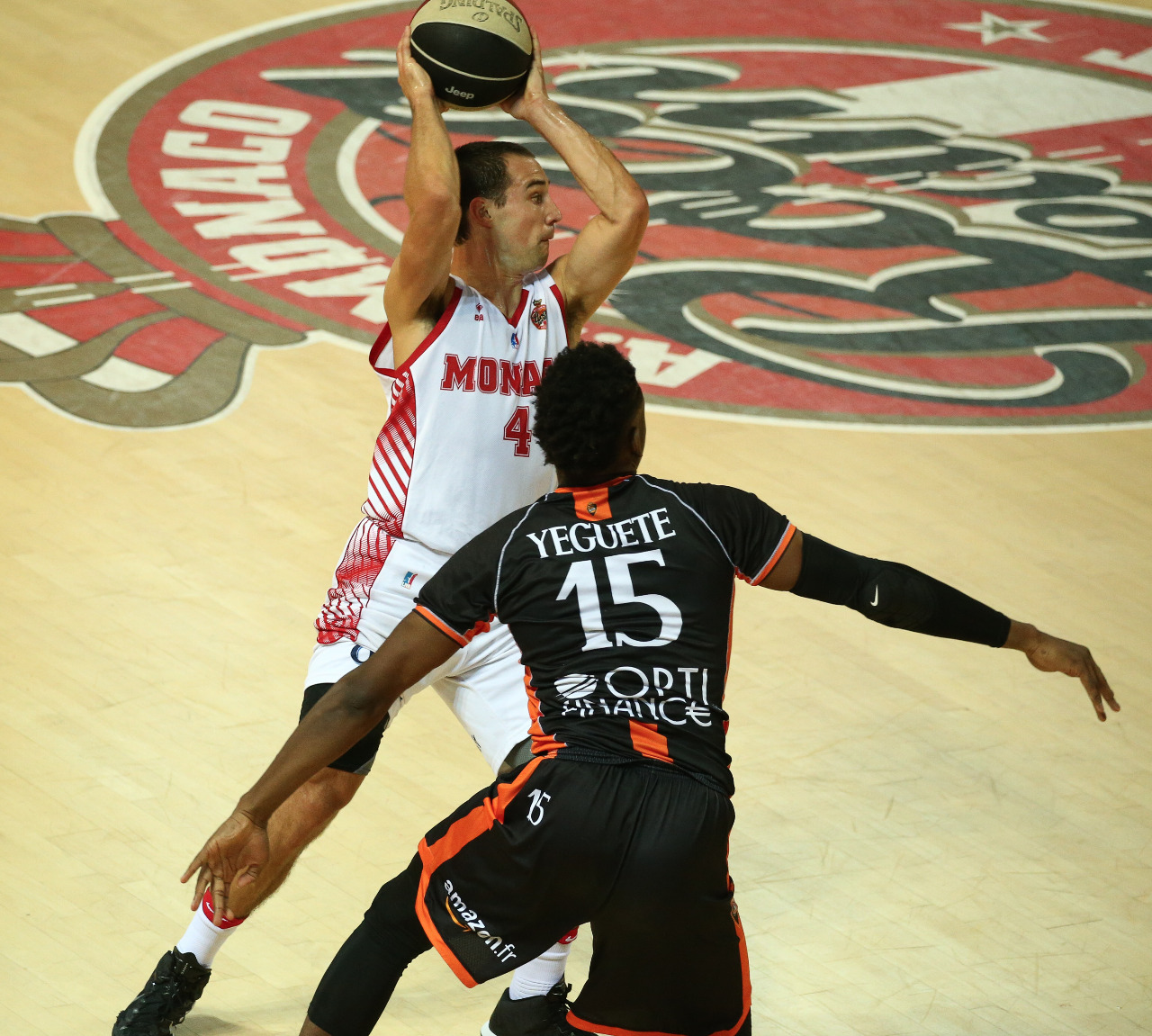 MSB now on the verge of the title and at home. Surely their Home supporters will raise the roof and give them that extra edge. What is it with Roca Teamthat on one night nerves seem to stifle their ability to dominate and on another they put in a superb controlled performance. Hats off to Monaco's Traore, Lacombe, Cooper and the whole team. Game four won, the series equal at 2-2 and everything to play for with the Home advantage now back in Monaco's hands.One can almost taste the champagne in the Cup.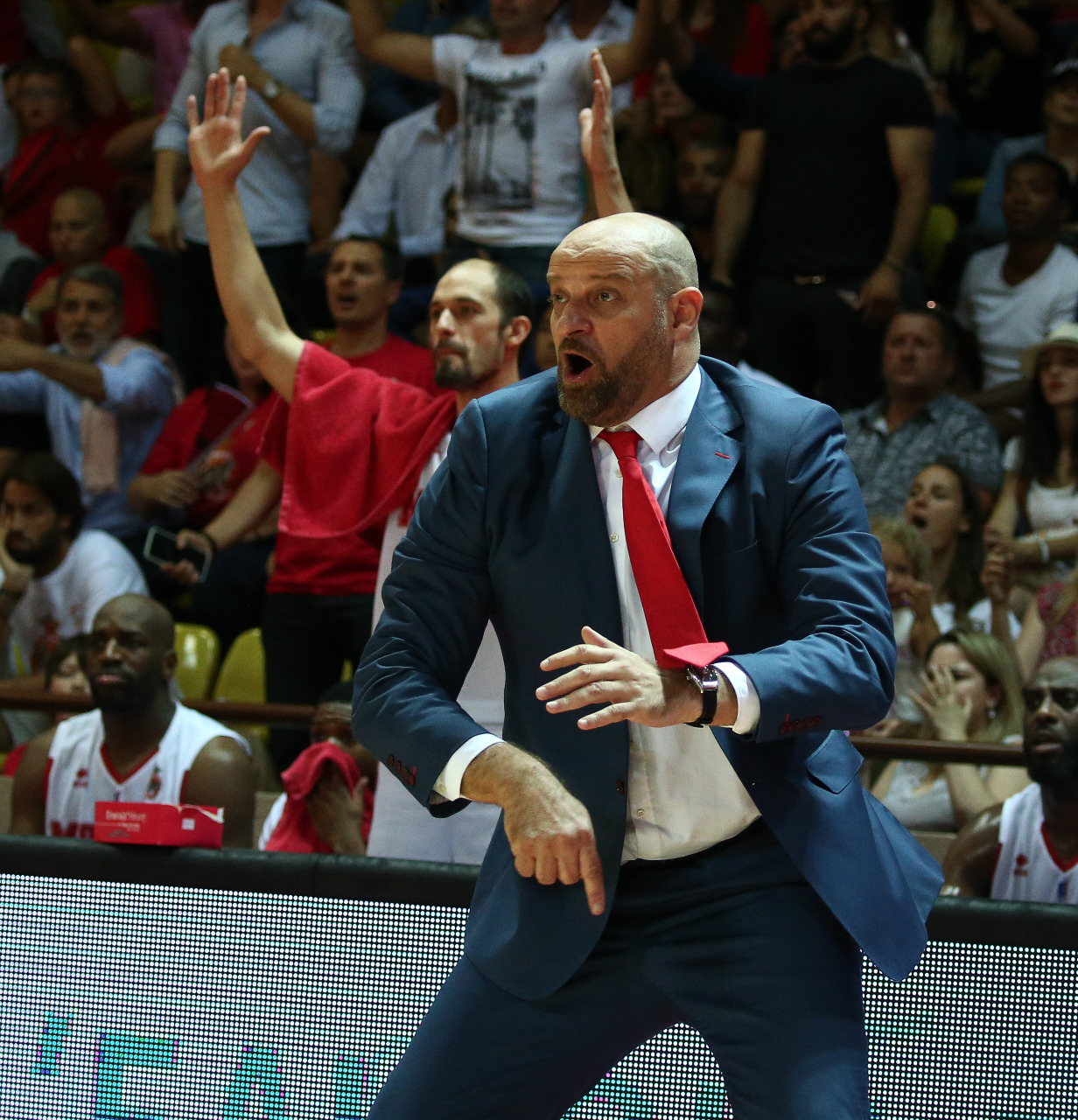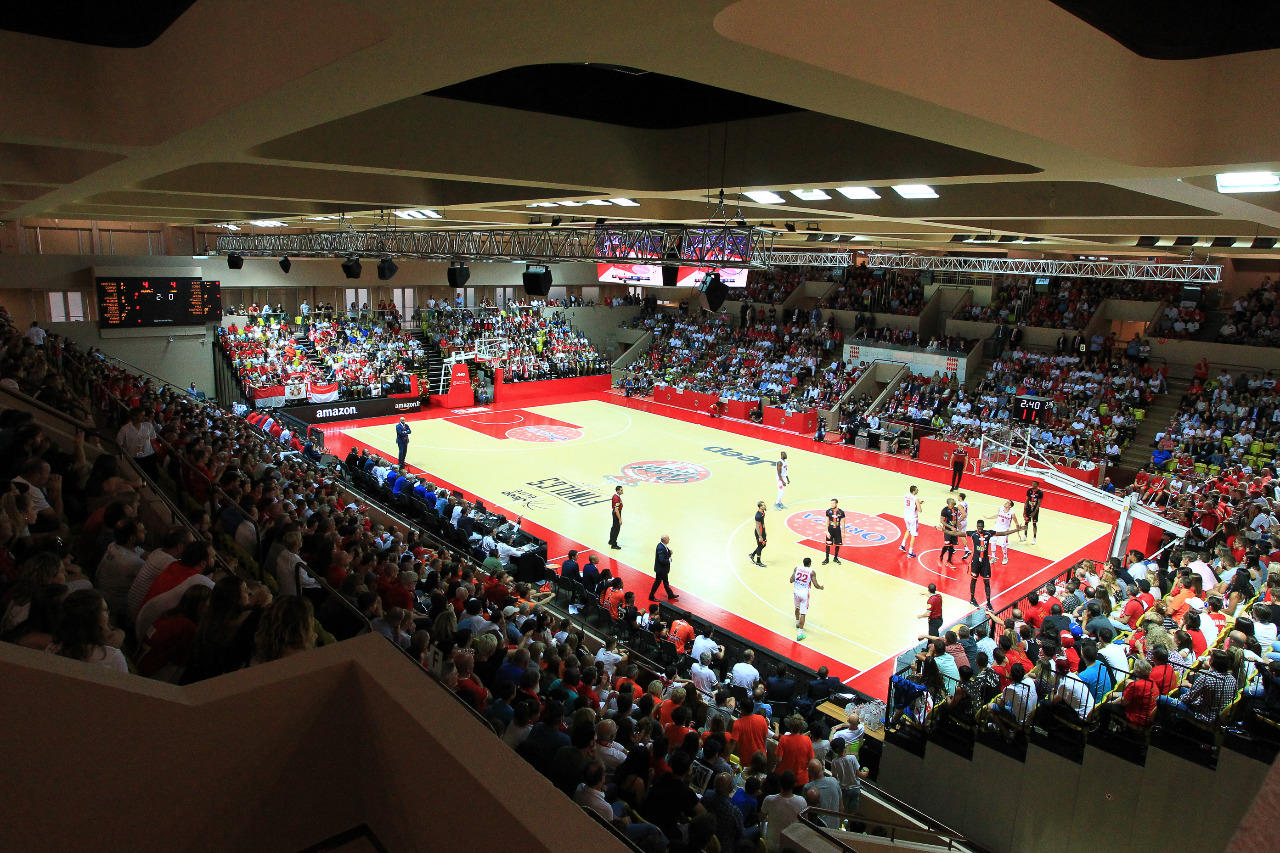 Shouts and screams of "Go in, go in". The fans are on their feet. It is a knife-edge. LaCombe, playing for Monaco, has their hearts in his hands. Will the ball sink through the hoop? Lacombe, is in this position for the fifth time! He also played for the Championship of France with Strasbourg prior to signing with Monaco. This is his first French Championship final with Roca Team. And Roca Team at this moment looking to win their first title, three years after rising to play shoulder to shoulder with the elite. This is the moment – glory awaits.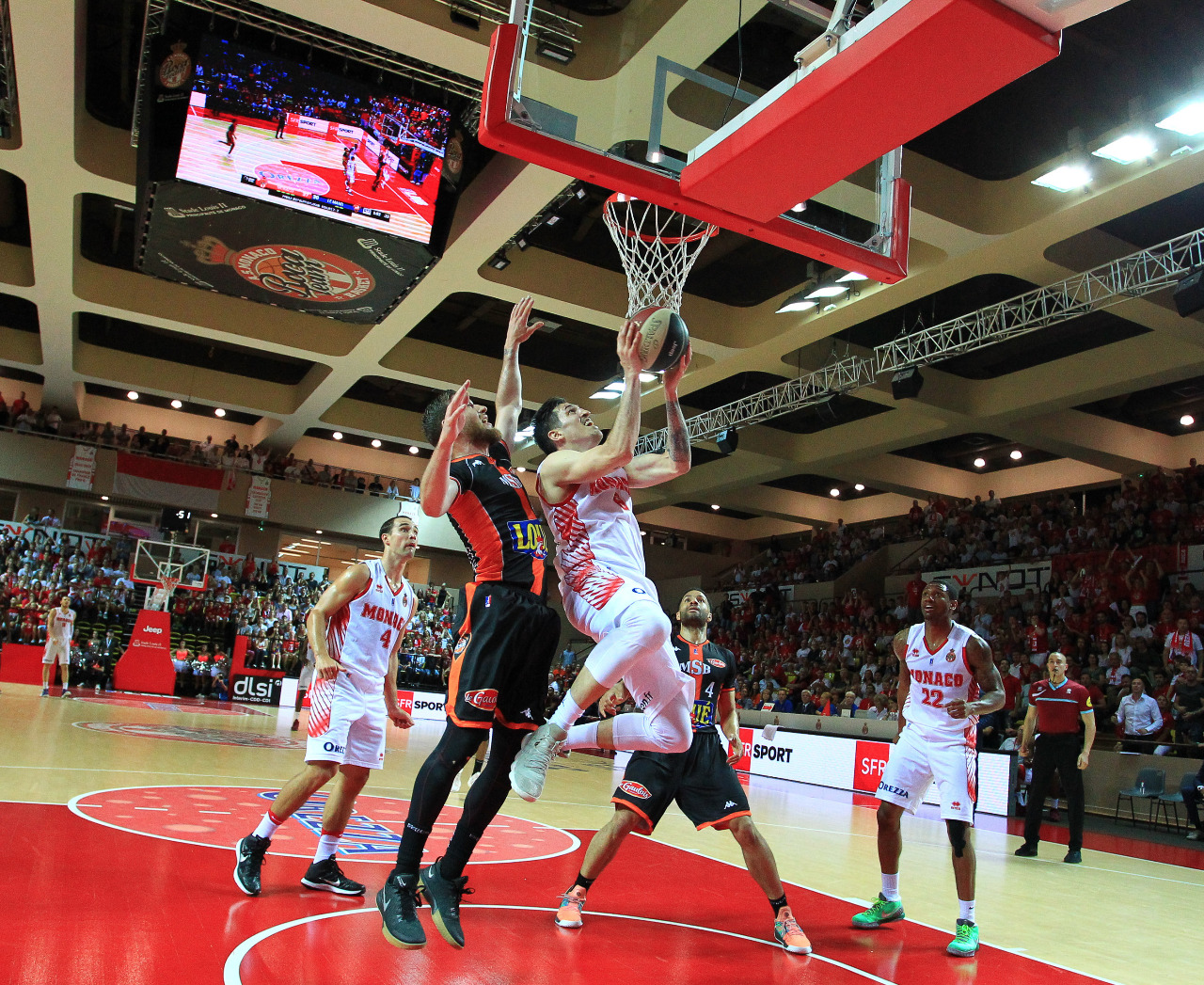 His shot comes out of the circle that would have been the equalizer in the very last moments of this fifth and deciding game. Final score 76-74 for Le Mans. Just two points in it. Sometimes the best team does not win. Roca Team, too talented but nervous and a little rushed. Roca Team led by ten points twice in this fifth and deciding game. It could have been. But a four point lead at half-time was not enough to dampen the spirits of their opponents. Amara Sy (Captain of Roca Team) and all his players gave credit for a beautiful battle fought by the winning underdogs Le Mans. Zvezdan Mitrovic (Monaco's Coach) proud, admiration showing in his eyes for his team – so, so close.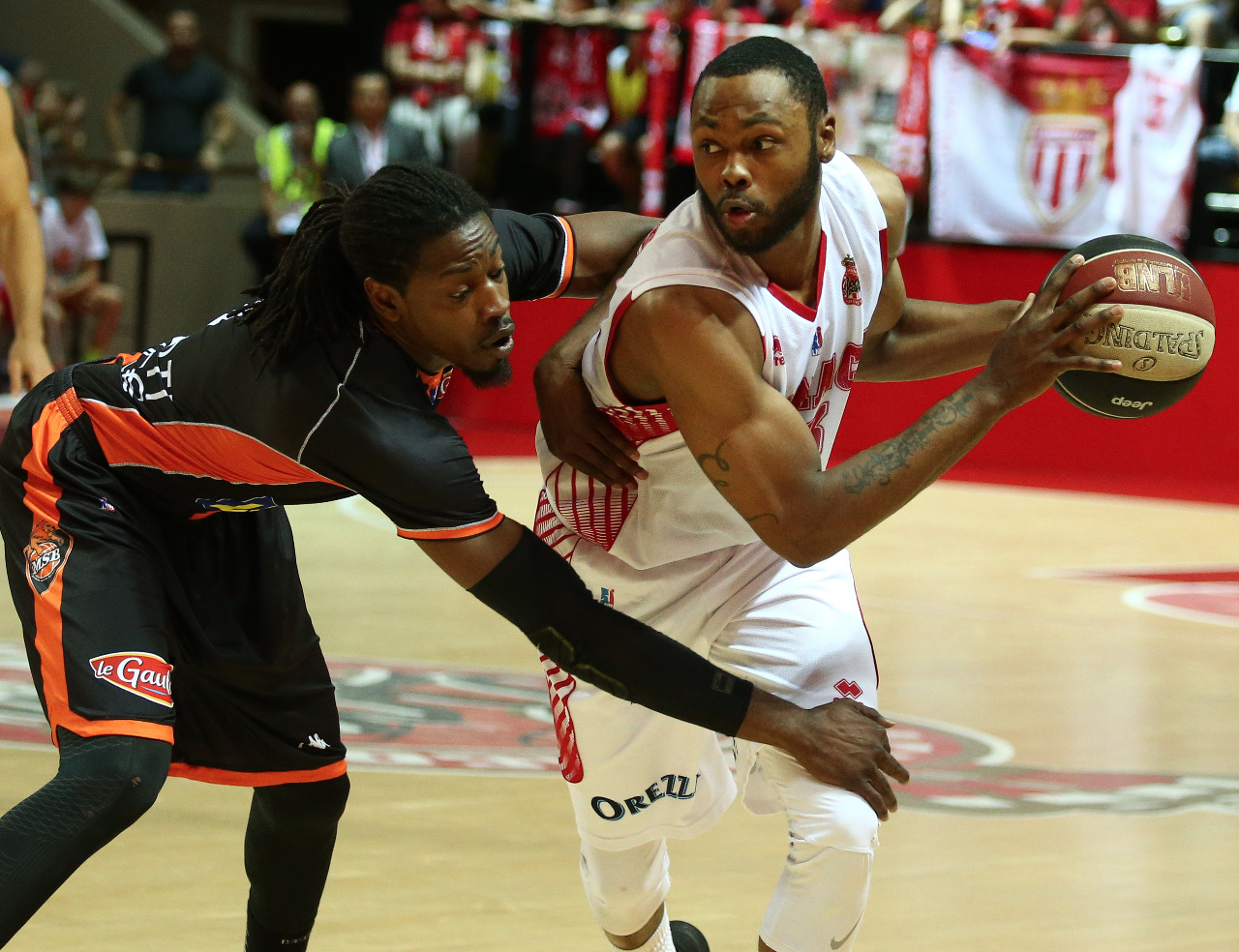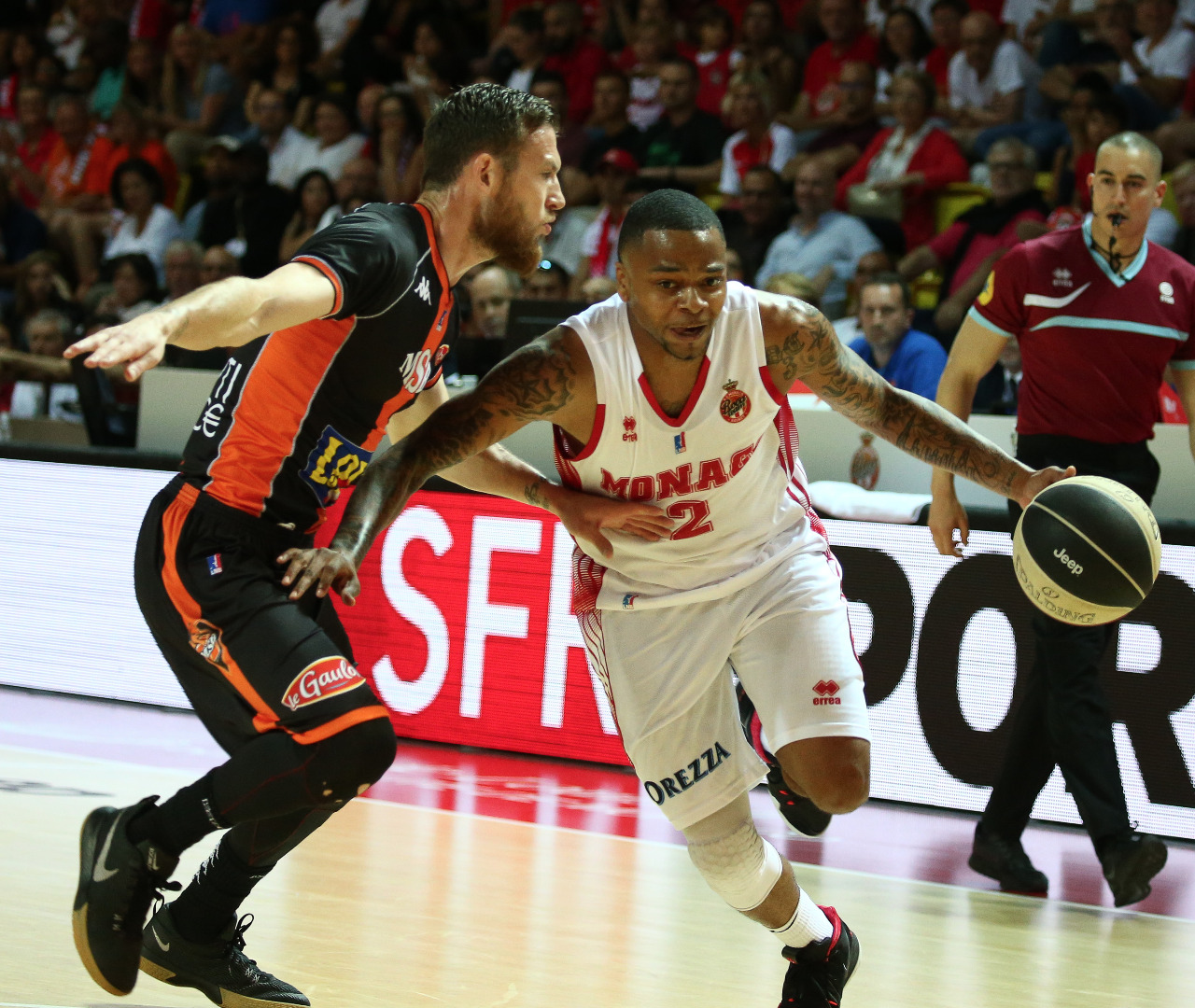 Following their excellent efforts through the whole season and in this Championship Series, the management team and the players of the A.S. Monaco Basket were then invited to the Prince's Palace for a reception. During his speech, the Sovereign Prince congratulated the players and the staff emphasizing that the Roca Team had created a general interest in the Principality. Indeed, Roca Team lost by just two points in this playoff finals game. Last May, they also narrowly lost in the European Cup final in Athens. All Monegasques are very proud of what has been accomplished. Like the football team, A.S. Monaco has had a near-perfect season. In mid-season, the "Roca Team Boys" are leading the French Pro A championship and qualified brilliantly for the last sixteen of the finals of the Champions League (Europe), finishing first in their group.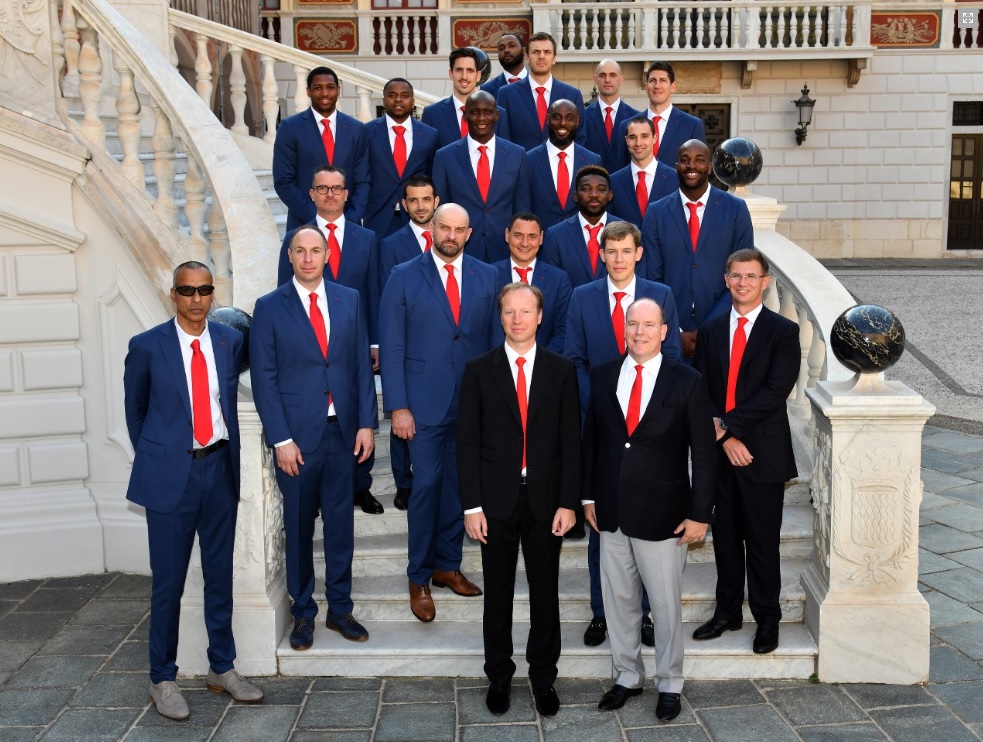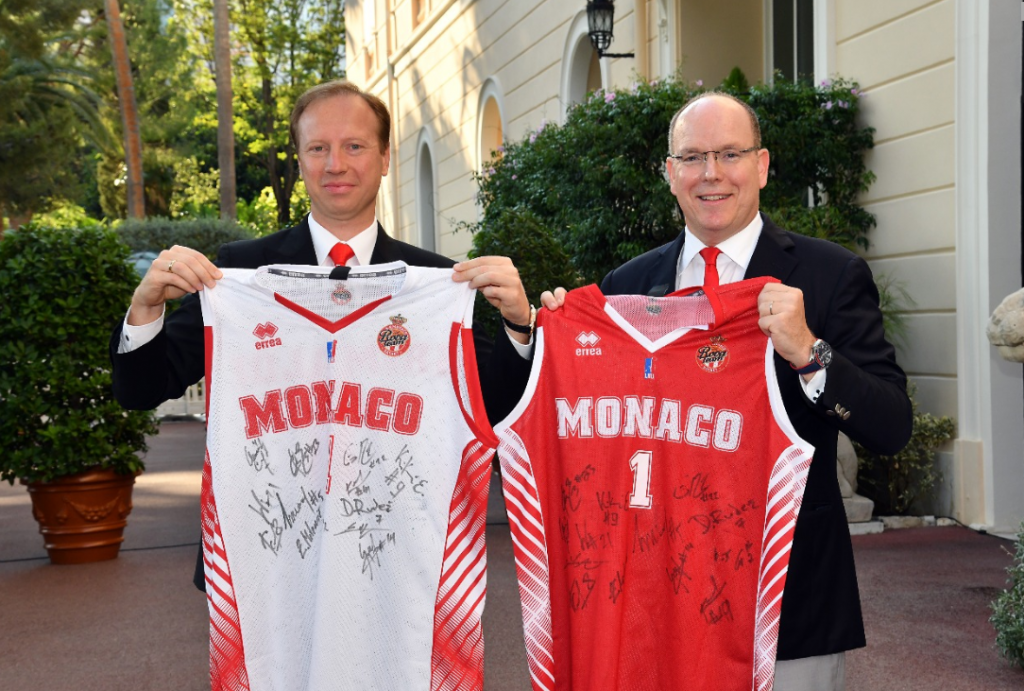 And for Roca Team in the future many triumphs are within their grasp.