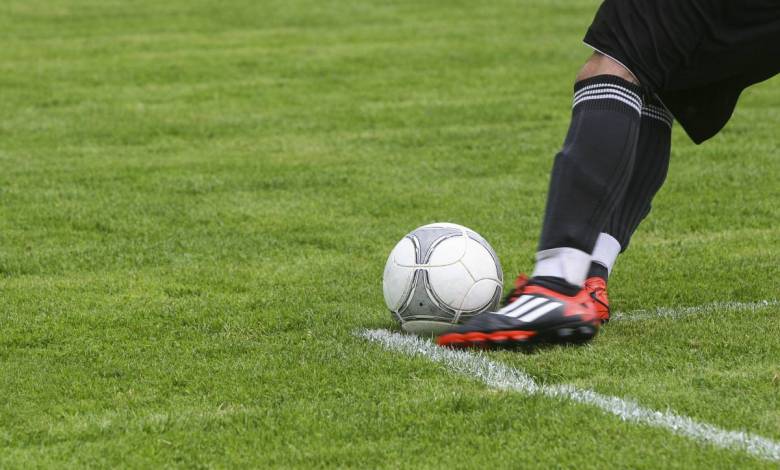 Very clinical in the first half to turn the tide against their English counterparts, the young talents of the Academy led by Damien Perrinelle earned a great win at the Performance Center (3-2).
What a win! On Wednesday against Chelsea's U-21s team, the young talents of the AS Monaco Elite Group won by showing plenty of character at the Performance Center (3-2), in a match marked by a lively first half.
The meeting started with great intensity, so much so that Mamadou Coulibaly gave himself the first opportunity on a one-on-one with the English goalkeeper (1′). Unfortunately on an early chance for the Blues, their right winger Harvey Vale was on the end of a cross from his counterpart on the left, Silko Thomas, fromwhich he scored a beautiful lobbed header (0-1, 5′).
Baglieri is clinical, Lienard is decisive!
Stunned, the Rouge et Blanc did not shrink from the challenge; they responded instantly on a play initiated by Edan Diop. He found Aurélien Platret with a long ball, and Platret perfectly played in Enzo Baglieri, who already scored against Hertha Berlin, who finished with his first touch (1-1, 7th).
Then, it was Yann Lienard's turn to save his side with a magnificent diving save on a curling shot from Vale (13′). The match was closley fought, and Mohamed Bamba tried his luck with a good header on a pass from Edan Diop (22′), before Coulibaly tried his luck again from distance (29′).
Coulibaly gives us the lead, Enzogoal sees double
The chances seemd to multiply before American Gabriel Slonina's goal, with Baglieri and then Efekele having opportunities (35′). Soungoutou Magassa even hit the post following a good one-two (37′). It was only a postponement, though, since Mamadou Coulibaly would soon find the  nets with a deflected shot (2-1, 38′).
Damien Perrinelle's men did not stop there, though and even doubled the lead before the break, thanks to a double from Enzo Baglieri, who scored with a low shot from a tight angle (3-1, 45′).
A Chelsea response
The second half started in management mode for the Rouge et Blanc, without them conceding big chances apart from a breakaway by Thomas, who picked out the substitute Dylan Williams, whose header was off-target (59′). After the hour, the two coaches made many changes. Then came the moment chosen by Ben Elliott to find Mason Burstow in behind the defense, which saw him finish from close range (3-2, 71′).
A convincing win before the second leg
AS Monaco reacted and Enzo Baglieri narrowly missed his hat-trick on a one-on-one, having been played in well by Abdou Salam Jiddou (80′). But the young talents of the Elite Group would wobble one last time on a header from the Blues' striker that was off target (93′). Regardless, the advantage was maintained and the Rouge et Blanc logically won after a solid performance (3-2). It was overall an encouraging afternoon before the return leg, scheduled for London on Tuesday, May 2 (8 p.m.). DAGHE les jeunes !
Source: www.asmonaco.com