Latest news
Sport
A New Water Ski Record on an Amazing Anniversary Visit to Monaco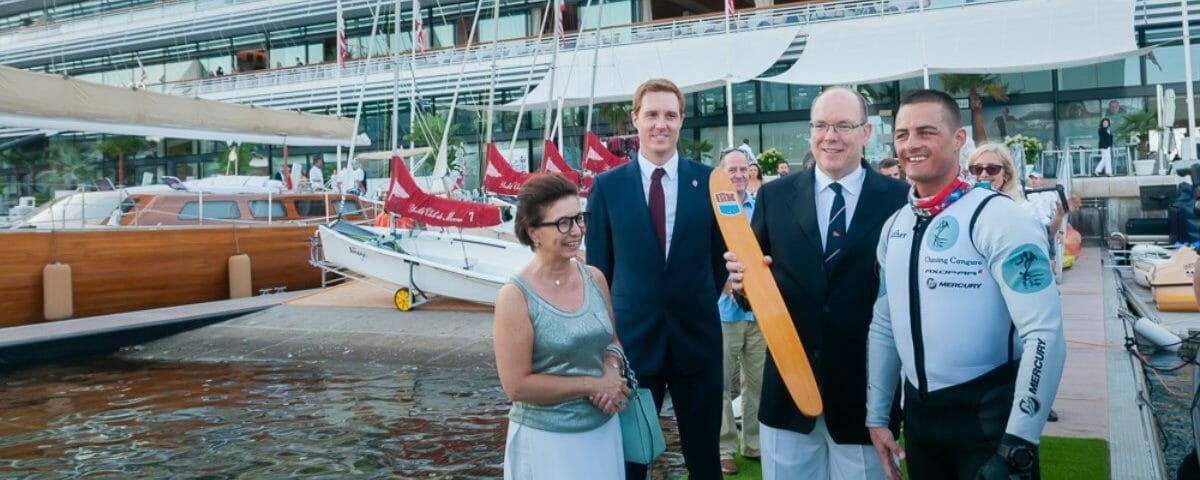 Something in a young man stirred. His grandfather, an Australian sports hero called Harry Luther, had achieved something quite remarkable. Was it the scrapbook with all the memories of Harry's exploits that was the trigger? Or was it an awakening stirred by the same genes that propelled Harry. Or perhaps the young man just wanted to honour his grandfather who had died in an accident on a bike in Perth in 1988.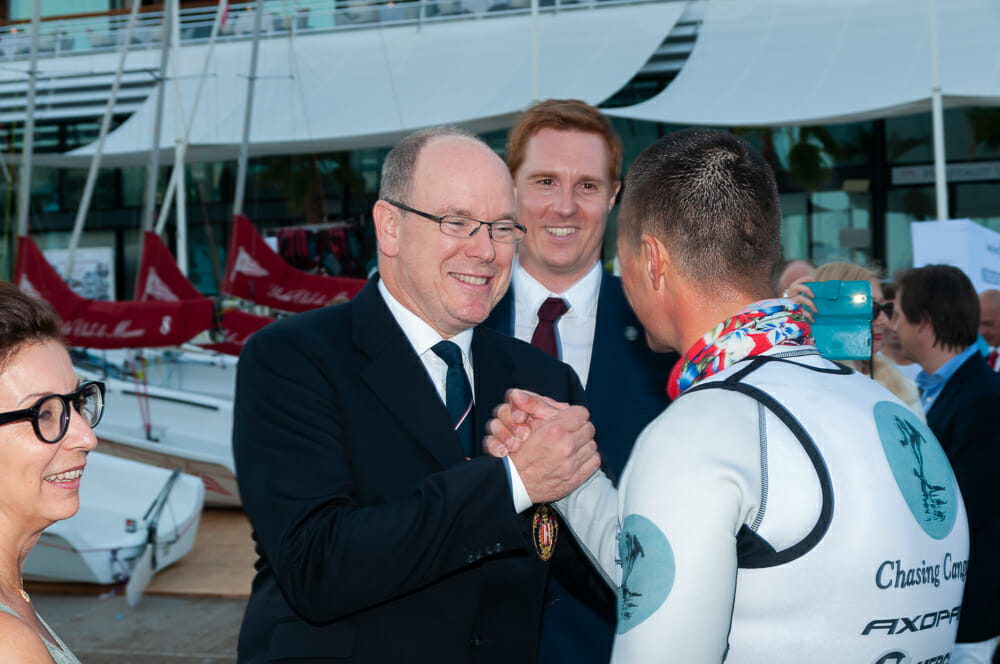 Who would be so completely daring as to water-ski over five thousand kilometres – on a route which included leaving Tangier in Morocco on June 26th. The finish line awaiting him on the East coast of Italy would be reached by first passing via Monaco. Craziness doesn't explain something that requires so much training and planning. Eccentricity combined with courage and determination to stand above the crowd might be the answer.
What makes this incredible feat over 10 days just a little more difficult and remarkable is that Alex Luther used the same equipment as his grandad – the same mono-ski, the same cute boat named "Chasing Canguro", and even a lucky charm; there's an old compass of Harry's that Alex's companion Belinda holds close.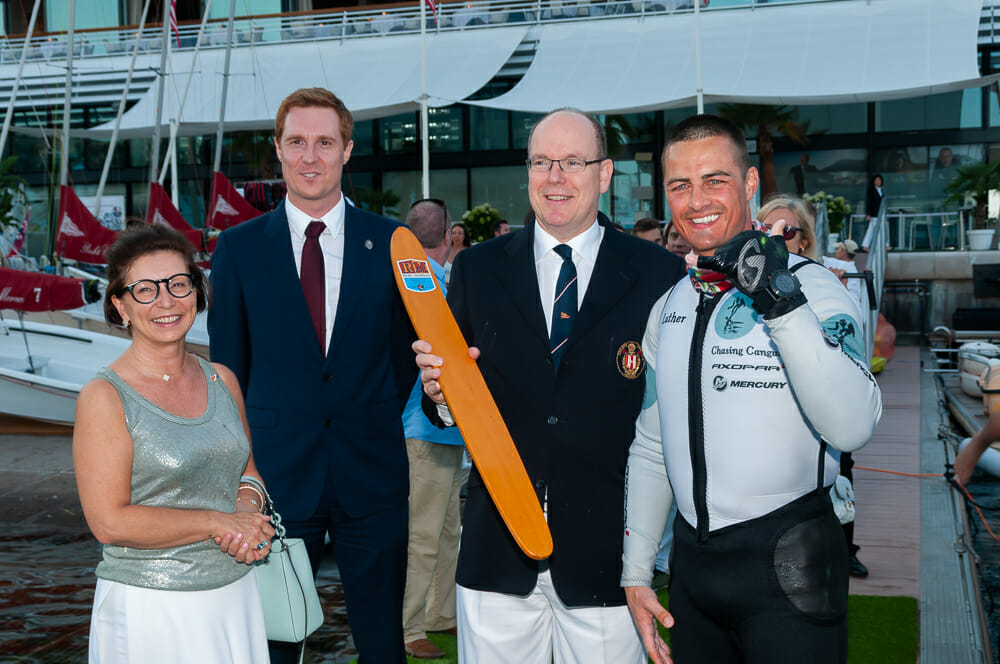 The arrival of Alex in Monaco is a unique anniversary. It is a celebration of the memory of his grandad Harry's arrival in Monaco less than half a century ago in 1970. And now Alex Luther the grandson has passed by Monaco on his way to the finish line. Prince Rainier III himself had welcomed Harry in 1970. This is part of a rich legacy of good memories he passed on to Prince Albert.
The icing on the cake is that there is a new record. Both the Luthers (Harry and Alex) had taken 10 days to cover over 5000 kilometres. Alex had to arrive in Cervia, Italy within 5 hours of the 10-day mark to set a new record. And he did it beating the old record by three hours. An incredible achievement. A huge distance, exactly 5010 kilometres covered in 10 days 2 hours and 17 minutes and lots of memories to pass on to his future children. Who knows – there may be another Luther arriving on water skis in Monaco 50 years from now!