Sport
A Worthy Performance by the Monegasques at the Judo tournament
Tenacity, strength, focus and balance – this sums up an incredible sporting event held in Monaco recently, this December.
The 25th International Judo Tournament started at 9 am, in the Omnisports Hall of Gaston Medecin, in Louis II Stadium. It was organized with the support of the Monaco government, the Principality's mayor and the PACA League. The tournament was initially founded by Gerard Bertrand and its trophy is named in his honour. The Monegasque Judo Federation is now chaired by Eric Bessi who was present all through the tournament.
The atmosphere was truly fascinating. No acclamations from the public could be heard despite the seriousness and drama, and occasionally trauma, of this sport. The athletes' concentration and teamwork were indeed amazing. Everyone was concentrating intensely on listening to and analyzing the recommendations from the coaches and referees. The "battlefield" is entirely centred on martial art technique, focus and a minimum of emotions.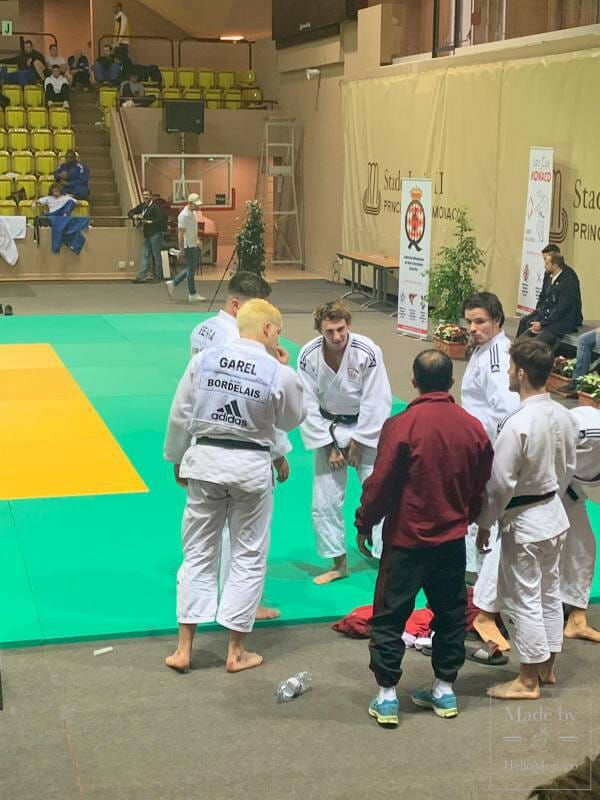 The tournament was divided into several weight categories: 60, 66, 73, 81, 90, 100 and 100+ kilos, with each battle strictly limited to 4 minutes.
The competitions were attended by the world's leading countries in Judo: Japan, Russia, Italy, Portugal, Romania, France and, quite surprisingly, Monaco.
The word "judo", literally translated from Japanese, means flexibility. This unusual form of martial art originated in 1882 and has gained popularity ever since. Interestingly, the first international tournament only took place 40 years later between the first European judo club Budokwai (London) and a German team.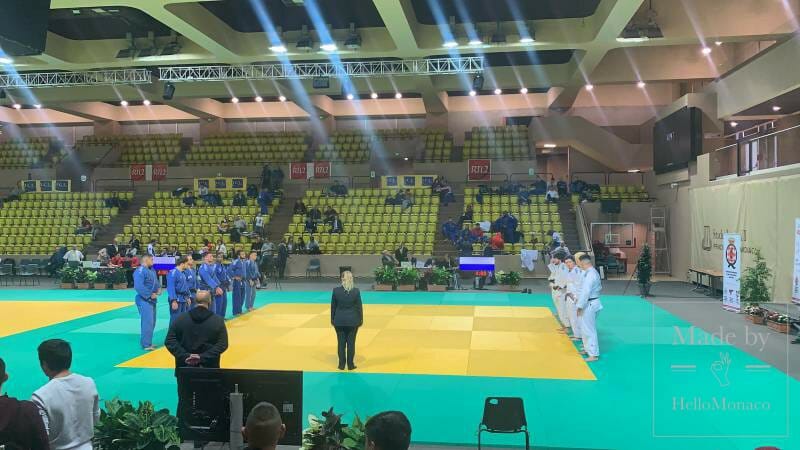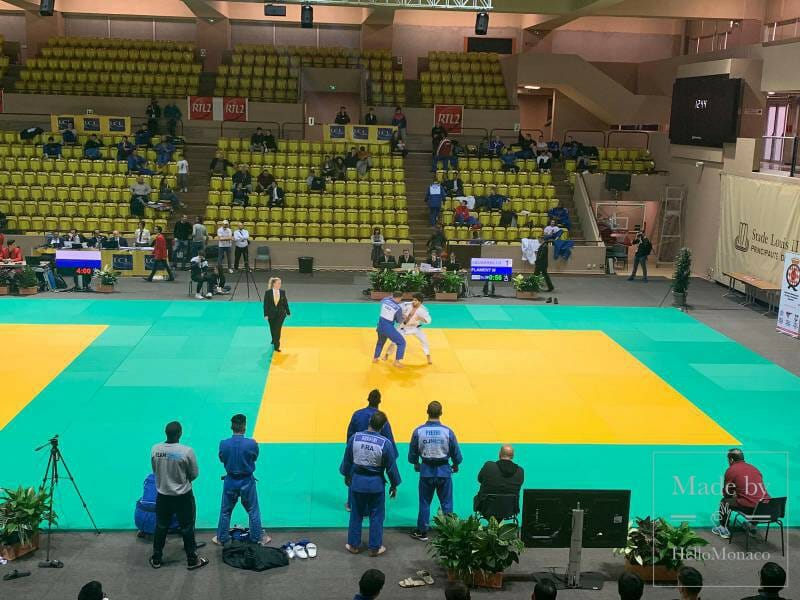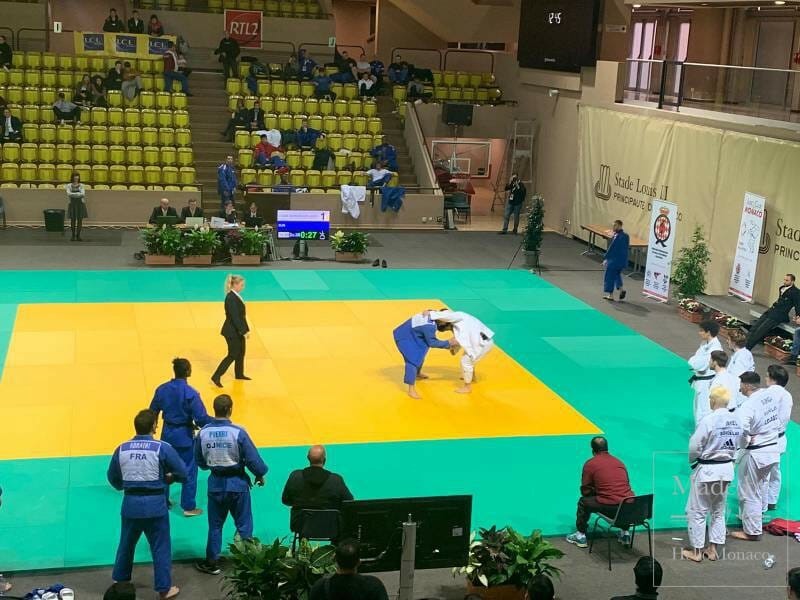 The Monegasques (members of Monaco Judo Club) nicely surprised the audience with their skills, getting to the quarter finals of this 25th edition. Yann Siccardi, Louis Laloux, Cedric Bezi, Benjamin Scariot, Frank Vatan and Marwan Gadeau truly distinguished themselves. According to the athletes, this year's results were the best in the history of the team's performance.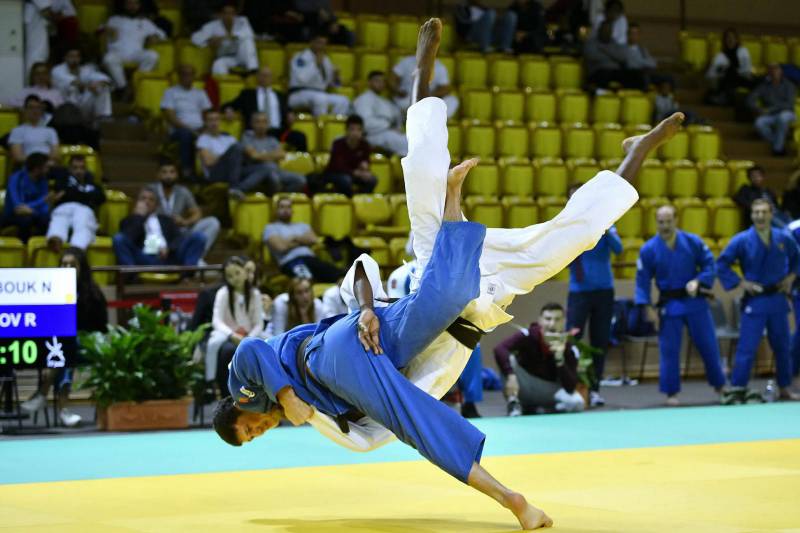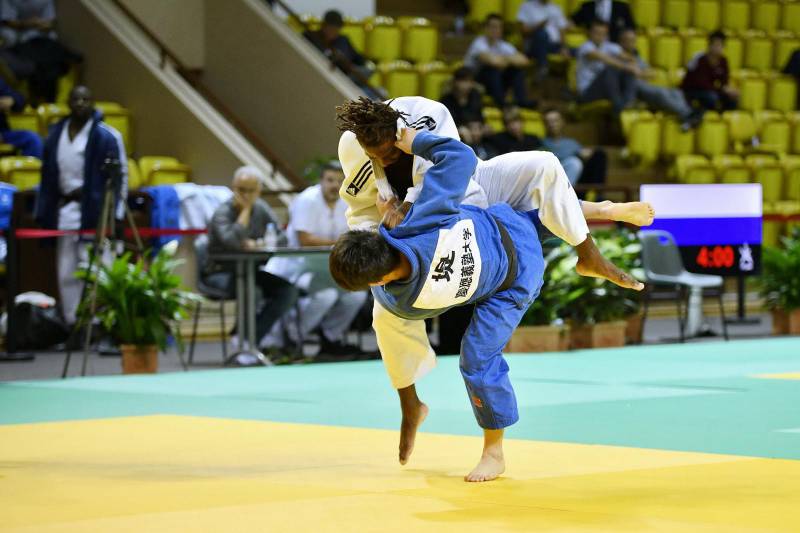 The Monegasques performed impressively, particularly against the Italians scoring 6-1. But the pressure of the Nicois INSEP team was not that easy to counter. Monaco thus finished down 3-4 in favour of the French.
The tenacity of the Russian team was never going to be doubted! Having defeated the Portuguese 7-0 and INSEP – 6-1, they were the proud winners of the Gerard Bertrand Trophy.
Contained aggression, single-minded focus, discipline and endurance took their toll!
Let us congratulate Russia for one more victory and thank the Monegasque athletes for their worthy performance at the 25th International Judo Tournament!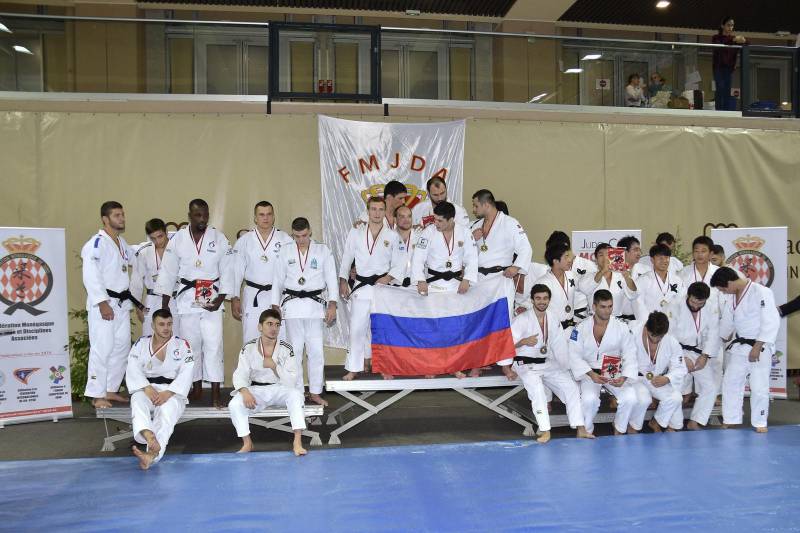 HelloMonaco/ facebook @tijm.fmjda