Latest news
Sport
AS Monaco Basketball: Thrilling Offseason Reinforcement – New Faces, Familiar Stars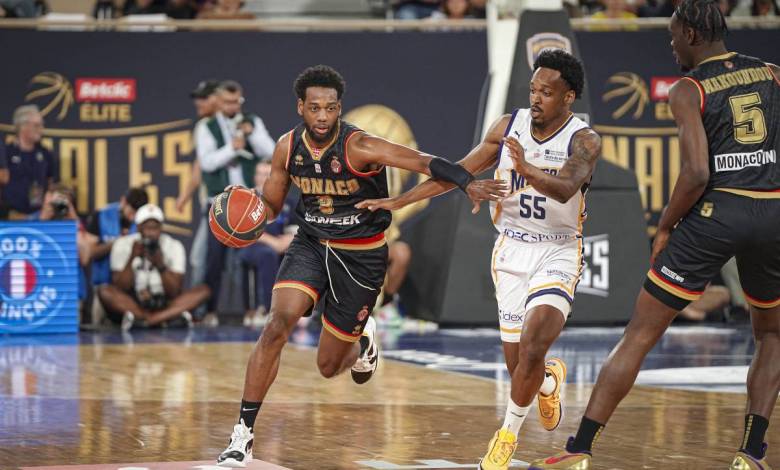 AS Monaco Basket, the reigning champions, are revelling in their well-earned triumph following a stellar championship victory. While the players savour their well-deserved break, behind the scenes the team's management is hard at work, strategizing for the upcoming season. The club has embarked ona series of captivating moves, including impressive transfers, contract extensions, and poignant farewells, setting the stage forthe team's journey ahead.
The most electrifying addition to AS Monaco Basket is none other than NBA superstar Kemba Walker, making the leap from the Dallas Mavericks. The acquisition of the 33-year-old pointguard sent a resounding message to their European rivals, underscoring the club's unyielding ambition to maintain theirdominant position in the basketball realm. Kemba's decision toembark on a fresh chapter in his basketball odyssey in Europereflects the allure and fierce competition that Europeanbasketball offers.
In a heartfelt statement shared on the team's official website, Kemba expressed his earnest desire to join a club that genuinely appreciates his talent and unwaveringly believes in his abilities. The unwavering faith shown by the management played a pivotal role in his decision to don the AS Monaco jersey. Moreover, the allure of Monaco, an extraordinary city withpromises of enriching life experiences, made it an irresistibledestination for Kemba to continue his relentless pursuit ofexcellence in the game he loves.
Alongside the arrival of Kemba Walker, AS Monaco Basket has fortified their ranks with three exceptional French players. TerryTarpey, a versatile small forward with an impressive six-yearstint at Le Mans, expressed his enthusiasm for joining Monaco. The club's resolute pursuit of victory on all fronts resonatedseamlessly with Terry's personal aspirations, making thedecision to join an easy and intuitive one.
Petr Cornelie, a player well-versed in Euroleague triumphs with Real Madrid, (though not part of the finals) brings a fierce determination to chase the Euroleague title with AS Monaco Basket. His experience with Real has instilled in him anunyielding desire to make a lasting impact as a pivotal player inthe team's pursuits.
Completing the triumvirate of French reinforcements is Mam Jaiteh, a towering 2.08-metre center, whose remarkable performances with Virtus Bologna caught the attention of AS Monaco Basket. Reflecting on Monaco's stunning achievementsduring the 2022-2023 season, which included clinching theItalian Supercup and Eurocup, Mam Jaiteh lauded the club'shistoric accomplishments, elevating both its stature and theprestige of French basketball.
Contract

Extensions
AS Monaco Basket also aims to fortify its core by securingcontract extensions for key players. Jaron Blossomgame, JohnBrown III, Donta Hall, and Donatas Motiejunas have inkeddeals to continue their journey with AS Monaco Basket foranother season. Additionally, the towering Lithuanian playerstanding at an impressive 2.13 meters has been granted a two-year extension, ensuring stability and continuity in the team'slineup.
As the core team remains intact, other players continue their commitment to AS Monaco Basket. Yoan Makoundou, under a three-year contract, along with Matthew Strazel and AlphaDiallo, holding two-year deals, contribute to the team's depthand versatility. Elie Okobo and Jordan Loyd, the MVP of theFrench championship finals, eagerly embrace the opportunity toonce again showcase. Mike James will also stay in thePrincipality; his contract runs for another year.
Head Coach Sasa Obradovic can now look forward and focus on his brilliant reinforced squad. His own contract has been renewed for three seasons.