Sport
AS Monaco Football Club in all its catching glory at the 1st Open Training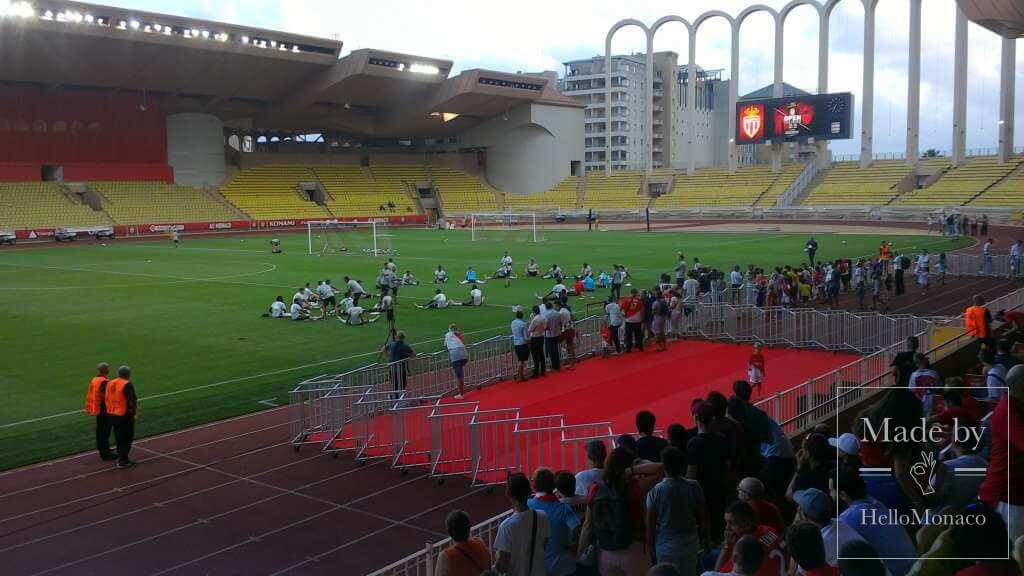 What about witnessing an official football practice and meet your favourite footballers in the Football Club Stadium? That really happened last Wednesday (29th August 2018) at 6:00 p.m. in the legendary Stade Louis II, headquarter of the historical Monegasque team of AS Monaco \Football Club (@AS_Monaco). The 1st edition of Open Training was the chance of a lifetime for many supporters and sympathizers coming from the whole Principality, surrounding areas and all over the world, including many families with their children. A special delegation of young supporters (daughters and sons of Premium subscribers) had the privilege to meet in the field their idols: Radamel Falcao, Danijel Subašić, Andrea Raggi and Kamil Glik.
A real football party of a glorious team which has been investing in talented soccer players since its foundation, in 1919, being one of the first to take part to the French professional championship with a long series of national and international trophies. Not to mention the 2016-17 promotion to the French Ligue 1, allowing the team to reach the semifinals of the UEFA Champions League, for the first time in 13 years. This is quite an achievement that rewards the personal commitment of both Dmitry Rybolovlev, current president, and Jardim Leonardo, official coach particularly appreciated by all players.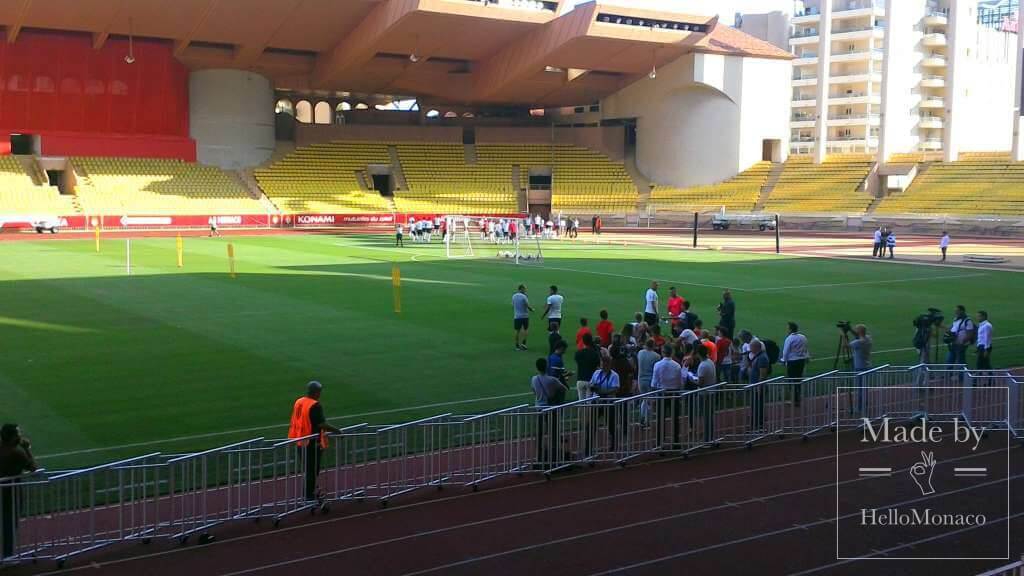 A warm cosmopolitan atmosphere welcomed the almost complete team, from the very beginning when the footballers were involved in some usual tough exercises aimed at improving their sprint speed and tactics. Then, in a crescendo of emotions and adrenaline, the foot players simulated a real match against an imaginary opponent team. Taking a touch, passing the ball, crossing, giving an assist and finally scoring a goal! Then everything starts again, all accompanied by the chorus of Red-&-White supporters.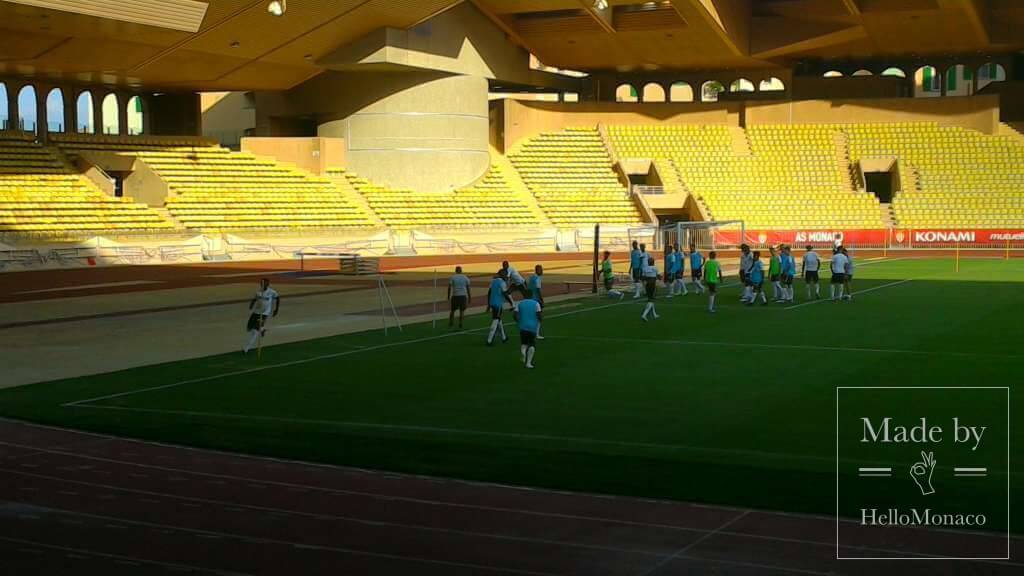 Last but not least, the formal presentation of the new-entry soccer star Benjamin Henrichs and the very special hello of El Tigre (nickname of Falcao) to a Colombian family, who came on purpose to meet him, were able to give the audience an extra thrill.
But what the fan club really thought about that experience? HelloMonaco directly asked to the audience of supporters.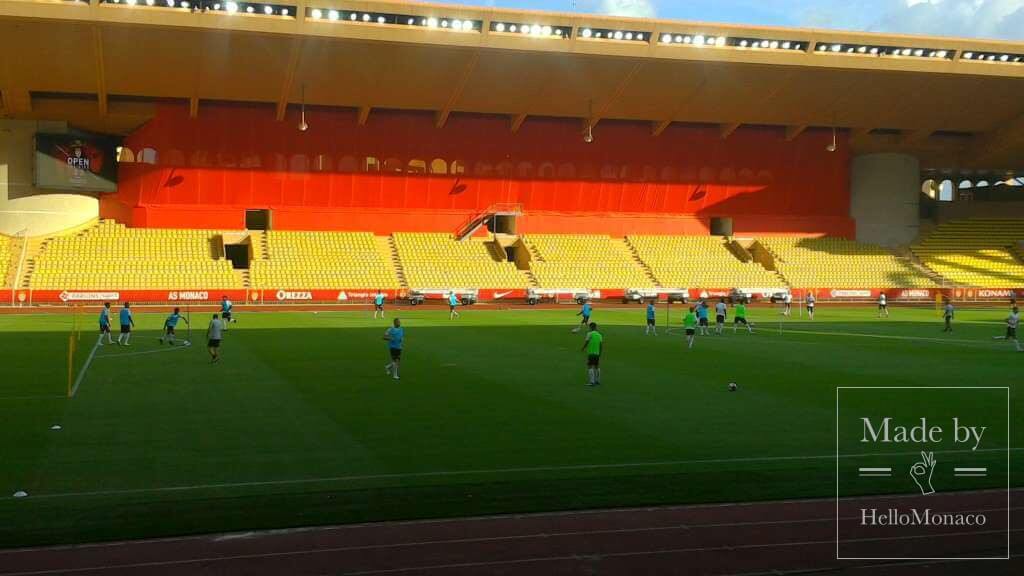 «I was spending my holidays in the Cote d'Azur and I really wanted to join this event to keep my children happy and to meet my preferred player, Falcao, whose technique I appreciate a lot», pointed out Mr Bilal from Haute-Savoie region. «I have been valuing Monaco FC team performance and organization for 3 years», proudly said Ms Julia, a Nice-Monaco commuter. «Being a Monaco FC supporter since I was a child, I am pleased to be here with my family and took the chance to visit the Principality», highlighted Mr Nicholas from the Var district. A great opportunity also for Ivan and his son, Ivan junior, from Czech Republic. «Being a Monaco FC fan for more than 20 years, I particularly like Jardim's coaching that allows young players to work well with old-timers to reach a successful outcome», underlined Mr Gelin from Sainte-Agnès (close to Menton).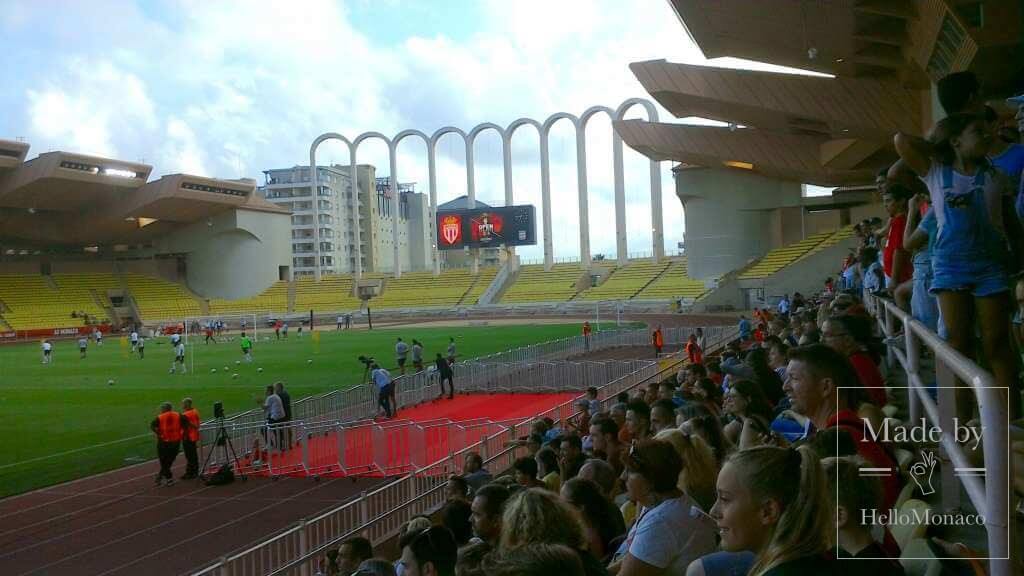 «I am very happy to be the Bouba girl accompanying the mascot of AS Monaco throughout the whole stadium which gives me also the chance to "say hello" to Falcao, one of my favourite football players», concluded Amel, Monaco AC cheerleader.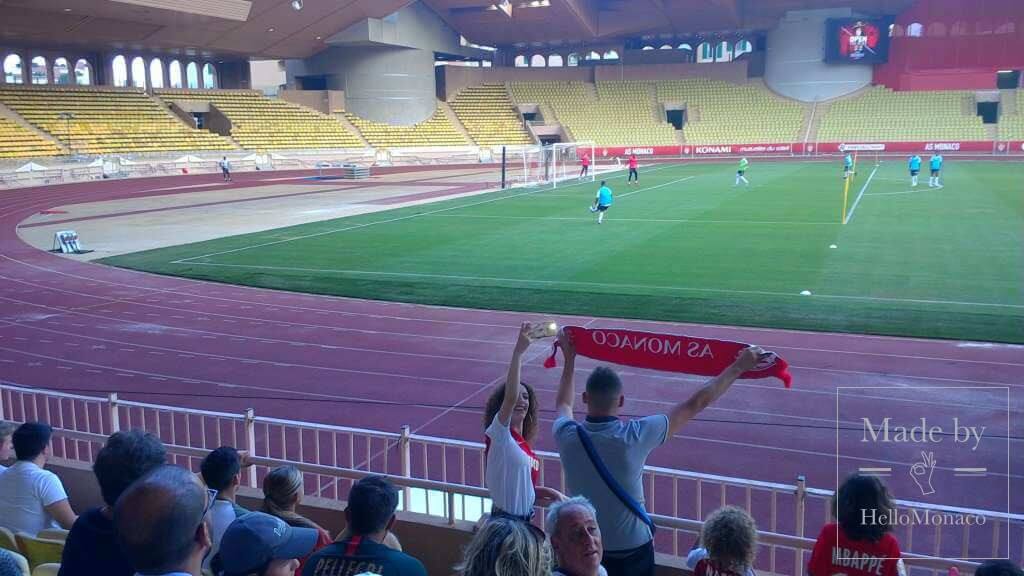 The enthusiastic feedbacks collected bode well for a future championship filled of success with a special regard to younger football players whom AS Monaco Football Club has been highly investing on with both professional training and new talents such as Aleksander Golovin, the 22-year-old new midfielder, award-winning footballer of the CSKA Moscow (Russian National Football Team), who entered the team last July. An even more reason for supporting Red & Whites!