Sport
AS Monaco make a big comeback thanks to Ben Seghir!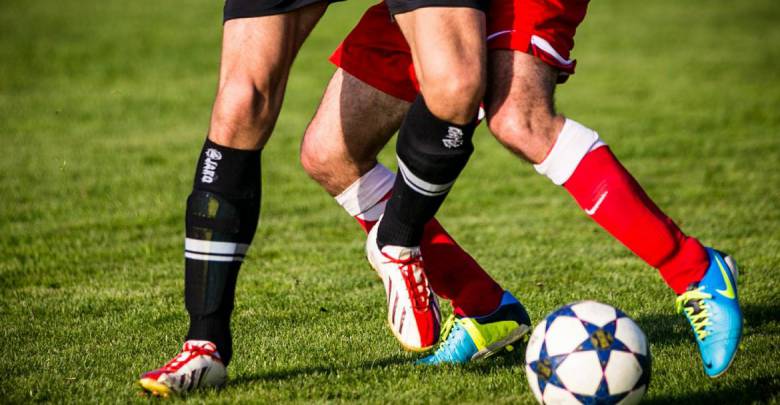 At the end of a crazy match, marked in particular by Eliesse Ben Seghir's double in his first appearance in Ligue 1, the Rouge et Blanc won away to AJ Auxerre (2-3), as part of the 16th matchday.
What a comeback! As Ligue 1 resumed, AS Monaco won, showing plenty of character at the Stade Abbé-Deschamps in Auxerre, with a magnificent double from Eliesse Ben Seghir, making his first appearance in the top flight (2-3)!
The context
The Rouge et Blanc had traveled to Burgundy for the resumption of league play, at the end of an unprecedented 2022 World Cup. On the program for this 16th matchday, Philippe Clement's players were taking on AJA, ten years after the last confrontation between the two teams… in Ligue 2! It was a first test after a month of training, punctuated by a win in Leeds last week.
The eleven
To start this match, the Belgian manager, "who was satisfied with the work done" by his squad over the break , picked an eleven close to the one which started in England. There were two exceptions, though: Takumi Minamino and Wissam Ben Yedder replaced Aleksandr Golovin and Eliesse Ben Seghir. The midfield of Matazo-Camara started again, as did a defence with Maripán and Sarr, while the former Auxerrois, Ruben Aguilar, kept his place.
The match
After a tentative first quarter of an hour under the eyes of 700 traveling supporters, AS Monaco would keep the ball (80% possession), without being dangerous. The first shot of the meeting even came from Akim Zedadka (25′). Unfortunately, it preceded a penalty obtained by Lassine Sinayoko and converted by M'baye Niang (1-0, 30′).
Captain' Wiss, mister 90%
The reply came from Ismail Jakobs on a direct free kick, but unfortunately the ball grazed the crossbar and went over (36′). The first half, which had been quite lacking in opportunities, seemed to end with a completely off-target shot from the Burgundian striker (39′). But then Takumi Minamino drew a penalty, which Wissam Ben Yedder converted with a perfectly struck shot (1-1, 45 + 3′)! Mr. 90% had converted what was his 27th goal from the spot in 30 attempts at AS Monaco.
A brilliant debut for Ben Seghir!
Upon returning from the locker room, the coach decided to make three changes, with the entries of vice-world champion Youssouf Fofana, Aleksandr Golovin and Eliesse Ben Seghir, making his first appearance in Ligue 1. And it soon paid off, since the attacking midfielder, who trained at the Academy and turned pro this summer, would give the lead to the Rouge et Blanc on a fine pass from Aleksandr Golovin (1-2, 58′)! What a beautiful story…
A real masterpiece…
This lead was protected by Alexander Nübel on a floating strike from Hamza Sakhi (67′). On the other hand, the latter could do nothing on a corner which was accidentally diverted into his own goal by Youssouf Fofana (2-2, 68′). But this first match back from the break had more madness to come, as Eliesse Ben Seghir made it a double on a sublime curling shot with  Golo getting the assist (2-3, 85′)! What a goal… and one which at the same time gave the victory and the three points to the Rouge et Blanc.
Highlights
25′ Shot by Zedadka goes just wide
30′ Penalty goal scored by Niang for Auxerre (1-0)
36′ A free kick from Jakobs goes just over the bar
45 + 3′ Ben Yedder's penalty levels the match for Monaco (1-1)
58′ A goal by Ben Seghir gives us the lead from Golovin's assist (1-2)
67′: A big save by Nübel on a floating shot by Sakhi
68′: Sakhi's corner is diverted into the net by Fofana (2-2, OG)
78′: Da Costa's strike is stopped by Nübel
85′: Ben Seghir makes it a double with a magnificent curling shot (2-3)
The stat
Eliesse Ben Seghir is the youngest player to score twice for his first Ligue 1 match in the last 75 years and the first over the same period to do so before his 18th birthday (17 years and 10 months). He also became at 17 years and 10 months, the 5th youngest player to score for AS Monaco in Ligue 1 behind Kylian Mbappé, Pietro Pellegri, Thierry Henry and Benoît Badiashile. He is also the second youngest to score a double in Ligue 1 for the Principality club behind Thierry Henry (17 years and 8 months), who achieved the feat in 1995.
Source: www.asmonaco.com