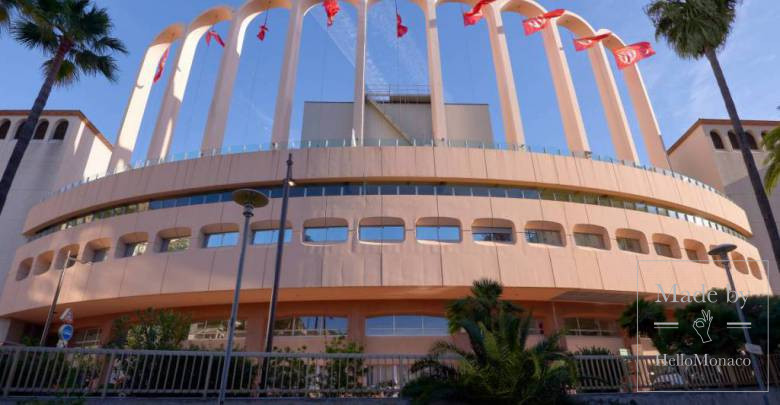 AS Monaco and Bang & Olufsen, the luxury audio brand, are delighted to announce their partnership.
Bang & Olufsen, the luxury audio brand, has joined AS Monaco's premium partner family. With almost a century of history, AS Monaco and Bang & Olufsen share a strong heritage and a passion for excellence. The Danish brand has created some of the world's most iconic audio and home entertainment products based on the unique combination of powerful sound, timeless design and unrivalled craftsmanship.
Be featured on the upper back of the shirt
Bang & Olufsen will be featured on the upper back of the shirt worn by Monaco's players and will also benefit from visibility at the Stade Louis-II, as well as on the Club's official signage and its various communication platforms.
The collaboration will also see the luxury audio brand create exclusive content with the Principality's club and contribute to the experience offered by AS Monaco in its VIP areas. Finally, Bang & Olufsen aims to bring the "Sound of Monaco" to life among the lovers of the Club and the Principality all over the world.
Kamel Ouadi, Chief Marketing Officer Monde : "Bang & Olufsen has been designing the future since 1925 and continues to push the boundaries of sound innovation. Music isn't something we just listen to, it's something we feel and connect with. By partnering with AS Monaco, we want to connect with new audiences by raising our awareness globally. The country of Monaco is a global destination synonymous with timeless glamour and entertainment, and at Bang & Olufsen, we want to entertain our audiences through sound and music from our luxurious, timeless products and experiences."
Thibaut Chatelard, AS Monaco Chief Marketing and Revenue Officer : "We are pleased that Bang & Olufsen is joining the family of AS Monaco partners. Bang & Olufsen has never stopped reinventing codes since its creation In 1925. We are perfectly in tune with this quest for performance and the desire to push the boundaries. We are looking forward to this collaboration, which we are convinced will be a great success for both of us!"
About Bang & Olufsen
Bang & Olufsen is a luxury audio brand founded in 1925 in Struer, Denmark, by Peter Bang and Svend Olufsen whose devotion and vision remain the foundation for the company. For nearly a century, Bang & Olufsen has been pushing the boundaries of audio technology and the company continues to sit at the forefront of acoustic innovation. Today, every Bang & Olufsen product is still characterized by the unique combination of beautiful sound, timeless design, and unrivalled craftsmanship. The company's innovative and progressive products are sold worldwide in Bang & Olufsen stores, on bang-olufsen.com and in select retailers. The company employs approximately 1,000 people and operates in more than 70 markets. Bang & Olufsen's shares are listed on NASDAQ Copenhagen A/S.