Latest news
Sport
Carnage at the Australian Grand Prix. Leclerc also a victim & knocked out of the race!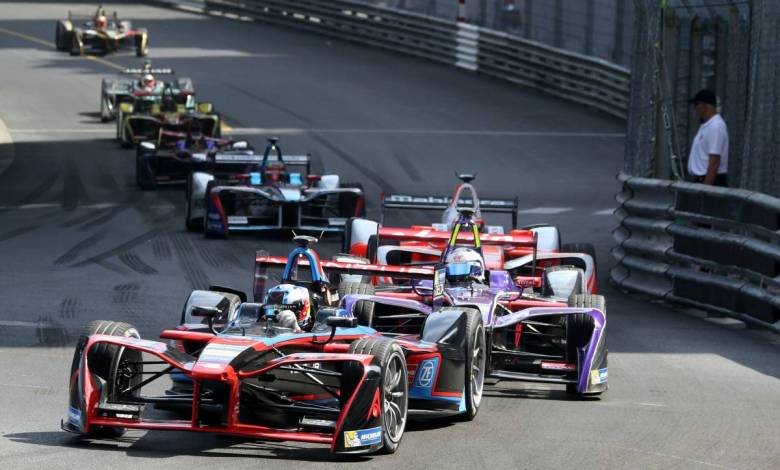 Could it get any more unlucky for the winner of the Australian Grand Prix in 2022. There would be no back to back win for Charles Leclerc to celebrate in 2023. 
Worse Ferrari's Charles Leclerc was the very first retirement from this Australian Grand Prix, after being nudged off the track by Lance Stroll's Aston Martin.
On Turn 1 Charles took it easy not taking any risk. It was Turn 3 where Leclerc confirmed later that he really wasn't planning to overtake but Lance Stroll had had to brake quite early because Fernando Alonso had also to brake because of the cars in front. So Charles saw there was a gap on the outside and went for it. Unluckily for Leclerc, Alonzo had to brake even harder and Lance Stroll found himself between Fernano Alonzo and Leclerc and couldn't avoid making contact.
And so last year's Australian Grand Prix winner Charles Leclerc retired from the race a victim of this Melbourne incident on the opening lap …after being hit in the rear into Turn 3.
This was all after a somewhat chaotic start during which Mercedes' George Russell took the lead from pole-sitter Dutchman Max Verstappen. Leclerc, had started the race from seventh. By the third turn Hamilton had also passed the Dutchman, raising the prospect an improved Mercedes team might be able to pull off a stunning upset after getting a second and third in qualifying. 
The race was red-flagged shortly after the incident involving Stroll/Leclerc due to a separate incident involving Alex Albon – the Williams driver crashing at the high-speed Turn 6.
In fact the whole race became a smash and bash. Only 12 of the 20 starters finished the race. It even got messier on lap 55 of the 58-lap race when by then Verstappen had used his Red Bull's superior speed to get back and then hold on to a comfortable lead. 
But he then had to fight to hold the front position from Hamilton after another incident and red flag when the race was restarted.
On the restart on lap 55, with the cars now bunched up again, Verstappen was able to hold off Hamilton to the first turn as a « casino » unfolded behind his Red Bull, impacting the finishing order. Alonso, who had challenged Hamilton for second position throughout much of the race, was hit by Ferrari's Carlos Sainz on the first bend after the restart. Sainz, whose Ferrari had a good showing of speed throughout the race, was then issued with a harsh and personally upsetting five-second penalty that relegated him to 12th and completed an awful day for Ferrari. 
In a separate incident, Williams driver Logan Sargeant drove into the rear of Nyck de Vries and the Alpines of Esteban Ocon and Pierre Gasly were also eliminated from the race after crashing into each other.
Final Result
Winner: Max Verstappen 
Second: seven-time world champion Lewis Hamilton, 
Third: Aston Martin's Fernando Alonso