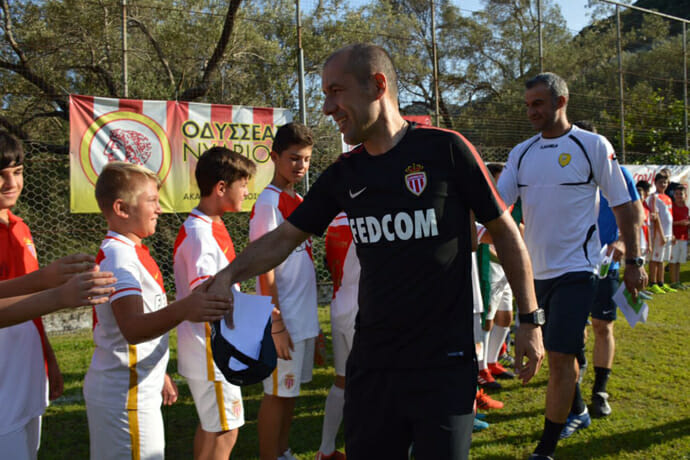 Back in June 2014, Jardim was appointed to AS Monaco for two seasons. He led the team to third place in Ligue 1 in his first year, repeating the feat in 2015–16 before signing an extension contract until 2019.  Jardim's success has helped increase the value of AS Monaco.  But he is also willing to go the extra mile to promote AS Monaco abroad by participating in events to inspire youth about the joys of football.
Last Tuesday, Leonardo Jardim travelled to Greece as part of a training camp for young players from Lefkada, partner club of AS Monaco. The initiative was put in place by President Dmitry Rybolovlev.
After Falcao participated in the event last season, it was Leonardo Jardim's chance to offer valuable advice to young footballers in the Greek city, located on the island of Lefkada. The club has been a partner of AS Monaco for three seasons.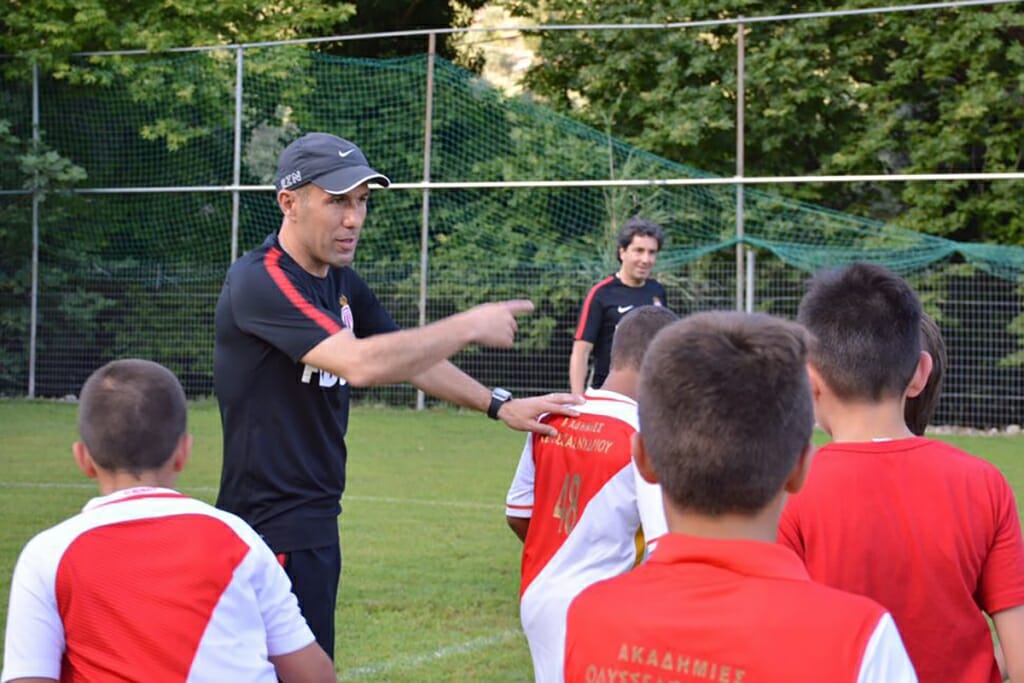 The training session also included Greek coaches like Andreas Zikos, current director of the AEK Academy in Athens. Zikos played more than 100 games with AS Monaco between 2002 and 2006, won the league cup in 2003 and participated in the Champions League final in 2004. Traianos Dellas, former player for AS Roma and coach in the 1st Greek Divisions, also participated in the fun-filled afternoon.
The AS Monaco coach was delighted by the initiative put in place by President Dmitry Rybolovlev and stressed the importance of establishing this type of partnership.  The children also appreciated the initiative and were smiling and enjoying themselves throughout the event. Garden said, at the end of the session, that football is universal and you can see that AS Monaco is appreciated beyond the Principality's borders.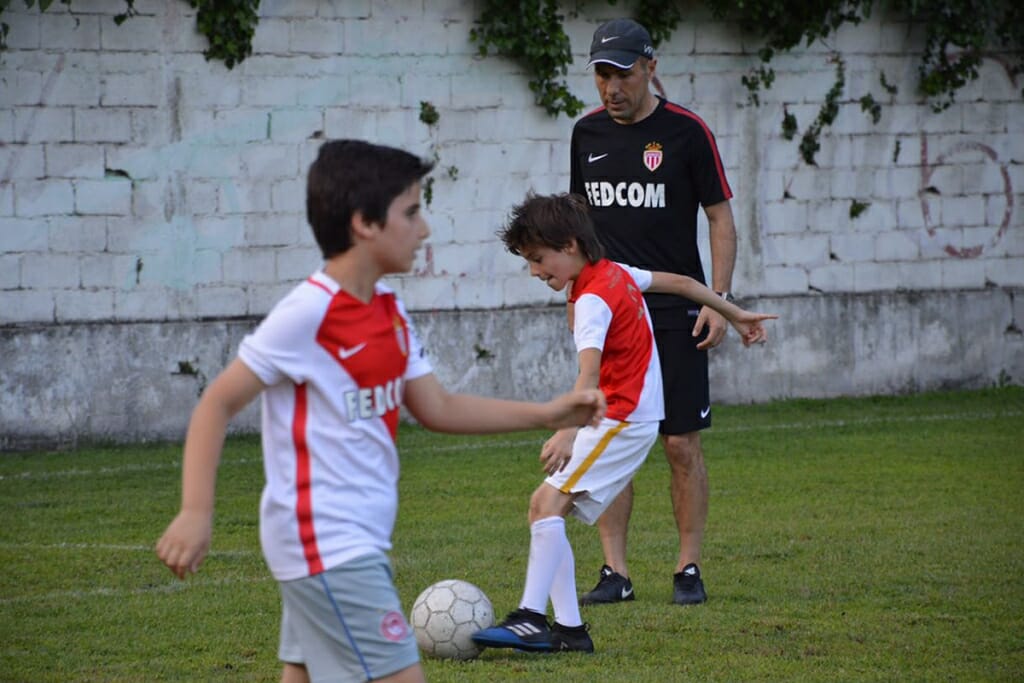 How much is AS Monaco really worth?
According to the Gazzetta dello Sport, an Italian sports newspaper, Abu Dhabi is looking to purchase AS Monaco. The paper reported a bid for half a billion euros for the purchase of the princely club last March.  Although the rumours have since been put to rest, they sparked the question: how much is AS Monaco really worth?
Since 2011, Dmitri Rybolovlev has owned two thirds of the AS Monaco shares, the other third belongs to Prince Albert II. At the last financial statement of the 2016-2017 financial year published by the Football League, the Monegasque club's revenues amounted to nearly 145 million euros. They have never been so high, in particular because of a Champions League success, which brought the team to the semi-finals.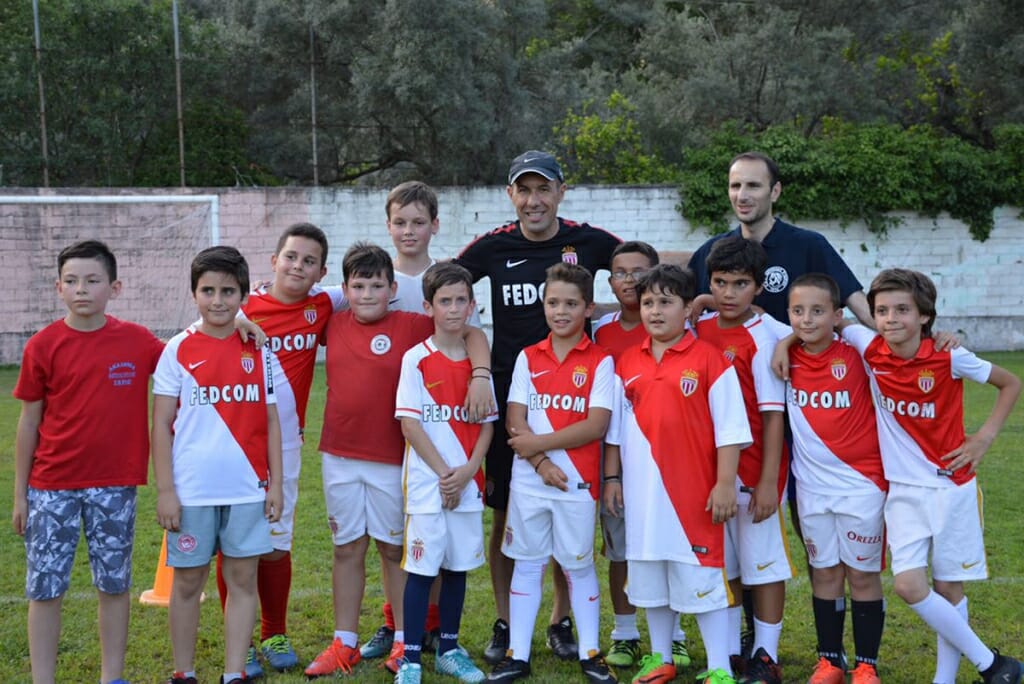 Major work is being planned by the ASM and the Principality to renovate the training centre facilities at the Stade Louis II and in La Turbie. Nearly 300 million will be invested over time, which will significantly increase the financial value of the club.
Currently, the club's worth is estimated at 259 million euros, making it the third most expensive franchise of French football, after PSG (1.142 billion) and OL (429 million).