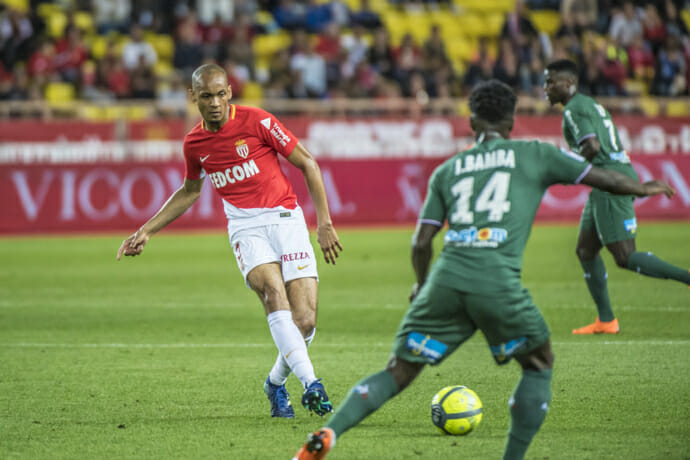 A late penalty from Fabinho, coupled with defeat for OL, saw AS Monaco snatch back second spot in the table with just one match of the season remaining.
The 90 minutes are up. Ruffier fists away a Lemar strike that falls back to the feet of the French international. Debuchy pushes the Monegasque midfielder. Referee Mr Bastien points to the spot. Fabinho picks up the ball and steps up to take his 17th penalty in Ligue 1, having scored the previous 16. The Brazilian holds his nerve and slots past Ruffier to maintain his perfect record from the spot and send the Red & Whites into second place in the table at the expense of Lyon, who have collapsed at Strasbourg to ship two late goals and slump to a 3-2 defeat.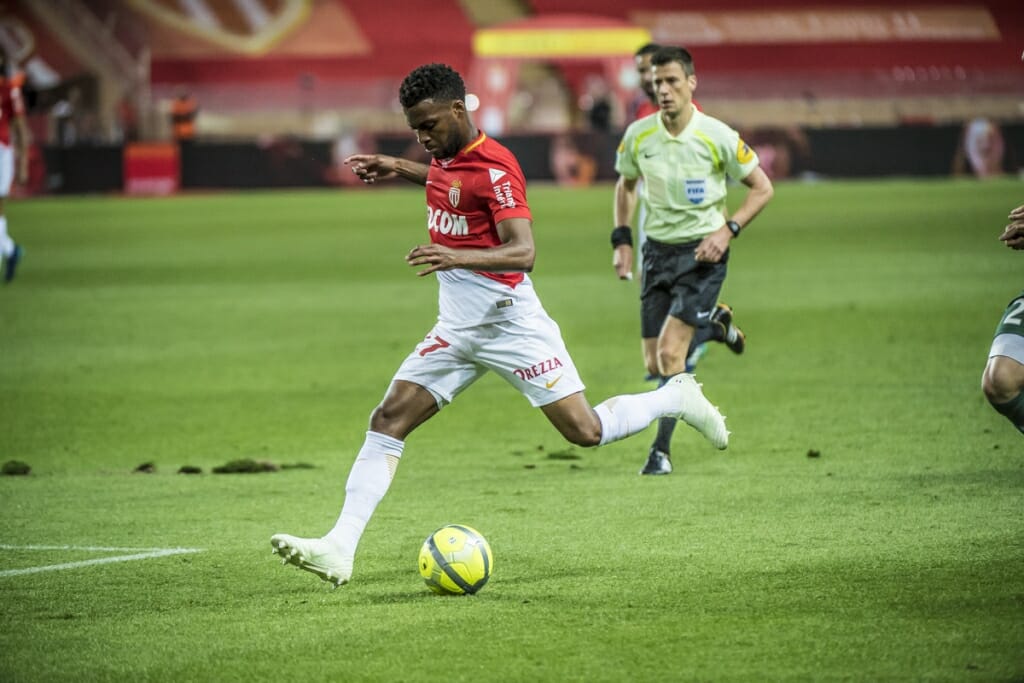 Throughout the match against Saint-Etienne, the Red & Whites looked to win the game. There were chances for Lemar, Moutinho and Lopes, who was thwarted by Ruffier in a one-on-one duel with the Saint-Etienne 'keeper (52'), but in the end it was Fabinho who sealed the win and sent the crowd at the Louis II into raptures. On the final day of this Ligue 1 campaign next Saturday, Leonardo Jardim's men will travel to Troyes looking to book their place in the group stages of next season's Champions League.
Source: www.asmonaco.com