Sport
Ferrari Climb Back in Contention in Spain with Leclerc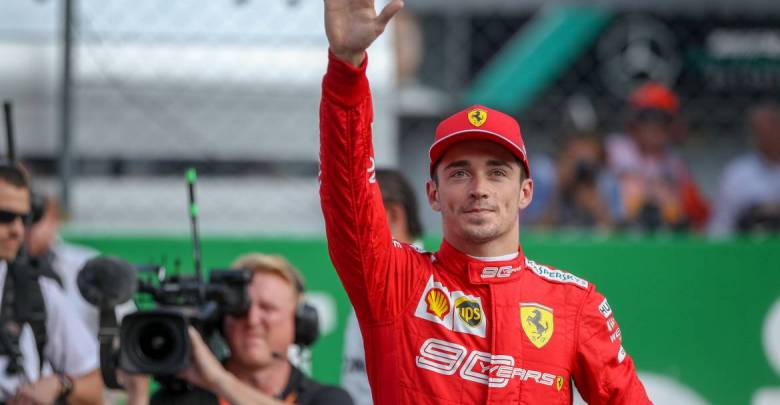 In the Spanish Grand Prix, just held at the Circuit de Barcelona-Catalunya, Charles Leclerc came up trumps again as he sends signals that Ferrari are on a continuous improvement path to being competitive again after a shock 2020. 
Top 3 on the podium is still a stretch with Mercedes and Red Bull setting the pace this year. But Charles managed a healthy fourth place in qualifying – lining up beside Valtteri Bottas on the grid. 
He didn't manage to split the Mercedes during the race; that was a bridge too far and it was left to Verstappen and Red Bull to do that. But he did manage to split the Red Bulls and earn a creditable fourth place and also beat out Mclaren. That top 3 podium place is inching closer for Leclerc but it's still a great ask. 
As for the winner, beaten after the start and dislodged from his pole position by an aggressive move by Max Verstappen, Hamilton and Mercedes had to orchestrate a superb counterattack leveraging his incredible skill. 
With this victory in Spain the Mercedes team now have three wins from four races but the title fight remains wide open with Hamilton leading Verstappen by only 14 points. Hamilton had three wins to Verstappen's one but with the Dutchman having taken three second places.
This is Hamilton's 98th win; just two to go for a century but he has also become the first F1 driver to take his 100th pole which he did to perfection in qualifying on Saturday. Hamilton has also now drawn even with another of Michael Schumacher's records, that of six wins in Barcelona. He now has to ward off Max Verstappen for the remainder of this season to surpass Schumacher and hoist on high his would-be eighth title. 
Leclerc was very satisfied with his fourth place racking up another 12 points for Ferrari. 
Perfect race for us and 4th is the best we could have done. Thanks for all the hard work @scuderiaferrari, we're getting there. Now I just can't wait for Monaco 🇲🇨 pic.twitter.com/7CBceXESId

— Charles Leclerc (@Charles_Leclerc) May 9, 2021
Charles Leclerc highlighted how strong Ferrari has looked which was hugely encouraging and proved the progress that his team had made over the winter after languishing to sixth in the constructors' championship in 2020.
Last year he pointed out that Ferrari were struggling quite a lot, and this year the car just feels in a much better place – especially good for the whole team back at the factory that keeps working so diligently. When they finally see the numbers and see how much better they are compared to last year, they will be relieved. It is highly motivating for everyone especially as Leclerc comments that he feels good in the car.