Latest news
Charles Leclerc adds Winning Formula 1 Car to Prince's Collection and other news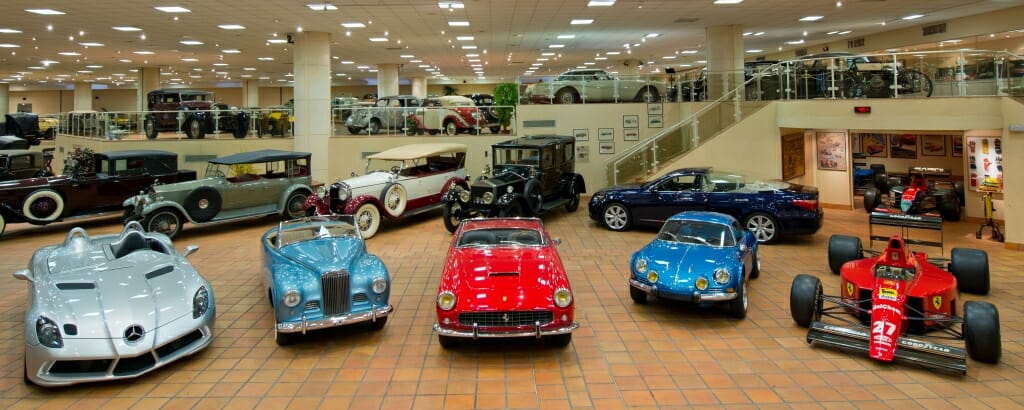 Charles Leclerc has entrusted Prince Albert's car collection with his SF90 single-seater, which he raced in for the 2019 season. HSH Prince Albert met with Charles Leclerc, Monegasque driver who races with Ferrari, to welcome the prized race car. It is a real Formula 1 car, still equipped with its engine and is the same vehicle he won the Grands Prix at Spa and Monza in 2019.
"The Collection of Cars of HSH the Prince of Monaco" is a personal collection devoted to the automobile. It includes more than one hundred cars within its walls. From the Dion-Bouton of 1903 to the Ferrari of driver Charles Leclerc. The Collection is temporarily closed due to the COVID-19 pandemic but will reopen its doors as soon as the situation allows it.
Monaco Commemorates Prince Philip Duke of Edinburgh
On Saturday 17 April, the day of HRH Prince Philip's funeral, Monaco's princely flag was flown at half mast. The Duke of Edinburgh stayed in Monegasque waters from 15 to 19 February 1951 aboard the British Royal Navy frigate he commanded, the H.M.S. Magpie. On 15 February 1951 he was officially received for lunch at the Palace by Prince Rainier III, who presented him with the insignia of the Grand Cross of the Order of Saint-Charles. Prince Philip returned to Monaco on 10 December 1966, as part of the centenary celebrations of Monte-Carlo, for "English week". He visited several locations in the Principality, in the company of the princely couple, and Saint-Paul's Anglican Church in particular. HSH Prince Albert II notably met the Duke of Edinburgh on 17 January 2013 in Cambridge, on the occasion of the centenary celebration of Robert Scott's arrival to the South Pole. André of Greece, father of Prince Philip, stayed in Monaco and passed away there on 3 December 1944.