Latest news
Sport
Leclerc in the Doldrums as Verstappen smashes Records at the Dutch GP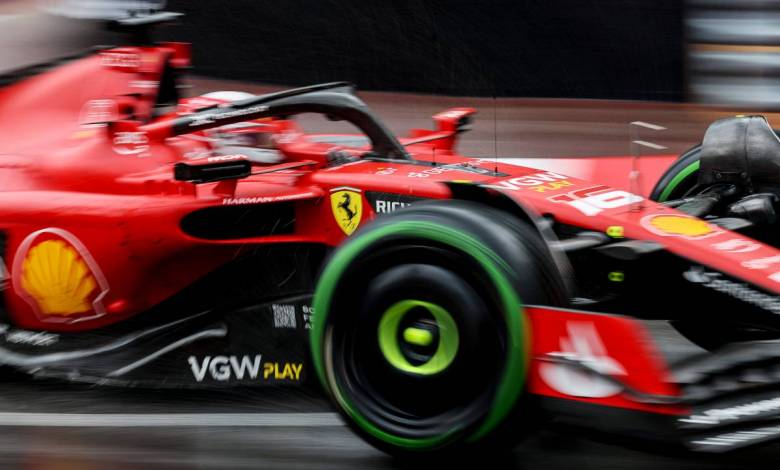 The Dutch Grand Prix turned out to be a double nightmare for Monegasque ace Charles Leclerc. 
It began with Qualifying when Charles was left grimacing after his ill-handling Ferrari SF-23 crashed out. The incident left him a lowly ninth on the grid. He lost control of his car through Zandvoort's Turn 9 in the Q3 phase, slamming into the barriers at speed. 
Race day produced the next nightmare. The fuse ignited by Leclerc's brush against McLaren's Oscar Piastri during the inaugural lap, coinciding with the descent of rain. Mending the front wing was delayed until his second pit stop, resulting in a substantial descent through the pack. He found himself predominantly operating outside the best of the top 10, contending with challenges posed by Haas' Nico Hulkenberg and Alfa Romeo's Valtteri Bottas.
When AlphaTauri's debutant Liam Lawson took 15th spot by lap 41, it was obvious Charles was out of the points. So Ferrari's verdict was to withdraw Leclerc from the race. The damage was unexpectedly so much worse than initially assessed.
While initially gauging the downforce loss at a modest five to 10 points, the realization had dawned that the magnitude of the problem surpassed 60 points. The team had initially remained optimistic for a bout of rain enabling a fix and a chance of winning points. No such luck! Leclerc underscored that the seemingly light graze ended up in wrecking his Ferrari. It was enough to destroy his chances to continue to race. Withdrawal was the sole unavoidable nightmare option. 
Verstappen crowned in glory 
Amid the sandy landscapes of Zandvoort, a spectacle unfolded over two and a half hours, characterized by gusty winds, sudden rain showers, and fleeting sunshine. Yet amidst this tumultuous weather, one undeniable constant of the 2023 Formula One season remained unshaken: Max Verstappen's unwavering ability to secure victory, regardless of the conditions.
Verstappen, fueled by the cheers of a devoted crowd of over 100,000 showcased his dominance as he clinched a record-equalling ninth consecutive win this season. This was a historic victory, equaling Sebastian Vettel's 2013 record. Red Bull is undefeated this season, with Verstappen sealing them victory in 11 out of 13 races.
With the Italian Monza race on the horizon, it's foreseeable that Verstappen could win a remarkable clean sweep of victories this season. And the journey to claim the title also inches ever closer. 
While Verstappen's brilliance illuminated the track, his teammate Sergio Pérez faced challenges and ultimately finished fourth. Caught off-guard by the second bout of rain in the final stages, Pérez's spin marked a moment of struggle. Verstappen's lead over Pérez in the championship extends to a substantial 138 points, putting him on course for his third title, potentially to be secured in Japan with six races to spare, should his lead reach 180 points.
The race saw Fernando Alonso secure second for Aston Martin and Pierre Gasly claim third for Alpine. 
Suspense and drama had continued throughout the race as rain made a comeback with 11 laps remaining, catching several drivers off-guard. Zhou's crash into the wall prompted a red flag, leading to a 45-minute interruption. Once the weather cleared, Verstappen seized control once more, navigating the final six laps through spray with precision. Zandvoort experienced multiple seasons in one day, concluding with a jubilant celebration for Verstappen. 
Carlos Sainz secured fifth place for Ferrari, while Lando Norris and Oscar Piastri claimed seventh and ninth for McLaren, respectively. Alex Albon finished eighth for Williams, and Esteban Ocon rounded off the top ten for Alpine.
What's next
The next stop on the 2023 F1 calendar will be Monza for the Italian Grand Prix weekend, which takes place from September 1-3. Cross fingers for a resurgence fromLeclerc and Ferrari.