Latest news
Sport
Leclerc well in the Points in Japan Eking the Best out of his Less than Perfect Ferrari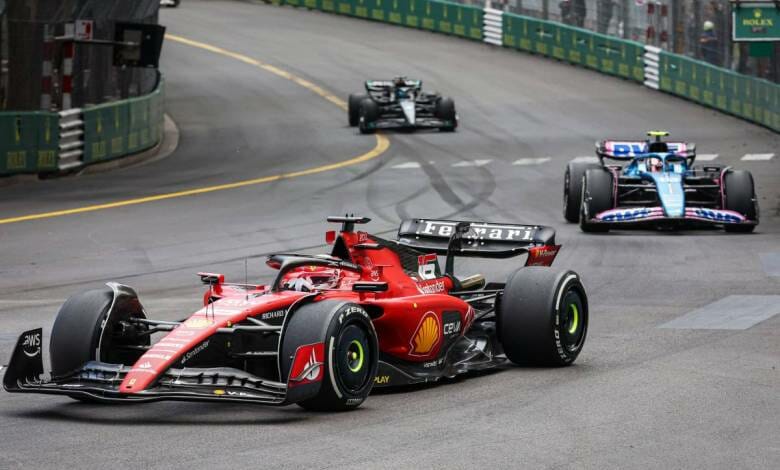 It was inevitable that Verstappen would strike back after his loss in Singapore. One emphatic way of doing that would be to win the Constructors Title for Red Bull in Suzuka.
It was just as inevitable that Charles Leclerc would attempt to reassert his position as the number one ace in Ferrari, after team-mate Carlos Sainz had taken the laurels in the previous week in Singapore.
As for the Dutchman he was determined to resurge and slap down the naysayers, after Red Bull's rare off-peak performance in Singapore a week ago.
There, for the first time this year, Red Bull were slow, appearing very ordinary. Verstappen's record-breaking run of 10 consecutive wins came to a close, as did Red Bull's extraordinary feat of winning every grand prix this year.
The revenge for that Red Bull Singapore loss came early in Verstappen's first lap in practice. That lap was nearly two seconds quicker than anyone else. And he continued on like that for three days. He won pole by more than half a second in the end in Qualifying with one of the best qualifying laps of all time.
It would be a rare person in F1 who would deny that Red Bull is the best car in the field. Japan was the opportunity for Verstappen to show it is equally he that is contributing to Red Bull's domination.
The Dutch ace managed it in spades! It turned out that the race was almost a reflection of the whole season as Verstappen dominated from pole to checkered flag. He is the supreme gladiator with 13 wins from 16 grands prix and has been the overwhelming contributor to Red Bull now seizing their sixth Constructors title.
Given that the 2023 Formula One season has definitively belonged to Max Verstappen, how fitting it was that he closed out the constructors' championship for his Red Bull team with this commanding victory at the Japanese Grand Prix.
Moreover he is now a whisper away from the drivers' championship. Only the formality of closing it out in Qatar remains.
Charles Leclerc in the points for Ferrari
Leclerc managed a creditable fourth at Suzuka International Racing Course on Sunday.
Ferrari held it together after their strong outing in Singapore a week ago. Leclerc started fourth on the grid, beating out Sainz in Qualifying, and survived the dangerous mayhem of the opening lap in the race proper. The Monegasque star would then run a 17 lap opening stint before pitting for fresh rubber. From there Leclerc had to battle it out with both Mercedes and his teammate, Carlos Sainz. On lap 45 Leclerc would retake P4 from George Russell and just fall short of running down McLaren's Oscar Piastri to finish fourth in Japan and excelling over his team mate Sainz who came in sixth.
Leclerc had put everything together to secure fourth on the grid here at the Japanese Grand Prix, admitting that it was the maximum on offer for himself and Ferrari during qualifying.
Charles had had something to prove because Ferrari arrived at Suzuka fresh from two successive pole positions, a podium finish in Italy and a race win in Singapore – all courtesy of Leclerc's team mate, Carlos Sainz.
But Charles Leclerc has now made a stride in reasserting his lead driver position after his performance in Japan. And he even thought he had made podium in Susaka.
Leclerc mistakenly believed he had overtaken Max Verstappen during a Virtual Safety Car period but later discovered it was Sergio Perez slowing down. That would have elevated the Ferrari driver to the podium.
In the end Leclerc started and finished fourth at Suzuka, unable to maintain pace with the two McLarens, who accompanied Verstappen on the podium rostrum.
Bit it's a boost for Leclerc that he has managed to hit back at his team-mate Carlos Sainz in what's proving to be a difficult season for both him and the his underperforming Ferrari car.