Latest news
Sport
Leclerc's British GP hopes dashed by the Ferrari SF23's lack of pace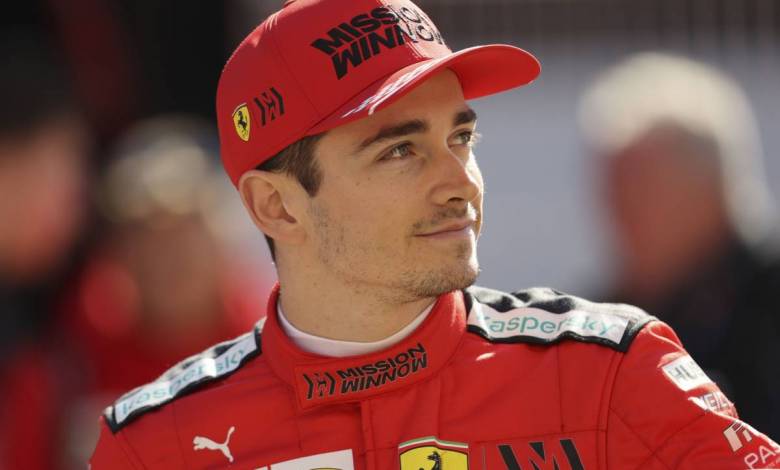 Combine a Grand Prix track with really fast corners and a Ferrari SF 23, that despite a package of improvements introduced in the last Grand Prix in Austria, still lacks pace … and you have the recipe for a lacklustre result at Silverstone.
Ferrari expected a challenging British Grand Prix weekend. Charles Leclerc knew it, even though he was still disappointed that the team's cars only managed to score points towards the bottom of the range.
The writing was on the wall when McLaren started stealing the show during Qualifying. A superb run by Norris, and similarly by his teammate, the Australian rookie Oscar Piastri, put them 2nd and 3rd on the grid.
It was the first time they have made the front row in Silverstone since 2008 and they soundly vanquished the Ferraris of Charles Leclerc and Carlos Sainz, beating them into fourth and fifth and George Russell and Lewis Hamilton into sixth and seventh for Mercedes.
Of course, Red Bull's Max Verstappen would produce magic once again and steal everyone's thunder and take first place on the grid.
Leclerc qualified fourth, one place ahead of team mate Carlos Sainz Jnr, but both finished five places lower than they started in 9th and 10th place.
Ferrari Slips
Ferrari's day went down-hill after a promising start with Leclerc fourth but then had no pace later in the first part of the race.
Leclerc made an early stop for hard tyres and then came in again under the safety car for mediums.
But he again struggled and lost eighth place to the remarkable Williams of Alex Albon (hints of yesteryear's glory for Williams).
Ferrari knew that the Silverstone track was going to be one of the most challenging tracks just because of the high speed corners. It is one weakness of the car. So Ferrari know why they are struggling; it's clear they are still having to push development, especially for high speed corners. Hopefully they will improve at the next race in Hungary where the track characteristics should fit Ferrari's car better.
British Heroes Norris and Hamilton on the Podium at their Home Grand Prix
Red Bull's Max Verstappen overcame an early attack from McLaren rival Lando Norris to triumph in an action-packed British Grand Prix, marking his first-ever victory at this event and extending his current winning run to six races.
British hero Norris jumped Verstappen for the lead at the start, with team mate Oscar Piastri almost following him through, meaning it was a Red Bull in a McLaren sandwich over the first few laps – but the reigning double world champion soon fought back.
By Lap 5, and with DRS at his disposal, Verstappen reclaimed P1 from Norris and never looked troubled, pulling away from the home favourite as the race developed and then managing a late Safety Car period well that saw the leaders go for different tyre strategies.
Making it doubly exhilarating for British fans, Lewis Hamilton in his Mercedes followed Norris onto the podium in third place.
This is a record-equalling 11th consecutive triumph for Red Bull.
Verstappen's eighth win in 10 races this year has brought Red Bull level with the record McLaren established in their historic 1988 season with Ayrton Senna and Alain Prost.
Oscar Piastri made it a great day for McLaren with fourth, ahead of George Russell's Mercedes.
This victory puts Verstappen's championship lead over team-mate Sergio Perez at an almost unassailable 99 points.