Latest news
Sport
Charles Leclerc comes roaring back in Austria. Will he eat away at Red Bull's dominance?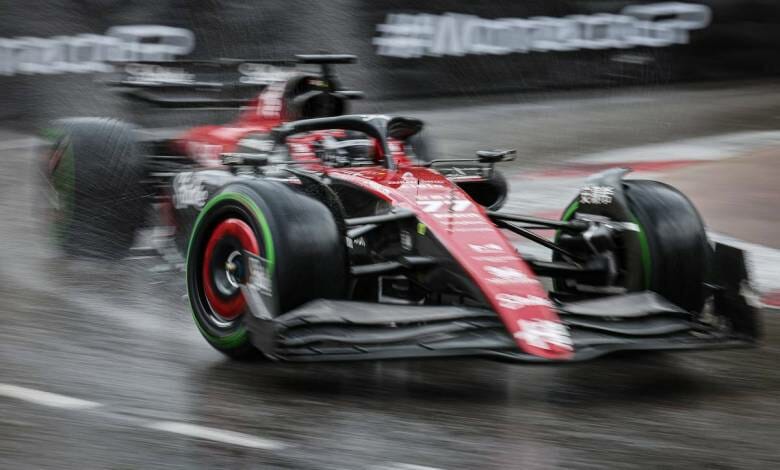 Who would have thought that Charles would come roaring back so soon. Who would have thought that Ferrari could make the modifications to their car that would make it competitive with Red Bull. 
Not that Verstappen will give Leсlerc any breaks. Not that he'll give up his dominance at the top of the podium easily.
But Charles Leclerc in Austria at last had a car to be reckoned with. At last he had a car that could make him competitive in qualifying once again. At last he had a car which had the potential to get him on the podium. 
We saw glimpses of it in Canada but everyone got captivated by the McLaren and Mercedes show there with Alonzo and Hamilton. They too showed they are still forces to be reckoned with. Both world champions that refuse to be counted out. 
It's as though Red Bull having the fastest car has propelled the rest to make superhuman efforts to catch up. And they are doing it. In particular, and music to the ears of the Monegasque ace, Ferrari is doing it. 
And so the Austrian Grand Prix in Spielberg turned out well for Scuderia Ferrari. Both Charles Leclerc and Carlos Sainz finished competitively. With much rejoicing Leclerc finished second, so glad to be on the the podium. And for Ferrari it was the Maranello marque's 800th  Formula 1 podium, the 26th for the Monegasque drivers. 
The race in the Styrian hills confirmed the progress seen two weeks ago in Canada. There is still some distance to go to catch Red Bull, but in Austria it was clear that Ferrari could maintain a strong pace throughout the entire race. 
Charles and team-mate Carlos Sainz maintained second and third places off the line. The team eventually decided to bring in both cars to change tyres when Nico Hulkenberg stopped on the . track initiating the Virtual Safety Car. Charles kept second place, while Carlos dropped to sixth, but with his SF-23 performing well, he soon recovered. When Verstappen made his first stop, the two Ferraris found themselves in the lead, but Verstappen retook it soon after. 
Perez meanwhile was tearing through the field and then came up behind Carlos Sainz' number 55 Ferrari on lap 59 and there followed a scintillating fight between him and Carlos. Sainz was on older tyres, but duelled spectacularly. Perez took four laps to ultimately prevail. This was all favourable for Charles who was able to extend his advantage. 
The Monégasque then had a relatively predictable run to the chequered flag and his second podium finish of 2023. Sainz finished fourth. 
As for Verstappen, the Red Bull driver could not be stopped en route to his fifth consecutive win and seventh of the season. And his Red Bull team-mate Perez was third. 
The question now is can Charles and Ferrari take this improved form into the British Grand Prix at Silverstone and give Red Bull a run for their money. 
Charles Leclerc #16
It's got to feel good for Charles to be back on the podium. By qualifying second he had maximised the Ferrari upgrades. Now he goes to Silverstone which with Spielberg, is among his favourite circuits. Hopefully he can take advantage of the new Ferrari upgrades and start to give Red Bull some real head-aches. Go Charles!