Latest news
Leclerc So Near To Podium In Canada: If Only Ferrari Wouldn't Fumble!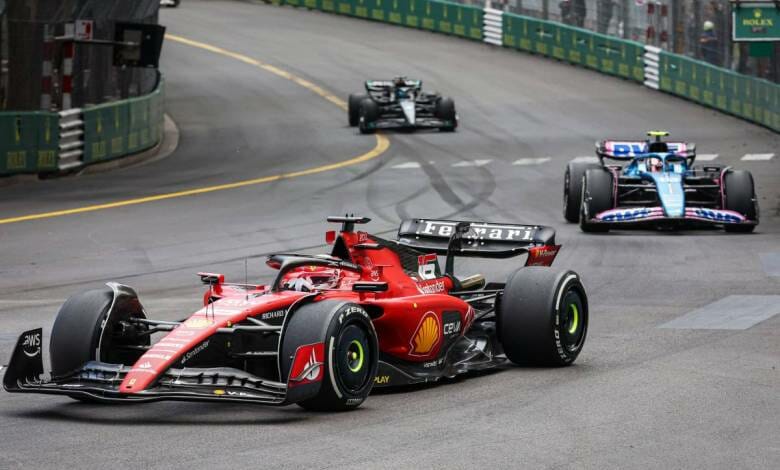 While Verstappen had his eyes on history in the form of equalling Ayrton Senna's record of 41 victories, Charles Leclerc was running an obstacle course again with his Ferrari team. Even Charles' ability to outperform in qualifying is now being impeded it appears by fumbling in the Ferrari pits. 
The Monegasque failed to reach Q3 for a second consecutive race having qualified P19 for the Spanish Grand Prix last time out.
Leclerc was racing around Montreal's Circuit Gilles Villeneuve in wet dry conditions in the Q2 segment of qualifying. But with the track half-wet and drying out Leclerc radioed to Ferrari to move onto slick tyres. 
However, Leclerc's request wasn't immediately responded to and Leclerc had to stay out to set a lap on the intermediates. The result was he found himself pushed into the drop zone and changed to slick tyres too late. The majority of the field had elected to swap to red-marked soft tyres while track conditions improved. 
That put Leclerc poorly placed in P11 for Sunday's main Grand Prix race. 
Buzzing around him at the same time was a fabricated controversy on social media that made little sense. On Friday, Leclerc had revealed a tribute helmet sporting the iconic red and black colour scheme used by former Ferrari driver Gilles Villeneuve, after whom the Canadian Grand Prix venue was named. Villeneuve's father had died in qualifying for the 1982 Belgian Grand Prix. But Leclerc's announcement surprised the Villeneuve family as it is reported that neither the Ferrari driver nor his management had asked the family for permission. The incident was blown out of proportion on social media turning it into an unnecessary controversy. Leclerc finally invited the Villeneuve family to the circuit and posed for pictures with them and the tribute helmet on Saturday after the matter was settled with everyone applauding the tribute. 
Verstappen Aces Qualifying
The downpours and changeable weather in qualifying could not prevent championship leader Max Verstappen from taking Formula 1 Pole Position with over a one second margin. The Red Bull driver was joined on the front row by Fernando Alonso in the much-improved Aston Martin. Behind them were the two Mercedes aces Lewis Hamilton and George Russell. 
The charge for the podium positions during the race was all about Verstappen, Alonzo and Hamilton. 
Behind Alonso and Hamilton, Leclerc and team-mate Carlos Sainz did very well to recover from a difficult qualifying session that had left them a poor 10th and 11th on the grid.
Ferrari chose not to pit when the safety car came out adopting a one-stop strategy and running an impressively long first stint on medium tyres. That gave Leclerc a chance for the final podium position.
After their pit stops, Leclerc began to close on Hamilton heading into the final 30 laps and it looked as if Ferrari may be able to edge third place. But Hamilton upped his pace keeping Charles at bay, and Leclerc had to settle for fourth.
Red Bull's Max Verstappen won handsomely equalling Ayrton Senna's career total of 41 victories. Max's sixth triumph in eight races this season gives him a 69-point lead in the championship and is the 100th victory for his Red Bull team.
Aston Martin's Fernando Alonso passed Lewis Hamilton's Mercedes to win a battle for second place.
More Records 
Verstappen is dominating so much it raises the question of which records Verstappen may smash – only Alain Prost, Sebastian Vettel, Michael Schumacher and Hamilton are ahead of him in victories. Prost's mark of 51 and even Vettel's 54 may be reachable during this season!