Latest news
Sport
Astonishing Qualifying Result for Leclerc in the Spanish Grand Prix – As it Happened!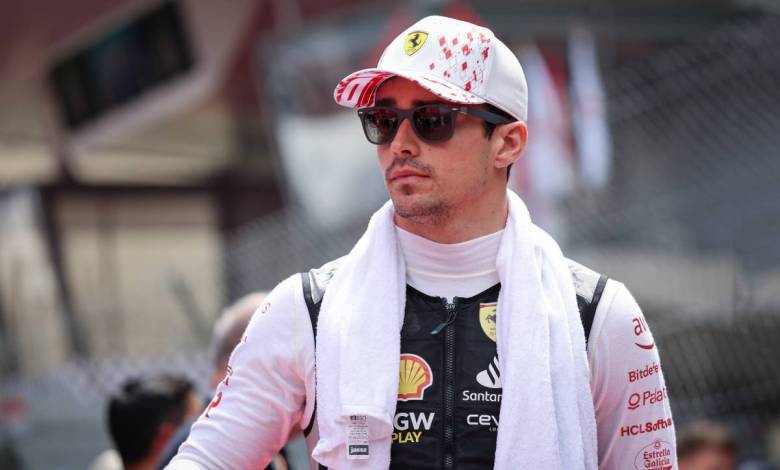 The one thing you can rely on Charles Leclerc to do… it is to put in a flier in Qualifying. He is the consummate pole winner. 
And he is no stranger to Circuit de Barcelona-Catalunya. It is the home track of his team-mate Spaniard Carlos Sainz, too. It's familiar territory as well for Aston Martin's Fernando Alonzo of Spain and for much of the grid. The teams often spend winter testing at the Circuit.
Remember last year when Charles roared to take pole on the same track. 
This time around there was an incomprehensible shock in qualifying as Charles was knocked out in Q1 and had to start the race 19th on the grid. 
Ferrari admits to having no answer on the undiagnosed issue with his Ferrari Formula 1 car. 
Leclerc reported a problem with his rear tyres over the radio as he struggled to put in a solid qualifying lap.
After a disastrous first run Leclerc was under pressure to secure a Q2 spot in the final seconds of the session, but he could do no better than 19th while team-mate Carlos Sainz first made a creditable fourth… later even better. 
Afterwards, Leclerc was having difficulty to figure out what was wrong with his Ferrari through Barcelona's left-hand corners during Q1. The left-hand corners seemed undriveable; the right-hand corners – small comfort – were better.  Leclerc initially thought there was a problem with his tyres, but the issue persisted on his second set, which confused him as he had no problems in Saturday's third free practice session.
Team-mate Sainz went on to take second on the grid behind Max Verstappen, in front of the ecstatic Spanish crowd. 
Leclerc revealed his car's odd behaviour nearly made him crash. His Q1 elimination is his first since the 2019 Monaco Grand Prix weekend some four years ago. 
The Scuderia opted to change the rear of Leclerc's car whilst sending his previous gearbox back to base in order to investigate the cause of the issues. 
Ferrari Performance Engineer Jock Clear explained to media about the change to the gearbox – effectively the whole back-end because there was no time to analyse in detail the performance problem. Power unit problems eventually sunk Charles last year in the race after a flying start. 
This time around, it was impossible for him to get anywhere close to being competitive. 
At Monaco: Aston Martin, at Barcelona: Mercedes
There's no stopping Max Verstappen who cruised to a third consecutive victory. This is his fifth in seven races. Winning the Spanish Grand Prix extends his control over the season.
With this the Dutchman's 40th career victory he has managed to increase his championship lead over team-mate Sergio Perez to 53 points.
The story of the recent Grand Prix races therefore is more about who is second on the podium. In Monaco it was Alonzo and Aston Martin who made everyone sit up, take notice and applaud. 
In Barcelona it is Mercedes who secured its first double podium of the year as Lewis Hamilton finished second and George Russell third. 
Behind Lewis, Russell expertly gained nine places as he steered his way through the pack up to third and held off a late challenge from Sergio Perez in the invincible Red Bull car.
Monegasque Charles Leclerc took the checkered flag in 11th place having fought his way up from 19th as best he could.