Sport
Monaco Waves The Flag High At Buenos Aires Youth Olympic Games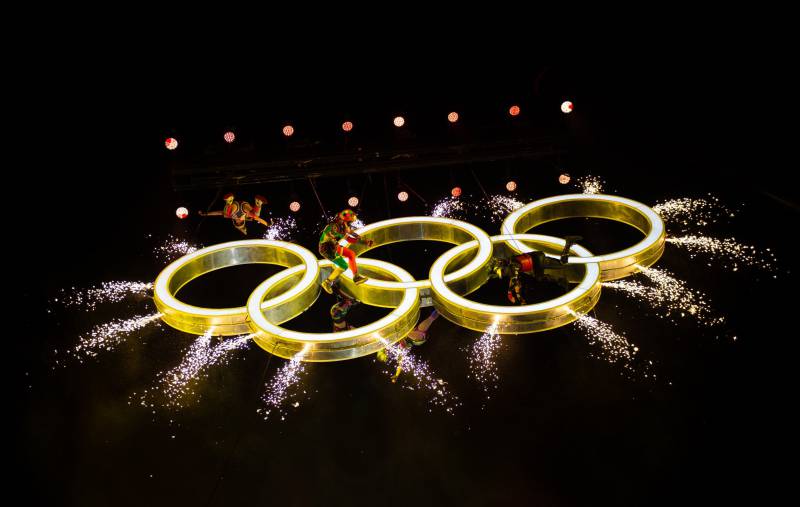 Did you know that the Youth Summer Olympics is exploding into action this month? And, of course, Summer depends where you are in the world. The third Youth Summer Olympics in 2018 is taking place in Buenos Aires, the first time it has been held outside Asia. Monaco's 5 athletes are there. They have a great attitude – it's quality not quantity that counts. They are not at all intimidated by the size of the other countries' delegations. Argentina is fielding, would you believe it, well over 100 athletes.
Monaco is used to proudly holding its own in world class company. Monaco is competing in Beach Volleyball, Sprinting and Swimming. Usually it's the swimmers that are making a splash but sixteen-year-old Olivier Lanteri is already making waves with his comment on the Olympic.org site for all to see "we're few but we're the best!". That's the spirit of a champion to be. And his Beach Volleyball partner seventeen year old Ludovic Palmaro echoes the sentiment intending to leave Monaco's name high up in the sports world.
Monaco has two great swimmers in contention, its youngest athlete there Emiliano Puyo, fifteen years old and sixteen-year-old Claudia Verdino. Sprinter Charlotte Afriat, last but not least to arrive. She proudly carried the flag for Monaco. The honour came as a wonderful surprise for her. It can only give her extra wings to add to her speed. Did you know that there are almost 4000 athletes taking part in 32 sports and Charlotte will wave Monaco's flag in front of all of them, never mind the crowds and the TV audiences around the world. The opening ceremony was held in the street and over 200.000 people showed up for the party including Charlotte waving Monaco's flag.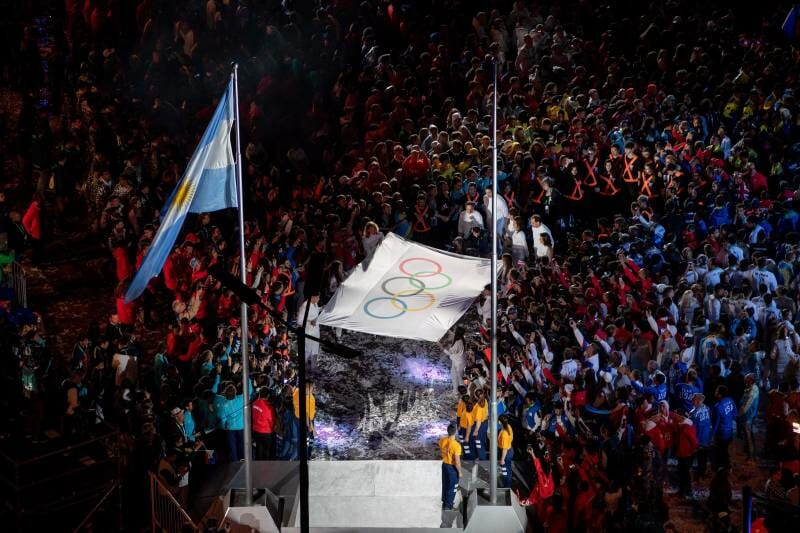 Just as in Monaco there is a dual focus on competition and learning at Buenos Aires 2018. The IOC are demonstrating how important it is that athletes play true and believe in their sport. There is a "Play True" game with goodies to win. It reinforces the youngsters' belief, in a fun way, to compete fairly and avoid drugs.
Another much awaited entertaining and educational part of the Olympics is to choose a mascot – often a cute furry animal. Can you guess what the Buenos Aires Youth Olympics mascot is? It is named Pandi, and it is inspired by the jaguar, one of the most emblematic wild cat species found in northern Argentina. The jaguar, is an endangered species, and Buenos Aires 2018 hopes to raise awareness about the species' risk of extinction.
Mathias Raymond, Chief of Mission for Monaco's team was watching over Olivier, Emilien, Claudia, Ludovic and Charlotte while they learn to handle the excitement all around them and still keep their focus on the competition.