Sport
Palermo-Montecarlo: 4th title for Yacht Club de Monaco's Guido Miani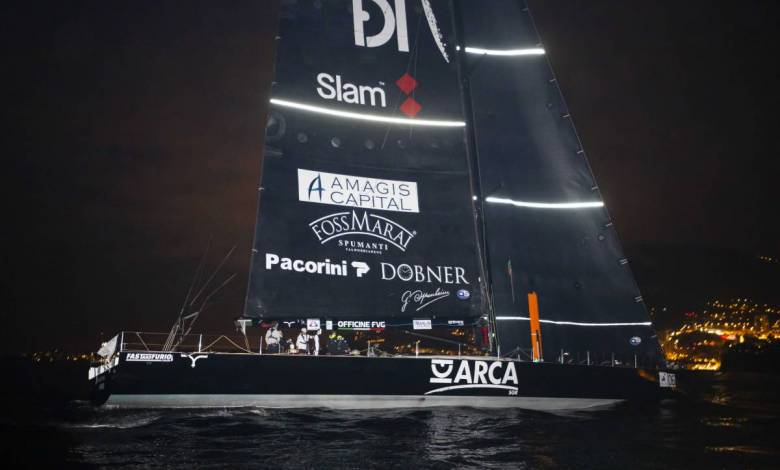 The goal announced at the start has been achieved! It was at 23:03 Monday 23rd August after 59 hours 3 minutes 8 seconds that Guido Miani from the Yacht Club de Monaco associated with Furio Benussi crossed the finish first in elapsed time to take line honours of the 16e Palermo-Montecarlo on Arca SGR. Sailing with his son Daniel and nephew Francesco Vauban it is his fourth title on this Mediterranean classic, having won it twice in corrected time (2007 and 2008) and elapsed time (2013).
Behind them, it was a nail-biting battle for 2nd place between Pendragon VI and Aragon, won by Laurie Davidson 69 Pendragon VI over the last few metres. Organised by Circolo della Vela Sicilia, in partnership with Yacht Club de Monaco and Yacht Club Costa Smeralda, it's become a major event on the calendar since its launch in 2005.
Arca SGR a racing machine
100-foot, 28 tonnes including a 9.5t keel, the machine reflects the ambitions of its 19-strong crew. After their victory in elapsed time early this year at the 68th Rolex Giraglia, this is another triumph for the 30m Arca SGR.
"Conditions were tough but it all went very well. We had light winds on three-quarters of the ascent of Sardinia then almost 30 knots in the Strait of Bonifacio before light winds again. But we were able to really test the boat's performance," said Guido Miani on his arrival in Monaco. "The Rolex Giraglia was the first objective, the Palermo-Montecarlo the second, now we're preparing for the Worlds that take place 6-11 September in Porto Cervo and will bring together in one place, for the first time, eight 100-foot boats – it's historic."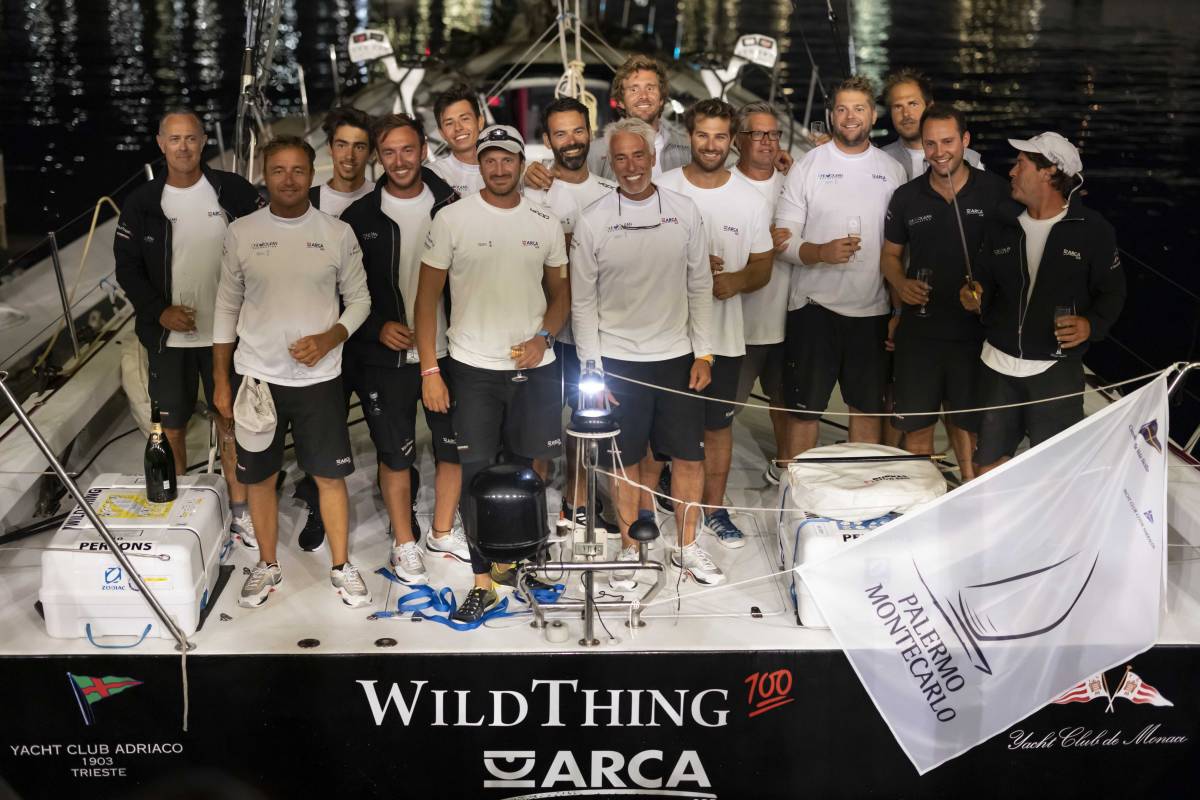 Many big names in sailing are competing in this 480-nautical mile offshore race, including Kito de Pavant and Gwen Gbick aboard their Class40 HBF – Reforest'Action, this being their last official competition before the Transat Jacques Vabre. Also competing was YCM's Neil Cheston (Eupraxia) who had members of the YCM's adult sailing division on board, a chance for them to have their first offshore race experience. Boats keep arriving at the Yacht Club de Monaco which continues to warmly welcome the rest of the fleet.
Record still to beat
The record set in 2015 by Esimit Europa 2 of 47 hours 46 minutes 48 seconds in optimal conditions has yet to be beaten.  It was another challenge altogether for this 16th edition which has given the fleet a run around weatherwise since the start on Saturday 21st August in the Gulf of Mondello, Sicily. All the teams will gather on Thursday 26th August for the prize-giving ceremony by which time the winner in corrected time will be known.
Source: Yacht Club de Monaco